Films of 2019: Mid-year report
We're roughly midway through 2019 so it's time to take the temperature on this year's movies so far. Bleak sci-fi High Life, raunchy high school comedy Booksmart and Scottish clubbing drama Beats are among our writers' highlights
20. Wild Rose (Dir. Tom Harper)
19. Too Late to Die Young (Dir. Dominga Sotomayor)
18. John Wick Chapter 3: Parabellum (Dir. Chad Stahelski)
17. Amazing Grace (Dirs. Sydney Pollack, Alan Elliott)
16. Welcome to Marwen (Dir. Robert Zemeckis)
15. Eighth Grade (Dir. Bo Burnham)
14. Ray & Liz (Dir. Richard Billingham)
13: Under the Silver Lake (Dir. David Robert Mitchell)
12. Diamantino (Dirs. Gabriel Abrantes, Daniel Schmidt)
11. The Mule (Dir. Clint Eastwood)
Dir. Alice Rohrwacher
Alice Rohrwacher's third feature is among the most surprising and innovative of the year. It begins like a rugged realist film set in a bygone age, with a community of peasant sharecroppers toiling in the sun. It slowly dawns on you, though, that this isn't once upon a time – although in many ways Happy as Lazzaro is a fairytale.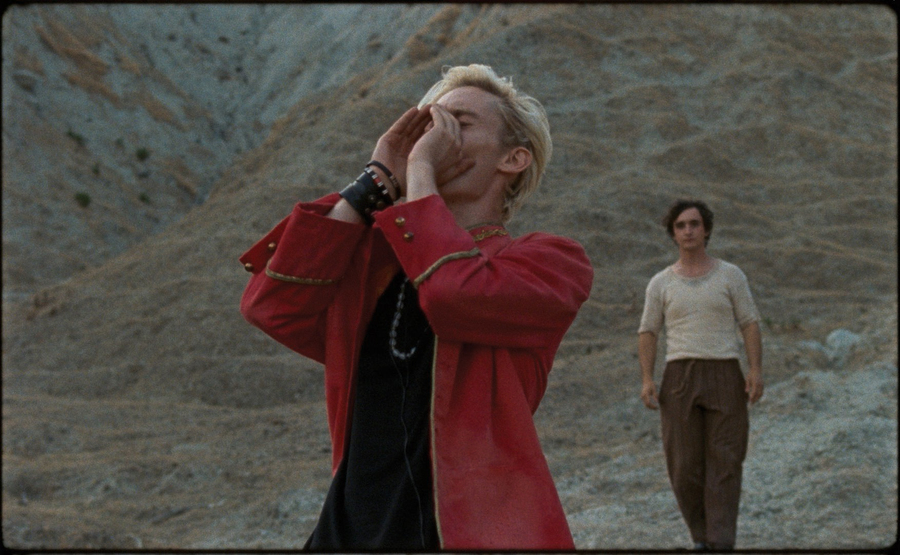 Around halfway through the picture, the neorealist style takes a turn for the magical and events switch to a nearby industrial city where we find a similar cycle of hardscrabble survival, and it's as a critique of contemporary capitalism that Rohrwacher's film is so potent. [Jamie Dunn]
Read our interview with Alice Rohrwacher
Dir. Andrew Bujalski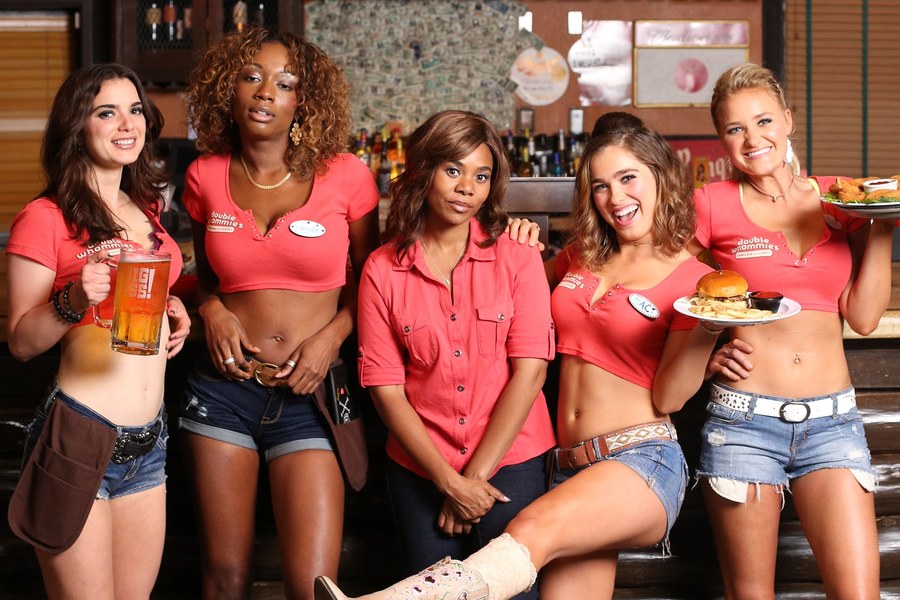 Regina Hall is on ferocious form as the general manager of Double Whammies, an independent Hooters-style sports bar, in Andrew Bujalski's Support the Girls. Featuring terrific supporting turns from Haley Lu Richardson and Shayna McHayle, the film tracks Hall's character over a turbulent 24-hour period during which she is forced to deal with a wannabe burglar, catastrophic television outages and the challenging lives of her young employees. Support the Girls doesn't lack for warmth or humour, but Bujalski delivers a stinging critique of racist working practices and business cultures that rely upon a sense of 'family' to exploit their workers. [Tom Grieve]
Dir. Brian Welsh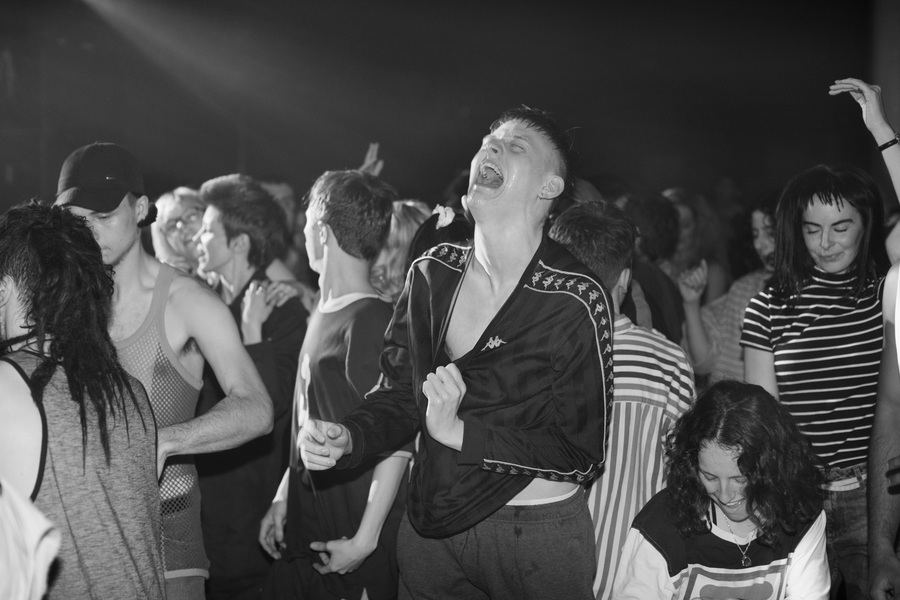 The ecstasy of friendship and, well, ecstasy are celebrated in coming-of-age film Beats, which vividly transports us to a rundown council estate in West Lothian in 1994, where the UK's illegal rave scene is burnt down to the filter and under attack from the Tory government. Our entries into this world are best pals Johnno and Spanner, two chalk and cheese 15-year-olds, who plan a final blowout before Johnno moves to a fancy new estate with his upwardly mobile family.
Cinema is littered with films about that one big night that changes you and your friendship forever, but here the shopworn premise has plenty of bounce. Benjamin Kracun's crisp black-and-white cinematography, meanwhile, both evokes the past and lends Johnno and Spanner's journey a timeless quality. [JD]
Read our interview with Lorn Macdonald and Cristian Ortega, the stars of Beats
7. Us
Dir. Jordan Peele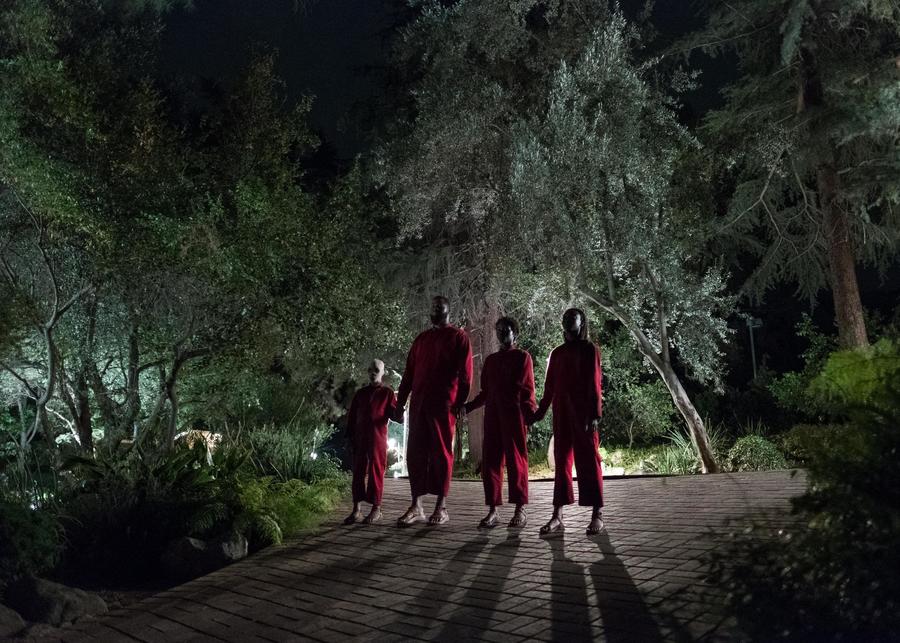 With Get Out's claw marks still fresh on our shared psyche, Us arrived to burrow even deeper. Maybe it says something about the human condition that his sophomore effort is both more psychologically tormenting and consistently funnier than his first film. Nervous laughter evaporates into silent horror. Tension builds and builds, the expected punchline never arriving to release us from it. The tethered grin maniacally, their own terror having long since slid into a broken kind of hilarity.
Us makes it unignorably clear that Jordan Peele understands the symbiotic relationship between horror and comedy better than anyone. And he thrives on it. [Ross McIndoe]
Dir. Marielle Heller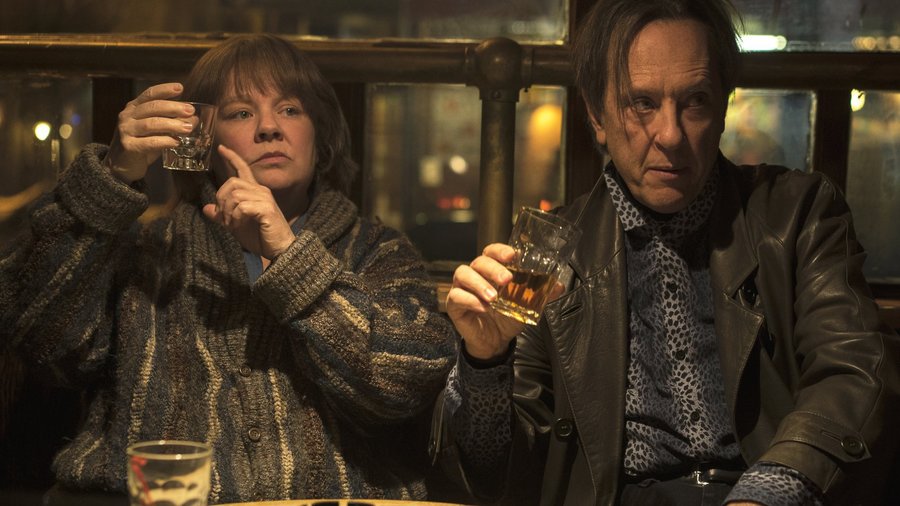 In her biopic of forger Lee Israel, Marielle Heller is more interested in exploring the fragility of human connections than the audacious con or celebrity 'gossip' which ostensibly drives the plot. Can You Ever Forgive Me? is a study in loneliness, a mundane tragicomedy shot with infinite kindness for its uneasy, sometimes unlikeable protagonists.
Melissa McCarthy and Richard E Grant subvert their humorous personas with vulnerability, granting their disgraced figures dignity. Supporting this humanity is a sharp script and vibrant recreation of 1990s New York City. [Carmen Paddock]
5. Booksmart
Dir. Olivia Wilde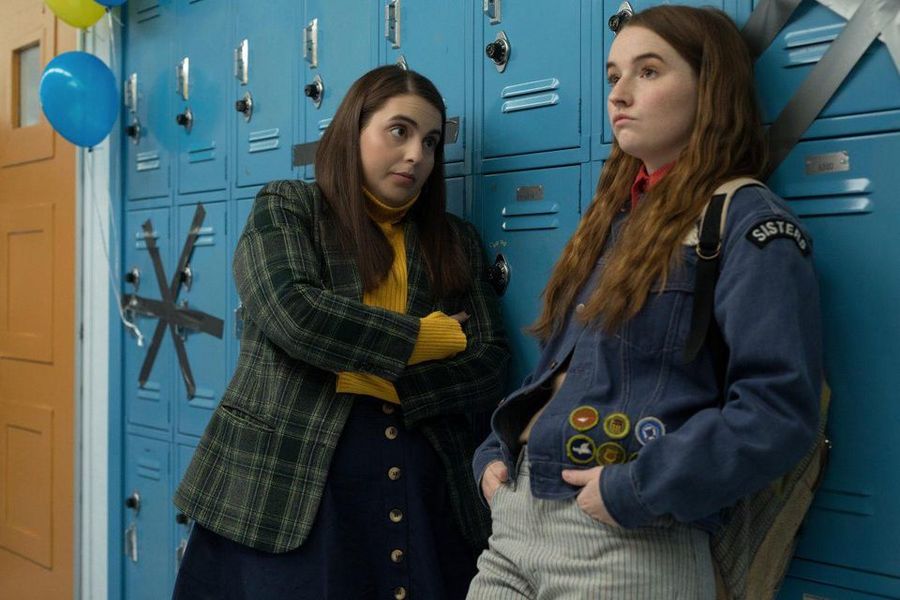 From minute one, Booksmart comes charging in with an infectious energy. With Olivia Wilde in the director's chair for her debut feature, she uses all the techniques in the book to heighten the drama in the overblown world of adolescence. For best friends, Molly (Beanie Feldstein) and Amy (Kaitlyn Dever), the most earth-shattering discovery is that their peers have found the school-life balance they never could.
Booksmart cleverly deconstructs teen movie tropes to add dimensions to the characters of the film's eclectic ensemble cast, defining people in the process as more than just the labels we put on them. [Iana Murray]
Dir. Barry Jenkins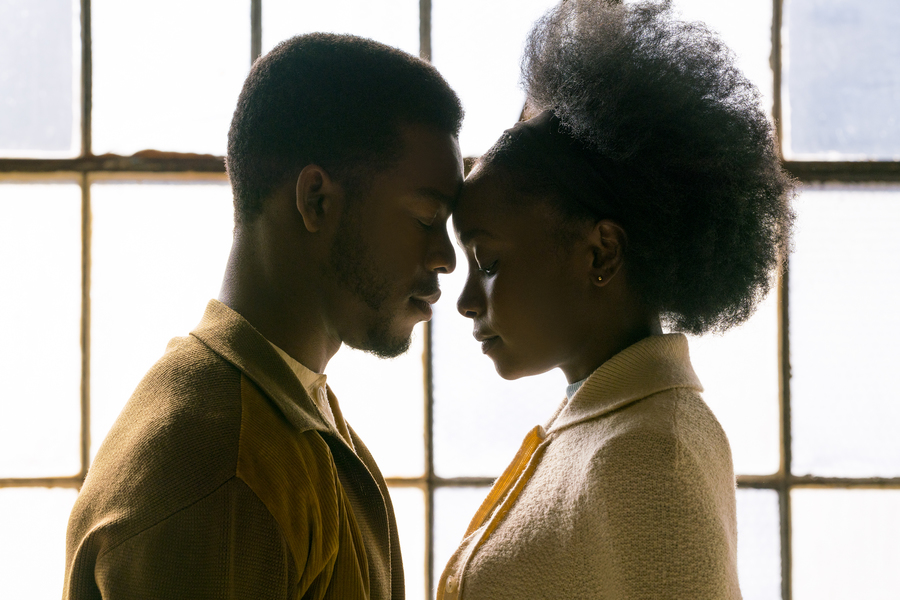 The paucity of James Baldwin adaptations is a testament to the challenges of capturing the complexity and richness of his prose on screen, which is why If Beale Street Could Talk feels so remarkable – a perfect marriage between two artistic visions. Barry Jenkins finds the love, anger and hope in Baldwin's writing and establishes a visual language to express it, using close-ups, voiceover, colour, elegant camerawork and Nicholas Britell's beautiful score to craft a rhapsodic cinema experience.
People wondered how Jenkins would follow the success of his Oscar-winning Moonlight, but If Beale Street Could Talk feels like an even greater achievement. [Philip Concannon]
Read our interview with director Barry Jenkins on If Beale Street Could Talk
Dir. Josephine Decker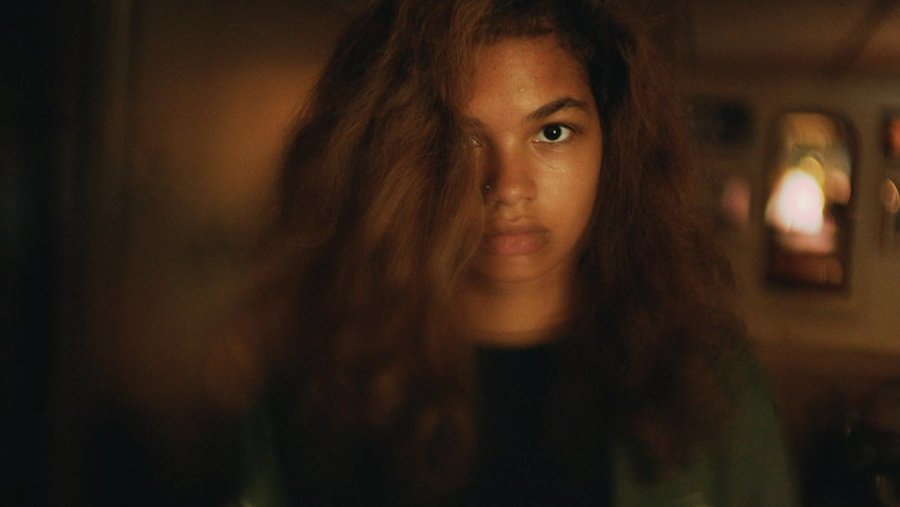 Director Josephine Decker brings her brand of incisively, dissonantly experimental cinema to her most satisfying narrative yet. Exploring the fine lines between mental illness and creativity, tutelage and exploitation, this is a bravura investigation into the relationship between a young performing arts student and her mentors.
A star is born in Helena Howard, who swings for the fences in the leading role, with equally emotionally daring support from seasoned pros like Molly Parker and Miranda July. [Ian Mantgani]
Read our interview with Josephine Decker
Dir. Lee Chang-dong
Burning's set-up wouldn't be out of place in a romantic comedy: a broke writer starts a fling with an old school friend who goes to mime class and wants to be an actress. She goes away, comes back, and when he meets her at the airport, she's got a new companion: a slick guy who drives a Porsche. Is he gonna have to compete for her affection? But humour and love triangles are not the interests of Lee Chang-dong's mystery.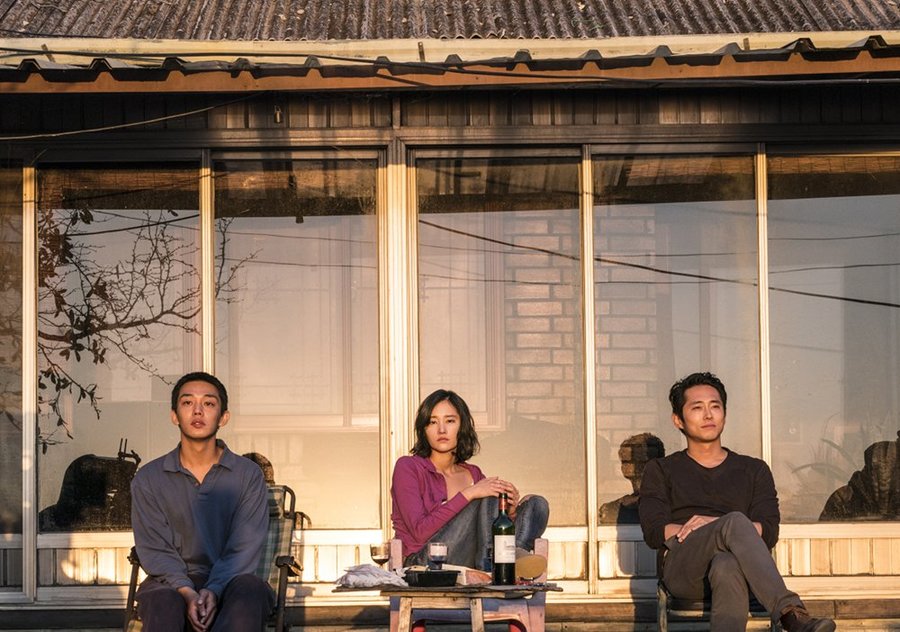 Based on Haruki Murakami's short story Barn Burning, Burning may take the form of a potboiler, but there's something more disturbing and lingering simmering underneath. [Ian Mantgani]
Read our interview with Burning director Lee Chang-dong and star Steven Yeun
Dir. Claire Denis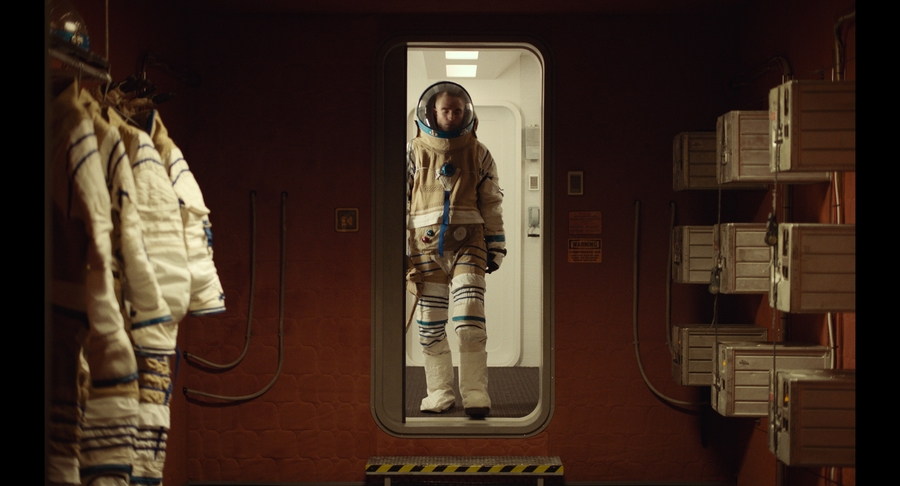 For a film set on a half-abandoned spacecraft, Claire Denis' sci-fi thriller is more about the uses and abuses of the human body than quantum physics. Guinea pigs for a series of fertility experiments, the film follows a crew of convicts on a mission to a nearby black hole.
A brooding body horror, there's nothing glamorous about Denis' depiction of space exploration, with the ship becoming a pressure cooker of sexual desires and bodily urges. However, behind the salacious violence and kinky eroticism lies a sorrowful tale about what it means to be human in a world hurtling towards oblivion. [Patrick Gamble]
Critics' individual lists:
Philip Concannon
1. Amazing Grace (Sydney Pollack, Alan Elliott)
2. One Cut of the Dead (Shinichiro Ueda)
3. If Beale Street Could Talk (Barry Jenkins)
4. Diamantino (Gabriel Abrantes and Daniel Schmidt)
5. Madeline's Madeline (Josephine Decker)
6. The Mule (Clint Eastwood)
7. Can You Ever Forgive Me? (Marielle Heller)
8. Welcome to Marwen (Robert Zemeckis)
9. Fighting with My Family (Stephen Merchant)
10. The Sisters Brothers (Jacques Audiard)
Jamie Dunn
1. Happy as Lazzaro (Alice Rohrwacher)
2. High Life (Claire Denis)
3. Can You Ever Forgive Me? (Marielle Heller)
4. Support the Girls (Andrew Bujalski)
5. Beats (Brian Welsh)
6. Diamantino (Gabriel Abrantes, Daniel Schmidt)
7. Burning (Lee Chang-dong)
8. Madeline's Madeline (Josephine Decker)
9. Under the Silver Lake (David Robert Mitchell)
10. Welcome to Marwen (Robert Zemeckis)
Patrick Gamble
1. High Life (Claire Denis)
2. Ray & Liz (Richard Billingham)
3. Burning (Lee Chang-dong)
4. Happy as Lazzaro (Alice Rohrwacher)
5. Ash Is Purest White (Jia Zhangke)
6. Diamantino (Gabriel Abrantes, Daniel Schmidt)
7. John McEnroe: In the Realm of Perfection (Julien Faraut)
8. Too Late to Die Young (Dominga Sotomayor Castillo)
9. Us (Jordan Peele)
10. Madeline's Madeline (Josephine Decker)
Joe Goggins
1. If Beale Street Could Talk (Barry Jenkins)
2. Booksmart (Olivia Wilde)
3. Burning (Lee Chang-dong)
4. Eighth Grade (Bo Burnham)
5. The Favourite (Yorgos Lanthimos)
6. Vox Lux (Brady Corbet)
7. Beats (Brian Welsh)
8. High Life (Claire Denis)
9. The Kindergarten Teacher (Sara Colangelo)
10. Madeline's Madeline (Josaphine Decker)
Tom Grieve
1. High Life (Claire Denis)
2. Sunset (Lazslo Nemes)
3. Burning (Lee Chang-dong)
4. Ash Is Purest White (Jia Zhanke)
5. Minding the Gap (Bing Liu)
6. 3 Faces (Jafar Panahi)
7. Support the Girls (Andrew Bujalski)
8. The Mule (Clint Eastwood)
9. Happy as Lazzaro (Alice Rohrwacher)
10. Hale County This Morning, This Evening (RaMell Ross)
Ian Mantgani
1. The Mule (Clint Eastwood)
2. Burning (Lee Chang-dong)
3. Madeline's Madeline (Josephine Decker)
4. Under the Silver Lake (David Robert Mitchell)
5. Amazing Grace (Sydney Pollack, Alan Elliott)
6. If Beale Street Could Talk (Barry Jinkins)
7. Welcome to Marwen (Robert Zemeckis)
8. Booksmart (Olivia Wilde)
9. Dragged Across Concrete (S Craig Zahler)
10. Hale County This Morning, This Evening (RaMell Ross)
Ross McIndoe
1. If Beale Street Could Talk (Barry Jenkins)
2. John Wick: Chapter 3 – Parabellum (Chad Stahelski)
3. Us (Jordan Peele)
4. The Favourite (Yorgos Lanthimos)
5. The Man Who Feels No Pain (Vasan Bala)
6. The Standoff at Sparrow Creek (Henry Dunham)
7. The Sisters Brothers (Jacques Audiard)
8. High Flying Bird (Steven Soderbergh)
9. Velvet Buzzsaw (Dan Gilroy)
10. Detective Pikachu (Rob Letterman)
Iana Murray
1. High Life (Claire Denis)
2. How To Train Your Dragon: The Hidden World (Dean DeBlois)
3. Booksmart (Olivia Wilde)
4. Under the Silver Lake (David Robert Mitchell)
5. Benjamin (Simon Amstell)
6. Ray & Liz (Richard Billingham)
7. Wild Rose (Tom Harper)
8. Us (Jordan Peele)
9. Greta (Neil Jordan)
10. Gloria Bell (Sebastián Lelio)
Carmen Paddock
1. John Wick: Chapter 3 – Parabellum (Chad Stahelski)
2. Booksmart (Olivia Wilde)
3. Us (Jordan Peele)
4. Can You Ever Forgive Me? (Marielle Heller)
5. Benjamin (Simon Amstell)
6. Eighth Grade (Bo Burnham)
7. How to Train Your Dragon 3: The Hidden World (Dean DeBlois)
8. Beats (Brian Welsh)
9. Alita Battle Angel (Robert Rodriguez)
10. Fighting With My Family (Stephen Merchant)
Josh Slater-Williams
1. Burning (Lee Chang-dong)
2. Support the Girls (Andrew Bujalski)
3. Beats (Brian Welsh)
4. High Life (Claire Denis)
5. Avengers: Endgame (Anthony Russo, Joe Russo)
6. Can You Ever Forgive Me? (Marielle Heller)
7. Too Late to Die Young (Dominga Sotomayor)
8. Eighth Grade (Bo Burnham)
9. Ray & Liz (Richard Billingham)
10. Wild Rose (Tom Harper)