The Skinny: 1930s journalistic slang for the scoop, the buzz, the inside story
Radge Media started life in 2005 with a group of people who were passionate about their local culture, and did not see a place in the existing media where that was being documented and shared. The volunteers who started this magazine were each heavily involved in a different area of Scottish culture – music, film, visual art, clubs, comedy, theatre, books – and wanted to create a place to share their passion. The aim was to spread the word on what was going on in a multitude of cultural platforms, and to offer a space for critical dialogue.
The Skinny magazine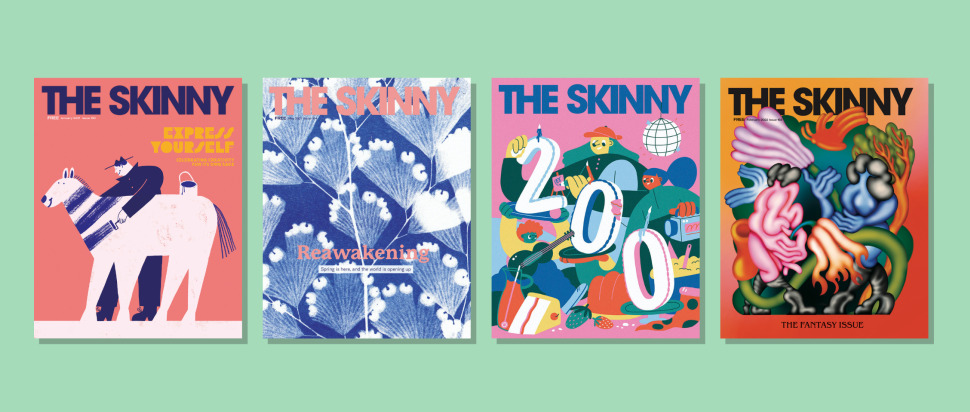 Out of the Radge Media team grew The Skinny – a monthly what's on magazine, offering coverage from in-depth features on the best culture in Edinburgh, Glasgow and Dundee to daily listings for the venues our readers wouldn't want to miss out on.
Starting in 2009, The Skinny team also produces an annual Student Guide, offering new and returning students an exhaustive guide to all that their city has to offer – read The Skinny Student Guide 2023 here.
Between 2013 and 2017, The Skinny expanded into the Northwest of England with a new edition of the magazine in Liverpool, Manchester and Leeds. Read the full back catalogue of The Skinny North on Issuu.
The Skinny Guide To…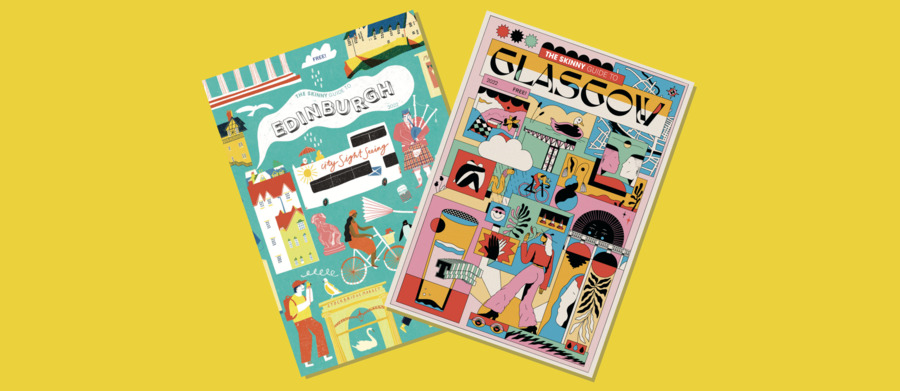 In 2021, The Skinny team took their years of collective knowledge about their home cities of Edinburgh and Glasgow and compressed it into a pair of A5 magazines – The Skinny Guide to Edinburgh, and The Skinny Guide to Glasgow. The guides have since been reissued for 2022 and 2023 with updated recommendations and insights; you can read it all in our Travel section.
We also debuted The Skinny Guide to Christmas in 2022, offering an independent look at everything the festive season has to offer across Scotland. Want to advertise in our Guide to Christmas, or the Guide to Edinburgh, or the Guide to Glasgow? Either way, get in touch with our sales team.
Annual subscribers to The Skinny get a copy of the monthly magazine direct to their door, plus a copy of our annual Guides to Glasgow and Edinburgh, AND two risograph prints by a pair of our favourite artists. Get the full details and sign up at theskinny.co.uk/subscribe
What, there's more?
Over the years The Skinny have produced a range of bespoke supplements, guides, maps and printed materials for our partners and clients. Recent collaborators include the Glasgow School of Art, Edinburgh International Film Festival and the National Museum of Scotland.
We also run Fest magazine – the best free guide to the Edinburgh Festivals. We publish weekly print magazines throughout the Edinburgh Fringe, and hundreds of reviews from across the Edinburgh Festivals; we've also published print and online editions from the Adelaide Fringe in South Australia.