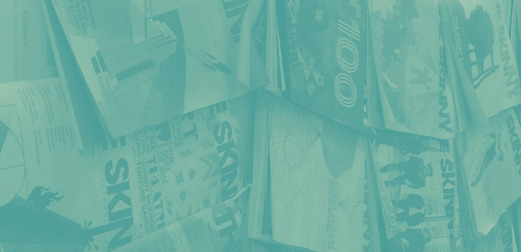 This August, we're getting into the festival spirit with a trio of events celebrating art, film and books. Our Peripheral Visions season of free events at our new home in Codebase are a chance to interact, explore and engage with the arts as the Edinburgh Festivals return in their full form for the first time since 2019. Full details on the events can be found here.
Tickets are free, venue subject to capacity, arrive in good time for your event and please return your tickets to the Eventbrite waiting list if you aren't able to make it. Peripheral Visions is sponsored by Edinburgh Gin and Bounce Back Drinks.
FILM: The Cineskinny Podcast LIVE! @ Codebase, 15 Aug, 6-9pm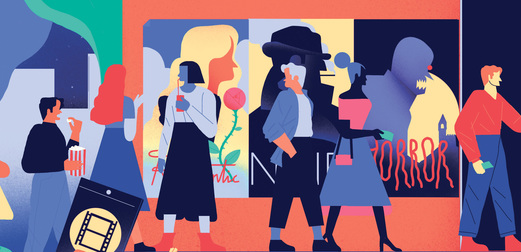 The Skinny's film podcast team break out of their regular pod booth to record a live episode dedicated to the Edinburgh International Film Festival.
The gang will be exploring the programme, reviewing their favourite films from the EIFF programme and speaking to some visiting filmmakers and curators about their work.
We're joined by three of our favourite film writers – Xuanlin Tham, Rory Reynolds and Carmen Paddock – as well as director Will Anderson, who'll be chatting to Jamie about his new film A Cat Called Dom.

This event is sponsored by Curate-It, a new course delivered in app form that provides participants with all they need to know for implementing their own screening event.
As part of this year's festival, EIFF and Curate-It offered seven fellowships to Scotland-based early career curators. Over the last ten weeks, Camila Arriaga Torres, Chloe Charlton, Indigo Korres, Jennifer Pert, Joanne Lee, Maria Wrang-Rasmussen and Wacera Kamonji have undertaken the Curate-It course and curated a broad range of bold and engaging film events responding to the 50th anniversary of the Women's Film Festival.
Their events will be available to watch online during the festival on the Curate-It VoD platform here app.curate-it.co.uk/watch
BOOKS: 404 Ink's Inklings @ Codebase, 19 Aug, 6-9pm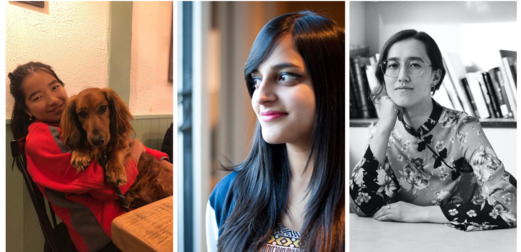 The groundbreaking Inklings series of non-fiction books by 404 Ink has produced some incredibly exciting writing, from reflections on apocalyptic fiction to explorations of women in hip-hop.
Ahead of a new series of Inklings later this year, join us for a discussion chaired by Anahit Behrooz, with authors Katie Goh, Arusa Qureshi and Josephine Jay.