Get Tickets for The Skinny events!
The Cineskinny Film Club with MUBI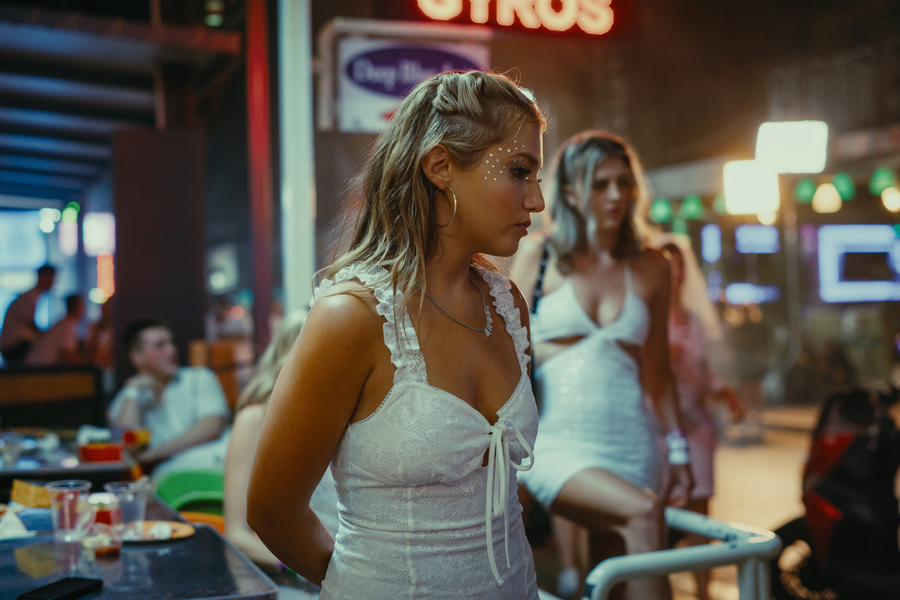 The Cineskinny Film Club is back, with two great screenings to get you through the ever-longer nights of autumn and winter.
First up is How To Have Sex, the fantastic debut film from Molly Manning Walker. The film takes us along for the highs and devastating lows of a rite-of-passage holiday with three 16-year-old girls who head to Crete for a blowout after sitting their GCSEs. It's a wild, funny, evocative film that accurately portrays the very distinct debauched and tawdry vibe of British youth holidays, but doesn't shy away from the darker edges of these types of trips. One for fans of Lynne Ramsay's Morvern Callar and last year's brilliant Aftersun, from Charlotte Wells.
Want to join us for our November screenings? RSVP below (max two per person, full details at the Eventbrite links)
How To Have Sex, Summerhall, Edinburgh, Tue 7 Nov at 7pm – sign up here; CCA, Glasgow, Wed 8 Nov at 7pm – sign up here
Our first screening of 2024 is a classic – I Hired A Contract Killer, the 1990 English language debut from Finnish arthouse legend Aki Kaurismäki. We're screening I Hired... at Summerhall on Tue 16 Jan and CCA on Wed 17 Jan – RSVP now via Eventbrite.
If you're looking for more cool stuff to do, why not sign up to our weekly newsletter, The Zap?