The Best Shows of Edinburgh Fringe 2017
An at-a-glance guide to the best-reviewed comedy and theatre at this year's Edinburgh Festival Fringe, as reviewed by our writing team
Our full review archives from the Comedy and Theatre programmes at this year's Edinburgh Festival Fringe can be found on our Edinburgh Festivals microsite, along with interviews and spotlights on some of the Fringe's most exciting and intriguing performers.
But, to help you navigate through this year's festival, we've put together this page to offer you a quick round-up of some of 2017's best shows. You'll find all of our four- and five-star reviews here, updated over the course of the month ahead.
To keep up with our review team's verdicts on this year's Edinburgh Festival Fringe, follow The Skinny on Twitter, and sign up for our Zap! newsletter to get the best of the Fringe (and all the other great stuff going on across Scotland) into your inbox once a week.
FIVE STARS ★★★★★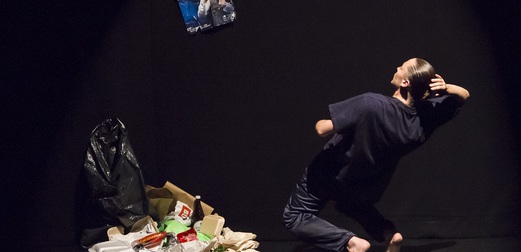 A piece of rare quality, Hope Hunt combines immediacy and depth.
What we said: "It cuts through all the noise to be one of the most important political works this reviewer has seen in a long time."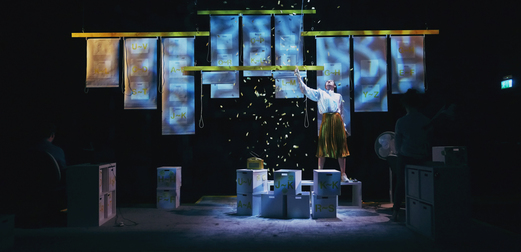 A clever, funny, and poignant look at online dating.
What we said: "The script is dazzlingly witty, and the performers should be commended for their infectious energy and expertly-judged comic timing that has the audience in stitches within seconds of the play opening."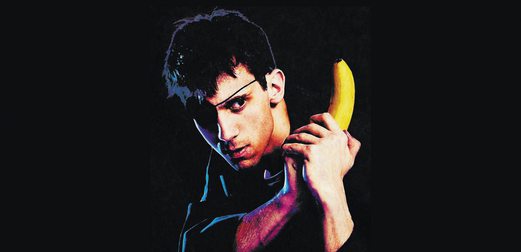 Ewins goes all-in with an hour of multimedia comedy mayhem that has to be seen to be believed.
What we said: "This show is pure joy, and there really aren't many stand-up shows that work on this level."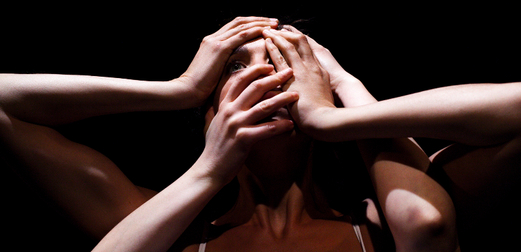 Two performers present one woman's attempts to find her voice in Mouthpiece.
What we said: "One of the most accurate and insightful portrayals of womanhood you are likely to see at the Fringe this year."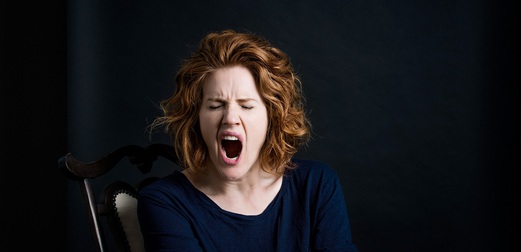 Sarah Kendall tumbles through the comedy continuum.
What we said: "Kendall is able to draw your tears as she considers cancer and autism but can then push them back into your tear ducts with a classically timed gag."
Douglas Maxwell's new play offers an insightful critique of power, obligation, and the lies we tell each other to bury the past.
What we said: "a funny and uncomfortable reminder of how our fuck-ups, just like our families, never really leave us."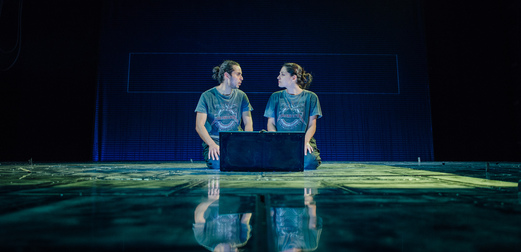 Adam (★★★★★) at Traverse Theatre, times vary
An impressive exploration of transgender identity that overflows with personality and warmth.
What we said: "National Theatre of Scotland have delivered a play that is fresh, interesting and impactful, with a strong message of hope and persistence against bigotry that remains sincere throughout."
FOUR STARS ★★★★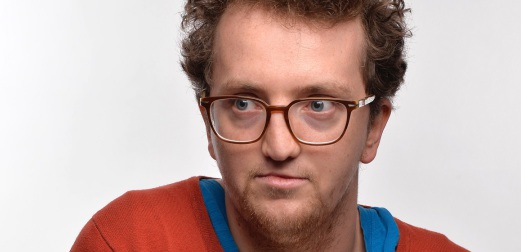 A characteristically thoughtful show from Jonny Pelham
What we said: "Talented and introspective, sensitive and stoic, Pelham shows he doesn't need to raise his voice to demonstrate just what an interesting one he has."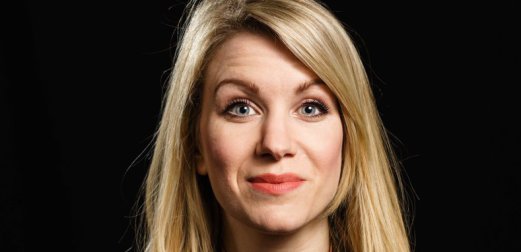 Notable keys and jokes in this confident piece on speeches
What we said: "A steady stream of audience chuckles from mostly unexpected twists and punchlines."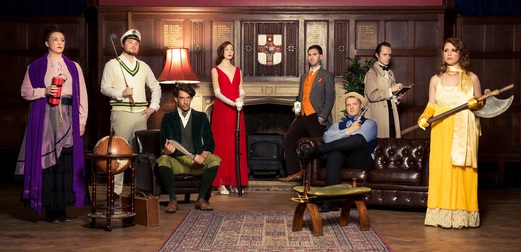 Murderous hilarity ensues in an improvised whodunnit
What we said: "Witty retorts and jibs induce steady giggles as much as the expected on-stage errors and confusion."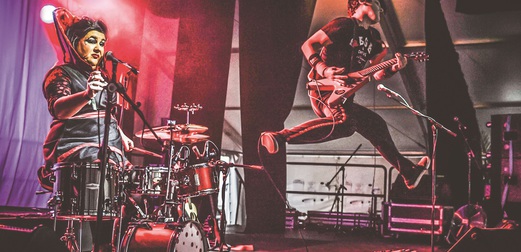 Dance pop meets its clown saviours in Eurosmash!
What we said: "It's the way [Otto and Astrid] handle onstage chaos (intentional and otherwise) and deliver quips as fast as their beats per minute that is impressive."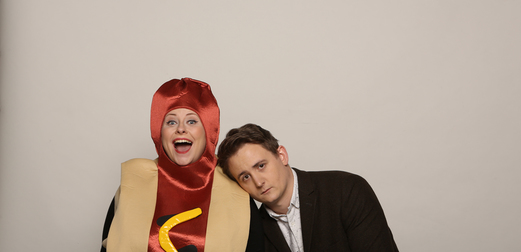 Joyfully surreal adventure into the dark web.
What we said: "Each line has an offbeat zing, constantly making the audience wheeze with laughter."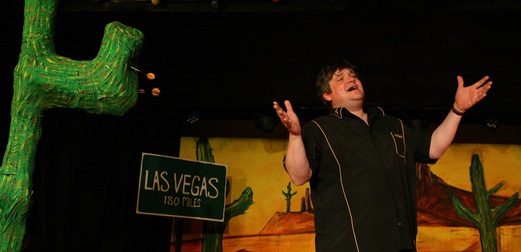 Story of Scottish darts champ hits the bullseye.
What we said: "This is a play that manages to encapsulate the complicated character of Wilson – from his upbringing in a children's home just miles away from his mother, to eccentricities such as his refusing to brush his teeth and believing his gran's story that 'the English poison the water'."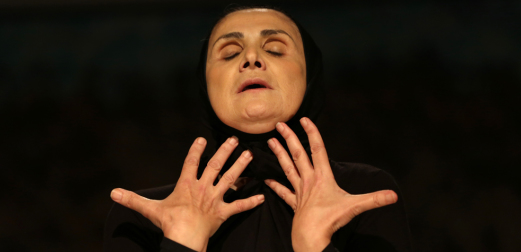 Hanane Hajj Ali's solo show Jogging presents a radical challenge to the stereotypes and prejudices that afflict global perceptions of Arab women.
What we said: "A conceptually adventurous exploration of place, identity, and mythology, Jogging is gloriously unpredictable and compelling."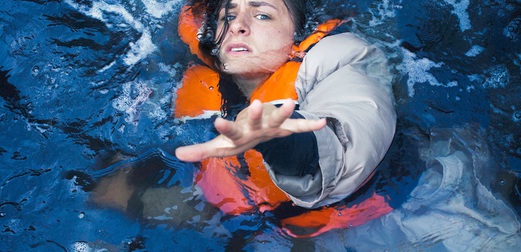 An incisive look at the refugee crisis from playwright Tony Naylor (Arabian Nightmares)
What we said: "A stark and unbridled statement on the crisis of our time; Naylor makes no bones about which side he is on."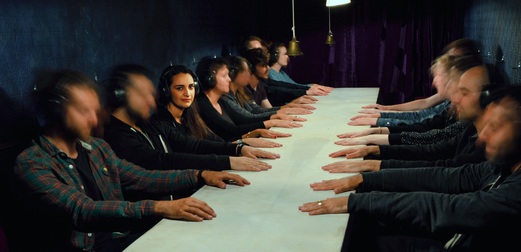 An immersive experience that will have you questioning your senses
What we said: "Hair-raising, chilling, freaky, and quite different from anything else you'll see this August."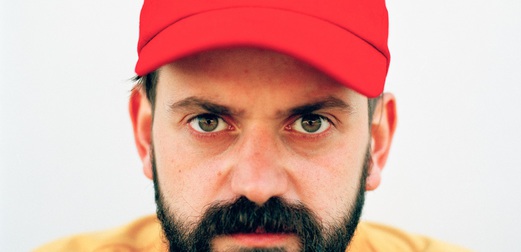 Both raging and thought provoking, Fin Taylor provides a delightfully contrarian look at the issues of the day.
What we said: "His genuine anger at misplaced moral superiority and liberal smugness is – like the best standup – exceptionally thought-provoking and properly hilarious."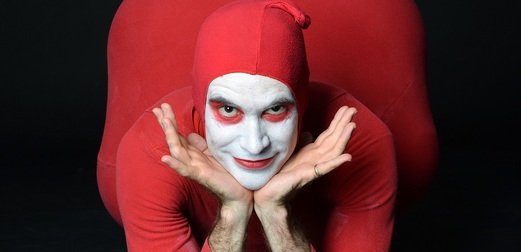 The buffoon provocateur returns to place the romantic lies of his audience under a bright red spotlight.
What we said: "Participation is not optional; the best part is everyone gleefully partakes despite its ruinous potential to their real lives."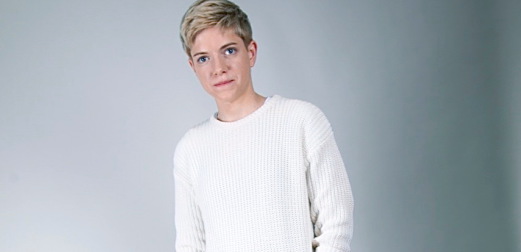 An addictive and compelling show from Mae Martin.
What we said: "This is a fantastic, stimulating hour which will rightly earn Martin a new horde of fans."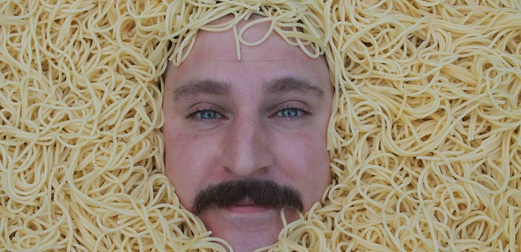 A hidden gem of an hour
What we said: "A simultaneously touching yet surreal hour, Brice balances it all with ease."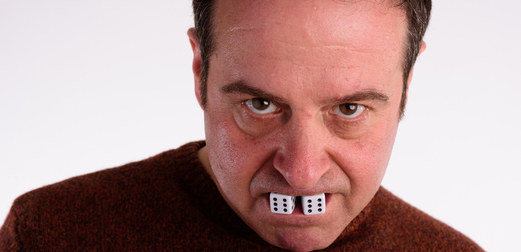 Thomas covers everything between Jesus Christ and Jeremy Corbyn.
What we said: "From Brexit to Trump to the probability of Irish unification, he knows his own mind and he knows the facts, and he'll quote the history, laws and precedent that back it up. It's a supremely convincing sermon."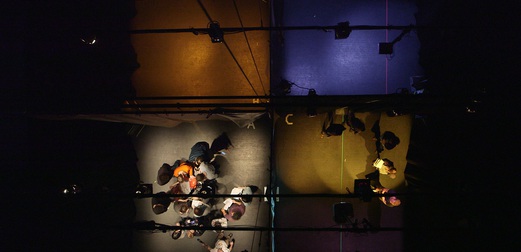 30 participants take part in an immersive performance exploring privacy and freedom of expression in the age of cybersurveillance.
What we said: "Foreign Radical feels a little rough around the edges, and yet its extremely ambitious approach to exploring sensitive political issues should be praised."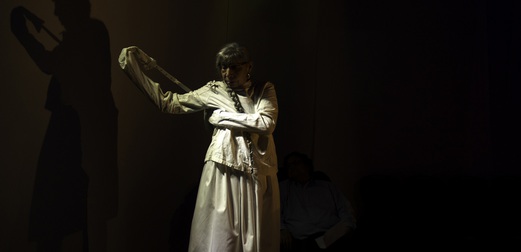 Indigenous theatre-makers Article Eleven bring a vital, urgent perspective on the Canadian story to the Fringe, as Canada Hub at the King's Hall celebrates 150 years since the founding of the country.
What we said: "Declaration: Rematriation is simultaneously tender and moving... The overall mood is one of hopeful defiance, in a show that will leave a lasting impression."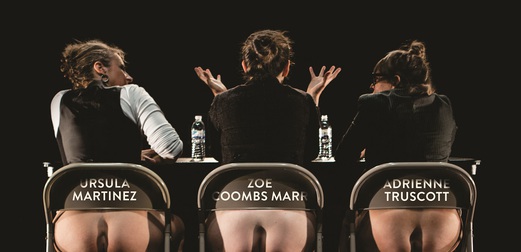 Zoë Coombs Marr, Ursula Martinez and Adrienne Truscott's genre-defying show suggests that bad art may be the highest art form of all.
What we said: "Martinez, Truscott and Coombs Marr have created a truly original show that definitely won't be forgotten in a hurry."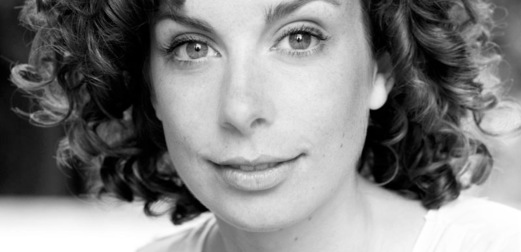 An outlandish mix of confessional and therapeutic comedy from Helen Duff.
What we said: "Duff is incredibly funny and deserves any and all praise that comes her way."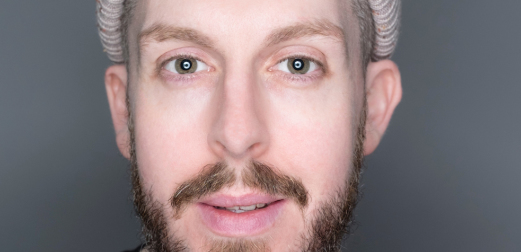 Carl Donnelly is anything but a blunderbuss as he subtly recounts his failed hallucinogenic 'cleanses'.
What we said: "The show is as packed as Donnelly's neurosis is complex, and by the end he's almost exonerated of nuttiness through the sincerity of his thoughts and feelings on the matter."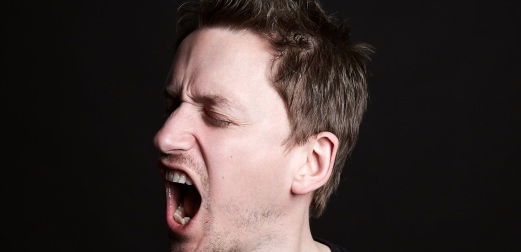 Robins is lovelorn but on form.
What we said: "Robins is able to take the audience on a laugh-fuelled journey about his experiences that never derail into a pity party. He walks this fine line with dignity and style."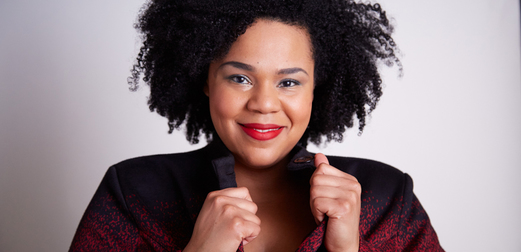 Despite its title, Unfuckable is one hell of a ride
What we said: "Unfuckable is a celebratory hour of sex... sex as it actually is."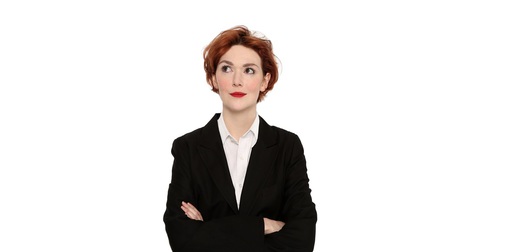 Lyons' new show is an anarchic take on Swan Lake involving parrots, sharks, crocodiles and much more besides.
What we said: "Swan is hugely entertaining – and rather insane."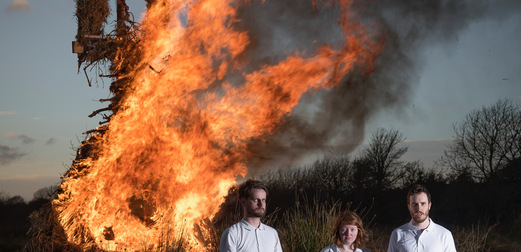 Northern sketch powerhouse Gein's Family Giftshop return with a new member, and their usual brand of chaos ensues.
What we said: "Gein's are by far one of the most original sketch acts in Edinburgh."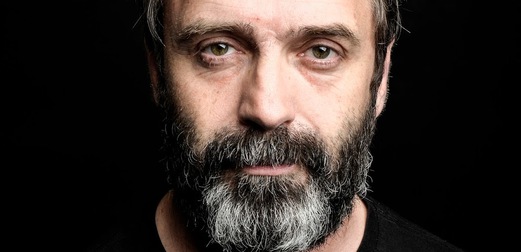 The Edinburgh Comedy Award winner returns with a provocative show about acceptance and admitting when you're wrong.
What we said: "A well constructed show which weaves in politics and religion seamlessly, while providing a much-needed tenderness."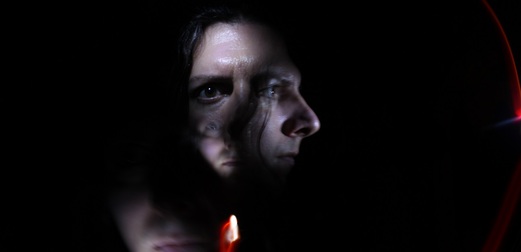 Occult comic Andrew O'Neill is a master of his crafts, both witchcraft and comedy.
What we said: "O'Neill somehow straddles the worlds of both alternative and mainstream expertly."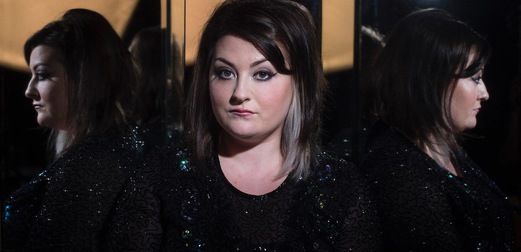 Kiri Pritchard-McLean discusses the last year of her life and her attempts to be a good role model in an expertly-structured hour of stand-up.
What we said: "Pritchard-McLean implores us to use our time wisely and to recognise what it means to think you are the centre of your own universe."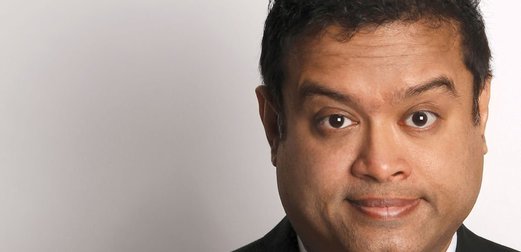 Every Paul Sinha show feels original, and his latest – focussing on a trio of breakups – is no exception
What we said: "Personal but not overbearing, Sinha lets you in enough to see what makes him tick but never where he's going next."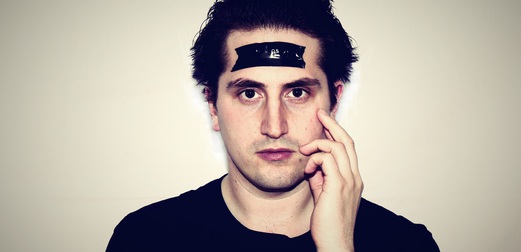 McQueen takes on the audience in his new and hilarious show
What we said: "McQueen is at his best as a shape-shifter, from the energetic and joyous, to the confrontational – but always full of surprise."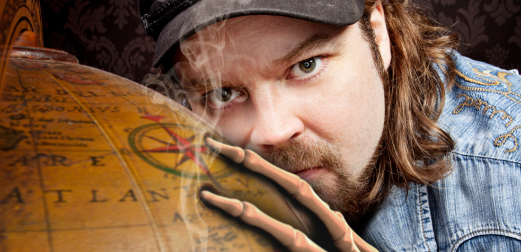 Wool proves he's not for the easily offended in a show inspired by a controversy sparked while on tour with Reginald D Hunter
What he said: "Wool is as good on the attack as he is on defence, railing against political correctness in a sharp and intelligent manner."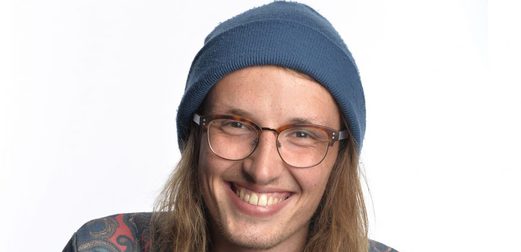 Silly and surreal fun with Andy Field
What we said: "A great show for an escape to the surreal, and laughing without always knowing or caring quite why."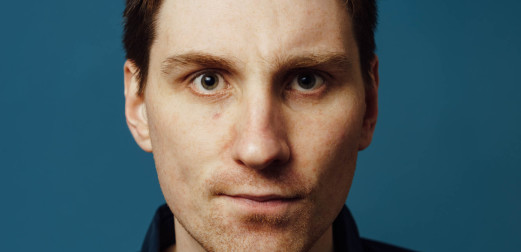 An hour of stand-up from Sean McLoughlin that balances bark and bite to great effect
What we said: "A vicious, aggressive, delightful picking apart of himself, his exes, and the occasional audience member."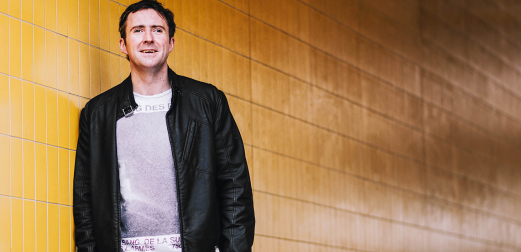 MacDonald presents a great show that gives insight into living with a degenerative retinal condition
What we said: "Quick to put us at ease, he makes easy jabs at his condition throughout, showing us the purely ridiculous side of trying to navigate the dating world or getting on the right train with impaired vision."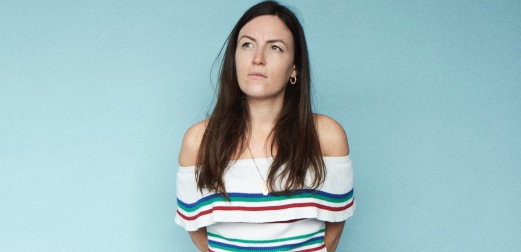 An irresistible look at the search for love and companionship
What we said: "Not many stand-ups could make a show like I'll Have What She's Having: Phoebe Walsh is able to vocalise the obsessive nature of love that most of us share."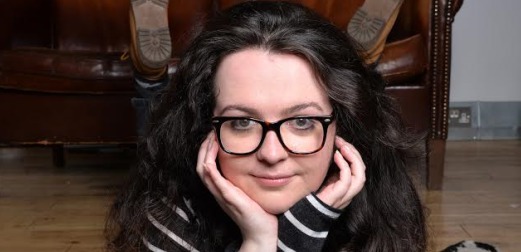 Storrie demonstrates her flair for storytelling, and it's all backed up with solid punchlines
What we said: "A well-executed set of genuine, enjoyable stand-up from a breakout star of the Scottish comedy scene."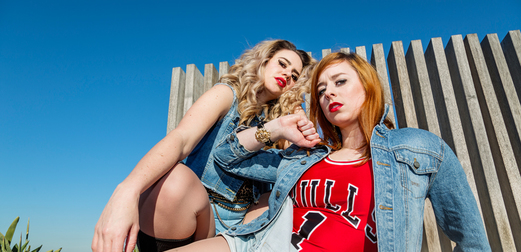 Meet Michelle Brasier and Laura Frew for a late-night 90s rendezvous
What we said: "With the right attitude this is a raucous night out, and a great hour of nostalgia and glitter that shuts out the world outside."

Spencer Jones is not quite ready for his big audition, but still gets the job done in his latest Fringe show.
What we said: "Not everything works and Spencer knows that, but his imagination is so plentiful that he is able to move to the next thing without a care."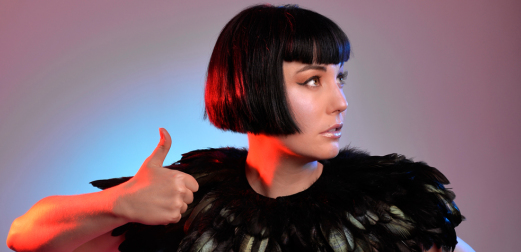 Hill flips the concept of a stand-up show on its head, putting the power into the hands of her audience.
What we said: "Hill is a creative, bright and talented – and also very funny – comic, and this show further proves it."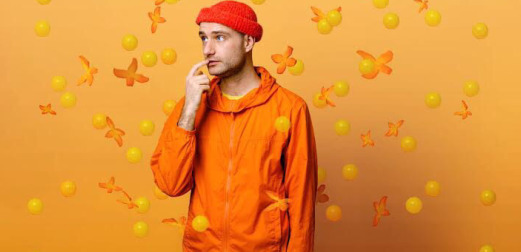 Impressive, confessional clowning from oddball Ben Target.
What we said: "Target leads us, manipulates us and confuses us – and we love it."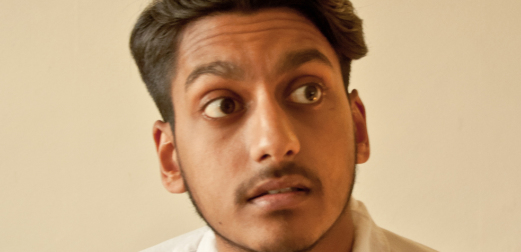 An engrossing hour of impressive and thoughtful political stand-up from Ahir Shah.
What we said: "Shah is committed, focused, articulate, emotional and ready to bring up tough questions without necessarily having the answers."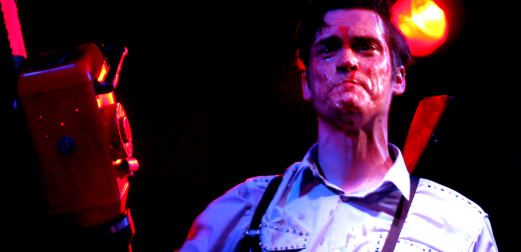 Bruce Campbell's chainsaw-swinging classic meets the sounds of Elvis Presley in a riotous late-night hit.
What we said: "The tunes are classic. The film is a classic. And this execution is so filled with love and joy that only a deadite would fail to be entertained."

Another triumphant return for Fringe kings Doug Anthony Allstars
What we said: "It's close to the bone at times but this same refusal to flinch from the horror of the situation raises the impact of the comedy."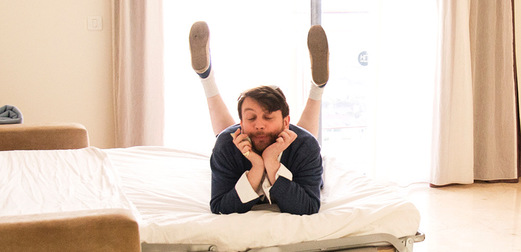 A whimsical hour of clowning, stand-up and everything in between from Thom Tuck
What we said: "His skill and character are the only narrative threads required to produce a whimsical and absurd hour of thoroughly enjoyable comedy."

Aditi Mittal is a breath of fresh air
What we said: "In a country of 1.3 billion, she's one of only 20 English speaking women making her living as a stand up comedian. That takes some guts."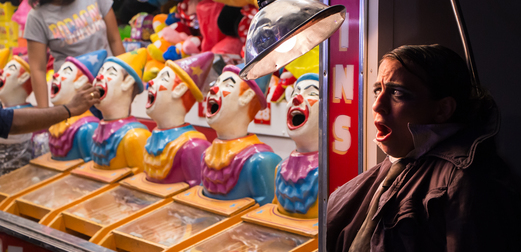 A raucous ride through film noir with a master in the driving seat
What we said: "It's a tour de force, vocally and physically impressive, with quick-witted improvisations to match."

Go bonkers in the basement with Demi Lardner
What we said: "The bulk of Lardner's show is made up of discrete skits involving flashing lights, horse heads, diary entries and strange, awkward moments of audience interaction."

Politics, racism and I'm a Celebrity Get Me Out of Here converge in Nazeem Hussain's show
What we said: "Hussain has a knack for exposing the flaws in prejudices against Islam and finding humour in them, detailing some of his own personal experiences with this."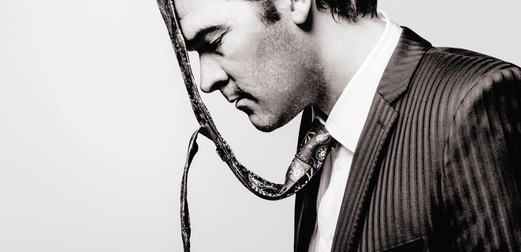 Less inane than insane, Adam Riches will have you on the edge of your seat – or pull you out of it
What we said: "There are no boundaries uncrossed here, and it's not for the faint-hearted or weak-stomached."

Janine Harouni, Meg Salter and Sally O'Leary prove capable of huge acts of slapstick and subtle impressions in equal measure. 
What we said: "This is a tight and original hour of sketches, each one perfectly angled to its audience."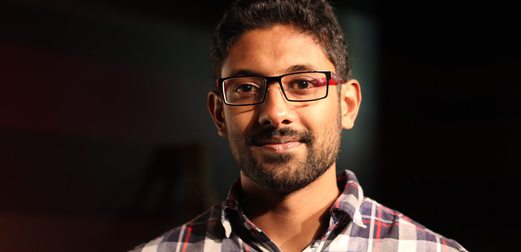 An alumnus of the Edinburgh Revue comedy group, Sriskantha aims to teach us about happiness, the things that keep us back from it and how we can get closer to it. 
What we said: "An hour of stand-up where storytelling stands front and centre."

Legge rages and charms in equal measure in his new show, dedicated to his dearly-departed dog.
What we said: "At times [Legge] gets carried away on a tangent, but his stage style is so affable that this scattered approach comes off as charming."

A novel approach to books and writing from Christopher Bliss, aka Rob Carter.
What we said: "This is a warm and witty show with a charming, nuanced character at its heart."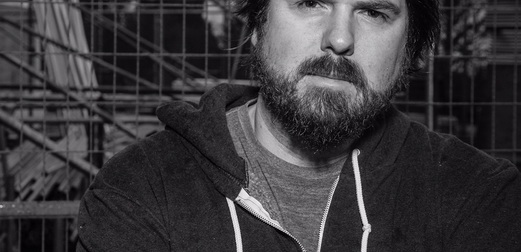 Johansson takes his audience for a delightful and insightful afternoon ramble.
What we said: "His tales of polyamory, and the search for the perfect dildo, are by turns charming and hilarious. Johansson loves to talk. And you'll want to listen."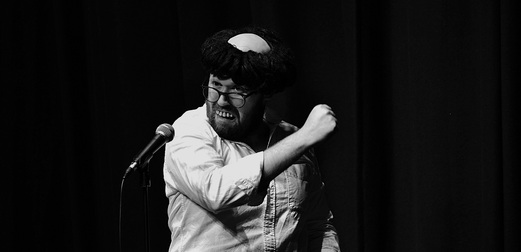 Don't Worry They're Here continues Edinburgh Comedy Award winner John Kearns' trajectory into mainstream circles.
What we said: "Kearns is a performer out of time with the current crop of stand-ups at the Fringe, and all the better for it."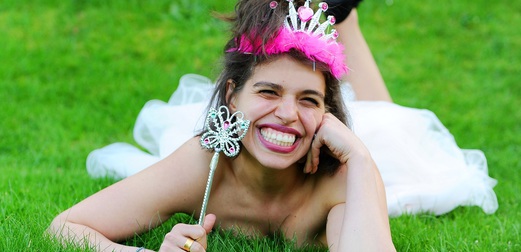 Prepare to be turned into a human toy at Candy Gigi's latest Edinburgh Fringe show.
What we said: "Put simply: this is the limit, and if there's a crazier act on the Fringe, you probably wouldn't want to see it."

From Russia with self-love in the surreal and unpredictable new show from Austentatious alumni Graham Dickson.
What we said: "This is sophisticated and nightmarish stuff, exquisitely rendered."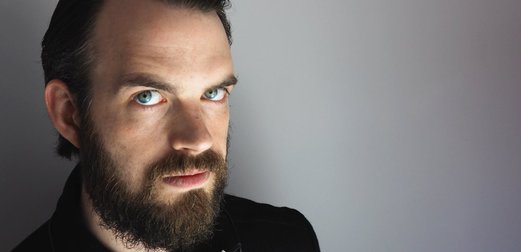 Pat Cahill goes fishing for laughs in his new show.
What we said: "The show has a catch and release feel, a knockabout time with friends as opposed to anything competitive. And sometimes that's all you desire in a comedy show."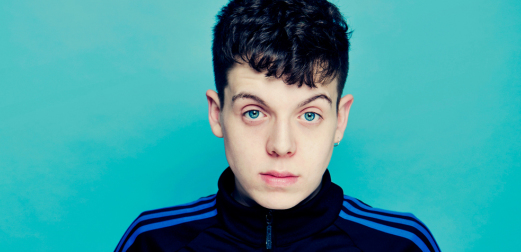 Night offers intelligent insight into a millennial's Broken Britain.
What we said: "Anthem For Doomed Youth is intelligent yet accessible, and provides a sharp analysis of the millennial's Britain."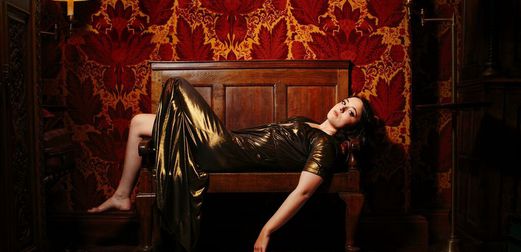 A searingly honest show from Fern Brady.
What we said: "Brady has an easy rapport with the crowd, and is acutely aware of how we react to the myriad stories she tells."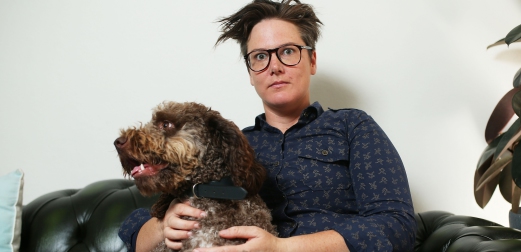 Nanette explores internal shame.
What we said: "Gadsby examines the tension part of comedy, making us all sit in a state of increasing unease. But this isn't some performance strategy to win back the room, it is more like an endgame where Gadsby calls out comedy for acting as a panacea."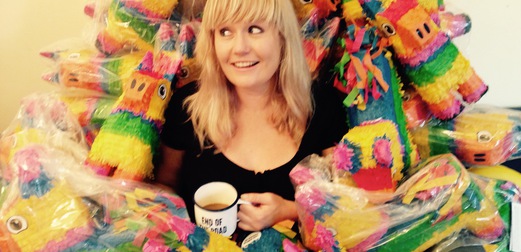 Bennetto's listicle rattles along, but also takes the time to be heartfelt.
What we said: "Her breathless, pink-cheeked delivery steers the show more towards shameless gossip than guilty secrets, and it's almost impossible not to giggle with her."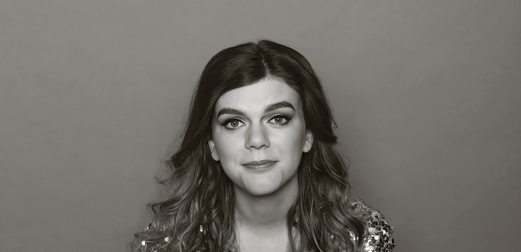 An outstanding and accomplished debut hour from 23-year-old Lauren Pattison.
What we said: "What you see is very much what you get. And in this case, it's a promising – make that incredible – young comic finding her feet in the comedy world."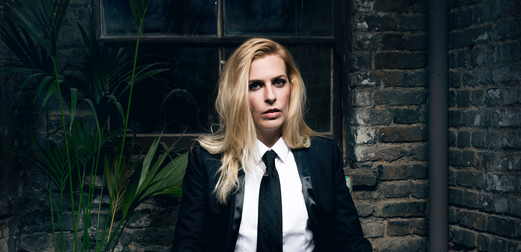 Pascoe takes on break-ups, chivalry and sex toys in a triumphant return to the Fringe.
What we said: "For all its indelicate humour, the show remains delightfully warm and endearing throughout."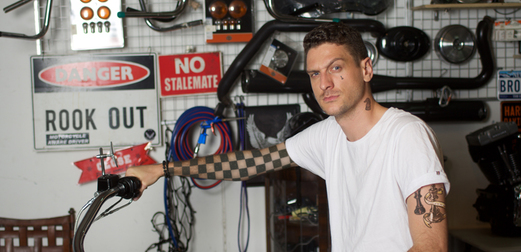 Grandmaster Steen Raskopoulos ensures the pawns are the soul of the game.
What we said: "The show is silly, daring and skillfully done, but more importantly, it is generous."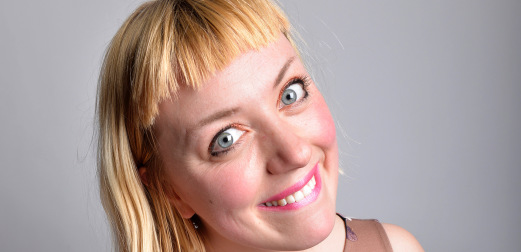 It is rare for an actor-turned-comedian to be any good. Luckily, Rachel Jackson is very rare indeed.
What we said: "This is a fine balance of both well-written and raucous. "

An honest hour of heartbreak and coming out the other side alive.
What we said: "It's an overall optimistic hour despite its subject – depression, grief and the relentlessness of life."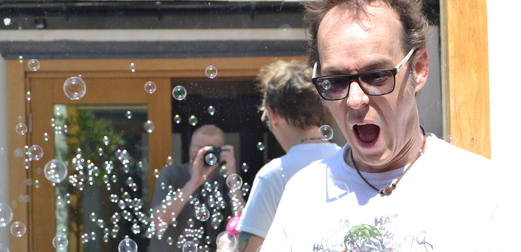 The least depressing show about depression you'll ever see.
What we said: "Whether it be the recreation of Pete Best getting kicked out of The Beatles, a gameshow about hating films, or a truly joyous pirate-based ending, Magical Shitcakes is a perfect way to start the day at the Fringe."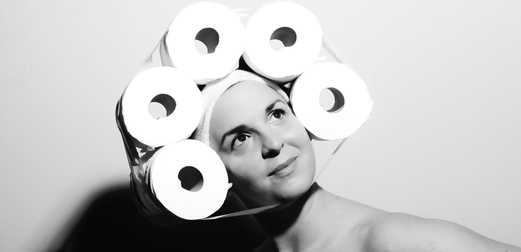 Bond combines characters, clowning and witty one-liners for an energetic first solo Fringe hour.
What we said: "Bond's brand of comedy is outlandish and frenetic, but her skill in executing it gives the show an appeal beyond the ridiculous."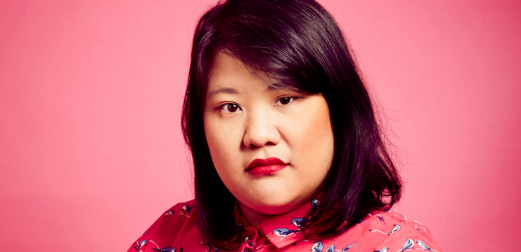 Evelyn Mok delivers humour with poignancy in this exploration of sex, shame and culture. 
What we said: "Mok's relaxed and friendly persona makes her performance feel more like an intimate conversation with a friend than a stand-up comedy show at the Fringe."