The Skinny on EH-FM: Show Three (Listen Again)
Listen back to our third show on EH-FM, featuring music from Her's, Interpol, Lafawndah, Callum Easter and MC Carol, with a guest mix from producer and DJ Exterior
We – Tallah Brash (Music Editor) and Nadia Younes (Clubs Editor) – were back on the radio today (1 Apr) for our third show on Edinburgh community station EH-FM.
Our show happens every Monday from 12-2pm and is your go-to guide for what's on that week in the world of gigs and clubs across Scotland; listen back to our third show in the below Mixcloud player which featured a chat with The Skinny's Film Editor Jamie Dunn about a super cool opportunity coming up at The Skinny for budding filmmakers, and a guest mix from Edinburgh-based producer and DJ Exterior.
Here's our full playlist from the latest show, along with key dates to put in your diary for the week ahead:
Intro, Hi, Hello
Sky Ferreira – Downhill Lullaby
Interpol – Weekend (playing SWG3 Galvanizer's Yard, Glasgow, 26 May)
Her's – Harvey
DJ Scratch and Sniff – Disco-Nect
What's On This Week
Daft Punk – Giorgio by Moroder (Giorgio Moroder plays Glasgow Royal Concert Hall, 4 Apr)
Hot Chip – Crap Kraft Dinner (playing SWG3, Glasgow, 1 Apr)
Tim Hecker – is a rose petal of the dying crimson light (playing Summerhall, Edinburgh, 2 Apr)
Callum Easter – Fall In Love (playing FAB Cricket Club, Leith, 6 Apr)
MC Carol – 100% Feminista (playing Counterflows Festival, The Art School, Glasgow, 5 Apr; read our interview with MC Carol here)
CRYSTAL – Heaven (playing Conroy's Basement, Dundee, 6 Apr)
Julia Jacklin – Pressure to Party (playing Stereo, Glasgow, 2 Apr)
Art School Girlfriend – Come Back To Me (playing The Hug & Pint, Glasgow, 6 Apr)

Don't Speak
Joni Void – Non-Dit
Lafawndah – Daddy
Self Esteem – Girl Crush (read our interview with Self Esteem here)
Snapped Ankles – Delivery Van (read our interview with Snapped Ankles here)

Interview with The Skinny's Film Editor Jamie Dunn about The CineSkinny On Tour
The Ronettes – Be My Baby (as featured in Martin Scorsese's Mean Streets, but also in Dirty Dancing) 
Anna Meredith – Nautilus (as featured in Bo Burnham's Eighth Grade; read our interview with Bo Burnham here)
---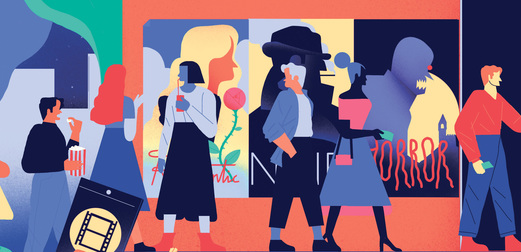 We're showcasing some of Scotland's best new short filmmakers in The CineSkinny on Tour this May – click here for more details, and to find out how you can get your short film on the big screen.
---
Guest Mix from Exterior (playing a live set at Nice 'n' Sleazy, Glasgow, 7 Apr)
Exterior – Plagued Streets Of Pity 
Exterior – Let Them Come to You 
Exterior – Future Daze

Check out Exterior's Guest Selector here.

Clubs
Blawan – Atlas (playing The Caves, Edinburgh, 6 Apr; Riverside Festival, Glasgow, 25 May)
Alienata – The 8th Passenger (playing Missing Persons Club, Lunacy Module, Glasgow, 7 Apr, 2am start)
Joy Orbison – Wet Look (playing Room 2, Glasgow, 5 Apr)
Almost Over
PATIENCE – The Girls Are Chewing Gum
Priests – The Seduction of Kansas
---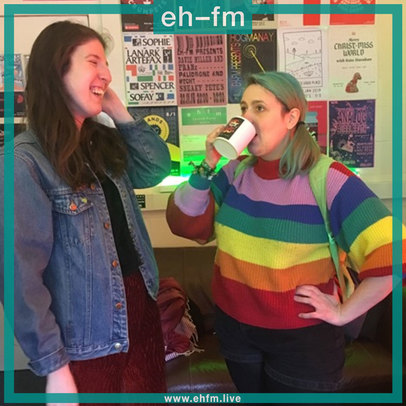 We'll be back on the internet airwaves for your listening (dis)pleasure once again on Monday 8 April from 12-2pm at ehfm.live