Bafta Scotland celebrates excellent year for Scottish film
An uncommonly good year for Scottish film was marked last night with Beats and Wild Rose picking up awards
Scottish cinema is in pretty good health, all told. And we're not just talking about the big American productions (see the Avengers and Fast & the Furious franchises) that have turned our major cities into their Hollywood backlots. Last year looked like a high point with films as diverse as Nae Pasaran, Anna and the Apocalypse, Voyageuse, Outlaw King and Calibre on our screens. 2019 is proving even stronger, and that's reflected in some of the awards handed out by Bafta Scotland last night.
The big winner was Wild Rose, Nicole Taylor's lively music-tinged drama about a single-mother from Priesthill in Glasgow who dreams of making it big as a country singer in Nashville. The film centres on a ferocious performance from 29-year-old Irish actor Jessie Buckley, who plays the wannabe singer whose loyalties are split between her two young children and her career ambitions. Bafta Scotland's judges rightly awarded her knockout performance in the Best Actress category (read our interview with Buckley).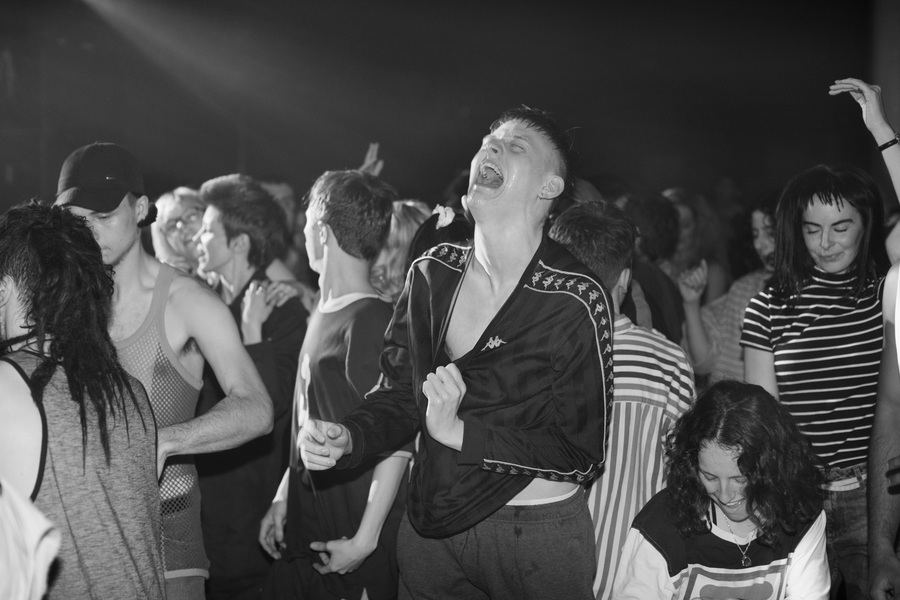 Lorn Macdonald in Beats
Wild Rose scooped up two more awards, including Best Writer for Taylor and Best Feature Film, where it beat Harry Wootliff's Glasgow-set infertility drama Only You and Freedom Fields, a doc about an all-female football team in Libya. It seemed an oversight not to include the brilliant coming-of-age film Beats – based on Kieran Hurley's celebrated stage show, and for our money the Scottish film of the year – in the same category.
Beats did win one award: Best Actor for Lorn Macdonald. If this great, 90s-set film was only to win one Scottish Bafta we're glad it's this one. Macdonald plays a teen from an estate in West Lothian who plans one night of escape with his best pal at an all-night rave, the kind of event soon to be outlawed by the Tory government. It's a star-making performance combining livewire physicality, heart-on-sleeve sensitivity and goofball charisma (read our interview with Macdonald).
Beats' only other nomination was for Best Director, but Brian Welsh's hugely confident filmmaking was beaten out by the more pedestrian work by Jon S Baird on Stan and Ollie.
British Independent Film Awards: the nominees
Not seeing Hurley nominated alongside Taylor in Bafta Scotland's Best Writer category was another surprise, but Hurley can take solace that his debut screenplay was nominated at the British Independent Film Awards (BIFAs) – ironically, a better barometer of the fine work being done in Scotland than the Scottish Baftas.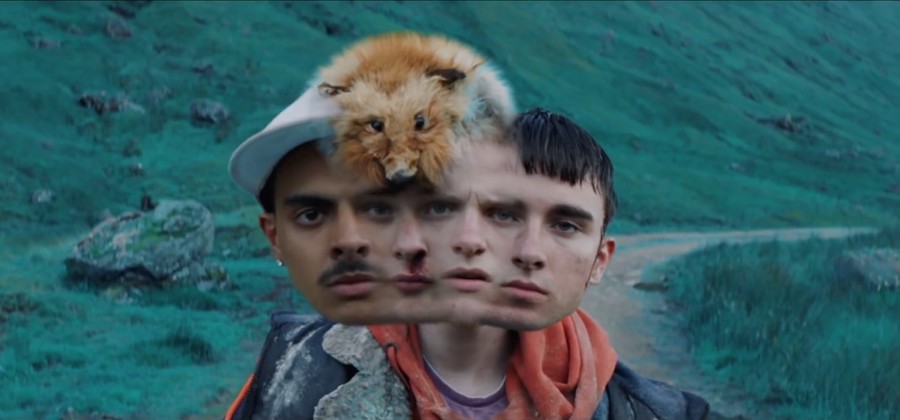 Boyz in the Wood
For example, Glaswegian director Armando Iannucci's The Personal History of David Copperfield leads the BIFA field with 11 nominations, closely followed by Wild Rose, which has ten. Beats has five BIFA nods. As well as Hurley's nomination and Mcdonald's for Most Promising Newcomer, the film's brilliant sound and vision departments are recognised. Talented cinematographer Benjamin Kracun (For Those in Peril, Beast) is nominated, as is the original music by Stephen Hindman and Penelope Trappes, and the music direction by Optimo legend JD Twitch.
It was also nice to see the very fun Boyz in the Wood, which opened this year's Edinburgh Film Festival, make the BIFA list, with Edinburgh director Ninian Doff nominated for Best Debut Director. It's another film that should have received some Bafta Scotland love.
Expect Scotland's good run of cinema to continue into the New Year, as on the horizon we have Scott Graham's Springsteen-inspired road movie Run, and Michael Caton-Jones' riotous comedy Our Ladies, both of which should be among those fighting it out for the top awards at next year's Bafta Scotland awards.
---
For the full list of Bafta Scotland winners, head to www.bafta.org/scotland/awards/ceremony/nominees-winners/british-academy-scotland-awards-nominees-in-2019