What's On Scotland 7-14 Mar: International Women's Day
With 8 March marking International Women's Day there are lots of female-focused events this week – for one week only! Plus, Nadine Aisha Jassat, Mark Watson, Neu Reekie! & St Patrick's Festival, The Carnival Arts Social Club and more...
International Women's Day may be an absolute farce on a multitude of levels, but nevertheless it brings about celebrations of women all over the world for at least one day every year, and that's all women can hope for really isn't it?
If you're looking for assistance in planning out your day of female celebration, look no further than this very newsletter right here. Start your day at the launch of Scottish Women Inventing Music at Glasgow's Kinning Park Complex, where a collection of music creators and industry professionals will host a series of panels, networking groups and events celebrating women creators. Then, hop over to The Glad Cafe for Double A-Side Records' All Dayer to celebrate the launch of their Play It Like A Woman compilation, featuring performances by the likes of L-space, Martha Ffion and Lou Mclean.
And end your night with a bang at the International Women's Day Rave, where Edinburgh-based, all female hip-hop DJ collective, The No Scrubs Club have lined up a group of Edinburgh's finest female selectors for a rave at The Caves. All profits from the night will go towards Scottish Women's Aid and Edinburgh Rape Crisis Centre.
---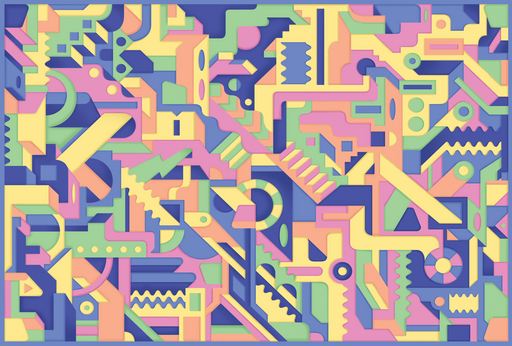 Want a guide to the best of the Scottish cultural scene in your inbox every week? Sign up to our mailing list! 
---
LUNIR
Leith Depot, Edinburgh. 7 Mar, 8pm
Cologne-based, Edinburgh-formed duo LUNIR make a welcome return to the capital tonight, having last performed in the city all the way back in September. If you can't make it to the Edinburgh date, fear not, as the duo, comprising of Becky Sikasa and David Scobie, will also perform at the aforementioned Play It Like A Woman All Dayer in Glasgow on Saturday too. Image: Marina Mche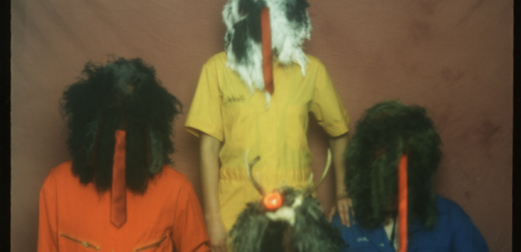 Snapped Ankles
Mono, Glasgow. 11 Mar, 7.30pm
East London four-piece Snapped Ankles are widely-lauded as one of the most exciting bands in the UK right now, and for very good reason. Fresh from releasing their second album, Stunning Luxury, at the end of last week, the group are heading out on tour, with dates in Glasgow and Edinburgh this week. Find out what all the hype's about (if you can source a ticket). Image: Kasia Wozniak
---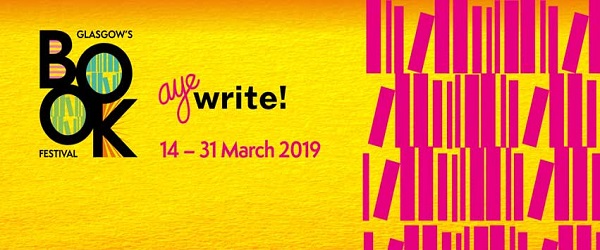 ADVERTISEMENT | Aye Write! Book Festival
Various venues, Glasgow, 14-31 Mar
Glasgow's biggest book festival kicks off next Thursday with another outstanding line-up. Over three weekends you can expect appearances from over 250 authors covering everything from crime and history, to music, sport, politics and queer culture. Highlights include Darren McGarvey, Viv Albertine, Simon Mayo, Tracey Thorn, Gina Miller, Lionel Shriver, Ben Okri, Frank Quitely, Val McDermid, Louise Minchin and Kamal Ahmed.
---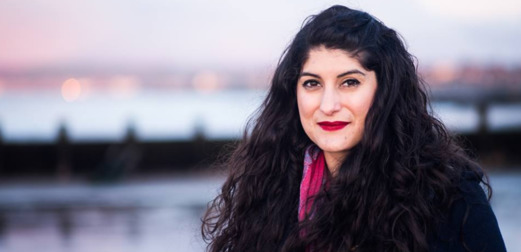 Let Me Tell You This Launch with Nadine Aisha Jassat
Glasgow Women's Library, Glasgow. 7 Mar, 6pm
With her debut poetry collection, Let Me Tell You This, due out on award-winning independent publisher 404Ink this month, Nadine Aisha Jassat celebrates its release with a launch event tonight. She'll be joined by Esme Allman, Iona Lee and Chitra Ramaswamy, who will perform alongside her, and Jassat will also take part in a Q&A, as well as sign copies of the new book.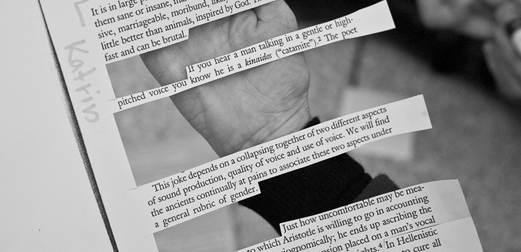 Reading Troupe #13: …there is magic loose in the world...
CCA, Glasgow. 9 Mar, 2pm
Katherine MacBride's latest exhibition, having been breathed out / patriarchy over and out, explores different forms of hospitality through a series of large-scale textiles, while posing questions about the space of its host institution. To coincide with the exhibition, MacBride has also been hosting a series of workshops, with the final of three, Reading Troupe #13, with visual artist Emma Haugh tomorrow.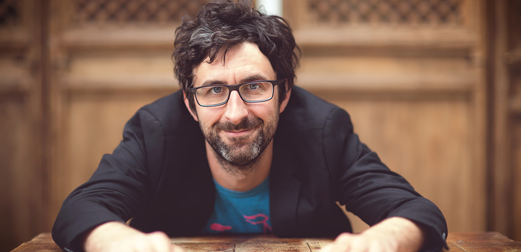 Mark Watson: The Infinite Show
The Stand, Glasgow. 10 Mar, 7pm
We've all seen Mark Watson on our TV screens countless times over the years but the comedian really proved himself to be in a league of his own with The Infinite Show. The brilliant, loosely-structured show involves some scripted stand-up, but the stand-out moments come from Watson's audience interaction, influenced by postcards handed out to audience members before the show. Image: Patrick Balls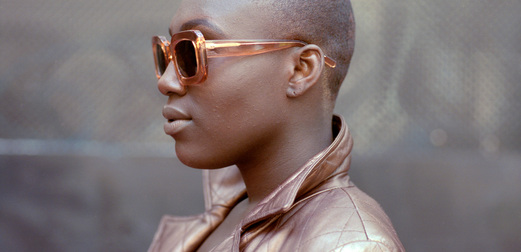 Neu! Reekie! & St. Patrick's Festival present Scottish & Irish Poets
Scottish Poetry Library, Edinburgh. 13 Mar, 7pm
Before you spend next weekend getting hammered in honour of St Paddy, celebrate some other elements of Irish culture at Neu! Reekie!'s St Patrick's Festival. Poets Michael Pedersen and Kevin Williamson will host the evening, with performances from a selection of Irish and Scottish poets including Janette Ayachi, Stephen James Smith, FeliSpeaks (pictured) and Dagogo Hart. Image: Ellius Grace for Ace & Tate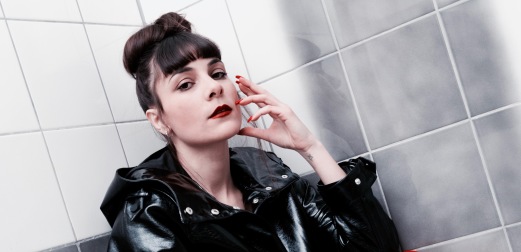 Headset with Cera Khin & Ribeka
The Bongo Club, Edinburgh. 8 Mar, 11pm
As well as hosting regular slots on Noods Radio and NTS, Tunisian-born, Berlin-based Cera Khin runs her own LazyTapes record label, renowned for its forward-thinking approach to electronic music. Joining her for this double bill at Headset is Glasgow-based Ribeka, who's been making waves in the city's club scene, frequently performing alongside her friend Sofay, as well as on her own.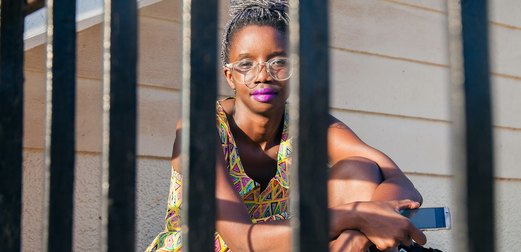 Kampire
Jewellery Factory, Glasgow. 9 Mar, 9pm
Based out of the old Jewellery Factory in Port Dundas, The Carnival Arts Social Club is an arts and community space hosting irregular club nights, exhibitions and community events. For their latest event, the Club have invited Ugandan DJ and member of the Nyege Nyege collective Kampire to make her Glasgow debut, alongside local DJs Sofay and S/A/M. Image: Darlyne Komukama
---
Read more news from across the Scottish cultural scene at theskinny.co.uk/news
Find out how you could win some lovely prizes at theskinny.co.uk/competitions
---