What's On Scotland 6-13 Feb: The Loading Bay & more
Join us at the launch of brand new Glasgow skatepark The Loading Bay this weekend, with music and drinks from 5pm. Plus, gigs from YACHT and Sorry, clubs from SHERELLE and HAAi, and much more in between...
If you're a keen skater, an electronic music fan or just love a party, come along to the launch of Glasgow's brand new skatepark The Loading Bay on Saturday night!
We've been brought in to help curate the evening portion of the launch from 5-9pm, where Glasgow-based DJ Nightwave will be celebrating seven years of her Nightrave parties accompanied by VAJ.Power, AISHA and Bessa. Complimentary drinks on the night will be provided by the Glasgow Distillery, showcasing their Banditti Club rum, and Innis & Gunn, who'll be providing their Session IPA and Lager.
Before all of that, you can also try your hand at skating, BMXing or scootering at one of the skatepark's free taster sessions, with slots from 10.30am-12.30pm and 3-4pm. Between 1-3pm, more seasoned skaters and BMXers will be able to take part in a series of competitions in different parts of the skatepark.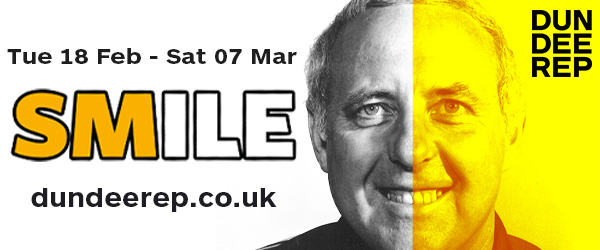 ---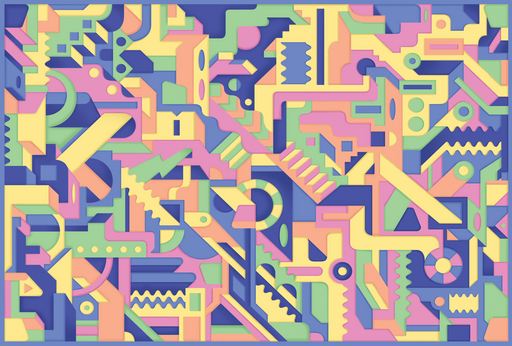 Want a guide to the best of the Scottish cultural scene in your inbox every week? Sign up to our mailing list! 
---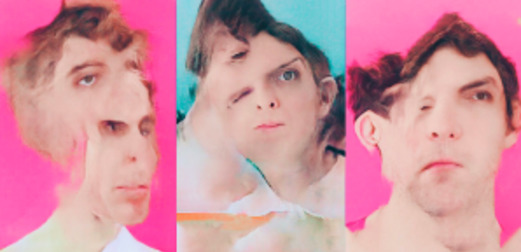 YACHT
Broadcast, Glasgow. 9 Feb, 8pm
On their seventh album, LA-based trio YACHT delved deeper into the technological world than they ever have before. The band used machine learning software – an application of artificial intelligence – to break apart and rebuild their entire back catalogue into what became Chain Tripping. Image: Jaclyn Campanaro and Mario Klingemann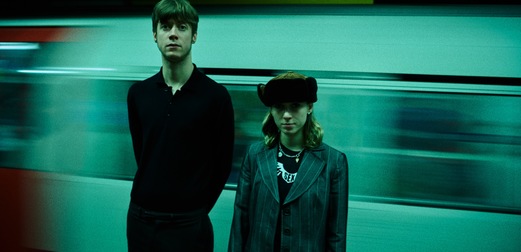 Sorry
Sneaky Pete's, Edinburgh. 9 Feb, 7pm
North London four-piece Sorry got music industry tongues wagging fast when they burst onto the scene and were quickly snapped up by Domino Records. The band are set to release their debut album, 925, next month and it's sure to propel them even further, so take the opportunity to catch them in an intimate setting while you still can. Image: Sam Hiscox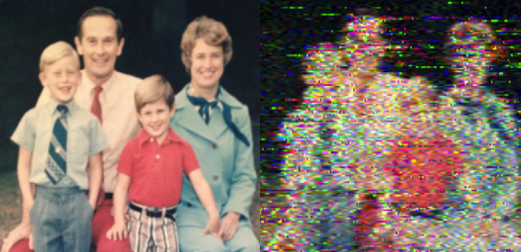 Hebridean Dark Skies Festival
Various venues across the Isle of Lewis. 7-22 Feb
One of the headline events at the second edition of this arts and astronomy festival centres around a live event from media artist Daniela de Paulis. OPTICKS will see images, selected via submission, transmitted to the moon and back as radio signals in real time. Other highlights include a one-off Hebridean version of award-winning multimedia project, Whatever Gets You Through The Night. Image: Daniela de Paulis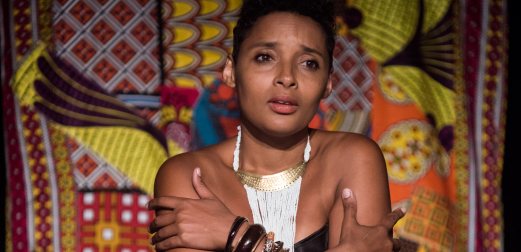 Something Has To Happen
Various venues, Glasgow. 12-16 Feb
The Workers Theatre cooperative are back with the second edition of their festival, in partnership with The Glad Cafe. Taking place over five days in the Southside of Glasgow, the programme includes Scottish-Kenyan storyteller Mara Menzies' Blood & Gold (pictured), a bilingual Gaelic-English circus workshop led by Rose Orr and Beth Frieden and more. Image: Kat Gollock
---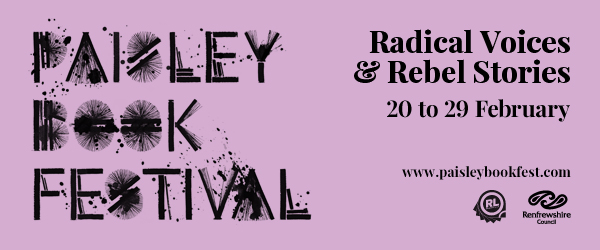 ADVERTISEMENT | Paisley Book Festival: Radical Voices & Rebel Stories
Various venues across Paisley. 20-29 Feb
The inaugural Paisley Book Festival brings you a wide range of events and activities for all ages. Drawing on the Paisley Radicals as inspiration, the festival will hear from diverse creative voices about what it means to be a rebel in today's society. Writers include Jackie Kay, Kirsty Wark, John Byrne, Janice Galloway, Jenny Lindsay, Nikesh Shukla, Maggie Craig, Jim Carruth, Kirstin Innes, Emma Jane Unsworth, crime writers Alex Gray and Caro Ramsay, and many more!
---
storage for future sunsets
V&A, Dundee. 6-8 Feb
Scottish Dance Theatre dancers will take to the V&A Dundee, performing a piece created in collaboration with choreographer Janine Harrington. The performances will take place within and in response to the space offered by Up-Sticks, a timber structure created by Gramazio Kohler Research and MAS Architecture and Digital Fabrication students at ETH Zurich. Image: Scottish Dance Theatre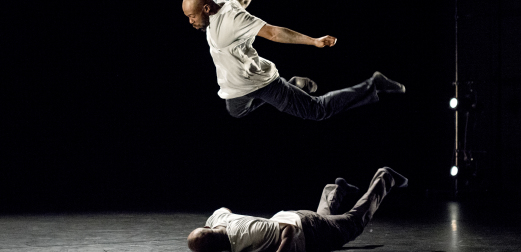 Born to Manifest
Tramway, Glasgow. 7 Feb, 7.30pm
You'll be able to get your dance fix in Glasgow too this month, with Just Us Dance Theatre's hip-hop dance double bill. The production highlights the experiences of young black British men, drawn from the personal experiences of the company's Artistic Director Joseph Toonga and set to an original score by Michael 'Mikey J' Asante. Image: Camilla Greenwell
---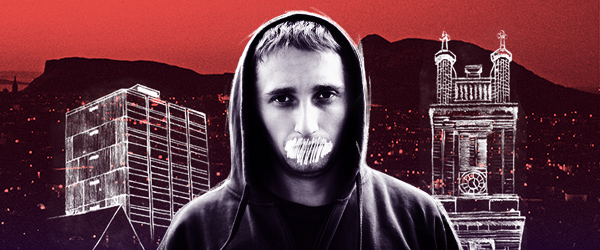 ADVERTISEMENT | Mouthpiece by Kieran Hurley
Traverse Theatre, Edinburgh. 6-15 Feb; Tron Theatre, Glasgow. 27-29 Feb
Following an award-winning and sold-out festival run, the gripping Traverse Theatre hit about class, culture and appropriation returns. Frank, unflinching and threaded with unexpected humour, Mouthpiece asks whether it's possible to tell someone else's story without exploiting them along the way. Watch the trailer.
---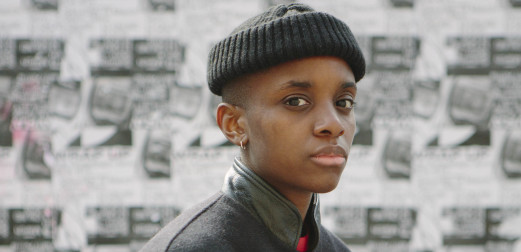 Church 4.5: SHERELLE
The Mash House, Edinburgh. 6 Feb, 11pm
Edinburgh promoters Church continuing their mission to spread "the bass music gospel" by inviting the indisputable breakout DJ of 2019 SHERELLE to join them for their latest party. If you haven't seen SHERELLE's LDN: Bass & Percs Special Boiler Room (do you even have social media?), get a glimpse of the kind of madness you can expect from one of SHERELLE's sets here.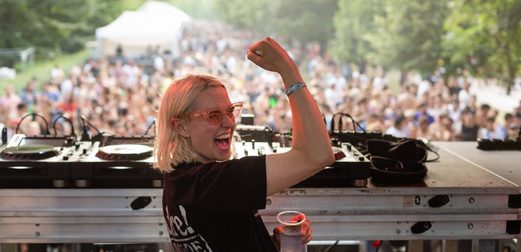 HAAi
The Caves, Edinburgh. 7 Feb, 11pm
On Friday night, Sneaky Pete's throw an external party in The Caves with Australian-born DJ and producer HAAi, who continues to go from strength to strength. After a massive 2019 which saw her take on a BBC Radio 1 Residency and play just about every festival going, she's not slowing down, with a new EP, Systems Up, Windows Down, due for release on 14 February via Mute. Image: Paolo Scalerandi
---
Read more news from across the Scottish cultural scene at theskinny.co.uk/news
Find out how you could win some lovely prizes at theskinny.co.uk/competitions
---