B2B: Nightwave x Nathan Fake
Ahead of both their sets at Kelburn Garden Party, close friends Nightwave and Nathan Fake have a B2B chat about their respective musical careers
As Kelburn Garden Party returns to the glorious surrounds of Kelburn Castle this month, it continues to be one of the most exciting festivals in Scotland, and this year's line-up is once again packed with a diverse range of musical acts.
On the Saturday of the festival, we take over the Pyramid Stage once again, with a headline set from electro-pop duo Bossy Love and performances from the likes of Callum Easter, Heir of the Cursed, Maranta and Makeness. Elsewhere, there are other stage takeovers from Optimo Music, Rebecca Vasmant's Era Suite, Wee Dub Festival and more, with further performances across the weekend from the likes of Leftfield (DJ set), former Noisettes frontwoman Shingai and The Allergies.
On the electronic side of things, just two of the acts performing include Slovenian-born, Glasgow-based DJ Maya Medvesek – aka Nightwave – playing a DJ set and London-based Ninja Tune signee Nathan Fake, who brings his exhilarating live set to the festival. 
The pair are close friends and have been strong supporters of each other's work over the years, with Medvesek including one of Fake's tracks in her recent Crack Mix, so we asked them to have a B2B chat about their musical careers ahead of their sets at the festival.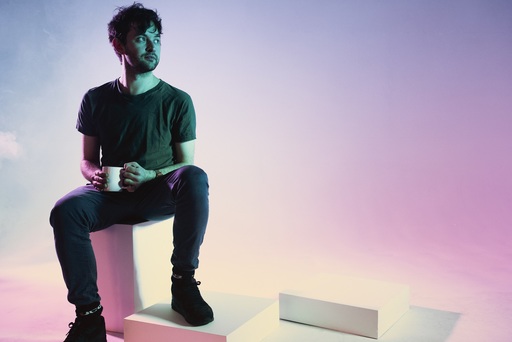 Nathan Fake on 'novelty' DJ sets, and his favourite places to play
Nightwave: How did you get into electronic music and what inspired you to start creating?
Nathan Fake: I was basically listening to music as a kid and also figuring out how to play tunes on my keyboard, then learning in a very amateur way how to make tunes – buying a cheap drum machine and sampler.
You're well known for your epic live sets but you're also a great DJ – what's your favourite stuff to play?
NF: I feel like my DJ sets are quite novelty. I play a lot of quite old techno and house stuff, with some more recent stuff. I like anything that's quite heavy and emotional, and I'm quite particular about the drums in stuff. I like to throw the odd weird thing in here and there but they don't always go down that well.

Where's your favourite place to play and why? Any memorable experiences?
NF: I don't have a single favourite place to play, but whenever I've played in Japan it's been amazing; people are so responsive there. Also, coincidentally, Glasgow is always so good. I feel like people really get my music there, so much more than anywhere else in the UK. Also, Italy and Holland are among my favourite European countries to play.
What would be your alternative career to music?
NF: I literally have no idea. I'm really into geography and languages, so maybe a teacher? How boring! I don't know. Or I'd run a little cafe somewhere.
---
Nightwave on DJing in toilets, and the power of Scooter
Nathan Fake: What music did you grow up listening to? What stuff really got you into DJing and making music?
Nightwave: My dad was in a popular Yugoslavian band, and my mum and I traveled about with them a lot so music's been with me since day one. At home they played a lot of disco, jazz and funk. Later on, in the 90s, it was actually happy hardcore and Scooter (you know I still love them!) that got me into electronic music and rave culture. I then started learning about techno, acid, house, electro and became obsessed with it. It was when I first heard Trax on Da Rocks by Thomas Bangalter that I decided I want to learn to DJ, make music and make other people dance.
How would you describe your DJing style? I'd say it's like total party vibes but very tasteful!
Nw: I do love a full on party DJ set where I can go all out with trippy, euphoric and high-energy tunes, but I also like to play slower sets and take the crowd on a different kind of journey. I love to play music with emotion and I'm not shy to drop in the odd vocal classic. I used to experiment a lot more with mixing genres but at the moment I'm feeling kind of settled in a ravey club music hybrid.
Where's the weirdest place you've DJed?
Nw: There have been a few random ones, but a disused Victorian public toilet is one that springs to mind.
Did growing up in Slovenia influence your music at all, or were you always kind of looking beyond there music-wise?
Nw: The scene in Ljubljana was fantastic back then. It was all about Detroit and Chicago music but also electro, D'n'B and jungle; the clubs were my education. Apart from that, my window into the global scene was GROOVE-Magazin (print obviously) and I read that religiously. We only had one record shop in town, so I used to just hang around there as a teenager which in hindsight was a bit odd! My move to London got me into dubstep, grime and garage, and that had a big effect on me as well.
---
Kelburn Garden Party takes place at Kelburn Castle, near Largs, 5-7 Jul; Nightwave plays The Landing stage, 6 Jul; Nathan Fake plays The Landing stage, 7 Jul