What's On Scotland 29 Apr-6 May: Stag & Dagger & more
Two-day music festival Stag & Dagger plays in Edinburgh and Glasgow this Bank Holiday weekend. Elsewhere, the Scottish Mental Health Arts Festival takes over Scotland, and a short programme of Ukrainian films plays at the Everyman.
Kicking off the bank holiday weekend in style is Stag & Dagger, a delirious celebration of both Scottish music and the venues it unfolds in. Spread over Edinburgh and Glasgow 30 Apr-1 May (Edinburgh on Saturday, Glasgow on Sunday), this series of back-to-back gigs takes place across the likes of La Belle Angele, Sneaky Pete's, and Broadcast, with one wristband getting you into all the city's shows.
Playing in both cities is the delightful pop outfit Let's Eat Grandma from Norwich, whose third studio album Two Ribbons is released 29 April (that's today!) - expect old favourites and new cuts alike in their set. Repping the Scottish side of things, meanwhile, are alt-indie band Pizza Crunch and electronic alt-pop duo Post Coal Prom Queen among others.
There are too many good acts to name (Baba Ali! Bad Waitress!) - browse the full line up on their Instagram and grab your tickets here.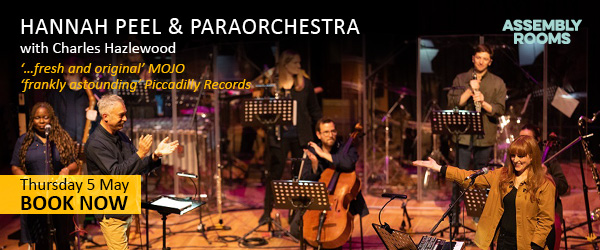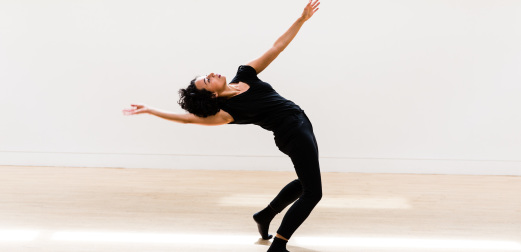 Gesturing Refugees
Fruitmarket, Edinburgh. 29 Apr, 3pm + 5pm
This afternoon is the last day you can catch Palestinian dance artist Farah Saleh at Fruitmarket. Run as fast as you can to make Gesturing Refugees, an interactive dance piece which uses the bodies of refugee artists and audiences to explore how we remember, tell, and memorialise refugee narratives. Image: Amy Sinead Moran.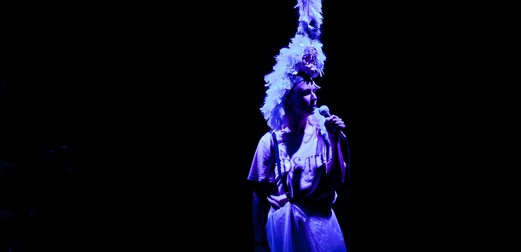 Scottish Mental Health Arts Festival
Various venues + online, 4-24 May
Taking place across Scotland and online, this year's Scottish Mental Health Arts Festival revolves around the theme of "gather", considering ways of coming together and building community. Don't miss Caroline Horton's All of Me, a heady and intimate account of wanting to live, at Tron Theatre. Image: Holly Revell.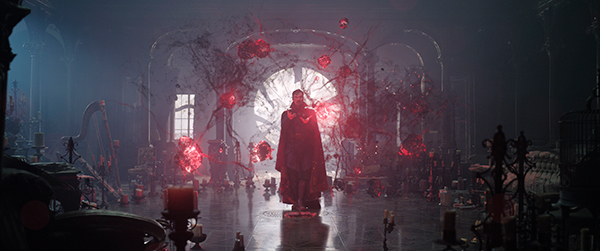 ADVERTISEMENT | Dr Strange at IMAX Theatre
Glasgow Science Centre, Glasgow, From 5 May
The IMAX Theatre at Glasgow Science Centre is back!

Experience Marvel Studios' Doctor Strange in the Multiverse of Madness on Scotland's largest cinema screen - in IMAX 3D - from 5 May.

Filmed for IMAX, only IMAX audiences will get up to 26% more picture, and be immersed in the multiverse from beginning to end. Come and Experience It In IMAX 3D at Glasgow Science Centre.

Book your tickets now!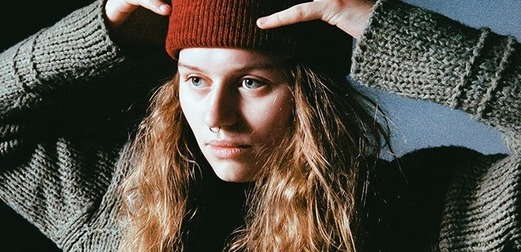 girl in red
SWG3, Glasgow, 30 Apr, 7pm
Norwegian indie pop sensation girl in red writes music that cuts to the quick of the hapless modern condition. With carelessly witty lyrics - "You stupid bitch, can't you see/The perfect one for you is me?" she sings plaintively, tongue firmly in cheek - and bubblegum melodies to balance it all out, this is indie pop for the proudly sadgirl generation. Image: Courtesy of artist/SWG3.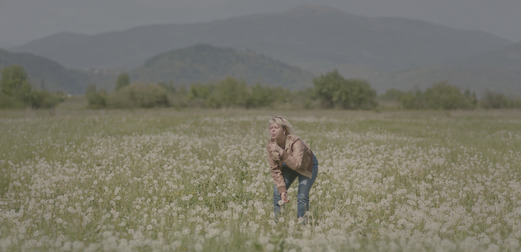 Ukrainian Cinema at Everyman
Everyman Cinema, Edinburgh. 3-4 May, 7:30pm
Head to Everyman Cinema (newly opened in the St James Quarter) this week to catch two special screenings of contemporary Ukrainian cinema, with all proceeds going directly to Ukrainian charities. First on the bill is My Thoughts Are Silent, a unique tragicomic road movie, followed the next day by moving coming-of-age film Stop-Zemlia.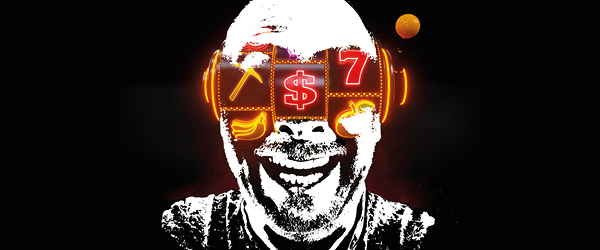 ADVERTISEMENT | Dundee Rep Ensemble presents THE BOOKIES
Dundee Rep, Dundee, 3-21 May
Michelle, Pat, John (staff) and Harry (punter) spend their days in a rundown Edinburgh Bookies. One day things take an unexpected turn and Pat wonders if it's odds-on he'll lose his job. Bad things happen to bad people they say; and as the tensions rise and accusations fly, the mystery deepens. Meanwhile, gambling addict Harry is convinced there is a ghost in the machine. Dark forces are at work here but will the truth finally be revealed?
The world premiere of this black comedy will have you in stitches wondering who will win and who will lose. It's a riveting new thriller where our four untrustworthy heroes are brought vividly to life by the acclaimed Dundee Rep Ensemble. Everyone keeps their cards close to their chest but things are not quite as they seem here in the Bookies so get ready for a night of secrets, lies and big surprises; in the end, it's all or nothing.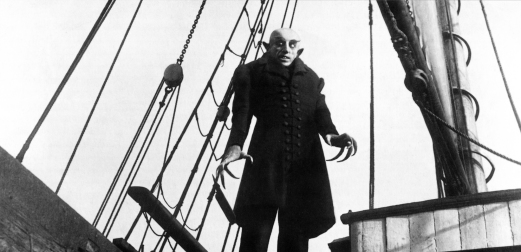 Dundead
DCA, Dundee. Until 1 May
The tenth edition of Dundee's annual horror fest returns with an appropriately terrifying roster of previews, premieres, and a special festival focus on the weird world of vampires. Book in for previews of the chilling found footage flick DASHCAM, the UK premiere of folk horror Upurga, or a 100th anniversary (!) screening of Nosferatu.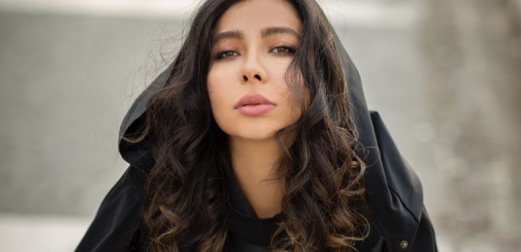 Animal Farm: Clara Cuvé + Quail + AISHA + FARNAZ
Sub Club, Glasgow, 29 Apr, 11pm
Animal Farm returns to Sub Club with a stellar line-up of techno and acid for seeing the night out. Leading the gang is Berlin-based DJ and producer Clara Cuvé spinning everything from jungle to hardcore, with support from Animal Farm residents Quail and AISHA and Tehran-born, Glasgow-based techno aficionado FARNAZ. Image: Courtesy of Animal Farm.
Beltane Fire Festival
Calton Hill, Edinburgh. 30 Apr, 7:30pm
If you've had enough of this winter-y springtime then you're in luck, Beltane Fire Festival is here to call for the birth of summer. A decades-long festival rooted in ancient Celtic traditions, Beltane celebrates the shifting of the seasons and the renewal of the year with fire and dance. Join the May Queen and Green Man as they wind their way up Calton Hill to ring in the warmer days. Image: Gyorgy Papp.