What's On Scotland 19-26 Nov: LeithLate's Pics n Mix & more
A mini festival hits Leith this weekend with Pics n Mix, while in Glasgow big-time musical Les Misérables comes to a theatre near you, and musician Eliza Shaddad headlines The Hug and Pint.
Festival vibes take over Leith this week with Pics n Mix, a three-day celebration of live music, cinema, theatre and conversation by the folks over at LeithLate, taking place at the Biscuit Factory 19-21 November. From low-key screenings to evening dance parties organised by the biggest and best names in the local DJ scene, there's a carefully curated event to suit every mood.
Highlights from the programme include a live set by Scottish singer-songwriter Kirsten Adamson, the daughter of Big Country frontman Stuart Adamson, a screening of the euphoric rave film Beats followed by the world premiere of Callum Easter's anarchic new music TV, and a 90s-inspired DJ set by legends Miss World.
Tickets are priced at a sliding scale, pay-what-you-can model. The full programme and tickets are available here, snap yours up quick!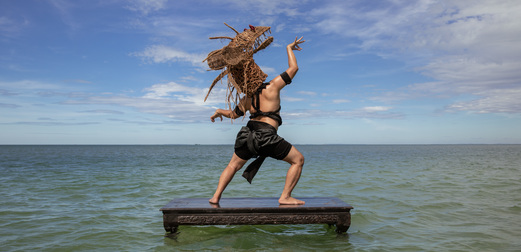 Khvay Samana: Calling for Rain
Tramway, Glasgow. 19 Nov - 6 Mar 2022
Drawing on ancestral mythologies, folklore and spiritualism from his native country of Cambodia, this exhibition by artist Khvay Samnang is designed for children and adults alike, combining poetry and ritual to create narratives of resistance around global and local environmental crises such as deforestation, pollution, and forced displacement. Image: courtesy of artist.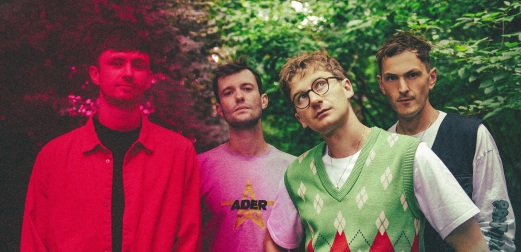 Glass Animals
Usher Hall, Edinburgh. 22 Nov, 7pm
This much delayed tour of Oxford-based band Glass Animals sees them take their acclaimed third album Dreamland all around the UK, including this Monday at Usher Hall. Pioneering a dark, surreal strain of pop, including their runaway success "Heatwaves", this is live music at its most moody, unique, and entrancing. Image: Meredith Truax.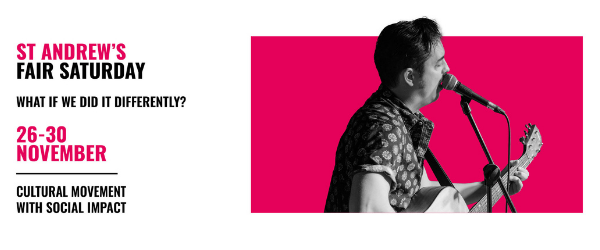 ADVERTISEMENT | St Andrew's Fair Saturday
Various venues. 26-30 Nov
St Andrew's Fair Saturday is back again this year with a hybrid programme of online and face-to-face events. From 26 to 30 November 2021, enjoy a special few days putting culture at the centre, supporting social causes, engaging with your community and celebrating St Andrew's Day! Discover the entire programme of events and organisations that make it possible at standrews.fairsaturday.org and create your own plan. You can't miss it! St Andrew's Day. Culture. Change.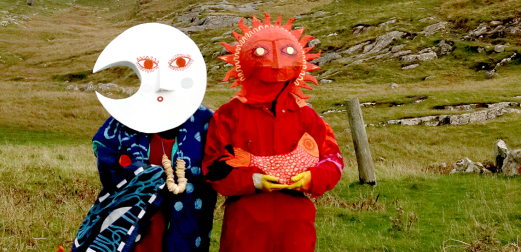 Zoe Gibson: Daily Dance
Generator Projects, Dundee. 20 Nov - 19 Dec
Local Dundee artist Zoe Gibson's first solo show, Daily Dance crafts a universe of imagination and colour, interweaving moments of intimate domesticity with a gorgeous, otherworldly aesthetic. Blending visual art with storytelling, Gibson's work is a striking mediation on the real and unreal. Image: courtesy of artist.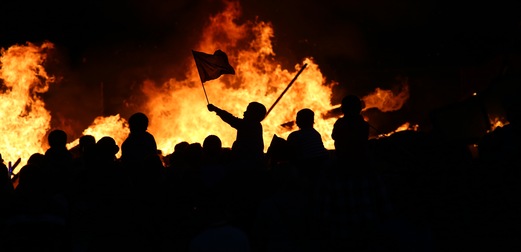 Revolution Days
Assembly Roxy, Edinburgh. 23-27 Nov, 7:30pm
This powerful one-woman play explores the liminality of identity through the eyes of an aid worker played by Star Wars alumna Raghad Chaar, whose experiences working around revolutions inform her own exploration of her Scottish-Arab identity. Image: courtesy of Assembly Roxy.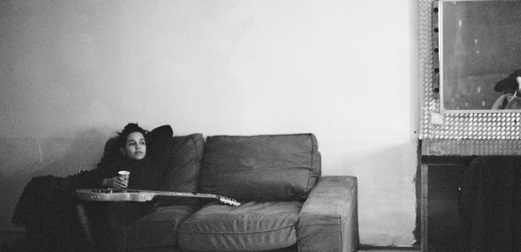 Eliza Shaddad
The Hug and Pint, Glasgow. 20 Nov, 7:30pm
Eliza Shaddad's long-awaited return to Glasgow coincides with the release of her latest remarkable album The Woman You Want. Blending dreamy folk with a deeply emotive grunge edge, Shaddad's music is intimate and introspective, perfect for the tiny stage of The Hug and Pint. Image: Flore Diamant.
Want a guide to the best of the Scottish cultural scene in your inbox every week? Sign up to our mailing list!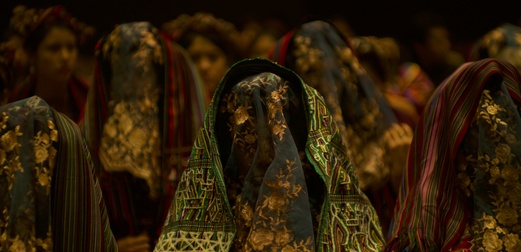 La Llorona + Q&A
Filmhouse, Edinburgh. 22 Nov, 5:55pm
This unforgettable work of political horror sees acclaimed Guatemalan director Jayro Bustamante reimagine the figure of the weeping woman as an avenger for the crimes committed against Indigenous people, followed by a director Q&A with The Skinny writer Xuanlin Tham.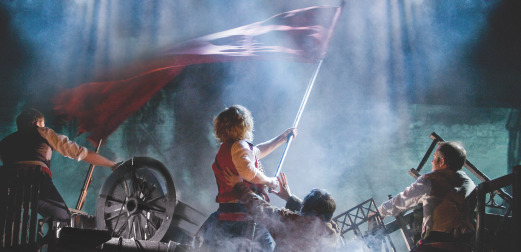 Les Misérables
Theatre Royal, Glasgow. 23 Nov-31 Dec
The revolution continues in this touring production of the UK's longest running musical. Based on the beloved and epically proportioned Victor Hugo novel, this exhilarating piece about the value of compassion and resistance against tyranny is ever more relevant. Image: Michael Le Poer Trench.