What's On Scotland 14-21 Mar: Glasgow Comedy Festival
This week's Zap events guide features Glasgow Comedy Festival, gigs from Tangerine Dream and Anderson .Paak, Glasgow Short Film Festival, Aye Write!, and the chance to win tickets to Cameo's All Night Cult Movie Experience
Get your very early pre-Fringe warm-up on over the next few weeks at the Glasgow International Comedy Festival, taking place in venues across the city from 14-31 March; comedy is for life, not just for the Fringe – or something like that.
If you can't be bothered, or just don't have time, to scroll through the insanely large programmme of events, then aren't you lucky because here we are with some of the highlights – that is what we're here for, after all. There's plenty of that all-important locally-sourced talent on this year's bill, from rising stars like Ashley Storrie and Christopher Macarthur-Boyd to Scottish comedy legends, including Elaine C Smith and Janey Godley. 
And returning with 2018 Fringe shows, Catherine Bohart brings her debut show Immaculate to a sweaty basement, as is comedy festival tradition; Harriet Kemsley (pictured) delves into her sexual history in Slutty Joan; Ed Gamble brings his 2018 sell-out Blizzard to The Stand; and Evelyn Mok tries to make you LOL, which is also, ironically and conveniently, the name of the show.
---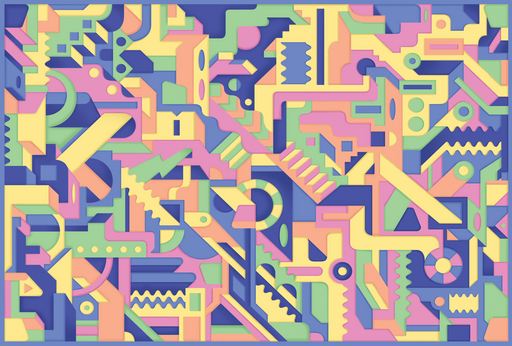 Want a guide to the best of the Scottish cultural scene in your inbox every week? Sign up to our mailing list! 
---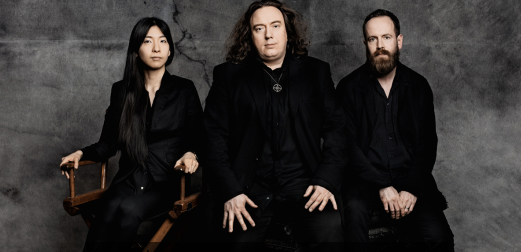 Tangerine Dream
BAaD, Glasgow. 15 Mar, 7pm
Electronic music pioneers Tangerine Dream play their first Scottish show in over a decade at the Barras Art & Design, after celebrating their 50th anniversary as a band in 2017. The German band celebrated the milestone by releasing a new, critically-acclaimed album, Quantum Gate, in the same year; their first since the death of the band's founder Edgar Froese in 2015. Image: Jim Rakete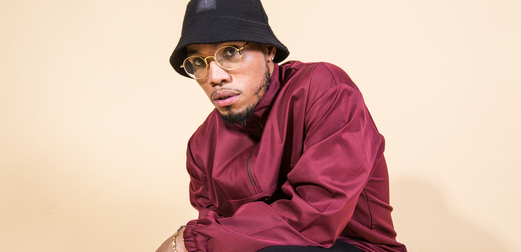 Anderson .Paak & The Free Nationals
O2 Academy, Glasgow. 18 Mar, 7pm
YES LAWD! Anderson .Paak is set to bring his smiley chops and slick drumming/rapping abilities to Glasgow on his Andy's Beach Club world tour, with his band The Free Nationals. Paak's latest album, Oxnard, saw guest features from the likes of Kendrick Lamar, Pusha T and J. Cole, but we wouldn't go expecting any of that lot to turn up; we can only hope.
---
ADVERTISEMENT | Senga Nengudi
The Fruitmarket Gallery, Edinburgh, 16 Mar-26 May
This weekend, an exhibition of the work of Senga Nengudi opens at The Fruitmarket Gallery. Nengudi has been a trailblazer in sculpture for fifty years and was a vital figure in the avant-garde scenes of Los Angeles and New York in the 1960s and 1970s. This exhibition asserts her position within a generation of artists who redefined the possibilities of sculpture and representations of race and gender, while drawing upon a tradition of abstraction.
---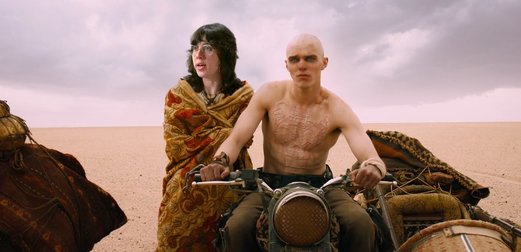 Glasgow Short Film Festival
Various venues, Glasgow. Until 17 Mar, times & prices vary
After last month's Glasgow Film Festival celebrated the traditional long-form feature, this month Glasgow Short Film Festival brings a celebration of exactly that. New York-based sibling duo Soda_Jerk bring the Scottish premiere of their short film TERROR NULLIUS to the 12th edition of the festival, while their Astro Black work will also be exhibited in an installation at the CCA.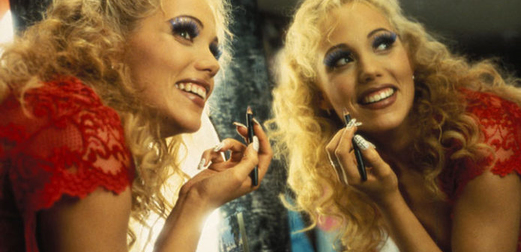 The All Night Cult Movie Experience
Cameo, Edinburgh. 16 Mar, 11pm
The nocturnal team behind All Night Horror Madness bring you an all night celebration of cult cinema, with screenings of Runaway Train, Showgirls (pictured), Robocop and Pieces, as well as classic trash film trailers, all on 35mm. We have a pair of tickets to give away to the event; to enter drop us a line with the name of your favourite trashy film on zap@theskinny.co.uk by 12 noon on Friday 15 March.
---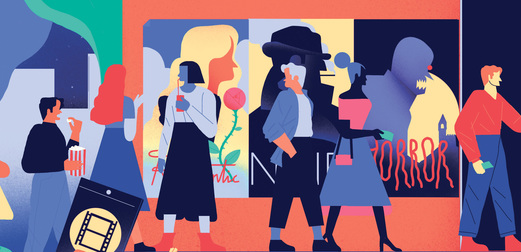 We're showcasing some of Scotland's best new short filmmakers in The CineSkinny on Tour this May – click here for more details, and to find out how you can get your short film on the big screen.
---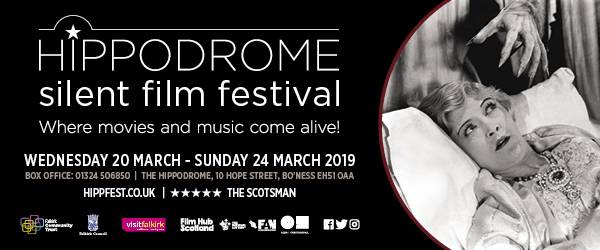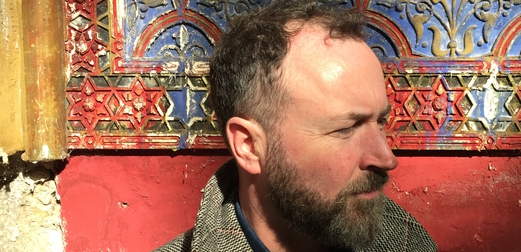 Aye Write!
Various venues, Glasgow. 14-31 Mar, times & prices vary
Glasgow's dedicated book festival, Aye Write! begins this week, with a programme of events running throughout the month of March, and there's plenty of sweet literary action to soak up. This week, you can catch Tracey Thorn discussing her memoir, Another Planet: A Teenager in Suburbia, while David Keenan (pictured) and Michael Hughes tackle The Troubles in fiction.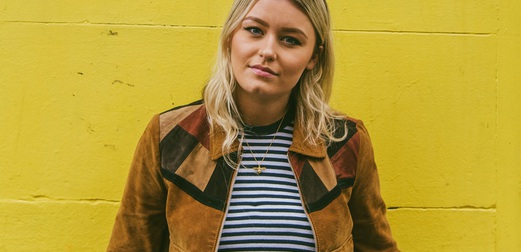 Queens of Noise
Mango, Glasgow. 16 & 17 Mar, 12pm
Queens of Noise is a two day music convention, featuring panel discussions and live music performances, with independent stalls curated by Wild & Kind. Across two days, panelists will discuss topics including Working in Music, Behind the Show and Behind the Release, with live performances from Home$lice, Best Girl Athlete (pictured), Chuchoter and more. Image: Gaelle Beri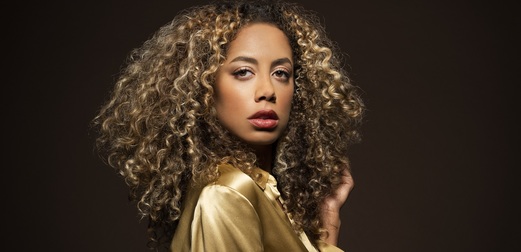 Jayda G
Sub Club, Glasgow. 15 Mar, 11pm
Ahead of the release of her debut album, Significant Changes, on Ninja Tune at the end of this month, Vancouver-born, Berlin-based DJ Jayda G returns to Subbie for Bigfoot's Tea Party, where she'll be playing all night long. Warm up your limbs and wear some loose clothing, because this is going to be a dance-filled sweat fest. Image: Farah Nosh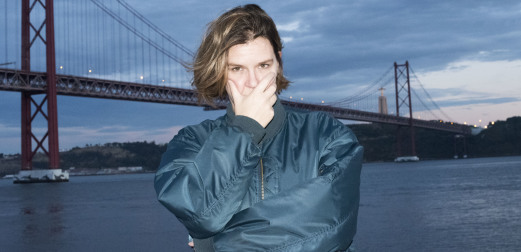 Loose Joints 3rd Birthday: Violet
The Berkeley Suite, Glasgow. 16 Mar, 11pm
Not many DJs can be credited with livening up an entire city's nightlife scene, but this kind of heightened praise can definitely be afforded to Violet. Since moving back to Lisbon in 2016, Inês Coutinho has seen huge success with her label Naive, the internet radio station Rádio Quântica she co-founded with her partner Marco Rodrigues, AKA Photonz, and her queer party, mina.
---
Read more news from across the Scottish cultural scene at theskinny.co.uk/news
Find out how you could win some lovely prizes at theskinny.co.uk/competitions
---