The Skinny Zap Events Guide: 7-13 February
Our highlights of the week ahead across Scotland, from our season at Filmhouse to nights with Josey Rebelle and Leon Vynehall (via drag brunch and a whole load of live music)
We at The Skinny love Filmhouse's House Guest initiative, the ongoing season where the Edinburgh cinema invite some of the most interesting artists working in Scotland to curate their own mini film programmes. Previous House Guests have included filmmaker Mark Cousins, author Irvine Welsh and the mighty Young Fathers.

The Skinny love House Guests so much, in fact, that we've programmed our own season. Our residency kicked off this week with Lizzie Borden's Born in Flames, her feminist mockumentary set in a future New York, and Martin Scorsese's underappreciated showbiz satire The King of Comedy. Don't worry if you've missed them because there are four brilliant films still to screen.

This week you've the rare opportunity to watch Juzo Itami's wild "ramen western" Tampopo (Mon 11 Feb); as well as being gut-bustingly funny, it's also a deeply ernest paean to the fastidious preparation and joyful eating of ramen, so of course it was chosen by our Food Editor, Peter Simpson. We'll be heading to find some Japanese food straight after the screening – you'll want to too.

Also coming up in the season: Vincent Price hamming it up no end in Theatre of Blood (18 Feb), Brian De Palma giving his feverish take on Hitchcock with Body Double (25 Feb) and music-filled action-comedy The Blues Brothers (28 Feb). See you there!
---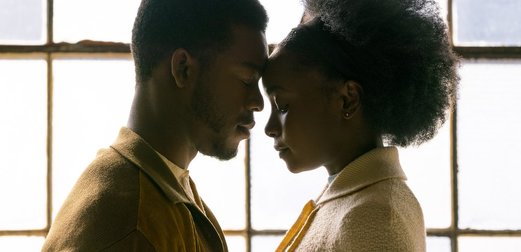 LUNCHTIME READING | Barry Jenkins on If Beale Street Could Talk
Barry Jenkins follows Moonlight with an adaptation of James Baldwin's heartbreaking If Beale Street Could Talk. As with his Oscar-winner, the results are bittersweet and beautiful.
---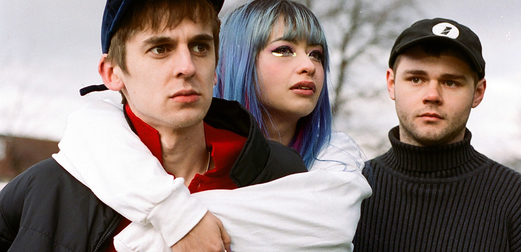 Kero Kero Bonito
SWG3, Glasgow. 9 Feb, 7pm
Bands meeting on internet forums is pretty much the new norm, and Kero Kero Bonito join the likes of Brockhampton and Superorganism in being one of those bands. Legend has it the band's two token male members, Gus Lobban and Jamie Bulled, sought out a Japanese singer on expat online forums and frontwoman Sarah Midori Perry was one of the first to respond. And the rest is history.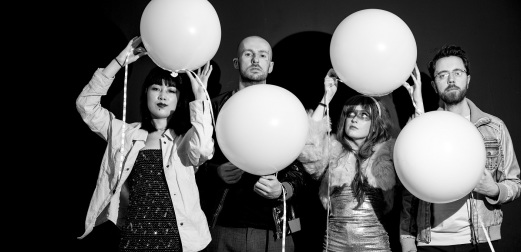 Question Session 2019
The Lighthouse / The Old Hairdressers, Glasgow. 8 Feb, times vary
Annual music conference Question Session returns. By day, there are a whole bunch of eye-catching seminars and workshops taking place at The Lighthouse with handy topics like "How to fund your music project"; by night, you'll find live music at The Old Hairdressers, with the likes of L-Space and Annie Booth on the bill. Full programme here.
---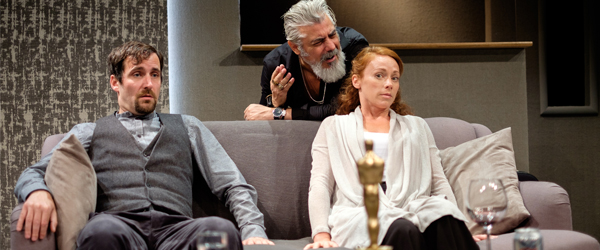 ADVERTISEMENT | Ulster American by David Ireland
Traverse Theatre, Edinburgh, Wed 20 Feb - Sat 2 Mar
Winner of the Carol Tambor Best of Edinburgh Award as well as a Scotsman Fringe First, the most talked-about show of the 2018 Edinburgh Fringe returns for a limited run ahead of an extensive international tour. Exploring abuses of power, the confusion of cultural identity and the silencing of the female voice, Ulster American is confrontational and brutally funny – not for the faint of heart, and not to be missed.
---
Royal Brunch
Paradise Palms, Edinburgh. 10 Feb, 12pm
If there are two things millennials love, it's brunch and drag, so why not combine the two? And, what's more, it's a vegan brunch. Royal Brunch is back at Paradise Palms this month, with their very first special, Lunar Dynasty Takeover. The show is open to all ages, with an under 12s brunch option even available, and food is provided by Palms' residents Lucky Pig.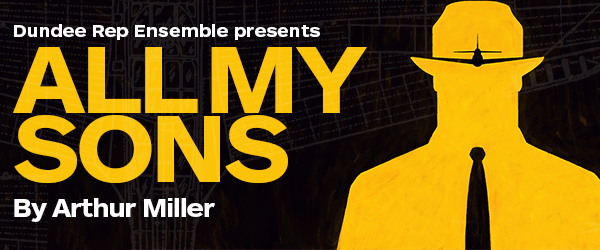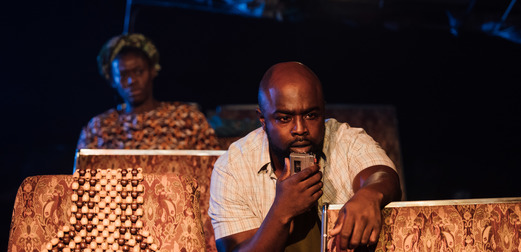 The Dark
Traverse Theatre, Edinburgh. 12-13 Feb, 8pm
Set in war torn Uganda in 1978, under the rule of Idi Amin, The Dark tells the story of a four-year-old boy and his mother attempting to flee the capital of Kampala. Nick Makoha's autobiographical play, presented by Fuel Theatre and Ovalhouse, is currently touring the UK. The play also heads to Glasgow's Tron (15-16 Feb).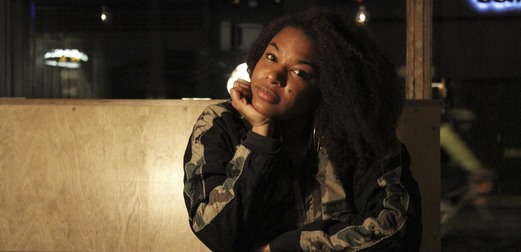 La Cheetah presents Mumdance & Josey Rebelle
La Cheetah Club, Glasgow. 8 Feb, 11pm
Josey Rebelle is pretty much radio royalty; her Sunday morning Rinse FM breakfast show is killer. With her DJing schedule as busy as it is, which included a residency at London club The Pickle Factory in 2018, it's a wonder she's been able to hold down the slot for over seven years. Playing alongside her in the La Cheetah basement is Mumdance, another radio regular with shows on both NTS and Rinse FM.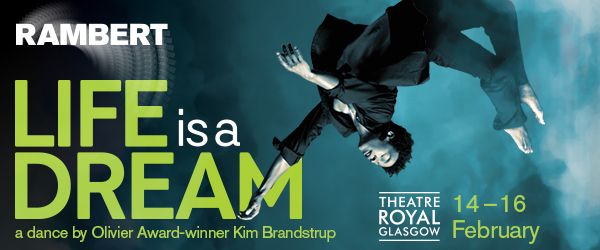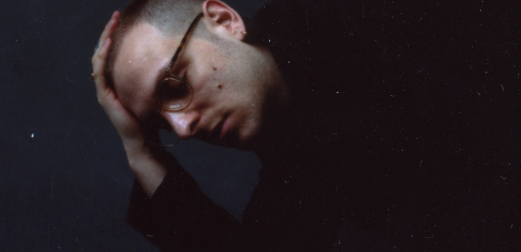 Heaters: Leon Vynehall
Sneaky Pete's, Edinburgh. 13 Feb, 11pm
Ever an eclectic selector, Leon Vynehall's contribution to independent record label !K7's DJ-Kicks series is expectedly intriguing. Featuring exclusive tracks from the likes of Peach and Pavilion, as well as various first time digital releases and new tracks from Vynehall himself, it's a strong addition to the series. Catch him in the flesh, playing all night long, at Sneaks tonight. Image: Phil Sharp
Out at the Cameo Presents: The Big Out Film Quiz
Cameo, Edinburgh. 7 Feb, 9pm
Do you know your Xavier Dolan from your Lisa Cholodenko? Your John Waters from your Kenneth Anger? Can you recite lines from But I'm a Cheerleader and Call Me By Your Name at the drop of a hat? Then you'll want to get yourself down to Out at the Cameo's LGBTQ+ themed film quiz. Entry is £1 per player and teams are a max of six people! Prizes include tickets to upcoming Out at the Cameo screenings.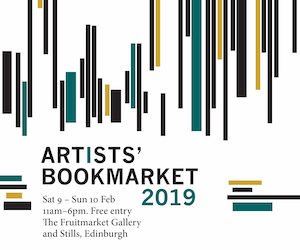 Competitions & Reader Offers

Party like Gatsby Win tickets to the spectacle in Edinburgh or Glasgow. Closes 17 Feb 

The Return of Mackay's Memoirs at The Queen's Hall Win tickets to the celebration of Martyn Bennett at the Edinburgh venue. Closes Mon 25 Feb

Tuk Tuk Win a £40 voucher for the Edinburgh or Glasgow branch. Closes 28 Feb
---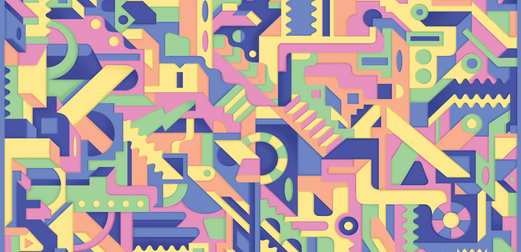 Want a guide to the best of the Scottish cultural scene in your inbox every week? Sign up for the Zap! 
---