Gigs in Glasgow and Edinburgh: 13-19 Nov
We Were Promised Jetpacks and Broken Records play Edinburgh, Florence and the Machine, Metric and The Japanese House play Glasgow and the 2018 Dundee Jazz Festival kicks off
Gigs in Edinburgh this week
Nubiyan Twist @ La Belle Angele, 14 Nov
UK purveyors of Afrobeat, Nubiyan Twist touch down at La Belle Angele tonight with their ten-piece live band to help you combat the misery of hump day. What's more, Samedia Shebeen DJs will be opening the night to get you fully in the mood for a mid-week dance.
Pip Blom @ Sneaky Pete's, Edinburgh, 15 Nov
Amsterdam's Pip Blom was one of the most talked about artists at this year's Eurosonic, the festival in The Netherlands that's essentially all about discovering the next big thing/'ones to watch'. With that in mind, we've been keeping an eye out for Blom and, fresh from releasing her latest EP Paycheck, at the start of October, are chuffed to tell you she's bringing her band and their incredibly infectious brand of grungy slacker-pop to Sneaky Pete's this month. Catch them tonight with support from Haze and Moonsoup.
Zed Penguin @ Henry's Cellar Bar, 15 Nov
Earlier in the year, Edinburgh's Zed Penguin released their expertly crafted and long-awaited debut album, A Ghost, A Beast. Tonight, catch it in the flesh as they play Henry's Cellar Bar. Support comes from The Leg and Little Love and the Friendly Vibes. Lovely stuff.
Broken Records @ Voodoo Rooms, 15 Nov
Following on from releasing their fourth studio album, What We Might Know, earlier in the year, Edinburgh's Broken Records are having one final hurrah before the year is out with a hometown show at West Register Street's Voodoo Rooms. Support comes from Folda and PAWS' Phillip Taylor.
City of Glass @ Leith Depot, 16 Nov
For one of the final City of Glass parties before he sods off to Canada (boooooo!), he's bringing Jimmy Floyd Hasselbaind to Leith Depot all the way from sunny Newcastle/Middlesbrough. Also playing tonight is Fife queercore outfit, Gay Panic Defence, "theatrically shambolic three-piece" Regretta Garbo and formerly from Leeds, but now Edinburgh-based Unwavering.
We Were Promised Jetpacks @ The Biscutit Factory, 17 Nov
In September, Edinburgh four-piece We Were Promised Jetpacks released their fourth album, and first on Big Scary Monsters, The More I Sleep the Less I Dream. Tonight, a year on almost to the day since they played two back-to-back shows airing new material at Sneaky Pete's, they're back in the capital for what is sure to be a pretty unique outing for Jetpacks' fans as they play The Biscuit Factory in Leith. Can't make tonight? They also play Saint Luke's, Glasgow, 15 Nov.
Lilac Melt @ Brig Below, 17 Nov
Recently formed Edinburgh indie dream-pop band Lilac Melt release their debut EP on 19 November via Infinite Hive Music. Tonight they play Leith Walk's Brig Below in celebration and you should go check 'em out. Support comes from State Cinema and Sean Findlay.
Adam Holmes and the Embers @ Cabaret Voltaire, 17 Nov
With his last two albums (Brighter Still and Midnight Milk) shortlisted for the Scottish Album of the Year Award, be sure to catch Adam Holmes and the Embers tonight at Cabaret Voltaire. And of course, if you can't make tonight then he also plays CCA, Glasgow, 15 Nov and Tolbooth, Stirling, 16 Nov.
Hit the Road @ The Mash House, 18 Nov
Hit the Road gives young bands the opportunity to, well, you guessed it, hit the road and learn about touring as a band. This month sees three up-and-comers, Spyyn, Ruvellas and The Plastic Youth all play shows together in each bands' respective hometowns. Catch them all tonight in Edinburgh at The Mash House; 16 Nov at The Hug & Pint in Glasgow and Church in Dundee on 15 Nov.
---
Scottish Event of the Week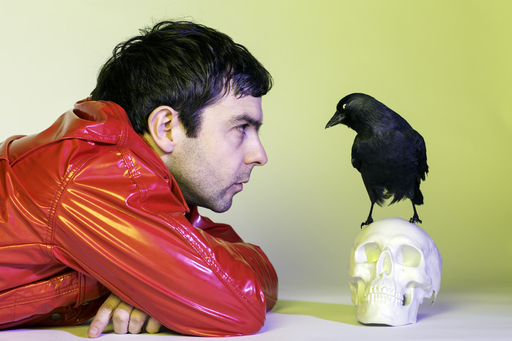 [Apostille by Harrison Reid]
Eastern Promise @ Platform, Easterhouse, Glasgow, 16-17 Nov
Whatever your interests, Eastern Promise has something to suit; the multi-arts festival returns for its eighth year with a selection of theatre, film screenings and live music across two days. Keyboard and accordian maestro Hailu Mergia, intergalactic mavericks Idris Ackamoor and the Pyramids, and electro-pop, synth wizard Apostille, whose latest album Choose Life came out earlier this year, are all set to play over the weekend. 

---
Gigs in Glasgow this week
Wand @ Stereo, 13 Nov
Following on from the release of their Perfume EP earlier this year, Californian psych band Wand, fronted by Cory Hanson, are out on the road this month and they stop by Stereo tonight.
Therapy? @ The Garage, 14 Nov
To celebrate the release of their fifteenth studio album, Cleave, Northern Irish alt-rock band Therapy? touch down at Glasgow's Garage tonight.
Gruff Rhys @ SWG3, 15 Nov
Following on from a run of shows at this year's Edinburgh Fringe Festival, Super Furries frontman Gruff Rhys is back in the central belt and ready to hit us with his charming wit, beautiful songs and softly spoken incantations. Support comes from Group Listening, the latest project from jazz pianist Paul Jones and Sweet Baboo's Steven Black.
Shakey Graves @ SWG3 TV Studio, 15 Nov 
Following on from the release of his fifth studio album, Can't Wake Up, earlier this year, Shakey Graves is bringing The Tour Tour Tour Tour Tour Tour Tour Tour Tour (yes, that's really what his current tour is called) to Glasgow for a night of sumptuous Americana at SWG3. Support tonight comes from Petal.
Otherworld @ The Old Hairdressers, 16 Nov
Head on down to The Old Hairdressers on Renfield Lane tonight for a night of abstract electronica and noise from Otherworld, Meteor Rodeo and Lucian Fletcher.
---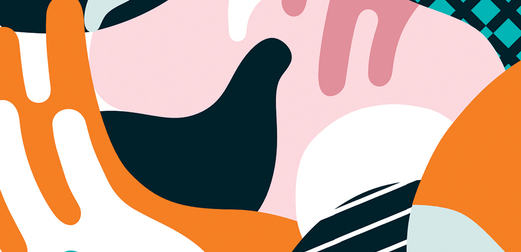 Want to receive the best of the Scottish cultural scene in your inbox every week? Sign up to our mailing list!
---
Florence and the Machine @ SSE Hydro, 17 Nov
Florence Welch and co need little introduction. Their latest album High As Hope was nominated for the 2018 Hyundai Mercury Prize and they play the SSE Hydro tonight.
Metric @ QMU, 18 Nov
Canadian rock band Metric, fronted by Emily Haines, play four UK dates this month to celebrate the release of their seventh studio album Art of Doubt. Catch them tonight at QMU with support from James Hersey.

The Japanese House @ Saint Luke's, 18 Nov
Amber Bain, aka The Japanese House has just released the latest single, Follow My Girl, from her upcoming Good at Falling album, due early spring 2019 via Dirty Hit. Catch her dreamy indie-pop tonight in the beautiful surrounds of Saint Luke's.
Basement @ The Garage, 18 Nov
Fresh from releasing their fourth studio album, Beside Myself, last month, Suffolk emo/alt-rock five-piece Basement play The Garage tonight. Support comes from American pop-punk band Joyce Manor, who are also celebrating the recent release of their fifth studio album, Million Dollars to Kill Me.

Jessica Moss @ Bloc+, 19 Nov
Best known for her involvement in Canadian post-rock band Thee Silver Mt. Zion, violinist and sound artist Jessica Moss released her sophomore solo album, Entanglement, last month. She plays tonight at Bloc+ with support from the ultra talented Kim Moore, aka WOLF.
Chorusgirl @ Broadcast, 19 Nov
Just days after the release of her sophomore album, Shimmer and Spin, be sure to catch Silvi Wersing's Chorusgirl tonight at Broadcast with support from Life Model.
Juanita Stein @ King Tut's, 19 Nov
We've caught the Howling Bells frontwoman at a couple of pretty high profile shows already this year, supporting the likes of Bryan Ferry and Biffy Clyro. Tonight she's headlining her own show at King Tut's in celebration of her second solo album Until the Lights Fade released back in August.

Leave the Central Belt
James Yorkston's Tae Sup wi' a Fifer @ Adam Smith Theatre, Kirkcaldy, 17 Nov
Get yourself out of the major cities and off to Kirkcaldy for the next installment of James Yorkston's Tae Sup wi' a Fifer. Tonight's shindig will see Idlewild frontman, and solo artist in his own right, Roddy Woomble head up the bill with support from Archie Fisher and Ora Cogan.
Dundee Jazz Festival @ Various Venues, Dundee, 14-18 Nov
This year's Dundee Jazz Festival line-up features a range of performers, from jazz icons like Otis Taylor to up-and-coming artists like Georgia Cecilé. There's also music from Afrobeat purveyors Nubiyan Twist, experimental jazz from Graham Costello's STRATA, doom-jazz from Glasgow trio AKU! and if you're up for a late one on Thursday then there's Samedia Shebeen's Tropical Club Night.