First breweries announced for Summer Beer Thing
Find out which breweries are lined up for Pilcrow's Summer Beer Thing in Sadler's Yard this June
The good folk at The Pilcrow get the sunny shenanigans underway with Pilcrow's Summer Beer Thing, a three-day celebration of the best beers that the North has to offer, which will also close Manchester Beer Week.
Newly confirmed breweries include Runaway, Marble, Track, Cloudwater and Blackjack, along with other Northern favourites such as Leeds-based Northern Monk and North Brewing Co., Huddersfield's Magic Rock, Newcastle's Almasty and Hull brewery Atom, Mad Hatter, Sore Feet, Buxton, Red Willow, Hawkshead, Thornbridge, Kernel, Wild Beer Co, Wylam, Torrside, Beavertown, Brew By Numbers, Anspach & Hobday, Elusive, Omnipollo and Pohjala, Beerbliotek, To Øl, Mikkeller, Ilkley, Dugges, Ridgeside, Dry & Bitter and Firestone Walker Barrel Works. 
With 70 beers pouring at any one session (and a total of 200 lined up for the festival's duration), the beers will be grouped together in style categories, with bars focused on pouring the best pale ales, IPAs, fruit, sour beers and more, with an emphasis on freshness and perfect summer pairings.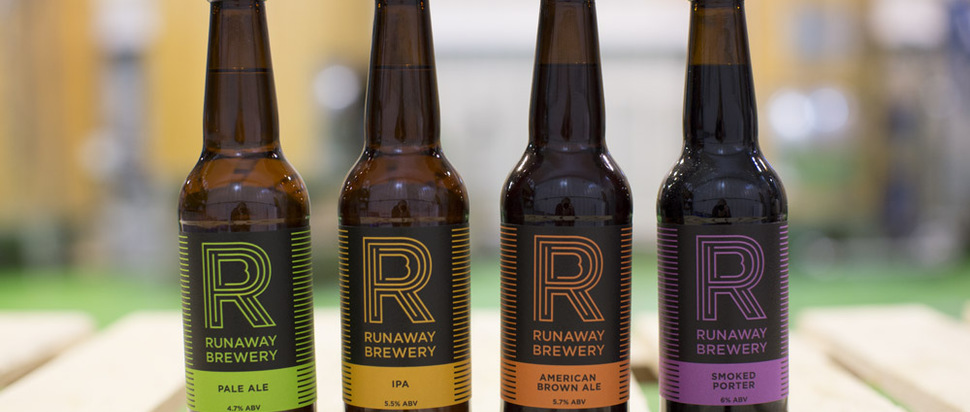 Street food, meanwhile, comes from Latin American favourites Yakumama, Neapolitan pizza slingers Wood, Fire & Smoke and the kitchen at The Pilcrow's sister bar, Common.
Set in Sadler's Yard at the heart of the NOMA neighbourhood near Victoria train station, The Pilcrow – the community pub from the minds behind Common, Port Street Beer House, Indy Man Beer Con and Cloudwater – will act as the main hub for the festival, which also promises DJs, informal talks and workshops throughtout the weekend, all yet to be announced.
Pilcrow's Summer Beer Thing
Sadler's Yard, Manchester
Fri 30 Jun-Sun 2 Jul
12-11pm
Buy tickets here