The Best Film Events in Scotland in November
The ten big screen movie happenings you should make time for this month, from the French Film Festival and some Billy Wilder seasons to Mark Cousins unmissable House Guest line-up at Filmhouse
1. Mark Cousins is Filmhouse's latest House Guest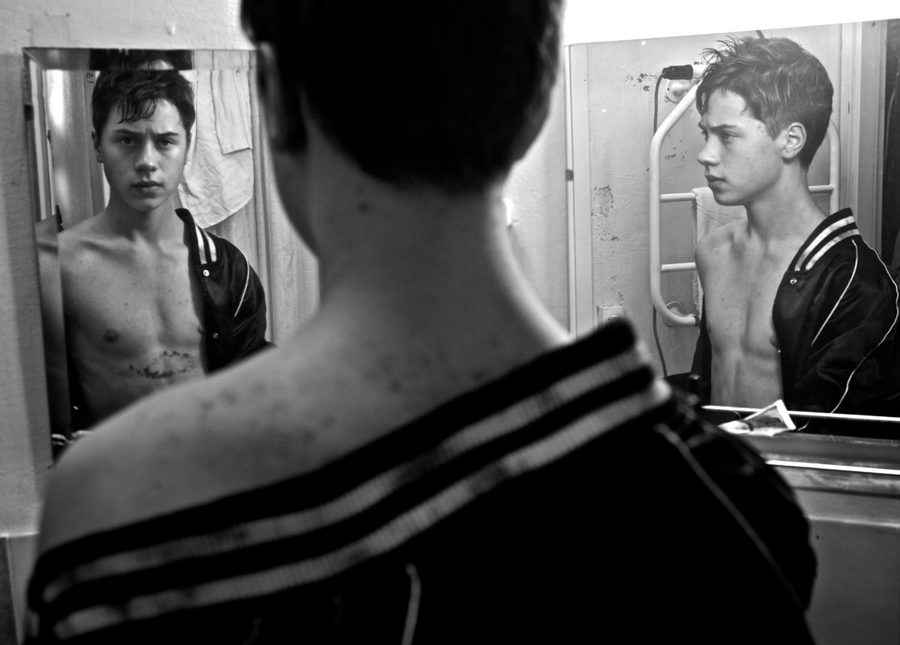 Concrete Night
Spend enough time at Filmhouse and you're sure to bump into filmmaker Mark Cousins. He'll be spending more time there this month as the cinema's latest House Guest, and the line-up he's assembled is a fascinating collection of films little-seen on these shores. Cousins describes the season as work that has "humbled or thrilled" him, and kicks off with 1990 Russian film Asthenic Syndrome (5 Nov) from director Kira Muratova, whom cousins describes as "like a mix of Fellini and Tarkovsky". Cousins will introduce the next film in the season, Larisa Shepitko's The Ascent (6 Nov), and later in the month there's Pirjo Hankasalo's Concrete Night (23 Nov), a dream-like black and white film from Finland that Cousins says reminds him of Coppola's Rumble Fish.
The most well-known of Cousins' picks is Shirley Jackson's The Connection (30 Nov), her jazz-scored saga about a group of drug-addicts waiting for a fix, while the season comes to a close with Bulgarian comedy The Tied Up Balloon (10 Dec), from Binka Zhelyazkova. "Why is Ninka Zhelyazkova's name not known to all movie lovers?" asks Cousins. "It makes me angry."
If there's one complaint about rep cinema in the UK, it's that all too often the same old favourite titles are wheeled out again and again. Cousins isn't playing that game, and we can't wait to dive into this unfamiliar but enticing selection of films.
5 Nov-10 Dec, Filmhouse – more tickets and info here
2. French Film Festival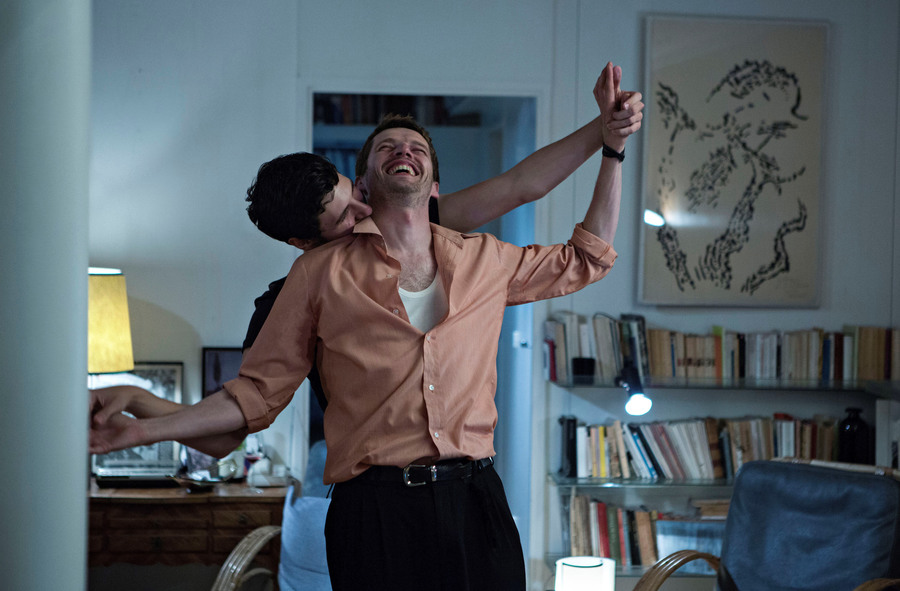 Sorry Angel
For a quarter of a century the French Film Festival has been bringing movies from across the channel to sate the appetites of French film fans on these shores. This 26th edition kicks off with Sink or Swim, a mid-life crisis comedy about a bunch of 40-something men who take up synchronized swimming. Among the other new films screening are Jean Luc-Godard's mosaic-piece The Image Book; Sorry Angel, Vincent Lacoste's tender portrait of a gay romance in 1990s Paris; and family drama Our Struggles, starring Romain Duris and Laetitia Dosch. The classics screening, meanwhile, include Jean Renoir's The Grand Illusion, Henri-Georges Clouzot's The Truth and Cyrano de Bergerac, starring Gerard Depardieu. Read The Skinny's picks of the French Film Festival here.
7 Nov-16 Dec, Various venues – more info and tickets here
3. Billy Wilder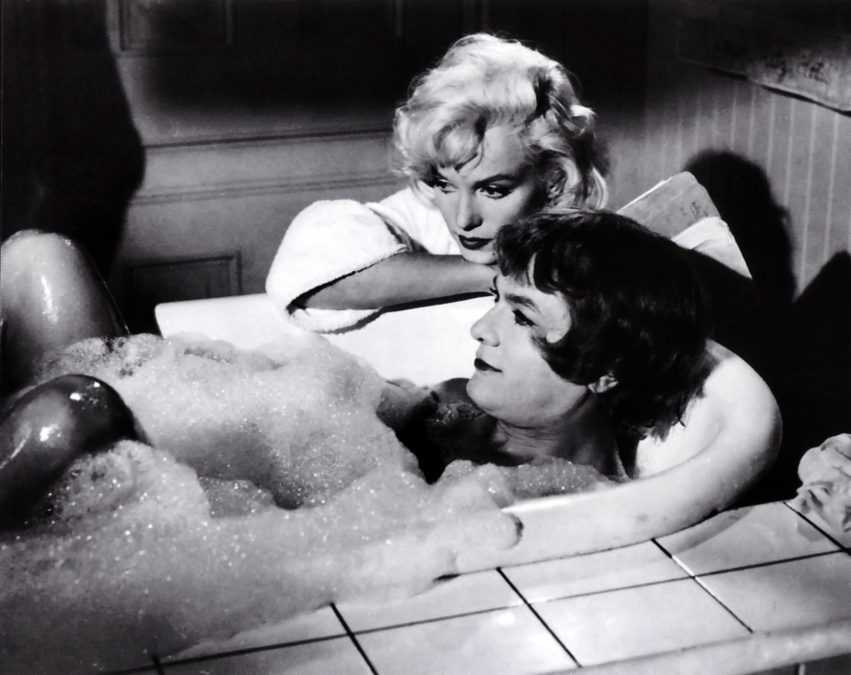 Some Like it Hot
With peerless comedy Some Like it Hot back in cinemas on a mint fresh digital print, GFT take the opportunity to crown its director, Billy Wilder, their latest CineMaster. GFT's five film Wilder lineup includes Some Like it Hot alongside three other masterworks: landmark noir Double Indemnity, melancholic romance The Apartment and Wilder's searing look at the dark underbelly of tinsel town, Sunset Boulevard. As well as these beloved titles, there's also the chance to see the fascinating The Private Life of Sherlock Holmes, which was taken away from Wilder by the studio but still brims over with magic.
You'll find even more Wilder films playing at Filmhouse in November, including Ace in the Hole, Sabrina, The Lost Weekend and Irma La Douce, which reunites Shirley MacLaine and Jack Lemmon, Wilder's stars from The Apartment.
11 Nov-10 Dec, GFT – tickets here; 2 Nov-5 Dec, Filmhouse – tickets here
4. Fokus – Films from Germany
The highlight of this year's Fokus festival is its quartet of films by Margarethe von Trotta, who Fokus describe as "one of the most gifted – but often overlooked – directors of the New German Cinema". This mini-retrospective includes The Lost Honour of Katharina Blum, The Second Awakening of Christa Klages, Rosa Luxemburg and The German Sisters. Of the contemporary titles, there's workplace drama In the Aisles, feminist film Freedom and documentary Berlin Excelsior, among others.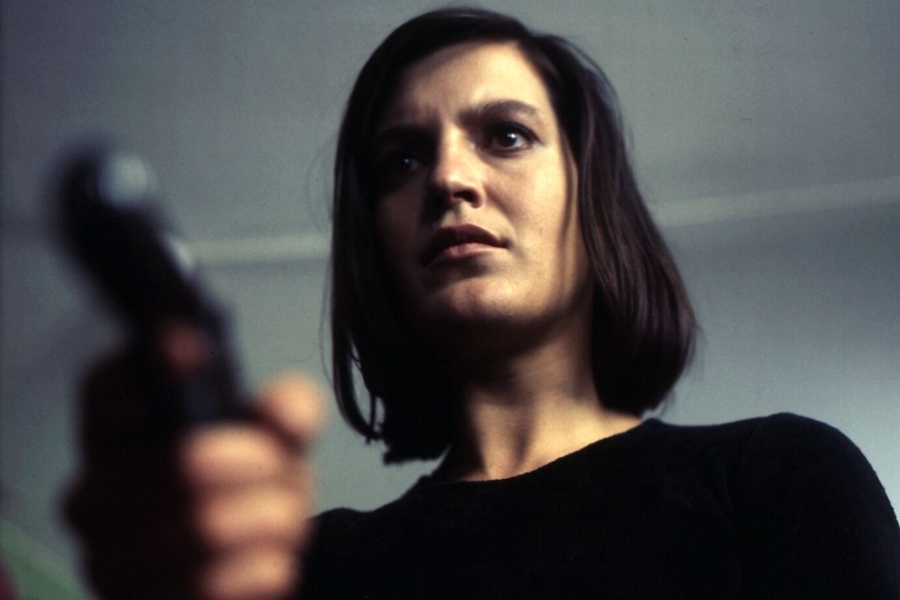 The Lost Honour of Katharina Blum
22-28 Nov, Filmhouse, Edinburgh – more info and tickets here
5. All Night Horror Madness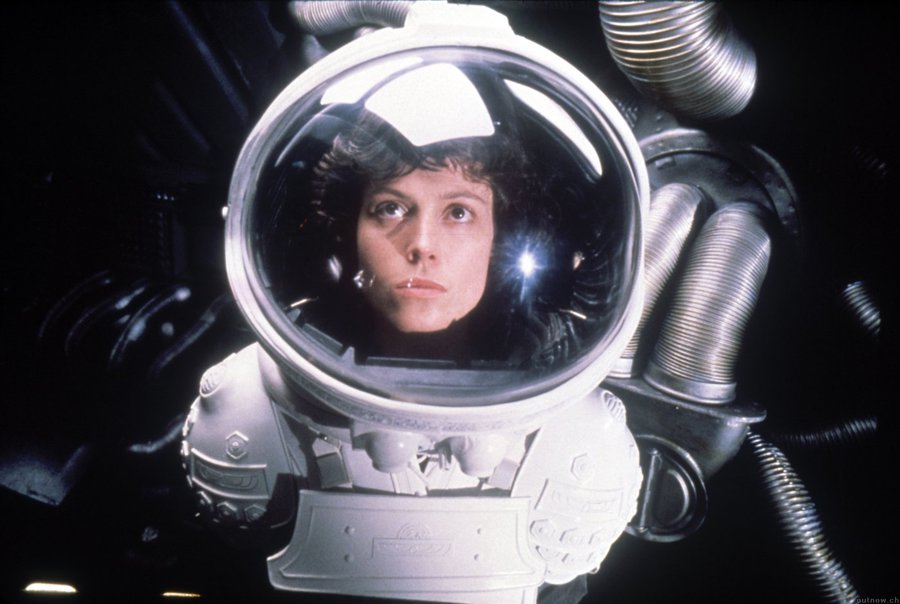 Alien
A jewel in Scotland's rep and horror film cinema calendar, All Night Horror Madness returns with another unmissable five-film horror marathon. Kicking off with little-seen Santa scuzzfest Christmas Evil, the night includes classic horror-comedy Re-Animation, The Evil Within and the Director's Cut of Alien – the latter on 35mm. There's also the traditional surprise film too.
10 Nov, Cameo, Edinburgh – more info and tickets here
6. Scottish Animation: Stories Brought to Life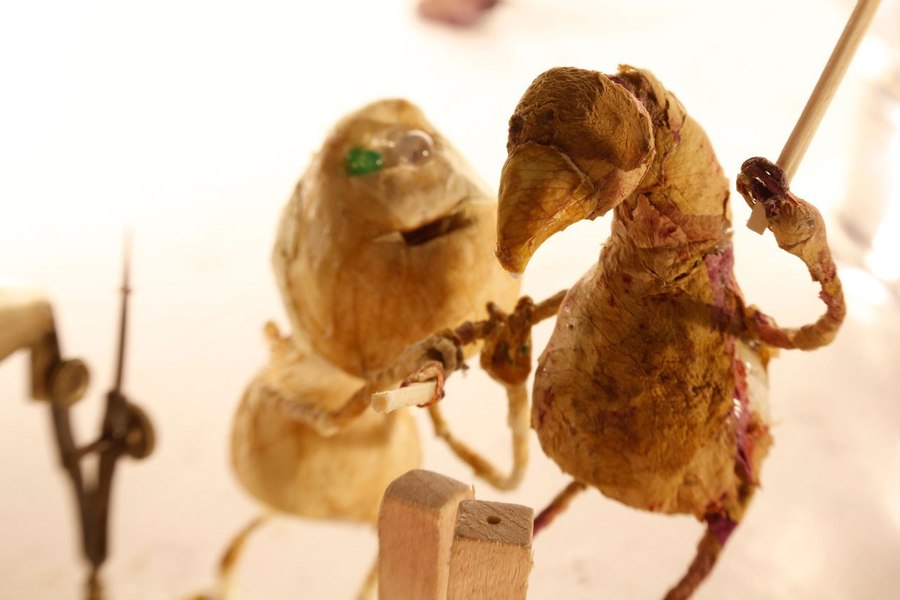 Ainslie Henderson's Stems
If you keep an eye on Scotland's vibrant short film scene, you'll know we have many exciting and innovative young animators in this country. Ross Hogg is one of them, and he's put together a line-up of films for GFT showing that Scottish animation has long been great. Stretching back four decades, Hogg's programme, named Stories Brought to Life, will include work by the likes of Donald Holwill, Neil Jack, Lizzy Hobbs and BAFTA winners Ainslie Henderson and Will Anderson. "The selection demonstrates a broad range of animation techniques, with several works exploring self-reflexivity in their approach to storytelling," says Hogg. Some of the animators will be in attendance for a Q&A after the film.
27 Nov, GFT – more info and tickets here
7. Super November Q&A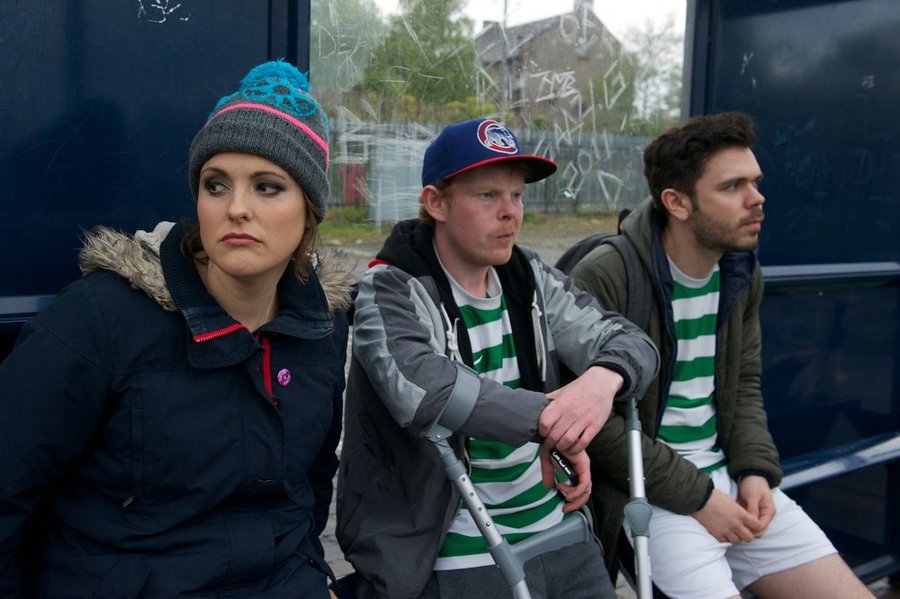 This November is set to get a bit more super as Josie Long takes her debut feature film Super November on the road, with a tour that includes Glasgow Film Theatre, Edinburgh's Filmhouse and the DCA in Dundee, among others. Written and starring Long, Super November sees the stand-up once again team up with Scottish director Douglas King, and the result is a curious film of two halves, beginning as a dreamy romantic comedy and ending as a dark Orwellian nightmare, in which Britain has become a paranoid state run by a sadistic fascist government. Long and Douglas will take part in Q&As after the screenings. For a full list of the tour dates, head here.
26 Nov, GFT; 27 Nov, Filmhouse; 29 Nov, Dundee Contemporary Arts – more info here 
8. Outlaw King Q&A
The biggest film ever shot entirely in Scotland (ignoring a wee spill over into Berwick-upon-Tweed), Outlaw King is a must-see. The film will be landing on Netflix on 9 November, but we'd urge you to try and catch this Robert the Bruce epic on the big screen during its small theatrical window. Even more enticing, there are a few chances to hear from the film's director, David Mackenzie, who'll be around for Q&As after screenings in Scotland this month. On 11 November he'll be at GFT and 15 November at Filmhouse, with producer Gillian Berrie joining Mackenzie at the latter screening.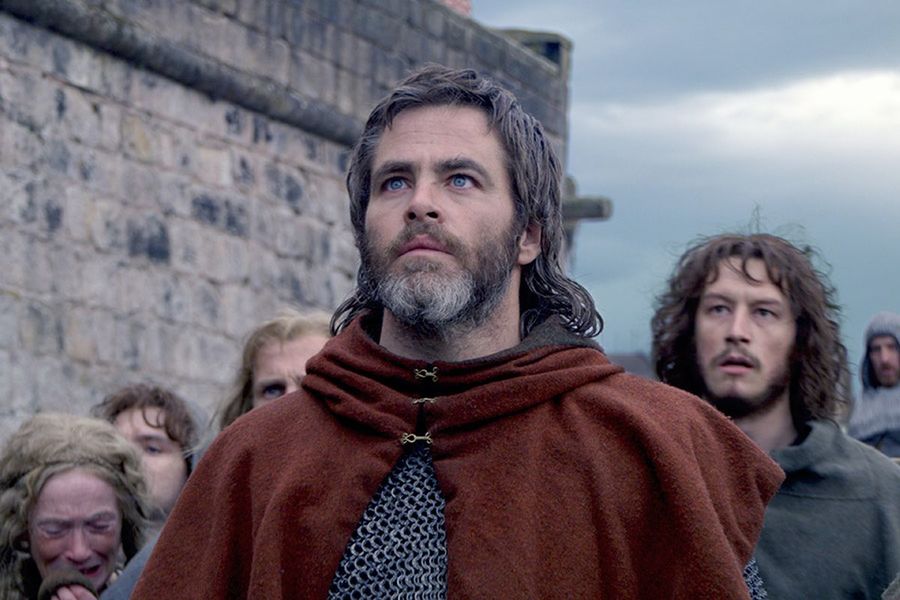 11 Nov, GFT – tickets here; 15 Nov, Filmhouse – tickets here
9. The Last of the Mohicans with live score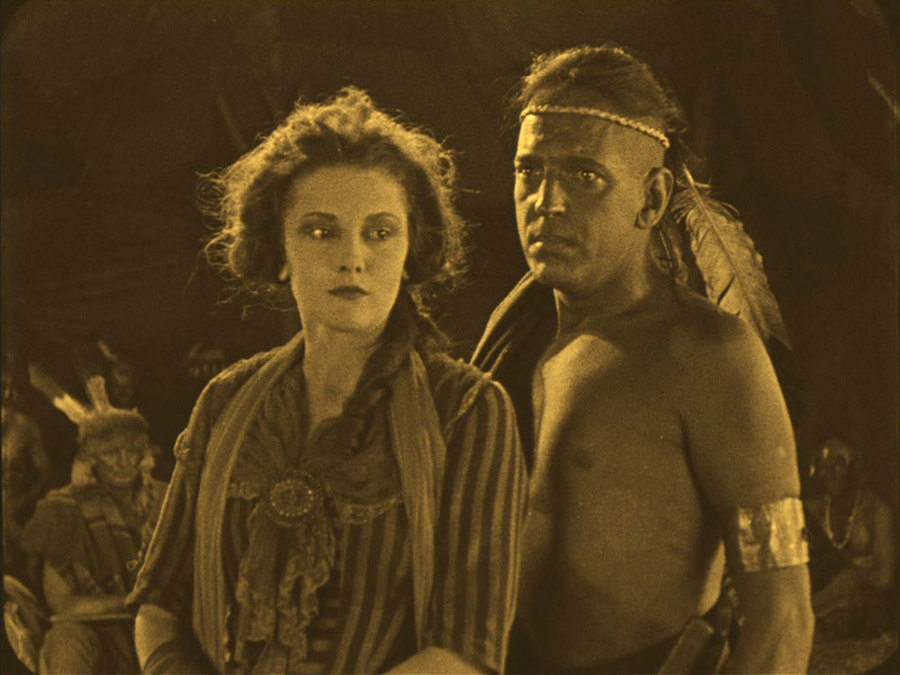 Not Michael Mann's Daniel Day-Lewis-starring take on James Fenimore Cooper's classic novel, but the rousing 1920 version. This thrill-packed adventure follows two British sisters who are caught up in a war for colonial control of North America, and find protection under the care of the dwindling Mohican tribe. Screening with a new score played live by multi-instrumentalist David Allison.
11 Nov, Filmhouse – more info and tickets here
10. Uncanny Valley presents The Faculty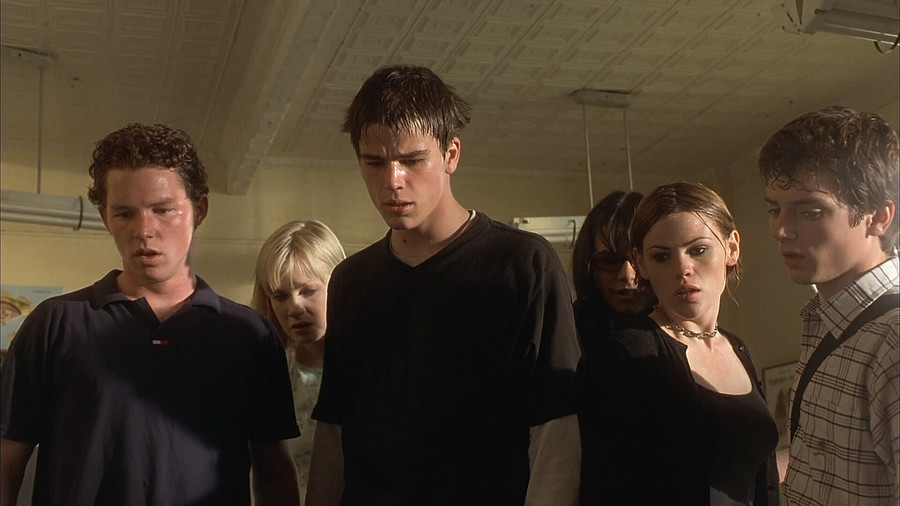 Along with Scream, this is one of the great high-school horror movies. Both films are from the pen of Kevin Williamson, and trade in the same ironic banter and love of the horror movies they're cribbing from. In the case of The Faculty – which concerns a school that's been overtaken by water-guzzling pod people, and the group of smart-mouthed misfits that try to stop them – the chief homage is Invasion of the Body Snatchers with a bit of The Thing thrown in.
16 Nov, Filmhouse – more info and tickets here