Glasgow Film Festival 2020: Programme revealed
The GFF 2020 programme features new films from Anthony Baxter, Mark Cousins and Hirokazu Kore-eda
Glasgow Film Festival is back with a thump. The programme for the festival's 16th outing is an impressively dense affair, pulling in everything from arthouse fare and cutting-edge documentary to crowd-pleasing coming-of-age tales and terrifying visions of the future. 
The 2020 festival, which runs from 26 February to 8 March, will play host to 380 screenings, talks and events. Here's just a taste of what's in store next month.
World, UK and Scottish Premieres
GFF hosts the world premiere of Flint, the new documentary from You've Been Trumped director Anthony Baxter. The film charts the Michigan city's disastrous decision to switch its water supply to the Flint River, and the denial, evasion and hypocrisy faced by its residents as they seek justice.
The Festival also presents the opportunity to catch new films by a pair of arthouse greats – Roy Andersson's award-winning comedy About Endlessness, and Hirokazu Kore-eda's first  film outside Japan, The Truth. The latter of the two films, which stars Juliette Binoche, Catherine Deneuve and Ethan Hawke, looks set to be a must-see.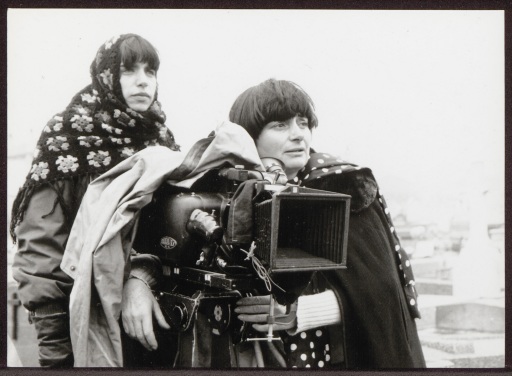 Another surefire highlight is the new project from Mark Cousins. Women Make Film is a groundbreaking 14-hour documentary, charting womens' contribution to the world of cinema over five parts, with narration from Tilda Swinton and Jane Fonda.
Our Ladies, Michael Caton-Jones' pleasingly rambunctious take on Alan Warner's novel about the misadventures of six catholic school girls let loose in Edinburgh, makes its Scottish debut at GFF. It's joined by Simon Bird's directorial debut Days of the Bagnold Summer, and Run, Scott Graham's take on small-town Scottish life through the eyes of a former boy racer.
GFF also offers a first chance to see Jesse Eisenberg and Imogen Poots as a pair of first-time buyers who get more than they bargained for in Vivarium (it's described as a "twisted fable", so we assume this won't be a case of 'a bit of damp that wasn't on the Home Report'). Elsewhere, the fantastic Peter Mackie Burns also brings his new film to GFF – Rialto follows a middle-aged father in his relationship with a young male sex worker – and Jemaine Clement stars in Patrick, the first feature film from Peaky Blinders director Tim Mielants. There's also a UK premiere for The True History of the Kelly Gang, starring Russell Crowe and 1917 star George MacKay.
This year's Glasgow Film Festival kicks off on 26 February with Proxima. The new film from award-winning French writer-director Alice Winocour (Augustine, Disorder) stars the brilliant Eva Green, said to give one of her most nuanced and heartfelt performances playing a woman torn between her professional ambitions and the demands of motherhood. Green is astronaut Sarah Loreau, who we find getting mentally and physically prepared for a one-year mission aboard the International Space Station.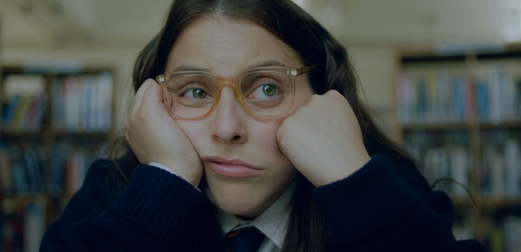 The festival finishes up with How to Build a Girl, the big-screen adaptation of Caitlin Moran's autobiographical bestseller. The film stars Beanie Feldstein, and follows her character as she ventures into life at a cool music magazine in London which bears a striking resemblance to the NME.
Neo-Glasgow, Dystopian Sci-fi and Icelandic Cinema
Glasgow Film Festival's love of a big one-off event remains unabated, and this year the festival takes over the Argyle Street Arches to transform them into Neo-Glasgow. Expect experiential and augmented antics at screenings of WALL-E, Train to Busan, Total Recall and Tank Girl. Click here for more details on that weekend of screenings.
On a similar tangenet, the GFF's free retrospective looks at cinema's love of dystopian visions of the near-future. Films set to screen include Logan's Run, Soylent Green (spoiler: it's made of people!), Andrei Tarkovsky's Stalker, Terry Gilliam's Brazil, Kathryn Bigelow's Strange Days, and little-seen nuclear sci-fi The Day the Earth Caught Fire by Val Guest.
This year's GFF Country Focus strand will take a look at the cinema of Iceland, with screenings of The County (the new film from Rams director Grímur Hákonarson), classic Icelandic drama 101 Reykjavík, and Screaming Masterpiece, a celebration of Björk and the country's rich music scene. That screening will also be paired with a Björk club night.
---
Tickets go on sale from 12 noon on Thu 30 Jan to GFF members and GFT CineCard holders, and on general sale from 12 noon on Mon 3 Feb
glasgowfilm.org/glasgow-film-festival
An earlier version of this article stated that The Truth is Hirokazu Kore-eda's first English-language film; it is Kore-eda's first film made outside of Japan.