Quarantine Culture: Your At-Home Film Festival
It's just like a normal film festival, but you don't have to wear trousers – bunker down with our curated list of films to stream at home
Welcome to quarantine culture! And get used to it. Our cinemas are closed, our festivals are postponed and our monthly film clubs have now been outlawed in an attempt to quash the spread of COVID-19. With your movie palaces on lockdown, you film fans out there have probably turned to streaming to get your movie fix, but with huge catalogues filled mostly with bad Adam Sandler movies (and the occasional good ones, i.e. Uncut Gems), you'll probably spend most of your time in quarantine trying to decide what to watch. What you really need in this moment of endless choice is a bit of curation and some order applied to the bounty of cinema at your fingertips. Something a bit like a film festival. 
And that's exactly what we've attempted to come up with here: a programme of film and television available to stream that's been put into a manageable order and categorised by themes. Maybe you're looking for something homoeopathic in this time of crisis? The movies and shows in our How to Survive this Plague strand should give you plenty of inspiration for how to cope when your daily routine is fundamentally interrupted.
Maybe your love life has been put on hold due to social distancing? Our strand Love in ta time of Corona will let you vicariously experience these feelings, both the rough and the smooth, until kissing new friends on the lips is once again in vogue. Or maybe you just want a balm to forget what's going on outside? Then the films of our retrospective subject – Hayao Miyazaki – are perfect for escaping into imaginative new worlds.
Love in a Time of Corona
Separated from your bae through this time of crisis? These tales of love – both bitter and sweet – should keep you going till you're reunited.

Atlantics [Netflix]
Atlantics (2019)
A Dakar woman's lover becomes lost at sea, but their relationship continues in a supernatural form. Watch on Netflix
Call Me by Your Name (2017)
Set in northern Italy in the early 80s, this rapturous tale of summer love sees a precarious teen fall for an older PhD student. Get set to fall for Timothée Chalamet all over again. Watch on Netflix
The Green Fog (2017)
More like obsession than love here, as Canadian avant-garde genius Guy Maddin remakes Hitchcock's San Francisco-set Vertigo using clips from other films shot in the city. Watch on Vimeo
I Lost My Body (2019)
A spellbinding animation that tells dual stories. In one, a severed hand tries to reunite with its owner. In the other, the owner, an introverted Parisian carpenter, falls in love with a librarian. Watch on Netflix
I Am Not Okay with This (2020)
There's plenty that's familiar about this teen coming-of-age series – it cribs from everything from Carrie to The Breakfast Club – but its mix of romance, paranoia and alienation make it perfect COVID-19 quarantine viewing. Watch on Netflix
Appropriate Behaviour (2014)
Triple threat Desiree Akhavan (Appropriate Behaviour's star, writer and director) plays a young bisexual Persian woman looking back on her recent break-up from her girlfriend. Watch on Amazon Prime or BFI Player
How to Survive this Plague
If movies and TV shows have taught us anything, it's how to overcome adversity, whether that's being trapped in a confined space or fighting huge celestial beings.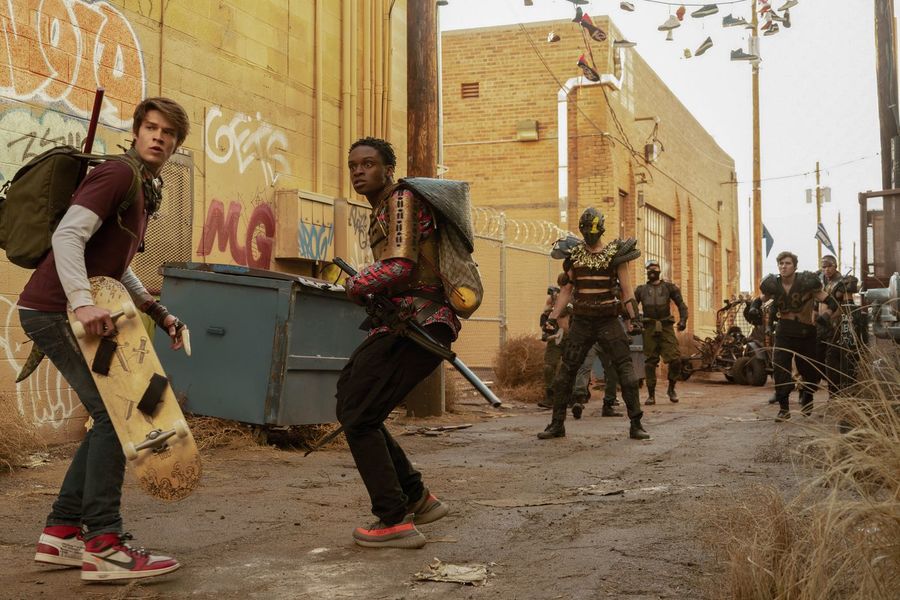 Daybreak [Netflix]
Daybreak (2019)
Totally winning and visually inventive dystopian series that imagines a world ravaged by a disease that kills off the adult population, leaving kids to fend for themselves. Watch on Netflix
Room (2015)
Lenny Abrahamson's drama is a film of two halves. The first is about surviving being trapped in a confined space against your will; the second is about the struggle to adjust when you escape that space. Watch on Amazon Prime
The Kings of Summer (2013)
Maybe the best idea is to get away from it all? This fresh and witty coming-of-age film about three teenage pals who try to start a new life in the woods has buckets of charm. Watch on Amazon Prime
Neon Genesis Evangelion (1995)
OK, COVID-19 is depressing, but at least you don't have to fight it off singlehandedly while inside a fleshy robot. The existential angst of this masterful anime should put everything in perspective. Watch on Netflix
Paris, Texas (1984)
How are you going to adjust to normal life after days, weeks, maybe even months of social isolation? Take a leaf out of Harry Dean Stanton's Travis Henderson after his epic walk through the desert: become a better person. Watch on BFI Player
Bacurau (2019)
Feeling under siege from a mysterious threat? You'll probably identify with the protagonists of this neo-western from Brazil. Let's hope things don't get quite as extreme out there as it does in this movie. Watch on MUBI
Sometimes You Just Have to Laugh
Another way to approach the COVID-19 crisis, of course, is to sit back and laugh. These comedies are the perfect balm to the hellscape that is your Twitter timeline.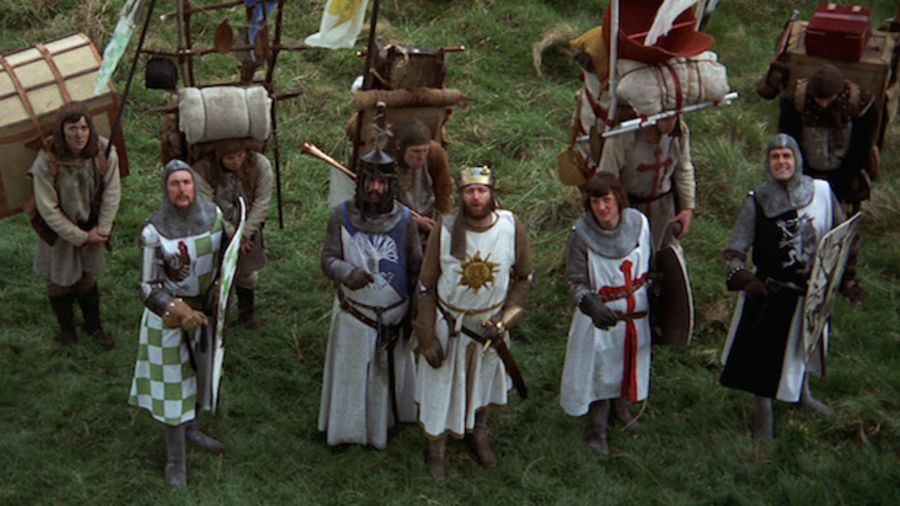 Monty Python and the Holy Grail  [Netflix]
Schitt's Creek (2015)
Living in close quarters with your family, with little in the way of the arts happening in your area? Then you're in the same boat as the Rose clan, a family of obnoxious New York snobs forced to live in a motel in the hick town of the title. Watch on Netflix
Unbreakable Kimmy Schmidt (2015)
The story of a young woman who spent years of her life cooped up in an underground bunker, Kimmy's journey to find herself post-isolation should help you prepare for emerging from quarantine. Watch on Netflix
Monty Python and the Holy Grail (1975)
If you rate your comedies on gags per minute, you'll find few funnier than this Monty Python classic. Watch on Netflix
Spy (2015)
Melissa McCarthy plus director Paul Feig is usually a good combo (Bridesmaids, The Heat). Spy, in which McCarthy plays a CIA desk jockey who finds herself in the front lines of espionage, is their best collaboration yet. Watch on Netfix
Downsizing (2017)
This COVID-19 crisis is the perfect opportunity to catch up on one of the finest, most misunderstood comedies in recent years. It's a deeply imaginative film about class and capitalism, wrapped up in the goofy high-concept sci-fi premise of Matt Damon shrinking to the size of a thumb. Watch on Netflix
Hot Rod (2007)
If you really want to turn your brain off during this COVID-19 crisis, there are few better ways to do so than with the sheer stupidity of Hot Rod, Andy Samberg's unfairly-maligned-on-release amateur stuntman comedy. Ian McShane steals every scene as Samberg's character's dirtbag father. Watch on Netflix
It's Scary Out There
The news is scaring the bejesus out of you. Take your mind off it by scaring the bejesus out of yourself with these movies.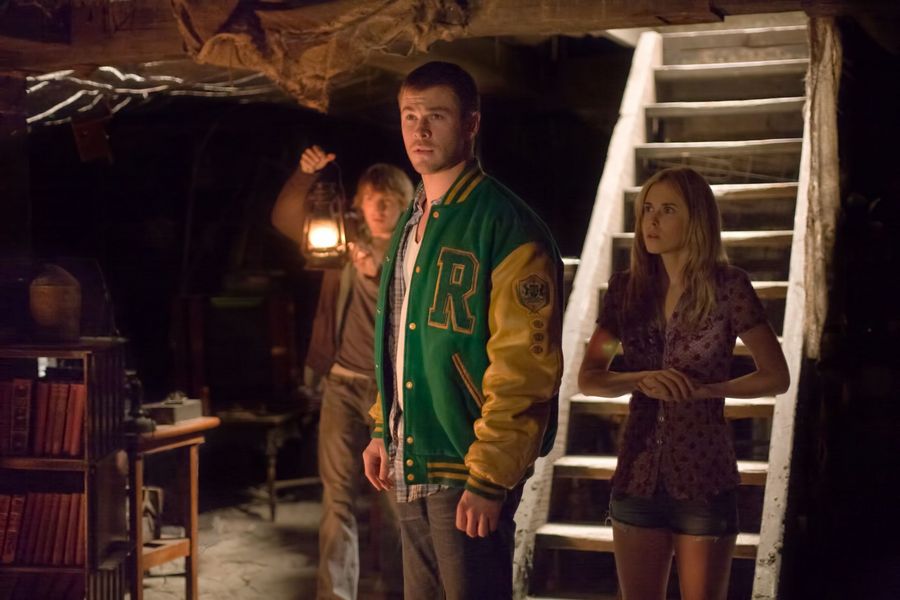 The Cabin in the Woods [Netflix]
Annihilation (2018)
Fancy a classy sci-fi about a dangerous zone that keeps on growing and threatens to envelop humanity? Alex Garland allegory about life, self-destruction and rebirth is well worth a revisit while you're trapped in your own bubble during the coronavirus lockdown. Watch on Netflix
The Cabin in the Woods (2011)
Are you planning to see out COVID-19 in your secluded cabin? Do you think this is all a simulation controlled by a god-like entity? Then Cabin in the Woods might be for you. Watch on Netflix
Happy Death Day (2017)
Are you in quarantine, feeling like every day is exactly the same? Then you're sure to identify with the protagonist of this spiky little horror gem, in which a college student wakes up every morning to discover it's still her birthday, and someone is trying to kill her. Watch on Netflix
Beetlejuice (1988)
Trapped in a house with the ghostly presence during this crisis? Sorry 'rents, only jesting. Tim Burton's brilliantly bizarre horror-comedy is a riot of ideas and gags, with Michael Keaton mind-blowingly good as the manic "bio-exorcist" of the title. Watch on Netflix
Cat People (1942)
Jacques Tourneur's weird and unsettling chiller about a New York fashion designer who believes her sexual desire will unlock her inner cat woman is the perfect film to put the willies up you during your dark nights of self-isolation. And at 70min, it's about as long as most Netflix shows. Watch on iPlayer
The Haunting of Hill House (2018)
Talking of Netflix shows, here's one of the best (if we ignore the subdued finale). Mike Flanagan's series inspired by Shirley Jackson's legendary novel is a brilliantly sinister ghost story, but it's the familial discord that's even more emotionally devastating. Watch on Netflix
Chinese and Iranian films: a Cinema of Solidarity
We've seen racism rear its ugly head during this crisis. Better though would be to show empathy to the countries who have been most affected by the coronavirus outbreak. With China and Iran among the most devastated by COVID-19, we dive in to some great films from these great filmmaking nations.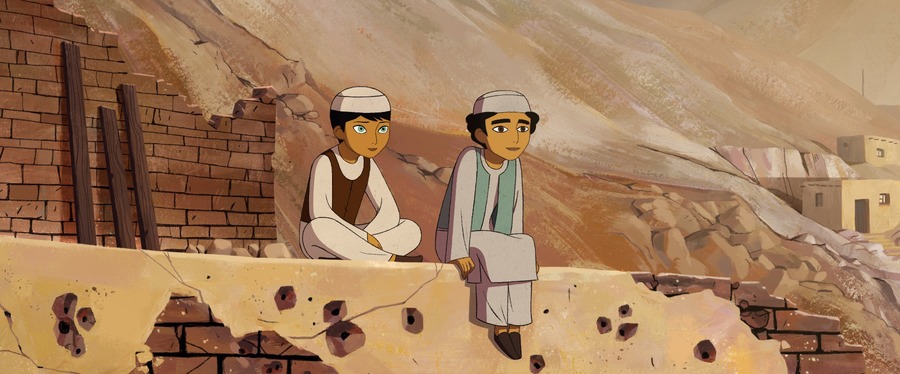 The Breadwinner [Netflix]
The Wild Goose Lake (2019)
An absorbing neo-noir thriller filled with shadows, cigarette smoke and romance. Watch on MUBI
Spring in a Small Town (1948)
Chamber drama set during the Sino-Japanese war, Spring in a Small Town sizzles with desire and longing and delivers a hefty emotional punch. Watch on BFI 
Kaili Blues (2015)
A widowed physician travels to the city of the title to find his missing young nephew in this stylish debut from Long Day's Journey into Night director Bi Gan. Watch on Amazon Prime
A Girl Walks Home Alone at Night (2014)
A stunning black-and-white horror centred on a skateboarding female vampire who preys on local males who are up to no good in her neighbourhood. Rent on Amazon Prime or BFI Player
The Breadwinner (2017)
A young girl disguises herself as a boy to fend for her family in this beguiling animated adventure about life in Afghanistan under the Taliban. Watch on Netflix
Under the Shadow (2016)
A mother and daughter in Tehran encounter some supernatural forces while in lockdown during the Iran-Iraq war in this nailbiting horror. Watch on Netflix
COVID-19 retrospective: Hayao Miyazaki
If you're looking to escape reality for a short while, we recommend diving into the world of Hayao Miyazaki, who's been taking us into strange new worlds and on phantasmagoric adventures for decades. Luckily, a bunch of Miyazaki's Studio Ghibli films have just arrived on Netflix and are waiting for you to dive in.
As much as we love Miyazaki's later films like Ponyo and Howl's Moving Castle, we suggest you get stuck into the lesser-seen early works like Nausicaä of the Valley of the Wind and Castle in the Sky, both action-packed adventures full of the imagination and style that would make the Studio Ghilbi animation house the most creative and critically acclaimed in the world.
Works like My Neighbor Totoro and Kiki's Delivery Service saw Miyazaki's acclaim grow in the West, while masterpieces like eco-epic Princess Mononoke and the elegantly batshit Spirited Away confirmed him a master of animation with mainstream audiences.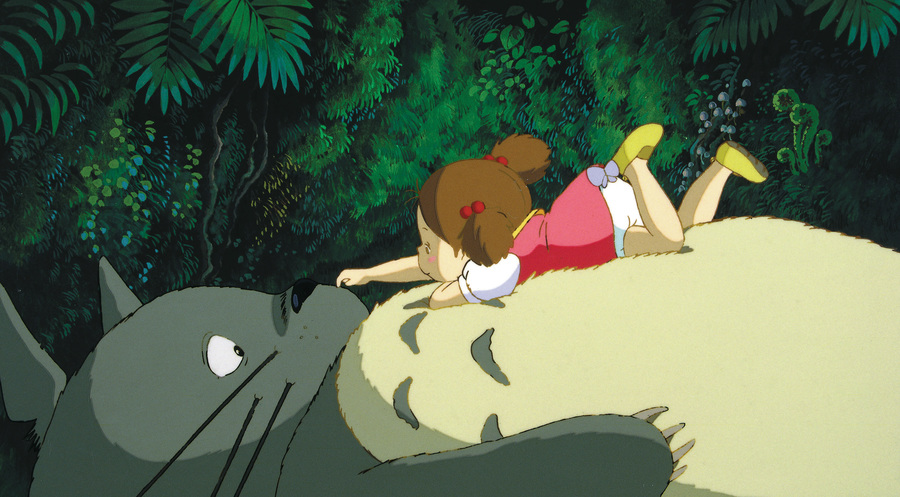 My Neighbour Totoro [Netflix]
Nausicaä of the Valley of the Wind (1984)
Castle in the Sky (1986)
My Neighbor Totoro (1988)
Kiki's Delivery Service (1989)
Princess Mononoke (1997)
Spirited Away (2001)
All of the above are available on Netflix; read Zoe Crombie's piece on the mundane beauty that makes Studio Ghibli's films perfect for home streaming.