The Best Theatre Shows at Edinburgh Fringe 2023
Looking for the best theatre at the 2023 Edinburgh Fringe? We'll be collating all of our four- and five-star reviews on this page
The Edinburgh Festivals are back – and just like that, they're gone! The Edinburgh Festival Fringe and Edinburgh International Festival brought cutting-edge theatre from around the world from 4-27 August, and our reviewers were out in force checking out some of the most exciting shows in the programme.
Here are all of our four- and five-star reviews from the 2023 Edinburgh Festivals – shows to look out for in your city, acts to keep an eye on, and names to circle in the brochure when the 2024 Fringe rolls around...
---

Natasha Roland and Xhloe Rice's new two-hander – a queer dystopian tale of two all-American housewives – is farcical, beautiful, and entirely committed. theSpace on the Mile (Space 2), until 26 Aug, 9.15pm, £8-10; theSpace at Surgeons Hall (Grand Theatre), 26 Aug, 11am, £8-10
Crafting its narrative from daily life in Guinea, Afrique en Cirque is a dynamic celebration of African culture, brimming with beauty, energy, and youthful artistry that transcends borders. Assembly Hall (Main Hall), until 28 Aug, 5.05pm, £17.50-18.50
Adam Scott-Rowley's daring solo show is a monstrous and magical dive into absurdism. Summerhall (Old Lab), run ended.
A campy, chaotic interpretation of Lady Diana's life and times, this show is overflowing with irony, hilarity, and queerness. A joyful watch from beginning to end. Pleasance Dome (King Dome), until 28 Aug, £14-16 

Bangers @ Summerhall (★★★★★)
With music-themed character names, verse dialogue, performed in the round, this is a tornado of garage-orchestrated storytelling. Arrive early, sit near the speakers. Summerhall, until 27 Aug, 6.50pm, £13-15
Baklâ @ Summerhall (★★★★★)
Max Percy's new show invites the audience to explore his every aspect both physically and psychologically, digging deep into his Filipino identity. Summerhall (Demonstration Room), until 27 Aug, 1pm, £15 
O Romeo, Romeo, what-fore hast thou drunk, Romeo? Whether you're a fan of Shakespeare, a lover of comedy, or just enjoy a good drink, this show is perfect for all. Pleasance @ EICC (Pentland Theatre), until 26 Aug (not 21 Aug), 10pm and 27 Aug, 8pm, £15.50-17
In this one-man performance, The disorientation of grief is captured by exiled anti-war Russian theatremakers. theSpace @ Symposium Hall (Annexe), until 12 Aug, 4.10pm, £10-12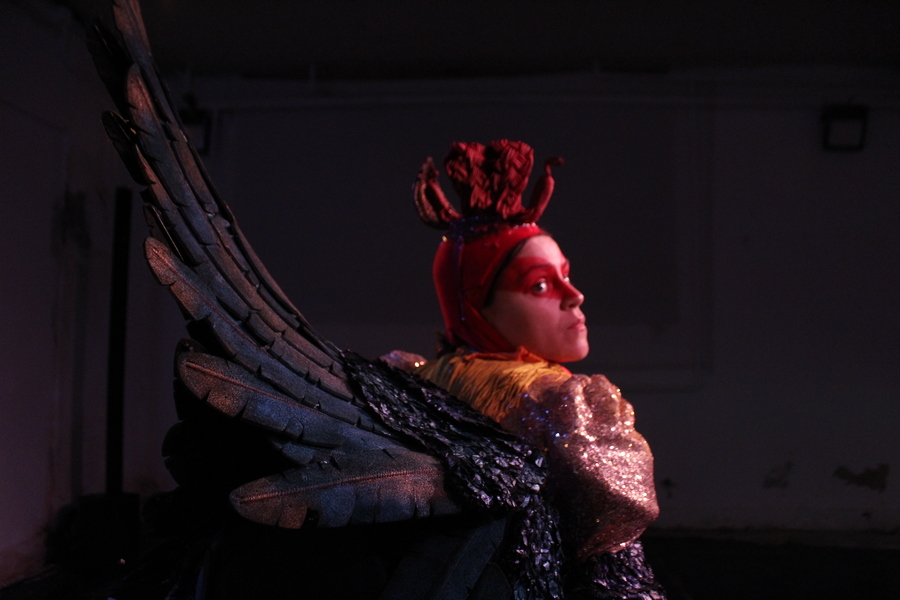 Chicken @ Summerhall (★★★★★)
Eva O'Connor's latest Fringe show is a masterful look at oppressive power structures from media hegemony to the global meat industry. Summerhall (Former Womens Locker Room), until 27 Aug (not 14, 21), 8.50pm, £13-15
Box Tale Soup's bone-chilling M.R. James adaptation is full of invention, and horrifically captivating. Pleasance Courtyard (Above), until 27 Aug (not 16), 11.45am, £13-14.50
The Kaye Hole @ Assembly Checkpoint (★★★★★)
The fiercely talented Reuben Kaye returns as ringmaster for an inclusive, jam-packed jamboree of playful and impactful cabaret acts. Assembly Checkpoint, 10-12, 17-19 and 24-26 Aug, 11.50pm, £15.50-16.50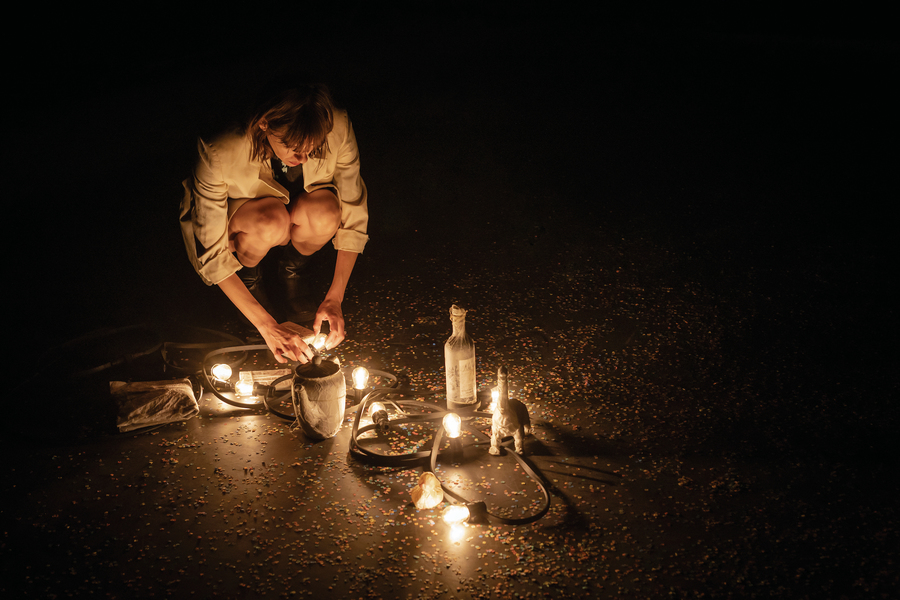 Funeral @ Zoo Southside (★★★★)
Grieving becomes a communal act in Funeral, the latest piece of interactive theatre from Ghent-based Fringe mainstays Ontroerend Goed.
New York writer and poetry slam champion Brooke captivates with this personal journey through losing and finding yourself amid medical crisis.
Part of this year's Horizon Showcase, Javaad Alipoor's latest piece is a thought-inspiring and mind-boggling attempt to explore the murder of legendary Iranian popstar Fereydoun Farrokhzad.
Moon Rabbit's solo show – performed by by Jasmin Gleeson and written by Joshua King – dissects artistic representation, critique, and empowerment.
Guido Garcia Lueches wins hearts and laughs with their first one-person show, using comedy and poetry to demonstrate the danger of perpetuating stereotypes. Summerhall (Cairns Lecture Theatre), until 27 Aug, 6.55pm, £10-15
Part of this year's Horizon Showcase, Little Wimmin is a near-two-hour fever dream of dance, cabaret, absurdism, soundscapes and cocktails. ZOO Southside (Main House), until 27 Aug, 10.20pm, £14-17
This two-person show from Allie O'Rourke and Cian Jordan offers a remarkably earnest experience, juxtaposing its hilarious and chaotic gameshow premise with moments of genuine depth. Underbelly Cowgate (Belly Dancer), until 27 Aug, 4.10pm, £9-11
Riss Obolensky and Eloïse Poulton's Healing King Herod – turning the biblical monarch into a smarmy life coach and self-help guru – is a bonkers hour of masterful parody, whimsy and mischief.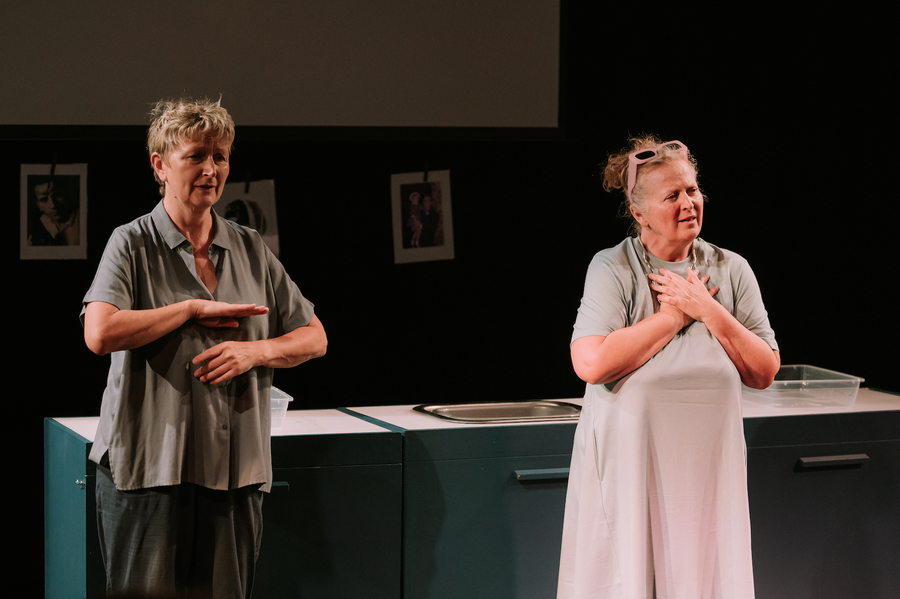 A story about growing up Deaf in a hearing family, all while Jenny Sealey takes pauses to check on the sacks of flour that have been entrusted with audience members to care for as babies. Pleasance Dome (Queen Dome), until 27 Aug (not 21 Aug), 12.30pm, £14.50-16.50
Sing, River @ Pleasance Courtyard (★★★★)
Nathaniel Jones' queer solo show juxtaposes reality and fantasy in tackling the fractured narratives that come with trauma. Pleasance Courtyard (Bunker One), until 27 Aug, 11.45am, £10-11.50
Grow @ Scottish Storytelling Centre (★★★★)
Beautifully crafted for the littlest of Fringe-goers, Niall Moorjani is an artist who makes sure toddlers can leave with a solid idea of what a plant needs to grow. Scottish Storytelling Centre, until 27 Aug, 10.30am & 12pm, £6-8
A dazzling series of stunts, skits, tricks, and other unnameable weirdnesses turns gender euphoria into a death-defying stunt. Summerhall (Main Hall), until 13 Aug, 12.55pm, £13-15

A well-crafted mix of British Sign Language, vocal sound effects, and physical comedy come together to create an absurd and hilarious show of two friends attempting a heist. Monkey Barrel Comedy (The Tron), until 15 Aug, 8.40pm, £10
Stuntman @ Summerhall (★★★★)
This exploration of masculinity and the theatre of violence features cartoonish deaths and an arsenal of prop weapons. Summerhall (TechCube 0), until 25 Aug (not 14, 21), 5.50pm, £15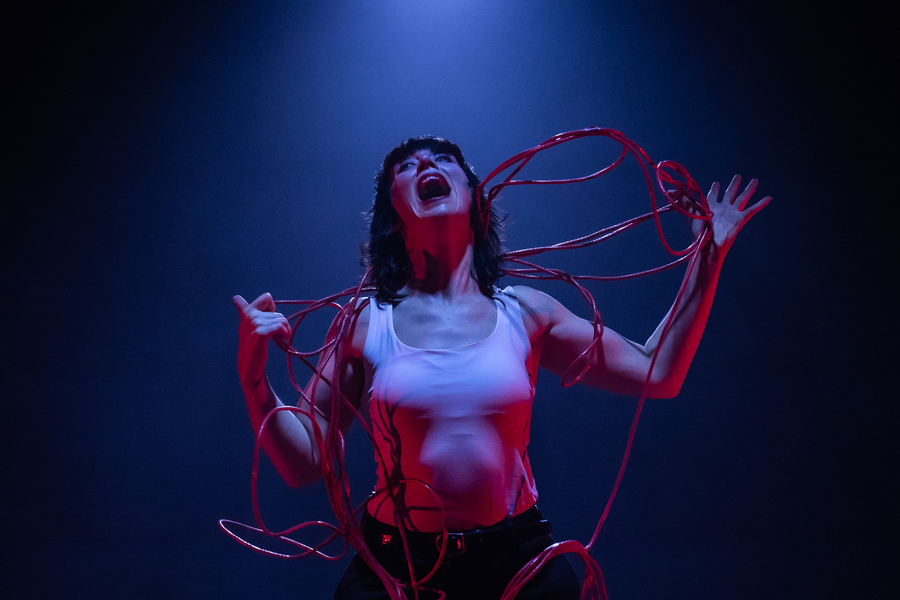 In a riveting, energetic and vulnerable monologue, Deborah Pugh transforms into the decapitated Medusa in Beautiful Evil Things. Pleasance Dome (Queen Dome), until 27 Aug (not Mondays), 3.40pm, £12-14. Photo: Camilla Adams
Lie Low @ Traverse Theatre (★★★★)
The UK premiere of Lie Low captures shame, interrogates culpability, and holds a mirror up to the fraught dynamics of accountability. Traverse Theatre (Traverse 2), until 27 Aug (not 14 Aug), various times, £5-22
A one-of-a-kind show that brings two audience members together, Without Sin calls down a lightning strike of human connection. Summerhall (Courtyard), until 27 Aug (not Mondays), every 20 minutes between midday and 8pm, £7.50. 
More reviews shortly – scroll on for some highlights from our Fringe preview coverage...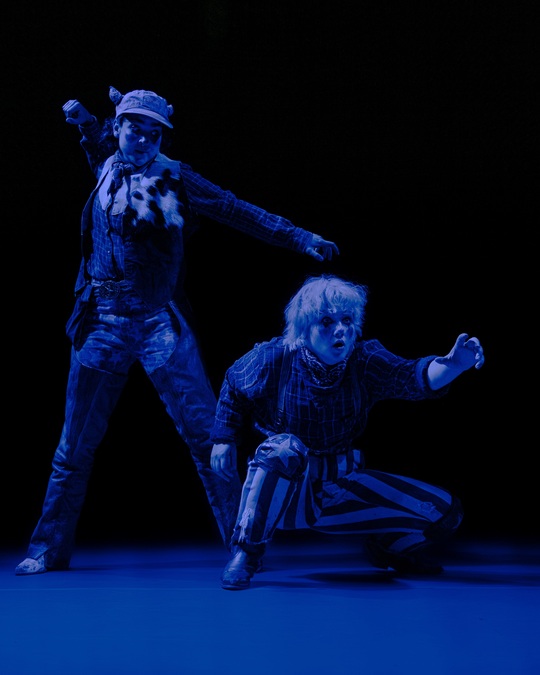 2022's breakout Fringe stars Xhloe Rice and Natasha Roland are back with an old favourite (And then the Rodeo Burned Down) and a zany new offering (What |f They Ate the Baby?). We catch up with the New York duo ahead of their return to Edinburgh. Photo: Morgan McDowell
Journey to the East Productions presents Jian Yi's Weathervanes at this year's Fringe. The show is a combination of immersive visual exhibit and ritual dance-theatre experience; we speak to Jian Yi about their inspiration and motivation.
Guido Garcia Lueches' new one-human comedy challenges racist stereotypes through audience participation. We chat to the theatremaker.
---
For all the latest from across the Edinburgh Fringe, follow us at @theskinnymag on Twitter, Facebook and Instagram, and take a look at our sister magazine Fest – their dedicated team are all over this year's Edinburgh Festivals with reviews, interviews and more.