Edinburgh Art Festival 2019: Programme revealed
The first Scottish solo shows from Samson Young and Grayson Perry are among the highlights from the first wave of news from Edinburgh Art Festival
The 2019 Edinburgh Art Festival features a typically ambitious and intriguing line-up of artists from around the world. Taking place across Edinburgh's galleries from 25 July to 25 August, the Festival's 16th edition promises to "demonstrate the strength and vitality of visual arts in Edinburgh", according to Festival director Sorcha Carey. Carey says: "Bringing together national institutions alongside leading contemporary art spaces, commercial art galleries and artist-run initiatives, our Festival is born out of the rich reservoir of knowledge, expertise and passion for the visual arts that characterises our city all year round."
Here's a look at some of the exhibitions and shows confirmed for this year's Edinburgh Art Festival, with even more to be added before the 2019 Festival kicks off in July.
Grayson Perry, Samson Young solo shows
A first Scottish solo show from the prolific and ever-intriguing Grayson Perry is one of the highlights of this year's programme. The Turner Prize winner brings Julie Cope's Grand Tour, an exhibition of large-scale tapestries telling the story of the eponymous and fictional Cope, to Dovecot Studios. Aiming to capture the "trials, tribulations, celebrations and mistakes of an average life," the show will feature Perry's full series of tapestries, as well as a collection of tapestries created by weavers at Dovecot. 
---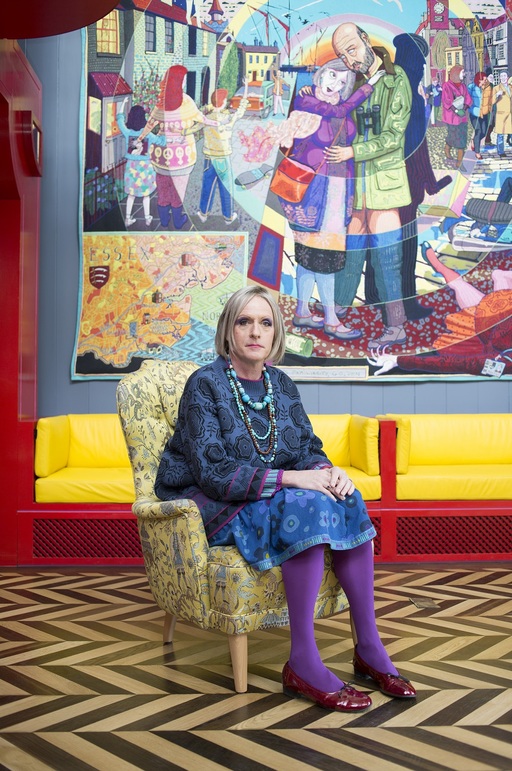 Grayson Perry. Photo: Katie Hyams and Living Architecture
---
Hong Kong sound artist Samson Young also presents his first Scottish exhibition – Real Music – at the Talbot Rice Gallery. Young's work takes the form of multimedia installations, with a major new piece created in collaboration with Edinburgh University's Next Generation Sound Synthesis (NESS) research group set to feature alongside some of Young's past work.
Jupiter Artland: Joana Vascocelos, Mary Hurrell, Jupiter Rising
Jupiter Artland add a major new outdoor artwork to their collection in the form of Portuguese sculptor Joana Vasconcelos's Gateway – it's an intricately designed pool set within a landscaped formal garden, shaped from over 11,500 hand-painted and glazed tiles traditionally manufactured in Vasconcelos' native Portugal.
South African artist Mary Hurrell will produce a new site-specific work for the bodies of water at Jupiter Artland, and the sculpture park has also commissioned a two-part performance from the artist. Part one takes place on the opening weekend of the Festival, with the second part presented as part of the multi-arts weekender Jupiter Rising, which features music from The Comet Is Coming and The Vaselines – read more about the festival here.
Collective & Edinburgh Printmakers
Both Collective and Edinburgh Printmakers host their first EAF exhibitions at their new homes. At Edinburgh Printmakers' new base in Fountainbridge, Hanna Tuulikki presents Deer Dancer – it's an audio-visual installation featuring music, choreography and prints, all inspired by interpretations of deer movements within the world of dance. 
---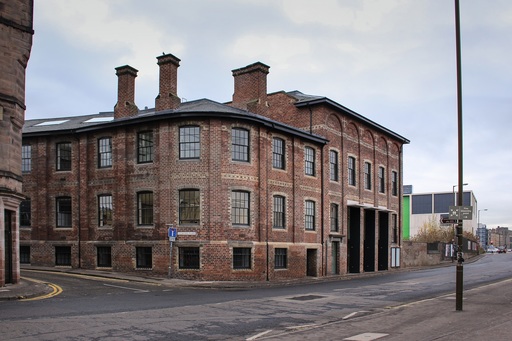 Collective Gallery at Castle Mills
---
At Collective's new home on Calton Hill, Turner Prize nominee James Richards presents Migratory Motor Complex, a multi-channel audio installation that will be specifically tuned to the acoustics of the City Dome. Collective also presents a new film from Helen McCrorie, produced as part of the gallery's Satellites programme. The piece centres on a child-led outdoor playgroup that meets in the grounds of a former military camp.
Edinburgh Sculpture Workshop
At Edinburgh Sculpture Workshop, French artist Caroline Achaintre creates a new piece for the outdoor courtyard, and Lucy Wayman creates a new public sculpture for the cycle path near ESW in what is her first outdoor commission. Adam Benmakhlouf (The Skinny's Art Editor) has also been commissioned to produce new sound work for Edinburgh Sculpture Workshop's Beacon Tower; Benmakhlouf will draw on knowledge of the building and the principles of the ESW Schools Programme on which he has been an assistant for the past two years. 
National Galleries of Scotland
The National Galleries of Scotland present Cut and Paste: 400 Years of Collage, which is dubbed as 'the first survey exhibition of collage ever to take place anywhere in the world.' Highlights include a folding collage screen purportedly made by Charles Dickens, as well as a collection of Surrealist and Dadaist collage works by artists such as Joan Miró, Hannah Höch and Max Ernst. There are also works by Henri Matisse, Robert Rauschenberg, and Peter Blake – one piece to look out for is the sole surviving copy of Blake's and Jann Haworth's iconic, collaged cover for Sergeant Pepper's Lonely Hearts Club Band.
---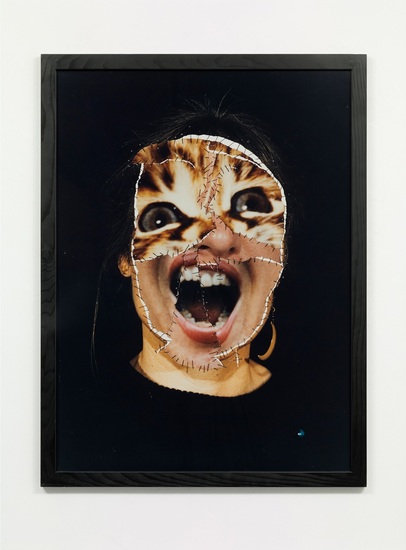 Annegret Soltau - Self with cat (three screams) © Annegret Soltau. DACS 2018. Courtesy of Richard Saltoun Gallery.
---
The Scottish National Gallery of Modern Art continue their NOW series of exhibitions with a collection of work by Turner Prize nominee Anya Gallaccio. Also in the NOW exhibition are works from Charles Avery, Zineb Sedira and Aurélien Froment.
Over at the Scottish National Portrait Gallery, the latest ARTIST ROOMS exhibition presents work by three of the twentieth century's most influential photographers; Francesca Woodman, Diane Arbus and Robert Mapplethorpe. The Portrait Gallery also hosts The Long Look, a collaboration between painter Audrey Grant and photographer and printmaker Norman McBeath.
At the RSA, there's a major retrospective of work by Bridget Riley. The first show of Riley's work of its kind in Scotland, the exhibition will span over 70 years of work, placing particular emphasis on the origins of Riley's practice and tracing pivotal moments across her acclaimed career.
Edinburgh College of Art
The ECA play host to a variety of exhibitions and shows across this year's Festival. Artist duo Yokollection – Alexa Hare and Francesca Nobilucci – present Double Disaster (Closing Down), their video work charting a pilgrimage to the site of John Lennon and Yoko Ono's car crash in Durness in 1969.
The ECA's Tent Gallery hosts new work by Siberian-born, Scotland-based artist and filmmaker Yulia Kovanova. Grey to Blue is an exploration of colour and movement, which promises an interdisciplinary approach and a challenge to our spatial and perceptual boundaries.
The ECA also plays host their Masters Degree Show as part of this year's Art Festival, sharing new postgrad work across Illustration, Interdisciplinary Creative Practices, Materials Practice and Art, Space & Nature and glass.
Also at Edinburgh Art Festival
– Ingleby Gallery host My Own Private Bauhaus, David Batchelor's tribute to 100 years of the art movement founded by Walter Gropius.
– The Scottish Gallery present Kiln Gods, a collection of 'subversive sculptural works' by Stephen Bird, and Ever After, reflecting Derrick Guild's practice of creating a dialogue with art history.
– The City Art Centre host a major survey of the work of Victoria Crowe; more than 150 paintings by the artist will feature in Victoria Crowe: 50 Years of Painting.
– Stills present a selection of early photography from Cindy Sherman, including a selection of works from her Untitled Film Stills (1977-80) series, and her 16mm film Doll Clothes (1975).
– Arusha Gallery present group show All That the Rain Promises and More..., bringing together 17 artists from across multiple generations. Curated by Aimee Parrott, the works in the show take the myths, folklore and science behind the mushroom as their inspiration.
– The Fine Art Society host Intimate, a group portait exhibition featuring work by the likes of John Byrne, Ishbel Myerscough and Eduardo Paolozzi. There's also Writing Heads, a  series of busts of 20th century writers by sculptor Nicole Farhi.
– The Open Eye gallery present a collection of John Busby's lanscapes, as well as a commemorative exhibition featuring work by a hand-picked selection of Busby's contemporaries. 
The 2019 Edinburgh Art Festival begins on 25 Jul