Collective Consciousness: Collective Gallery returns
After years of planning and development, Collective's ambitious refitting of the Observatory on Calton Hill will be revealed this month – we talk to some of those involved
Observation is a habit of attending towards; an exertion of the will to register significance, even when this registration requires a maintenance of attention. Looking is just one manifestation of observation and, when applied so, carries with it this reluctance of peremptory subjectivity. This aversion does not have to mean that it is an act that tends towards the accomplishment of any sort of illusory objectivity. Rather, what it calls for is a concurrence; a reception of communal understanding, of tradition, whether this be newly founded or historical.
In light of this, Collective is aptly named and aptly positioned to ask – what can an observatory be and what can be its use? Following a major five-year restoration project, Collective is ready to reopen atop Calton Hill on Saturday 24 November. The gallery's new site includes the City Observatory, restored to the original designs made by William Playfair in 1818, and a new purpose-built exhibition space. There will also be an educational space for visiting schools and groups in the Transit House, also newly restored. After a £4.5m combination of public and private money, raised in partnership between the City of Edinburgh Council and Collective, the challenge that faces Collective is the continuation of their programme, and so the specific activation of their ethics, as they move from within the thick of the city in Cockburn Street to the more physically prominent perch on the hill.
Established in 1984, Collective has long held the definition of art to be a tool for society and a place in which novel research frameworks focused on intersubjective experience and decanonised histories can be formulated and disseminated. A recent project of note would be Nothing About Us Without Us, a work produced by SCOT-PEP in collaboration with Petra Bauer, in which a necessary redressing of the social stigma surrounding sex workers was enacted through a long-term collaborative research project that asked, among other questions, "How do you act politically when stigma prevents you from being public? What is regarded as work and who has the right to work?"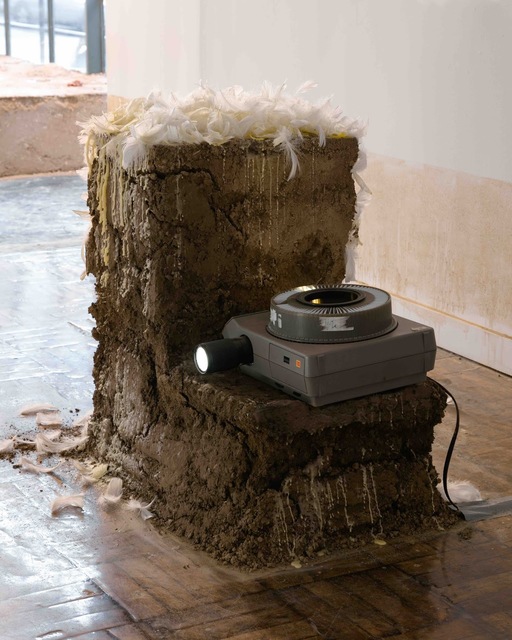 Collective is characterised by its continued endeavour to facilitate rather than dictate, and the effort taken to continue a programme in the midst of moving (the SCOT-PEP collaboration was initiated in 2016, and one of the project's main events took place the day before ground-breaking on the Calton Hill site) has meaningfully influenced the preparation of the new space. When speaking to Kate Gray, the Director of Collective, she mentioned how the shift had taken place gradually over time and had thus given the necessary space for reflection on what sort of observatory Collective wanted to be: "Going forward, the project is just an extension of what we have always done.
"Right back from the beginning, we've aimed to find mutuality between artist practice and people who live and work within our locality... we've been doing a lot of work over the last three years to put artists in the position to meet and work with different members of our local communities to make projects which are in collaboration with them, or really co-authored with them."
There are preconceptions about the sort of organisation that would traditionally be housed in a neo-classical building. Gray speaks about how Collective's new location presents new expectations and new responsibilities to the audiences they serve. One of the recurring questions was whether Collective were to have a collection of works housed and exhibited on the site. This was never a mission for the organisation but was a notion that Gray was keen to play with, and so started a "dematerialised collection" of Observer's Walks, in which the essential muddle of the site's histories could be differently untangled, recast and surveyed. These are available to download for free and each audio piece takes the listener through an artist's singular reflection of the locale. It is a move towards a sort of deterritorialization, or perhaps multiple reterritorializations, of a space so mapped by a particular history, a cartography insisted on by a certain type of person.
James N Hutchinson, who has worked with Collective over a number of years and is a mentor on their Satellites Programme which facilitates practitioners at an emergent point in their career, speaks about how the organisation's focus on the site's leakage between different forms of knowledge and different cartographies of understanding is characteristic of Collective's programming. "The work of the hill has always been two-fold," Hutchinson says.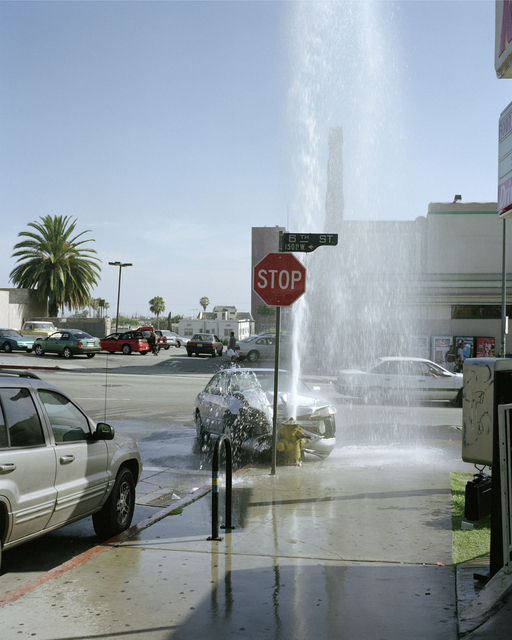 "The two-faced 'Politician's Clock' would be used by sailors in the Port of Leith to set their chronometers to the time accurately measured from celestial observations, while at the same time the world's first panoramic painting was completed there. It has always been a place to be looked at and to look from, and up and down. The site-specificity of the hill gives an opportunity to constellate various different types of communities and histories. This is what Collective's Constellation Programme is all about."
Another long-term research endeavour, Hutchinson will be presenting the culmination of his Constellation project – Rumours of a New Planet – at the opening exhibition, Affinity and Allusion. Working with the Royal National Institute of the Blind, the project looks to expand what we mean by sightedness by identifying the connections between historical figures related to the site.
It could be described as another example of the 'speculative excavation' that is ongoing at the City Observatory under Collective. Hutchinson uses the phrase in an attempt to sufficiently explain the organisation's active relationship to the site; at once a suggestion of quantified empiricism and cultural conjecture. It is a typified sort of description that fits neatly into the increasingly popularised discourse that argues art provides a space in which 'research' can be untied from the false preconception that the natural and the cultural are inherently bipartite.
How we approach viewing and how we approach viewing technological advancement, social history or domestic politics are tightly entwined and the idea continues to resonate in the other works presented in Affinity and Allusion. For instance, the work Tessa Lynch (another long-time Collective collaborator) is undertaking to produce communal seating for the grounds  takes its origins from the bottom-up politics of a group of mothers who lived in Craigmillar in the 1970s. In reaction to a governmental refusal to give their children extra-curricular music activities, on the grounds of the area being too socially deprived, these mothers created a festival to fill the hole the state would not: "As part of this festival they made these amazing concrete play sculptures, which are now no more, but there are these amazing photographs of the kids totally owning these sculptures.
"There's something really appealing about having agency within the city like this... It showed the political situation they were in and at its height the woman who instigated it, a mother called Helen Crummy, employed over six hundred people and actually got funding from the European Community at the time. She wanted to use this money to help get people out of poverty themselves, instead of it being a trickle-down sort of situation. It just made me think of community arts and, actually, the beginning of Collective in the 80s as an artist-led organisation and how, now, they've sort of transcended on to the hill but at its heart it's still about all these different communities and the people they work with. It's about trying to keep that essence up on the hill."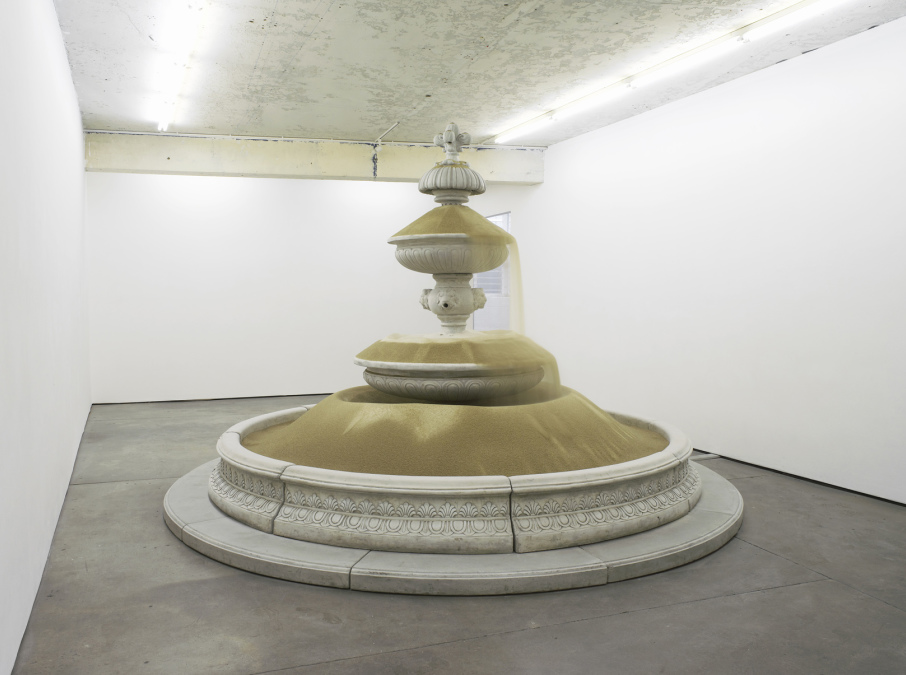 The specific choices that have been made both by the artists – who all show a great fondness of Collective and also give off a somewhat piercing show of respect of the organisation – and the institution itself in curating Affinity and Allusion provide a useful source from which to extrapolate the directionality that Collective wishes to embark on within the City Observatory, and as a new centre of the arts in Edinburgh. 
Collective's history of earnestly undertaking the 'social turn' far before we had such a marketable definition of it, and even further before it gained the cynical trappings that it now holds, suggests that the organisation will continue to work on developing a methodology that is true to the nature of interdependency that is woven into any social fabric.
What must remain paramount, however, is that this methodology holds accountable the differential relations of power that come with this newly acquired geographical and cultural position. With an increasingly persistent push towards private donors and the unpredictable future (as well as the sometimes presently perplexing justification) of public arts funding, it seems pertinent to ask for this mode of thinking to be dynamic enough to encompass all; a task that stretches from the co-authoring of the space with local communities to the necessary decolonisation of the building itself. This article is testament to Collective's fundamental aim to reveal the enmeshment of bodies, communities and histories but, particularly within the specificity of this site, a direct and continued engagement in this history seems necessary to justify such a space so saturated in imperialisms and with such debts to colonisation.
The maintained sustenance of an ethics is an onerous task but, on the eve of their opening, it seems that there is a thoughtfully laid-out foundation for the coming future. The first commissioned project in the City Dome is to be by Dineo Seshee Bopape, whose work has often recomposed history by stripping it of its ideological restraints. In this instance, Bopape will work to reveal the inter-structural relations of cosmology, astrology and astronomy. With this exhibit occupying the centre of the complex, alongside the deeply considered practices of Hutchinson and Lynch, as well as those of Alexandra Laudo, Catherine Payton and Klaus Weber, it appears that Affinity and Allusion will be a manifesto of sorts, or at least a signal attestation of things to come.
To refer back, observation is a cousin of obedience, and so it looks as if Collective will intimately embody their new site; there is an inherent messiness to the apparently resident and latent collective histories here, but the continued enactment of a duty of care to each of the constituent parts so implicated in that tangle will work to ensure the futurity of this observatory.
---
Collective Gallery reopens on Sat 24 Nov