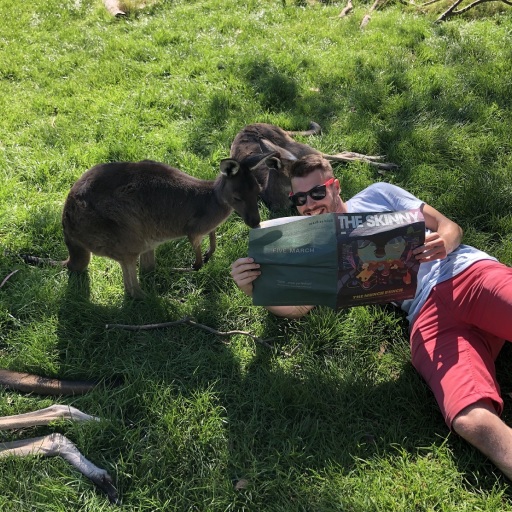 G'day! This month we're travelling in both time and space, as we present an archive edition of The Skinny, on tour at the start of the year. Still, we went halfway around the world to get this photo, so we may as well get some use out of it.

In terms of clues, they don't come much bigger or more obvious than our reading companions, who only really hang around in this part of the world. Don't get lulled into a false sense of security; these furry critters could comfortably box your head off if they tried. Luckily, we were able to placate them with some high-quality journalism.

Solved the puzzle? Fill in the form below and let us know where we've been; one lucky sleuth will win a copy of The Art of Dying by Ambrose Parry, courtesy of the good eggs over at Canongate.
Competition closes midnight Sun 29 Sep. Winners will be notified via email within two working days of closing and required to respond within 48 hours or the prize will be offered to another entrant. Our Ts&Cs can be found at theskinny.co.uk/about/terms