Find things to do in your city
The Skinny Selection
EXPLORE INDEPENDENT EVENTS


Art
Featured
Mon 25 Jul
UNREALISED: architectural imagination from the RSA collections
Royal Scottish Academy RSA, The Mound
10:00 - 17:00, Entry - Free


Art
Featured
Mon 25 Jul
Bridget Riley: Paintings,1963-2015
Scottish National Gallery of Modern Art,
10:00 - 17:00, Entry - free


Comedy
Featured
Thu 04 Feb
David O'Doherty: We Are All In The Gutter, But Some Of Us Are Looking At David O'Doherty
Oran Mor, Top of Byres Road
20:00 - 22:00, Entry - £16

Art
Featured
Mon 25 Jul
Who's Exploiting Who In The Deep Sea?
GoMA, Royal Exchange Square
10:00 - 17:00, Entry - Free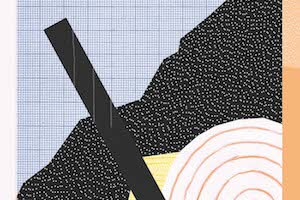 Clubs
Tue 20 Oct
WHP16: Ram Jam Foundation Sessions
The Warehouse Project, Store Street
21:30 - 03:30, Entry - £25 - £28.50


Music
Featured
Tue 01 Mar
Palehound
Gullivers, 109 Oldham Street
20:00 - 23:00, Entry - £6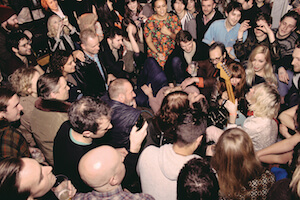 Music
Sat 06 Aug
Let's Go Baboon, Tally Ho! & Come Play With Me CALM fundraiser
Wharf Chambers, 23-25 Wharf Street
20:00 - 02:00, Entry - £4 - £6


Featured
Pubs & Bars
Seven Zero One Bar & Base at Campanile Hotel
Campanile Hotel Liverpool
Liverpool, L34AJ

Art
Mon 25 Jul
Growing up in the city
Museum of Liverpool, Pier Head
10:00 - 17:00, Entry - Free


Art
Featured
Mon 25 Jul
Draw the Line: Old Masters to The Beano
The McManus, Albert Square
10:00 - 17:00, Entry - free


Art
Mon 25 Jul
Charting New Waters
The McManus, Albert Square
10:00 - 17:00, Entry - free
Info
What's On
Get the best guide to what's on across Scotland and the North West with our events and venue listings. Whether you're looking for things to do or places to visit, you'll find it here.
From the hottest club nights in Manchester and Liverpool to Edinburgh bars, Glasgow gigs or places to eat in Dundee. Filter our huge database of things to do by location and date to see what's happening in your city. We've got suggestions for today and the coming week, or plan your entertainment further ahead, including ticket information for upcoming live music and events.
Inspire yourself with Art Galleries and Exhibitions, educate yourself with a trip to a Museum, or laugh until your sides hurt with Stand Up and Comedy Clubs. The Skinny is your local guide to unique culture of each city in Scotland and the North West.
And if you want to try something different, our regular reviews and annual Food & Drink survey will help you find the best Restaurants and Cafes in Edinburgh, Glasgow, Manchester, Liverpool and Dundee. Fine dining, street food and pop-up eateries are all included for romantic meals or grabbing a quick bite to eat on a night out.
If you run a venue or you're planning an event, send your details to listings@theskinny.co.uk (Edinburgh, Glasgow, Dundee) or events@theskinny.co.uk(Manchester and Liverpool).
And get the best events each week in your email inbox with our Weekly Zap email. You'll never be short of things to do and places to go in your city again...