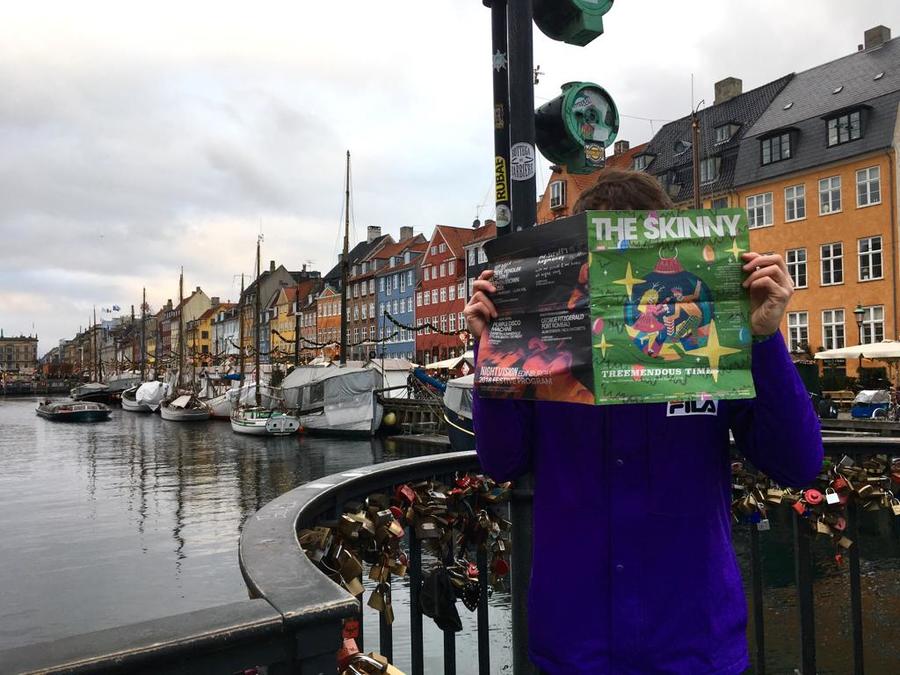 Hej! This month The Skinny comes to you from an idyllic harbour packed with colourful yet utilitarian buildings, under a grey sky that frequently tipped large amounts of water on us. It was alright though, we spent much of our time in extremely hygge cafes and bars, enjoying some Nordic (and some distinctly non-Nordic) grub in one of the culinary capitals of the world.
Apparently, this place is one of the happiest cities on earth, and we can see why – everyone's very stylishly dressed, it's flat as a pancake so it's really easy to get around, and it's just an all-round great place to be. Honestly, now we're back, we don't know how we're going to Cope (probably by reminding ourselves of how absurdly expensive things are).
Worked out where we've been? Fill in the form below and let us know – one of you will win a copy of the Saltire First Book Award-winning Sal by Mick Kitson, courtesy of the lovely literary folks over at Canongate.
Competition closes midnight Sun 3 Feb. Winners will be notified via email within two working days of closing and required to respond within 48 hours or the prize will be offered to another entrant. Our Ts&Cs can be found at theskinny.co.uk/about/terms