An Interactive Bear Grylls Adventure
Bear Grylls is next up for Netflix's interactive storytelling format – to help you with your decision-making, we've crafted a little adventure for everyone's favourite Boy Scout
You awake to find yourself falling out of a plane from several thousand feet. The ground is getting closer and closer, but you seem remarkably calm about it. That's because you are Bear Grylls, everyone's favourite church-endorsing, piss-drinking adventure boy! And boy oh boy is this going to be an adventure! Anyway, back to this plane situation. Seems like there are two choices to go for...
Pull your parachute – that's what they taught you in the SAS (that, and how to kill the enemies of the state in hand-to-hand combat). You've succesfully parlayed those skills into a career as a TV presenter, so why turn your back on them now?

Don't pull your parachute – because sometimes they don't open, like that time you broke three vertebrae in your back in this exact situation. Okay, you weren't asleep at the time, but you get the point. Parachutes aren't flawless, but your lovely upper-class smile truly is. Roll the dice, Bear, you can do it!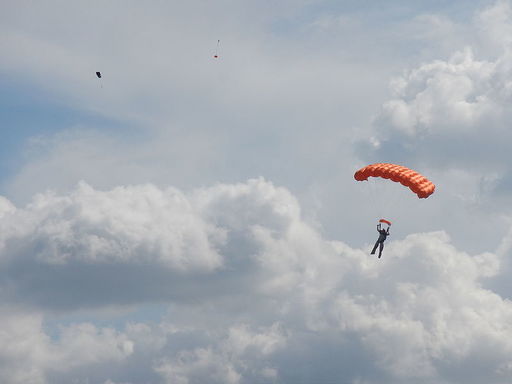 Woo-hoo! You're slowing down; thanks Mr Parachute! Things seem to be under control, and you notice three distinct choices for where you could bring this thing in to land.
To your left, a small island covered in rocks and shrubbery, with a mysterious figure in a yellow jacket sitting on a bench.
Straight ahead, a large and kinda murky puddle.
To your right, just the biggest herd of sheep. Seriously, could there *be* any more sheep down there? CLAP-CLAP-CLAP-CLAP.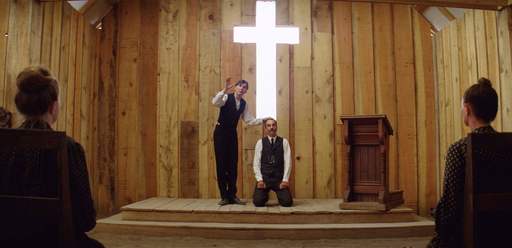 You alight on the island, and discover that the mysterious figure is, in fact, your child. Yes, it's all coming back to you now – this is one of your famous training sorties. It's a bit windy and damp, but other than that everything seems to be going well. Do you...
Go full Daniel Day-Lewis and abandon your child? It's just a bit of water, and besides, he's never going to grow up to be a badass mountain lad if he doesn't get abandoned on the occasional island.
Call the production team and go for an early night? All that filming you were presumably doing before you blacked out and woke up falling through the sky has tuckered you right out.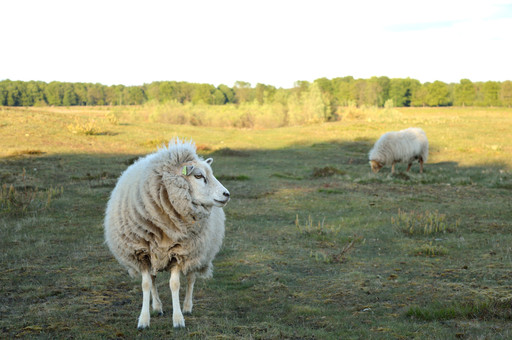 You're coming in to land, but there's just too many sheep for you to see the ground. Instead of executing the perfect commando roll, you land on the back of one of the sheep – your parachute is torn away by its pals, who run off to try and work out how to eat the thing. Sheep, eh? What are they like? Anyway, you're left in a clearing – just you and your new ovine buddy.
Continue riding on the sheep's back – that was a lucky break, and this seems like a pretty sturdy sheep so maybe we should see how this works out?

Go full Bear Grylls, and trip the sheep up, hit it with a couple of good SAS punches, pull your trusty blade and Skywalker the thing in half. Seems like the right thing to do in a survival situation, maybe?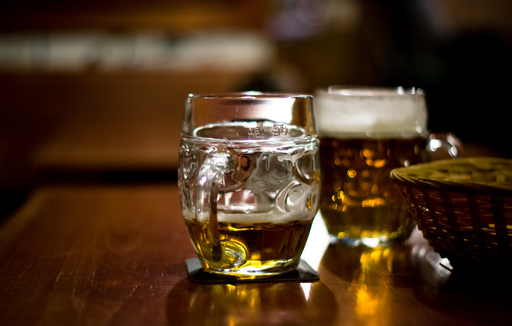 Heading straight for terra firma, you end up in a very, very dank puddle. It's yellow, it's funky... yep, it is, in fact, piss. Well, mostly. Once you get your head around the situation, you notice that it's a bit warm out today, so you...
Drink some of the piss? It is a large part of your personal brand, plus there's so much of it. Go on, have a swig.
Soak a T-shirt in some of the piss, then wrap it round your head. It will help you avoid heatstroke... maybe. Couldn't hurt to try?
Get out of the pissy puddle and walk away. Maybe try to find a towel as you go...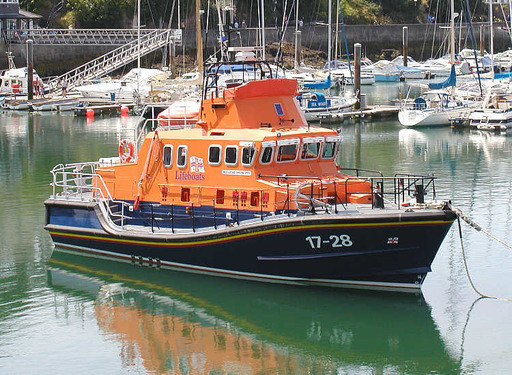 The RNLI arrive, telling you that you can't do that again. You and your son pack up the survival gear, ring the production team and head home for some more appropriate father-son activity. You grab something to eat, switch on the telly, fire up Netflix and notice an interactive series starring you, Bear Grylls. You fire it up...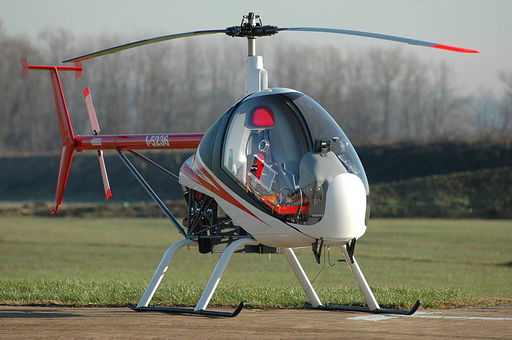 The helicopter arrives, and whisks you off to a nearby hotel in which you sometimes crash when you aren't really feeling in the adventure mood. You fire up your laptop, and what's this – it's a Netflix adventure starring you, Bear Grylls. You fall asleep in front of the flickering screen, and...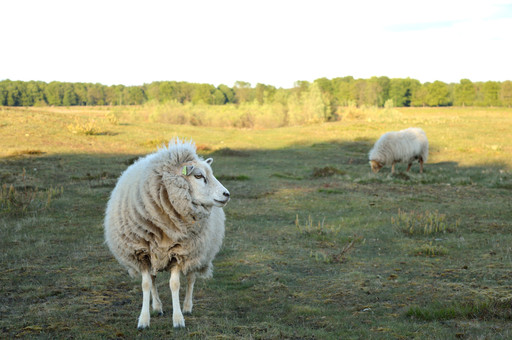 You and your sheep pal are getting on famously. The sheep can talk, you see, and it has a lot of opinions about Netflix's debut interactive drama Bandersnatch (the sheep felt the Alice Lowe action movie ending undermined some of the more serious elements, but otherwise it was extremely enjoyable). You're drawn into a lengthy conversation – you, Bear Grylls, feel that some comedic elements in an otherwise dark and complex story makes for an interesting dichotomy – and before you know it, you're lost in the woods. The sheep apologises, then collapses of exhaustion after carrying a full-grown man and a conversation for miles and miles. It's getting cold. Do you...
Eviscerate the sheep like they taught you in survival school, then climb inside and wait for morning.
Use your shit hot Boy Scout skills to make a makeshift tent out of some branches and your spare T-shirt, then try to find some piss to drink.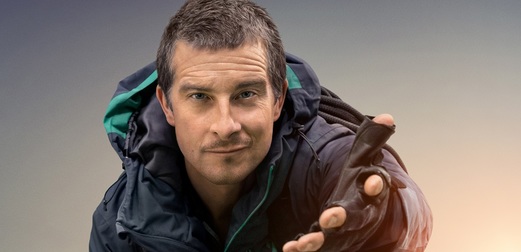 There's viscera e v e r y w h e r e, but not to worry. You're Bear Grylls – you love this kinda shit. You snuggle up inside your new sheep-sized duvet, and drift off to sleep. You have a lot of weird dreams though, and you...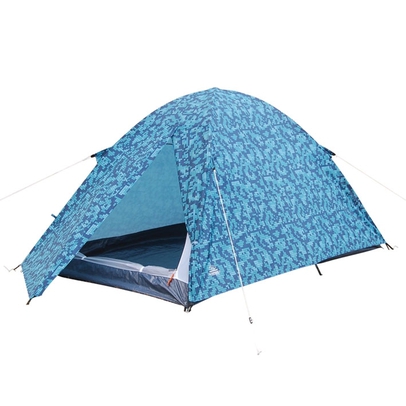 You make superb use of your survival skills (after all, you are the head of the Boy Scouts and a trained survivalist, not some kind of piss-addled maniac in a perpetual blood rage). You make a perfect tent. You make a mini tent for your new sheep friend, with whom you go on to form a long friendship – you meet up a couple of times a year for coffee, and just a bit of a catch-up. Crucially, you build one of those rainwater catchers so you don't have to even have to drink any piss. You win.
You're covered in piss, and now you're feeling kinda hungry. Are you hallucinating? Possibly, because you see two sights in front of you.
A very, very tall hill, covered in snow. Looks intriguing, like you might want to climb it.
A sheep, chatting away to himself in perfect English. Seems like a once-in-a-lifetime opportunity. Also, you're pretty sure that's a piece of your parachute stuck to his hoof.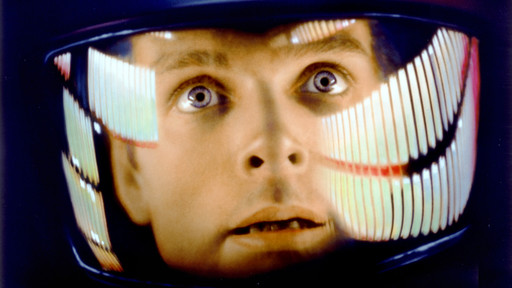 Yeesh, that tastes bad. Then it hits you – you're only supposed to drink your own piss. You hallucinate about a high-altitude dinner party you once had, but the balloon collapses when it gets caught on the peak of a mountain, and then the screaming begins. Everything strobes before your eyes and it all gets a bit 2001, before a bright light appears in the distance. Suddenly...
Things are going well – you're drying out a bit, you've found some rocks to scurry around on, and off in the distance you see a building. You recognise that place – it's the production team's hotel; you must have fallen out of the plane on the way to do some filming. You explain the situation, head inside (dodging questions about the smell), take a shower, and lie down for a nap...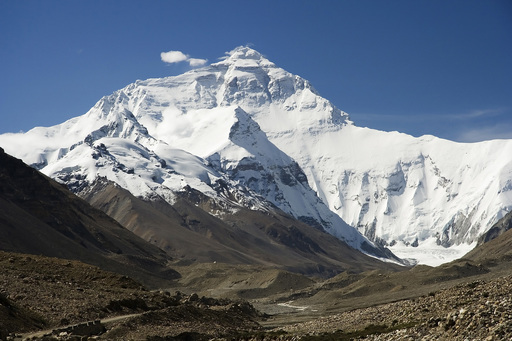 The hill is Mount Everest. You've done this before; to use a popular phrase, it should be a piece of piss. Rousing music plays, and your latest adventure begins...
You Vs Wild comes to Netflix in April 2019