What's On Scotland 8-15 Mar: International Women's Day
In the words of Shania Twain, the best thing about being a woman is the prerogative to have a little fun and as it's International Women's Day, LET'S GO GIRLS! Plus, Glasgow International Comedy Festival, Lake of Stars, Ruby Tandoh and more...
The Dundee Women's Festival continues until 17 March, with a series of activities, talks, workshops and film screenings taking place at various venues across the city. There will also be a range of exhibitions, including an exhibition of images from members of Cameraderie Lesbian Bisexual & Transgender Photography Group.
Coinciding with her exhibition When the Blackbird Sings (pictured) at Edinburgh's Arusha Gallery, Swedish photographer Jannica Honey will join forces with Danni from The Chachi Power Project tonight for an IWD event. Some of Scotland's most creative writers will share stories and poems, and Frances Thorburn will be performing live.
Over at the Old Hairdressers in Glasgow, The BIT Collective have organised a fundraiser for Glasgow Women's Aid, a charity that provides support to victims of domestic abuse. The evening will feature music from six-piece folk band HEISK and folk duo Jenn & Laura-Beth. Image: Maiden, Jannica Honey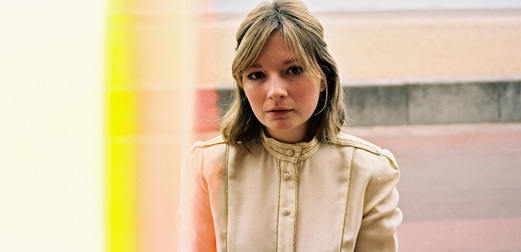 Martha Ffion
Mono, Glasgow. 10 Mar, 7.30pm
Glasgow-based, Irish singer-songwriter Martha Ffion, full name Claire Martha Ffion McKay, is set to release her new album Sunday Best tomorrow, recorded with her full live band by Jamie Savage at Glasgow's Chem 19 Studio. To celebrate, she'll be playing at Sneaky's on the night of the release and again at Mono in Glasgow on Saturday. Image: Laura Meek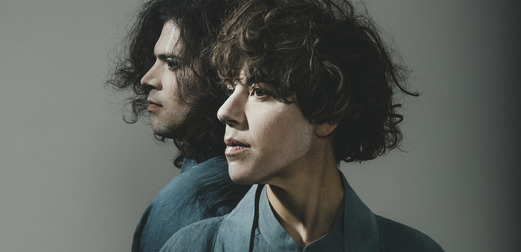 Tune-Yards
The Liquid Room, Edinburgh. 14 Mar, 7pm
On their new album I can feel you creep into my private life, Tune-Yards frontwoman Merrill Garbus explores her relationship with whiteness through a series of 80s throwback bangers. Support tonight comes from the equally eclectic, Brazilian psych-rock band Boogarins. Image: Eliot Lee Hazel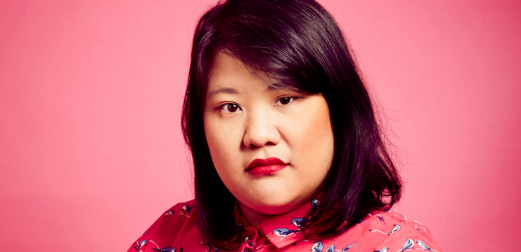 Glasgow International Comedy Festival
Various venues, Glasgow. 8-25 Mar
It's not all just hipster bars and cafes in Finnieston anymore (although it mostly is), now you can catch some comedy too. As part of this year's Glasgow International Comedy Festival, ARGComFest will utilise Finnieston's Veneer Gallery, transforming it in to a gender neutral comedy venue, with shows from the likes of Rose Matafeo and Evelyn Mok (pictured). Image: James Deacon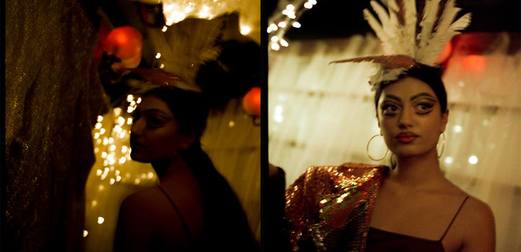 Edinburgh Charity Fashion Show
Dynamic Earth, Edinburgh. 10 Mar, 7pm
Taking on the theme of 'The Greatest Show on Earth', Dynamic Earth will be transformed into a circus tent on Saturday night, with Fire Breathers, magicians and tarot card readers, for this year's Edinburgh Charity Fashion Show. Luckily though, this show won't have Hugh Jackman randomly bursting into song. Image: Nights at the Circus: ECFS X Charlotte Simone and James Reeves, shot by Ash Kingston

ADVERTISEMENT | ARTIST ROOMS: Music from the Balconies - Ed Ruscha and Los Angeles
Scottish National Gallery of Modern Art, Edinburgh, Until 29 April 2018, admission free
Comprising photographs, paintings and drawings dating from the early 1960s to the 2000s, this striking free display explores Ruscha's fascination with West Coast American culture.
Ed Ruscha, The Music from the Balconies © Ed Ruscha. ARTIST ROOMS National Galleries of Scotland and Tate. Acquired jointly through The d'Offay Donation with assistance from the National Heritage Memorial Fund and Art Fund 2008 © DACS 2017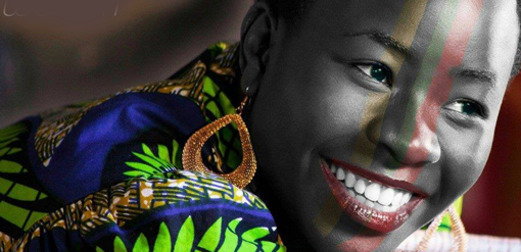 Lake of Stars
The Art School, Glasgow. 11 Mar, 11am
The Lake of Stars Malawi Festival comes to Scotland on Sunday, promoting creative and trade connections between Scotland and Malawi. Shop at the Malawi market during the day before taking in the evening's showcase, featuring live performances and collaborations from Scott Hutchison of Frightened Rabbit, Ghanaian hip-hop artist M.anifest and Zambian Afro-soul musician Wezi HeartSound (pictured).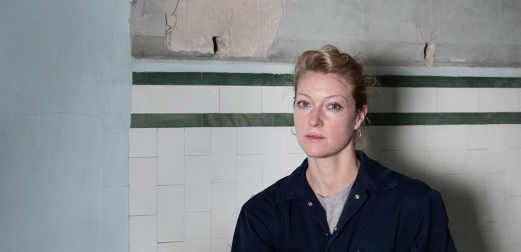 Wild Night with Neu! Reekie!
National Museum of Scotland, Edinburgh. 9 Mar, 7.30pm
Explore the Wildlife Photographer of the Year exhibition at night and enjoy live music and poetry performances curated by Neu! Reekie! at this special Museum Late. A taxidermy display from Fiona Dean (pictured) will also be on show and photographer Zoe Hamill will give a masterclass on how to take the best photos from your phone, i.e. how to do it for the 'gram. Image: Cat Thomson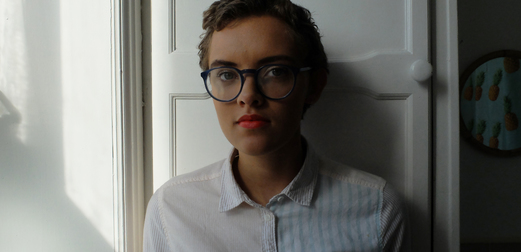 Eat Up! In Conversation with Ruby Tandoh
Appleton Tower, Edinburgh. 9 Mar, 6pm
The Edinburgh University Students' Association and Lighthouse – Edinburgh's Radical Bookshop team up to bring former Great British Bake Off contestant Ruby Tandoh to the Capital to talk about her new book Eat Up! After recently beefing (haw-haw) on Twitter with former Made in Chelsea star Lucy Watson over veganism, you can look forward to hearing more from Tandoh about why we should eat what we want.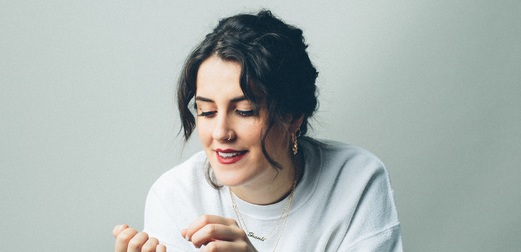 La Cheetah Club presents – Shanti Celeste & DJ Python
La Cheetah Club, Glasgow. 9 Mar, 11pm
Two titans of electronic music meet in Glasgow tomorrow night. Chilean-born DJ/producer Shanti Celeste's reputation seems to be getting stronger by the minute, following releases on the likes of Julio Bashmore's Broadwalk Records and Secretsundaze, as well as her own Peach Discs label. She'll play alongside DJ Python, aka DJ Wey/Deejay Xanax/Luis, currently on his debut European tour.