What's On Scotland 8-15 Feb: Valentine's Day
Dinner and a movie is a date night classic, and if clichéd dating rituals are your thing then there are plenty of film options for you to take your loved one along to this Valentine's Day. Plus, SPECTRA, Kendrick Lamar, Scottish Fan Fest and more...
In the capital, your lovely friends at the Cameo have got you covered, with a special screening of the romantic classic The Creature From the Black Lagoon. And if you're really into your fish/human romances, why not swim right in to a screening of Guillermo Del Toro's latest flick The Shape of Water straight after, for even more underwater lovin'. Or for the traditionalists, you can catch Casablanca over at the Filmhouse instead, but you can probably sense our eye rolls.
Over in Glasgow, Flying Duck are also screening another tale of star-crossed lovers, with a screening of Silence of the Lambs, courtesy of Burnt Church Film Club. If you really want to impress your date, you could bring along a nice bottle of Chianti and cook up some fava beans for your movie snacks – just an idea.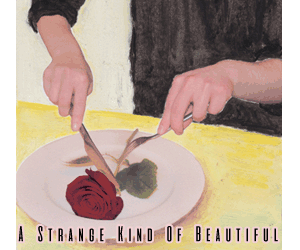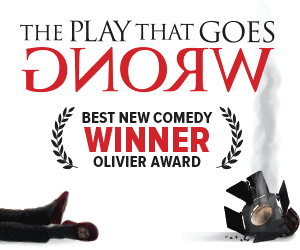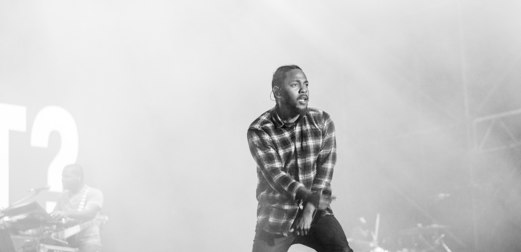 Kendrick Lamar
SSE Hydro, Glasgow. 11 Feb, 6.30pm
Kendrick Lamar's latest album DAMN. came in at number one on our Albums of 2017 list, and for good reason. K.Dot caught the attention of hip-hop fans around the globe when he dropped his debut studio project Section.80 back in 2011 and he's gone from strength to strength since. Making this an even more unmissable show, he's also bringing minimal piano man James Blake along with him. Image: Batiste Safont (Own work) via Wikimedia Commons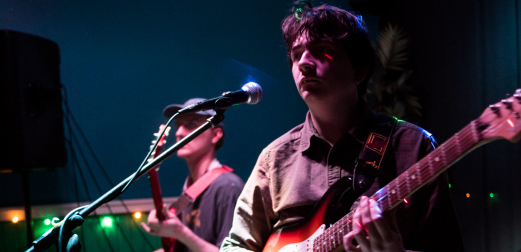 A Cut Above
The Old Hairdressers, Glasgow. 10 Feb, 7pm
Glasgow-based promoters Plastic Cowboy have put together a night of live music and art, featuring performances from some of the best up-and-coming bands and works by local artists. West Princes (pictured), Hairband, The Pale Kids and Tongue Trap will all perform on the night, while an exhibition of printwork and photography by the likes of Iveta Smidt, Annie Higgen and Pablo Llopis will also be on show. Image: Kat Gollock
---
Sign up to our Zap! newsletter to get our top ten events guide in your inbox every week
---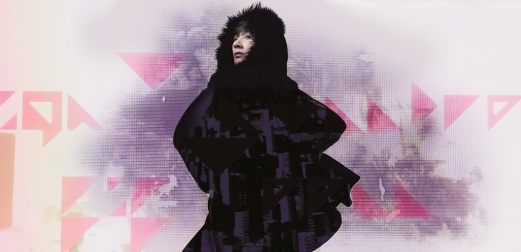 SPECTRA
Various venues, Aberdeen. 8-11 Feb
Aberdeen's annual Festival of Light, SPECTRA this year includes an exciting new music programme, which will run alongside the festival taking place this weekend. The Nordic-themed music festival, programmed by Curated Place, will include AV shows from Warp Records' Plaid, world-renowned Norwegian producer Lindstrøm and local talent Fiona Soe Paing (pictured). Image: Wes Kingston


Queer Theory: The L Word
Nice 'n' Sleazy, Glasgow. 14 Feb, 7.30pm
Whether you're flying solo or coupled up, Glasgow queer cabaret troupe Black Doves bring you a special Valentine's Day themed edition of Queer Theory that will send sparks flying. Queer Theory: The L Word will be hosted by performance artist Katy Dye, aka Katy Cupid, who will introduce acts from the worlds of music, comedy, poetry, drag and variety – just watch out for the arrows. Image: Martin Windebank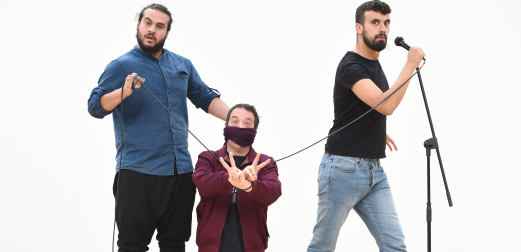 Showtime from the Frontline
Traverse Theatre, Edinburgh. 14-17 Feb
Another option for your Valentine's Day dates is a trip to the theatre, and the Traverse have got a great show for all you young lovers, running free. In Showtime from the Frontline, the show's writer Mark Thomas and his team set out to run a comedy club for two nights in the Palestinian city of Jenin. But it's not so simple to celebrate freedom of speech in a place with so little freedom. Image: Lesley Martin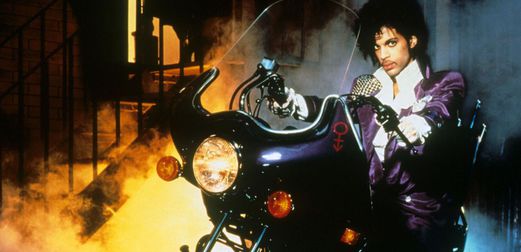 Purple Rain
Glasgow Film Theatre, Glasgow. 9 Feb, 11pm
If Justin Timberlake's Super Bowl Halftime Show had you rueing the day he was born for his rather lacklustre attempt at honouring The Purple One, then you can celebrate Prince in all his glory at GFT tomorrow night instead. As part of their Late Night series, they will be screening the 1984 cult classic Purple Rain, capturing Prince Rogers Nelson in his prime, with an incredible soundtrack to boot.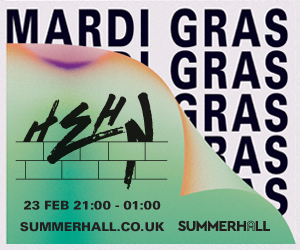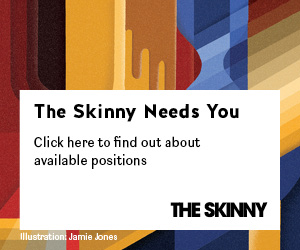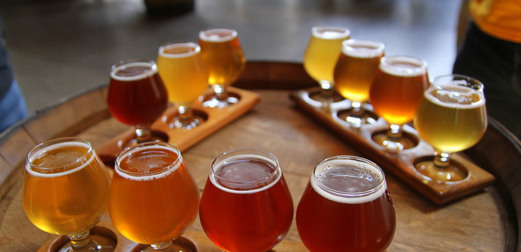 Scottish Fan Fest
The Signet Library, Edinburgh. 10-11 Feb
Don your family tartan, crack open a can of Irn Bru and fire into a haggis supper because patriotism reaches an all time high at Scottish Fan Fest this weekend. The team behind Craft Beer Revolution have put together a two-day celebration of Scottish culture, hosting some of the best food and drinks professionals and craft designers in Scotland, accompanied by a programme of Scottish entertainment.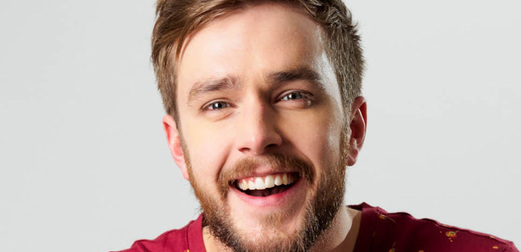 Iain Stirling – U Ok Hun? X
The Stand Comedy Club, Glasgow. 12 Feb, 7.30pm
Edinburgh-born comedian Iain Stirling gained a hoard of new fans last year after narrating the ITV2 reality dating show/glorified shag-athon Love Island. His subsequent Edinburgh Fringe show U Ok Hun? X sold out its four-week run in advance, resulting in extra dates at the Pleasance Grand being added due to demand. Now, he's taking it around the UK for those that missed it the first time round.
---
Read more news from across the Scottish cultural scene at theskinny.co.uk/news
Find out how you could win some lovely prizes at theskinny.co.uk/competitions
---