What's On Scotland 6-13 May: Christelle Oyiri at Tramway & more
New new, groundbreaking exhibitions arrive at Tramway this month. Elsewhere, Mattiel play Glasgow and the long-awaited Keepers of the Light arrives in Edinburgh.
If you're on the hunt for a good rainy-weekend Thing To Do then you're in luck: this month sees Glasgow's Tramway refresh its exhibition programme, with two brand new exhibitions perfect for getting lost in: Christelle Oyiri's Gentle Battle (until 14 Aug) and Human Threads (11 May-28 Aug).
Already in the space is Gentle Battle, the debut solo exhibition from Paris-based artist and one-to-watch-out-for Christelle Oyiri. Her work explores the intersection between trauma and conflict, using installation to examine colonial inheritances and the ways in which they inscribe warfare onto our present.
Equally moving and important is Human Threads, which opens this coming week. Curated by Edinburgh-based organisation Artlink, this ambitious, boundary-pushing exhibition is informed by individuals with profound and multiple learning disabilities (PMLD), crafting an immersive, interactive landscape that examines how we experience and encounter our material world.
Both exhibitions take place in Tramway's stunning industrial space and are absolutely free - just drop by for a dose of unmissable art.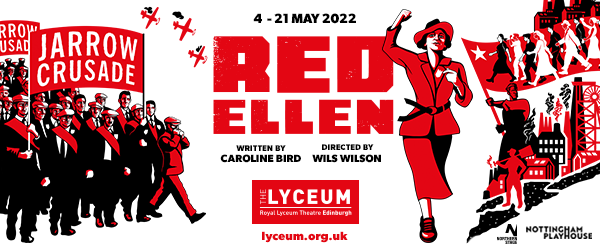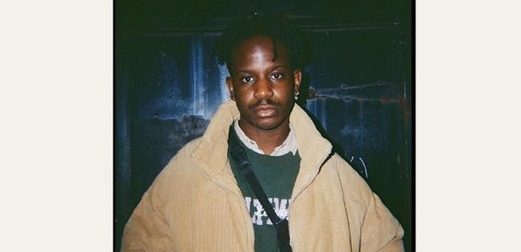 George IV & Mango Lounge present: salute
Sneaky Pete's, Edinburgh. 12 May, 11pm
A collaboration between American-born, Edinburgh-based producer George IV and Manchester DJ salute, this night is a celebration of the UK garage scene, combining R&B and hip-hop influences with classic garage beats. Image: courtesy of salute/Sneaky Pete's.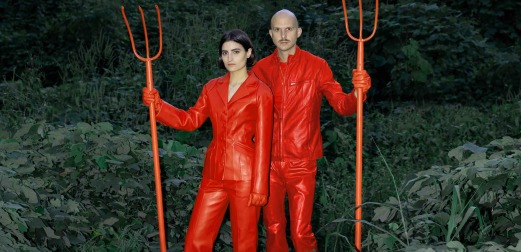 Mattiel
Oran Mor, Glasgow. 10 May, 7pm
Attention, fans of True Detective and The Beguiled: there's a new vibe in town. Atlanta-based duo Mattiel are bringing their particular brand of Southern Gothic to the halls of Oran Mor following the release of their rapturously acclaimed third album Georgia Gothic. Image: Heavenly Records.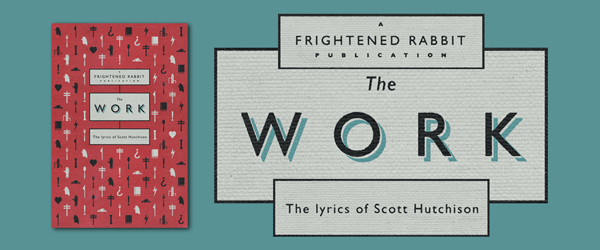 ADVERTISEMENT | Frightened Rabbit's The Work: The lyrics of Scott Hutchison

Following the sell-out hardback limited edition, the paperback of The Work is available now. This book is meant both as a celebration of and tribute to the late Scott Hutchison's unbridled creativity, by presenting the band's complete lyrics with handwritten excerpts by Scott, alongside his illustrations. Available now, get 20% off with code WORK20 before 20 May, only at fabermusic.com.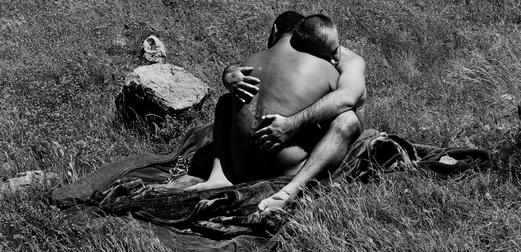 Mark McKnight: Kiss of the Sun
Kendall Koppe, Glasgow. Until 28 May
Los Angeles-based artist and photographer is known for his investigations into queer expression, documenting the movements and textures of the United States' desert landscapes interspersed by queer bodies and acts. His stark yet beautiful black-and-white photographs redefine the politics of landscape art by interweaving geographical space with ideas of history, trauma, and memory. Image: Kendall Koppe.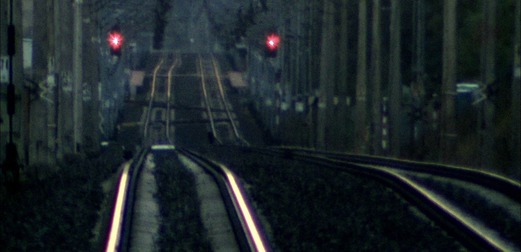 Douglas Gordon: k.364
DCA, Dundee. 7 May-7 Aug
Scottish artist Douglas Gordon explores ideas of memory in his remarkable film installation k.364. Following two Israeli musicians of Polish descent as they travel by train to their homeland from Berlin, Gordon's film - fragmented across multiple scenes - considers how memory can be both individual and collective, personal and inherited. Image: Studio lost but found / VG Bild-Kunst, Bonn 2020.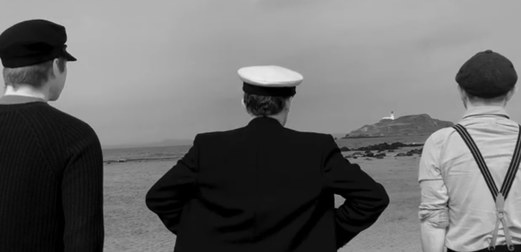 Keepers of the Light
The Studio, Edinburgh. 6-7 May
Penned by The Skinny's own Edinburgh Venues Editor Izzy Gray, this unique mystery centres on three lighthouse technicians who find themselves on a small outpost in the Outer Hebrides where, years before, three lighthouse keepers mysteriously vanished... Image: Capital Theatres.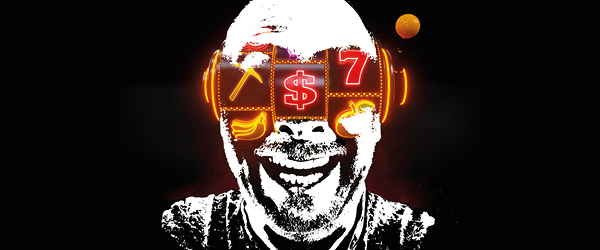 ADVERTISEMENT | Dundee Rep Ensemble presents THE BOOKIES
Dundee Rep, Dundee, 3-21 May
Michelle, Pat, John (staff) and Harry (punter) spend their days in a rundown Edinburgh Bookies. One day things take an unexpected turn and Pat wonders if it's odds-on he'll lose his job. Bad things happen to bad people they say; and as the tensions rise and accusations fly, the mystery deepens. Meanwhile, gambling addict Harry is convinced there is a ghost in the machine. Dark forces are at work here but will the truth finally be revealed?
The world premiere of this black comedy will have you in stitches wondering who will win and who will lose. It's a riveting new thriller where our four untrustworthy heroes are brought vividly to life by the acclaimed Dundee Rep Ensemble. Everyone keeps their cards close to their chest but things are not quite as they seem here in the Bookies so get ready for a night of secrets, lies and big surprises; in the end, it's all or nothing.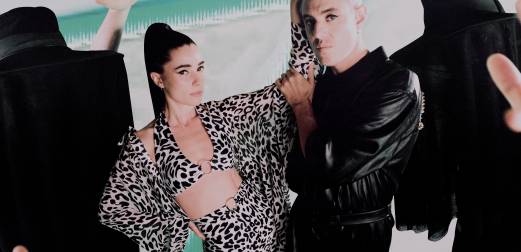 Confidence Man
The Liquid Room, Edinburgh. 7 May, 7pm
Australian electro pop duo Confidence Man are in the business of making you feel great. Their debut album Confident Music for Confident People did just what it said on the tin, offering a brand of infectious, unapologetic pop tunes. With their most recent album Tilt, the focus of this week's tour, they continue the theme: turn up for live music at its most euphoric. Image: Courtesy of artist.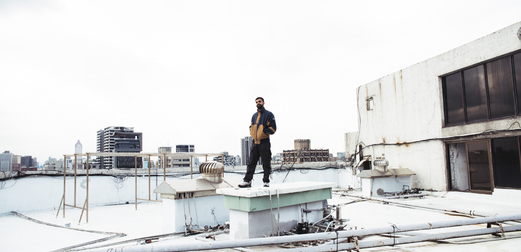 We Should Hang Out More with Ahadadream
The Berkeley Suite, Glasgow, 6 May, 11pm
Founder of London-based label More Time Records and the founder of No ID, a London party dedicated to South Asian DJs, polymath and DJ extraordinaire Ahadadream is heading to Glasgow for a night of unparalleled electronic music. Known for his unique edits and dubs, Ahadadream blends desi influences with the cutting edge of UK club culture for a joyous celebration of nightlife. Image: Courtesy of artist.