What's On Scotland 5-12 Feb: Iran Festival & more
Get ready for a cinematic odyssey at Edinburgh's Iranian Festival, taking place all week at the Filmhouse. Plus, Arlo Parks heads to King Tut's, StAnza Poetry Festival returns to St Andrews and The Skinny throws a Glasgow Film Festival Party...
Iran has been in the news for plenty of not brilliant reasons recently (thanks 2020, you're doing great), but Edinburgh's Iranian Festival is here to help balance the scales. Offering a programme of back-to-back cinematic treats that will be hard to track down elsewhere in the UK, this is a festival in a city of festivals that you won't want to miss.
Focusing on narratives of gender, sexuality and freedom of movement between men and women within Iran's rigidly policed society, the programme kicks off with the stunning 2019 film Son-Mother, followed by a Q&A with the film's director Mahnaz Mohammadi and festival curator Dr Nacim Pak-Shiraz. Other highlights include arthouse film Leakage, about a woman who begins to exude crude oil, and Women According to Men, a fascinating documentary on the sociocultural position of women in Iran between 1932 and the 1979 revolution.
Accompanying the film programme is a photography exhibition in Edinburgh's Filmhouse, where the films are screened, adding further new perspectives on this often misunderstood country.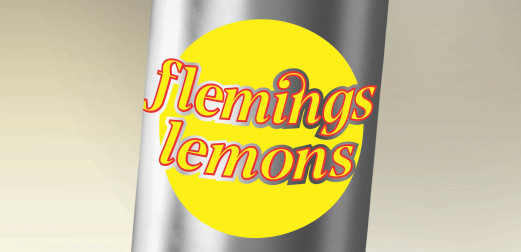 Flemings Lemons
CCA, Glasgow. Until 29 Mar
Set up as an immersive exhibition selling a fantasy lemonade elixir, Ross Fleming's Flemings Lemons interweaves narratives of consumerism, capitalism, and queerness - focusing particularly on stories of transmission and violence in the AIDS epidemic - in a playful yet deeply powerful CCA exhibition. Image: Ross Fleming.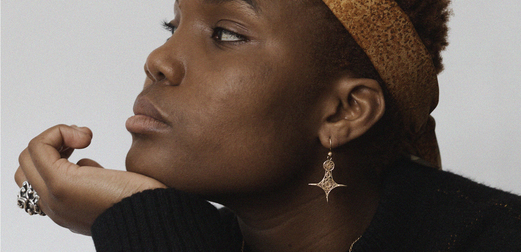 Arlo Parks
King Tut's, Glasgow. 10 Mar, 8:30pm
Arlo Parks may only be 19, but she's already making big waves in the music scene. Highlighted as an emerging new talent in the BBC's Sound of 2020, Parks is known for blending personal lyrics with ethereal tunes. Her deeply soulful indie pop melodies at King Tut's promise a profoundly beautiful night. Image: Charlie Cummings.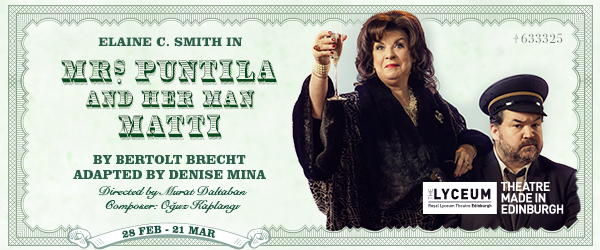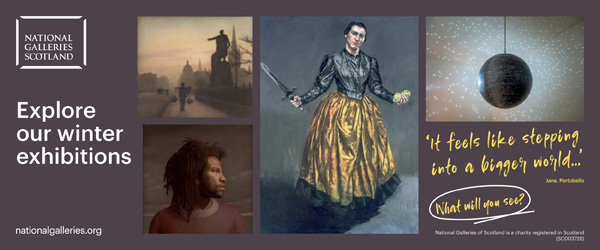 ADVERTISEMENT | Don't miss at National Galleries of Scotland
National Galleries of Scotland, Edinburgh, Until March 2020
There's still a chance to catch our exhibitions this winter. Come and be moved and inspired by the ferocious and fantastic imagination of Paula Rego; revel in the ingenious, astral collaborations of Katie Paterson in NOW; uncover the touching human stories in the BP Portrait Award 2019; or see a nation captured during a century of change in Scotland's Photograph Album: The MacKinnon Collection.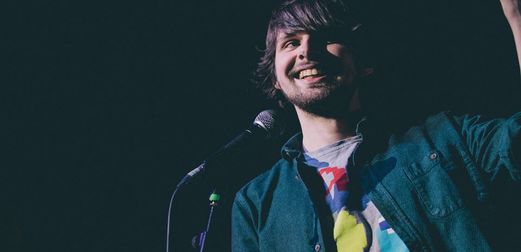 StAnza Poetry Festival
Various venues, St Andrews. 4-8 Mar
Bringing the best of poetry to St Andrews' beautiful shores since 1998, this year's StAnza Poetry Festival line up is no different. Highlights include Poetry Cafés (complete with snacks) with the likes of BBC slam champion Birdspeed, a masterclass with renowned poet Mimi Khalvati, and a reading by Wendy Cope. Image: StAnza Poetry Festival.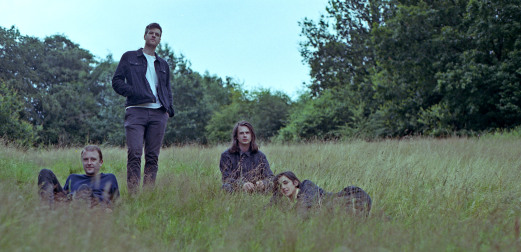 Spinning Coin
Sneaky Pete's, Edinburgh. 12 Mar, 7pm
Headed to Sneaky Pete's to celebrate the launch of their second album Hyacinth, this Glasgwegian group are known for their dreamy, hazy sounds, bringing a touch of melancholia to heartfelt indie tunes. Their dance-happy but strangely intimate songs are perfect for Sneaky's cosy, after school vibes. Image: Owen Godbert.
---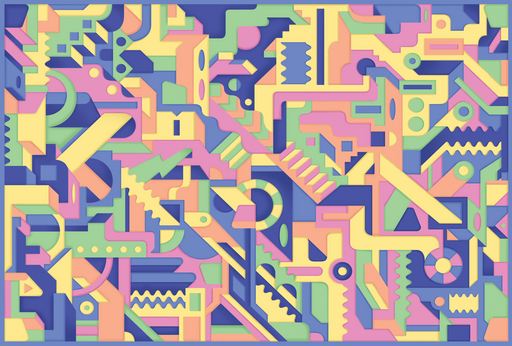 Want a guide to the best of the Scottish cultural scene in your inbox every week? Sign up to our mailing list! 
---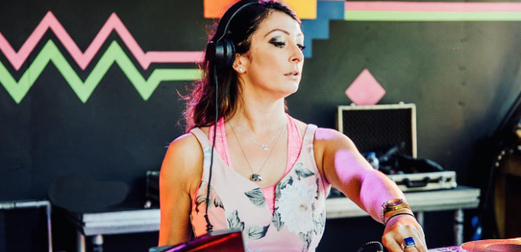 GFF: The Skinny Presents the End of the Festival with Rebecca Vasmant
Blue Arrow, Glasgow. 7 Mar, 11pm
What better way to celebrate/mourn the end of the Glasgow Film Festival than with an extra special party that we have thrown especially for you (OK, and for us)? Head to the Blue Arrow after the credits roll on your last film for a night of afrobeats, funk, and jazz headed by DJ Rebecca Vasmant. Image: Glasgow Film Festival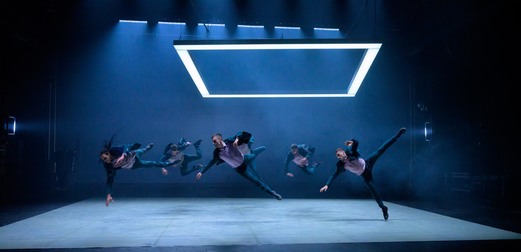 BalletBoyz DELUXE
Festival Theatre, Edinburgh. 8 Mar, 7:30pm
Founded 20 years ago by ex-Royal Ballet dancers, BalletBoyz is both a show and a movement, designed to make ballet and dance as accessible as possible to the public. Forget fussy tutus and steps that haven't changed in two centuries - this is dazzling ballet at its most modern and cutting edge. Image: George Piper.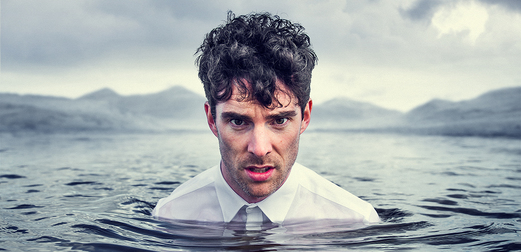 MAIM
Tron Theatre, Glasgow. 6-14 Mar, 8pm + matinee
A gorgeous, evocative blend of music, spoken word and projection, MAIM is a searing investigation of the loss of local land and language, and a rallying cry for its protection. Featuring a unique collaboration with Gàidhlig-electronica band WHYTE, MAIM is like nothing you've seen before on the Scottish stage. Image: Laurence Winram.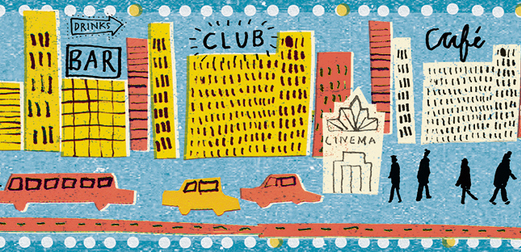 The Skinny X Innis & Gunn Pub Quiz
Innis & Gunn Brewery Tap Room, Dundee. 5 Mar, 8pm
Our series of pub quizzes partnered with the good folks at Innis & Gunn continues with a quiz tonight in the fair city of Dundee. Grab your smartest pals and see if you can beat our fiendish (but not that fiendish) questions. For those in Glasgow who don't want to trek to Dundee, head to Innis & Gunn on Ashton Lane at 8pm for the same quiz. Image: Louise Lockhart
Read more news from across the Scottish cultural scene at theskinny.co.uk/news
Find out how you could win some lovely prizes at theskinny.co.uk/competitions