What's On Scotland 3-10 Oct: Dance International Glasgow & more
Dance International Glasgow is back at Tramway this month, with a delectable programme. Plus, Aberdeen International Comedy Festival, Eastern Promise, Edinburgh Spanish Film Festival and more...
If the often tragic depictions of dance seen on Strictly have you yearning for some dance of the professional kind, news of the return of Tramway's biennial festival Dance International Glasgow will surely be music to your ears.
Gisèle Vienne's latest production, Crowd, makes its Scottish premiere at this year's festival, and that's just one of the many highlights on the programme. Directed and choreographed by Mele Broomes, Grin subverts hyper-sexualised notions of African and Caribbean dances in an autobiographical story told only through movement.
A selection of local artists and collectives have also been invited to create responses to Tramway's current installation of Chicago-based visual artist Nick Cave's work, Until, as part of DIG's Call and Response project. Participating artists include Christian Noelle Charles, Thulani Rachia, Seqouia Barnes, Aya Kobayashi and many more.
---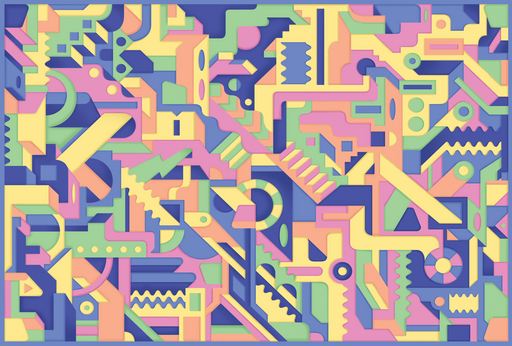 Want a guide to the best of the Scottish cultural scene in your inbox every week? Sign up to our mailing list! 
---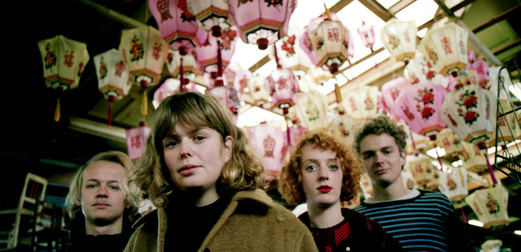 Pip Blom
The Caves, Edinburgh. 9 Oct, 7pm
If there's a prize for most shows played in 2019 it'd surely have to go to Pip Blom. They've played an unbelievable amount of shows and had a particularly busy festival season since releasing their debut album, the glittering indie-pop romp, Boat. Be sure to catch them in Edinburgh this week or Glasgow next week as they've definitely earned themselves a break in the new year. Image: Raymond van Mill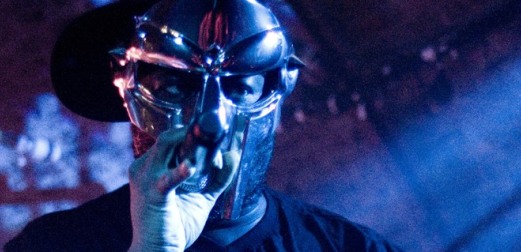 Abstract Orchestra plays MF DOOM
St Luke's, Glasgow. 4 Oct, 7pm
The songs of MF DOOM reimagined by a live orchestra? Sign us up! The London-born, New York-raised hip-hop artist is a true legend of the genre. As a solo artist and in his multiple collaborations, with the likes of Madlib, Danger Mouse and Bishop Nehru, he has released some of the best hip-hop albums of the last 20 years. Image: Stewart Fullerton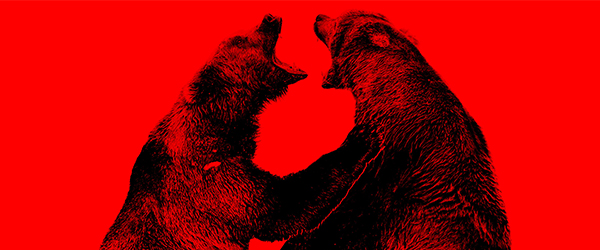 ADVERTISEMENT | The Monstrous Heart
Traverse Theatre, Edinburgh. 23 Oct-2 Nov
Mag lives in a cabin in the Canadian wilds. It's an unremarkable life, save for the enormous bear carcass on the kitchen table. But when her estranged daughter Beth turns up having been freshly released from prison, the past becomes terrifyingly present – and the bear isn't the only thing with a dangerous bite. Thrilling and surreal, The Monstrous Heart by Oliver Emanuel is directed by Gareth Nicholls (Crocodile Fever, Ulster American). Watch the trailer.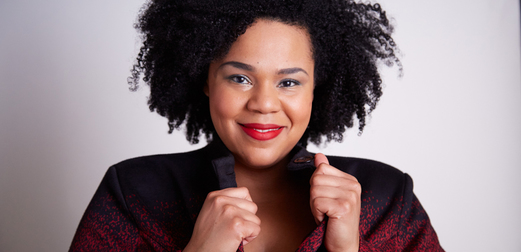 Aberdeen International Comedy Festival
Various venues, Aberdeen. 3-14 Oct
Desiree Burch (pictured), Sofie Hagen and Paul Foot are among some of the names heading to the Granite City for Aberdeen International Comedy Festival this week. Now in its fourth year, the festival continues to convince international and local comedic talents to make the journey up to Aberdeen. 2019 Fringe success stories Jordan Brookes and Fern Brady are further highlights. Image: Teän Roberts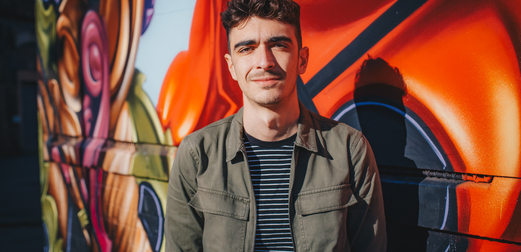 Eastern Promise
Platform, Glasgow. 4 & 5 Oct, times vary
The stage adaptation of Jenni Fagan's debut novel, The Panopticon – presented by the National Theatre of Scotland – opens Platform's annual multi-arts festival Eastern Promise this year, making its world premiere. The line-up also includes music from Burd Ellen and Lubomyr Melnyk, spoken word from Chris McQueer (pictured), a new exhibition from Duncan Marquiss and much more. Image: Sinéad Grainger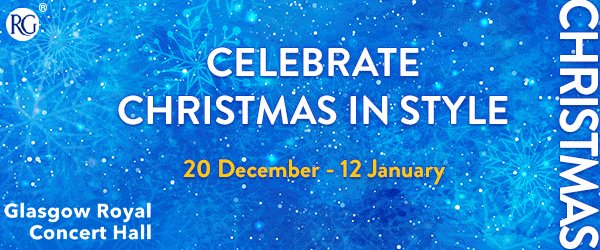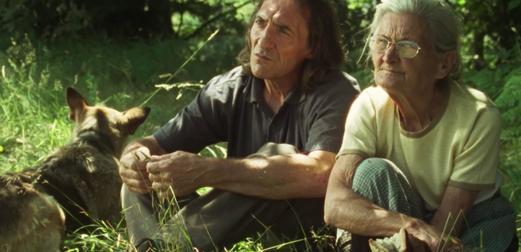 Edinburgh Spanish Film Festival
Various venues across Scotland. 3 Oct-14 Nov
Despite its title, the Edinburgh Spanish Film Festival isn't all about the big screen. As well as film highlights including Yuli and Fire Will Come (pictured), the festival also offers the opportunity to indulge in Spanish delicacies. A tapas and wine event follows a screening of Chef's Diaries: Scotland and there's an evening of food, drinks and flamenco in honour of Seville's annual Feria de Abril. Image: ESFF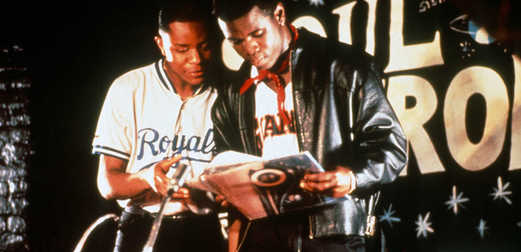 Artist's Choice Screenings: Young Soul Rebels
DCA, Dundee. 8 Oct, 6pm
To coincide with her exhibition How Flexible Can We Make the Mouth, currently on show at DCA, Alberta Whittle has also chosen three films to screen as part of the venue's Artist Choice Screenings series. Following screenings of Carmen Jones and Poetic Justice, Whittle's final selection is Young Soul Rebels, artist Isaac Julien's 1991 feature debut.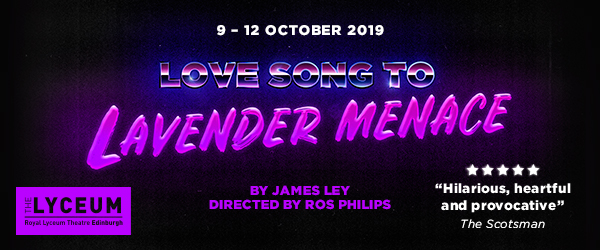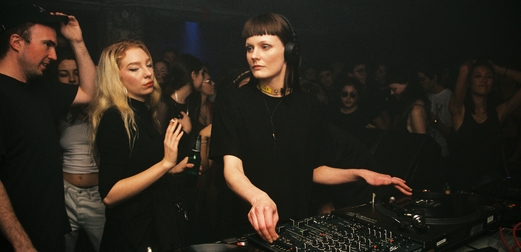 Palidrone: SPFDJ B2B VTSS
The Mash House, Edinburgh. 4 Oct, 11pm
Since Palidrone brought Swedish-born SPFDJ (pictured) to Edinburgh for her Scottish debut in February last year, she's only returned to Scotland twice, and both times to Glasgow. But she's back in the capital this weekend alongside Polish-born Martyna Maja, aka VTSS. Maja released her 2018 EP Self Will on SPFDJ's Intrepid Skin label, so pairing them up feels like an inspired decision. Image: George Nebieridze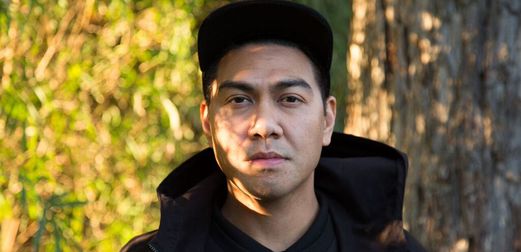 Voyage presents Mike Servito
The Ice Factory, Perth. 5 Oct, 11pm
Mike Servito had already made a name for himself in his hometown of Detroit before making the move to New York in the late 2000s. He soon began a residency at Brooklyn club night The Bunker, which he still currently holds, and started getting gigs all over the world. Servito has gained a reputation over the years as a DJ's DJ, known for his skilful mixing ability as much as his track selections.
---
Read more news from across the Scottish cultural scene at theskinny.co.uk/news
Find out how you could win some lovely prizes at theskinny.co.uk/competitions
---