What's On Scotland 28 Feb-7 Mar: Room 2 Launch
The La Cheetah boys launch their new club Room 2 over two nights this weekend, with headline sets from JD Twitch and Moodymann alongside local supports. Plus, Foals, GFF Closing Gala, Kris Lemsalu, Wee Dub Festival and more...
As they celebrate their 10 year anniversary in 2019, the team behind the always forward-thinking La Cheetah Club launch their latest venture, Room 2 – a new, larger premises on Nelson Mandela Place – this weekend.
The club's launch will take place over two nights, with a strong local line-up. Optimo's JD Twitch, Sofay & Ribeka and The Burrell Connection kick things off on Friday night, while Detroit legend Moodymann takes to the decks on Saturday night, with support from La Cheetah residents Wardy & Dom D'Sylva. Throughout the rest of the month, the new club is set to host nights from VAJ.Power and Magic City, the 20th anniversary of Million Dollar Disco and a record label night from Animal Farm. 
Meanwhile, over at their sister venue they're not scrimping on talent, as Missing Persons Club lock down Berlin legend Freddy K for his debut Glasgow show on Friday night. And on Saturday night, La Cheetah regulars Lezure celebrate their fourth birthday with a live set from Manchester's Claro Intelecto and a set from the team behind local label Craigie Knowes.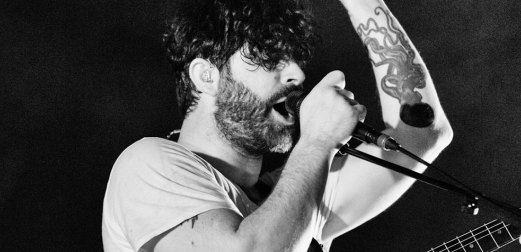 Foals
The Liquid Room, Edinburgh, 5 Mar, 7pm
Yannis and co are back, and following the announcement that the band will release two new albums this year, they've also announced three intimate warm-up shows this week. Foals will play Manchester's Gorilla, Edinburgh's The Liquid Room and London's EartH ahead of the release of Everything Not Saved Will Be Lost Part 1 before heading across to North and South America. Image: Jon Ellenor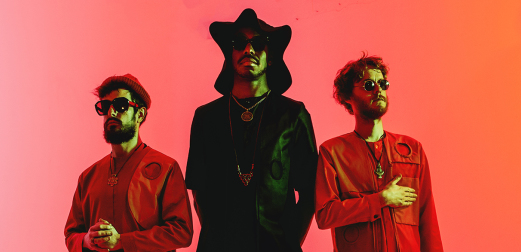 The Comet Is Coming
Stereo, Glasgow, 28 Feb, 7.30pm
King Shabaka, Danalogue The Conqueror and Betamax Killer – all their legit birth names we imagine – make up London-based jazz/funk/psych trio The Comet Is Coming. Catch them in all their madcap acid jazz glory at Stereo tonight, where they'll hopefully be treating everyone to a few snippets from their upcoming album, Trust In The Lifeforce Of The Deep Mystery, due for release on 15 March. Image: Fabrice Bourgelle
---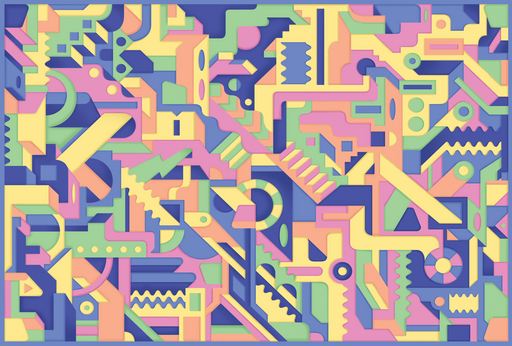 Want a guide to the best of the Scottish cultural scene in your inbox every week? Sign up to our mailing list! 
---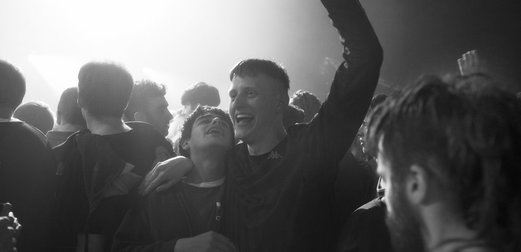 GFF Closing Gala: Beats
GFT, Glasgow, 3 Mar, 7.15pm & 10pm
Glasgow Film Festival concludes for another year this weekend, and this year it closes with an adaptation of Kieran Hurley's award-winning one man show, Beats. Set in 1994, the film follows two childhood friends who fall for the anarchy and freedom of the local rave scene. With all three 7.15pm screenings already sold out, an extra late night screening has also been added at 10pm, so grab your tickets while you can.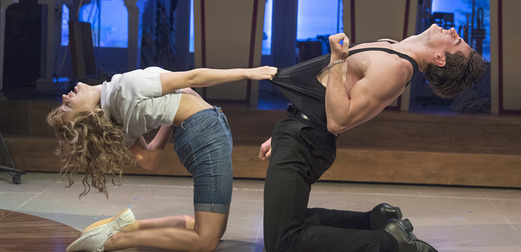 Dirty Dancing
Festival Theatre, Edinburgh, 4-9 Mar, times vary
Baby and Johnny's whirlwind, yet just slightly inappropriate, romance gets a theatrical revamp in a new stage production of Dirty Dancing. Based on the 1987 classic starring Jennifer Grey and Patrick Swayze, with one of the greatest film soundtracks of all time (fact), this new adaptation is sure to have you pining for a summer trip to a holiday camp, or maybe not. Image: Alastair Muir
---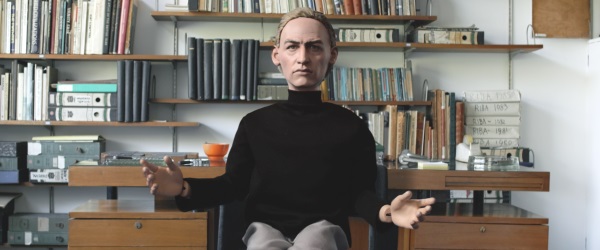 ADVERTISEMENT | AMOS' WORLD
Tramway, Glasgow, Until 17 Mar
Bringing together film, animation, puppetry and extraordinary Brutalist-inspired installation, AMOS' WORLD is conceived as a television show peopled by the architect and residents of a socially progressive housing estate. Artist Cécile B. Evans explores the role of emotion in contemporary societies and the increasing influence of new technologies as their carefully constructed communal fantasy begins to crumble. Immerse yourself in AMOS' WORLD before it disappears. Free entry.
---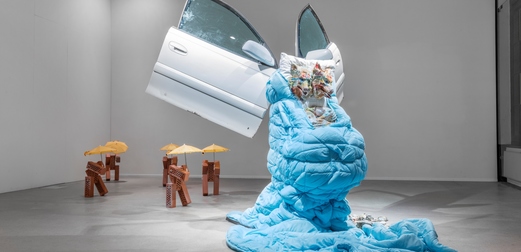 Kris Lemsalu
Tramway, Glasgow, 2 Mar-14 Apr
Before she jets off to the Venice Biennale to represent her home country of Estonia in May, Kris Lemsalu presents a new body of work at Tramway in a co-production with Goldsmiths CCA. If Lemsalu's previous works are anything to go by, you can be sure to expect a collection of feminist-leaning mixed-media sculptures and installations with unexpected materials.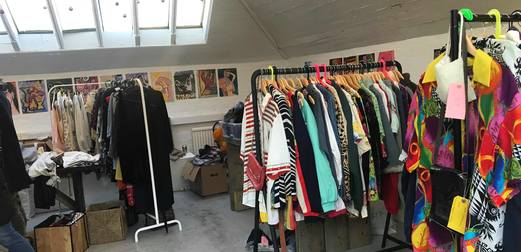 Sustainable Clothes Sale
Old Tolbooth Market, Edinburgh, 3 Mar, 11am
If you're in desperate need of some slick new garms, make sure you head down to the recently reopened Old Tolbooth Market on Sunday. There you'll find a team of local sellers flogging vintage clothing, retro sportswear, handmade accessories and upcycled garments for you to jazz up your wardrobe with, and inevitably spend the majority of your month's pay on vintage Adidas. Image: Marta Bartkowska
---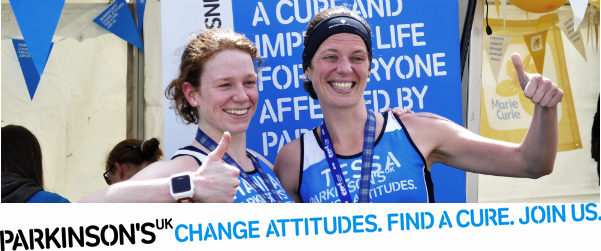 ADVERTISEMENT | Parkinson's UK
Edinburgh Marathon Festival, Edinburgh, 26 May
Looking to beat your PB? The UK's fastest marathon is taking place on 26 May. General entries have now sold out, but we have a charity place with your name on it. Join team Parkinson's in the Edinburgh Marathon and raise funds for people with Parkinson's. As part of the team you'll receive a quality running top and free massage after running 26.2 miles! Use the code SKINNYEMF for £10 off your registration fee.
---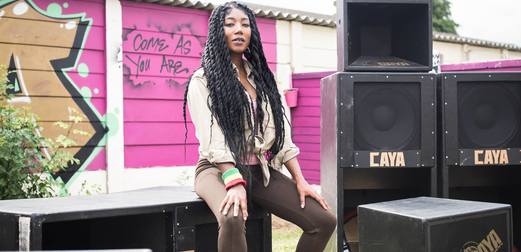 Wee Dub Festival
Various venues, Edinburgh, 1-3 Mar, times vary
Since its inception in 2011, Wee Dub Festival has become one of the biggest roots and reggae events in the UK. Now inhabiting seven venues across Edinburgh, the festival includes four sessions over three days, as well as a film screening and family social. Catch sets this weekend from Jah Shaka, Thali Lotus (pictured) of CAYA Soundsystem, Marina P and more. Image: Elliott Baxter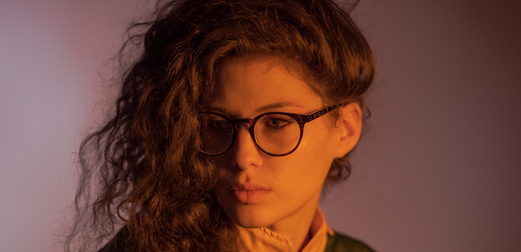 10 Years of Thunder Disco: Willow
Sub Club, Glasgow, 1 Mar, 11pm
Subbie regulars Thunder Disco also celebrate their 10th birthday this year, and for their first party of 2019 they've invited along Manchester-born Sophie Wilson, AKA Willow. Making her big break in 2014, when Move D featured her track Feel Me on his Fabric 74 mix, Willow has since gone on to play clubs and festivals all over the world. On the warm up are the birthday boys themselves, Hammer & Jubé.
---
Read more news from across the Scottish cultural scene at theskinny.co.uk/news
Find out how you could win some lovely prizes at theskinny.co.uk/competitions
---