What's On Scotland 27 Jun-4 Jul: Paradise Palms 5th birthday
Celebrate five years of Paradise Palms this weekend, with celebrations kicking off tonight! Plus, THEM!, Art Car Boot Sale, Charlotte Prodger, DJ Nobu and more...
Paradise Palms have brought us a dizzying maelstrom of wacky games, gigs and Buckfast cocktails over the years, and they're celebrating some of those greatest hits at their fifth birthday.
They're kicking things off tonight with a party hosted by the Fringe's alternative drag hit Polyfilla, featuring poetry from Iona Lee, live music by Maranta and sets from Palms regulars NikNak and Jacuzzi General. There will also be party games, drinks and nibbles from Palms' veggie/vegan food-supplying residents Lucky Pig.
They continue, and conclude, the celebrations on Sunday night, when the Palms staff will be facing off with the EH-FM family in a "DJ death match". Get down to see who will win the almighty battle and steal the crown as Edinburgh's best DJ collective (sort of).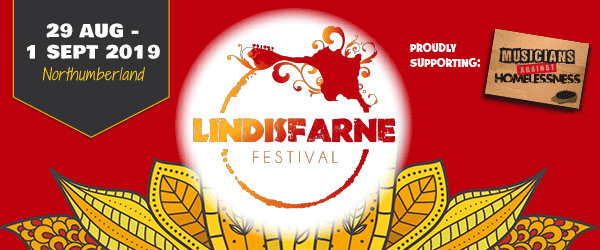 ---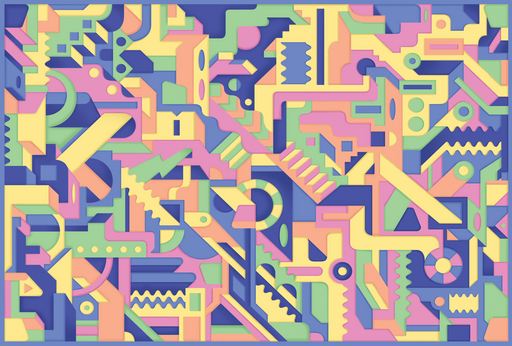 Want a guide to the best of the Scottish cultural scene in your inbox every week? Sign up to our mailing list! 
---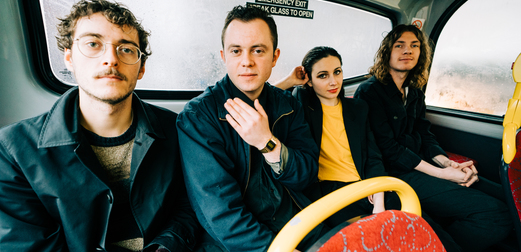 Gaygirl
Sneaky Pete's, Edinburgh. 27 Jun, 7pm
Gaygirl might not have the most internet-friendly band name (tip: add 'band' on to the end of your search), but they are a band worth knowing about. The four-piece take their grungy sounds to Sneaky's tonight, with support from Book Klub and Casual Drag, before making their way over to Glasgow tomorrow to play at Broadcast, with support from The Bleeders and Ghostbaby. Image: Lindsay Melbourne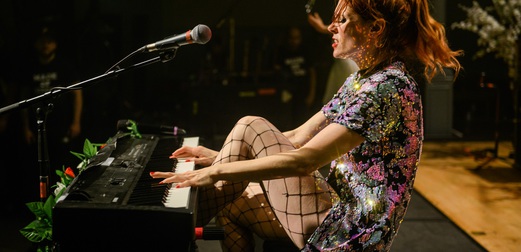 Kate Nash
The Art School, Glasgow. 29 Jun, 7pm
One of the survivors of the late 00s indie-pop explosion, Kate Nash continues to release new music, with her latest single Bad Lieutant released just last weekend. The new single coincided with the release of Nash's BBC Three documentary Kate Nash: Underestimate The Girl, exploring the struggles she experienced after being being dropped by her label and forced to self-fund her fourth studio album. Image: Charlotte Patmore
---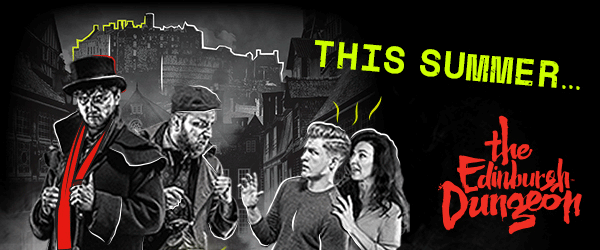 ADVERTISEMENT | Burke & Hare: The Business of Murder
The Edinburgh Dungeon, Edinburgh. From 29 Jun
True crime lovers, rejoice! Burke & Hare: The Business of Murder opens on 29 June at The Edinburgh Dungeon; a horrible new experience immersing visitors in late Georgian Edinburgh. Uncover the deadly deeds of the city's most notorious serial killers! Discover the bloody history of medical research in 19th century Edinburgh's world-renowned anatomy schools. You'll also get a crash course in "Burking" – a term originally coined after William Burke's particular method of dispatching victims.
---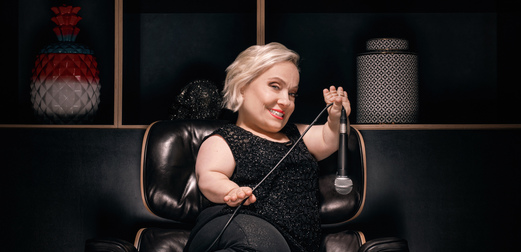 THEM!
Tramway, Glasgow. 27 Jun-6 Jul, 7.30pm
Hello and welcome to THEM!, the live TV chat show featuring the usual suspects – the host, the guest, the band, the audience... and 150,000 leafcutter ants. Inspired by the 1950s B-movie, where a swarm of giant ants descend on Los Angeles, this newest collaboration between Stewart Laing and Pamela Carter asks questions about identity while negotiating a constantly shifting world. Image: Mihaela Bodlovic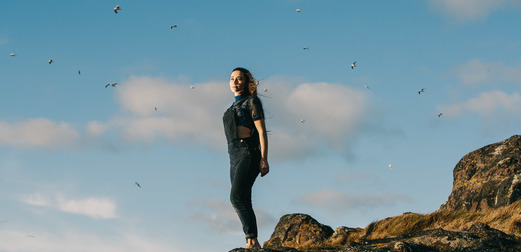 Formation Festival
Assembly Roxy, Edinburgh. 28-30 Jun, times vary
Edinburgh is a rich hub of theatre all year round, and Formation Festival is shedding light on some of that local talent over three days. Head to the Assembly Roxy to catch nine eclectic shows, including Deficit (pictured) which explores everyday magical realism, a woman's take on belonging in Pink House, and Being Liza, starring Scotland's premier Liza Minelli tribute act, Frances Edwards.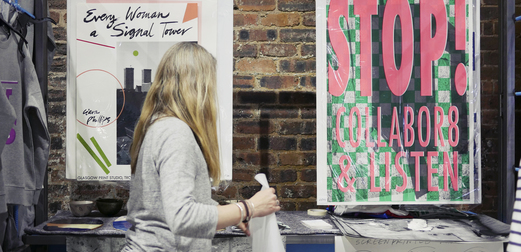 Art Car Boot Sale
SWG3, Glasgow. 29-30 Jun
Collect some art deals on wheels at the Art Car Boot Sale. Curated by Patricia Fleming, 100+ artists will gather at Scotland's only contemporary art car boot sale at SWG3 this weekend, with a selection of limited edition prints, art books and more affordable pieces ranging from £5 to £500. DJs, street food and cocktails will also add to the weekend buzz.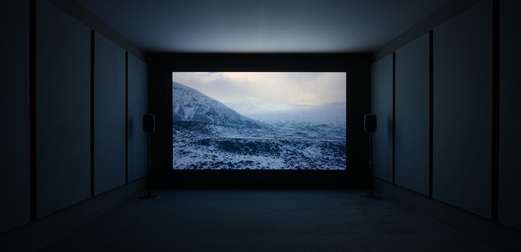 Charlotte Prodger: SaF05
Glasgow Film Theatre, Glasgow. 3 Jul, 6.30pm
Commissioned by Scotland + Venice, Turner-prize winner Charlotte Prodger completes a trilogy of films with single-channel video SaF05. The film builds on Prodger's explorations of identity and a "queer wildnerness", drawing inspiration from a maned lioness found in Botswana and looking back on the artist's memories of growing up a queer teenager in an Aberdeen village. Image: Cristiano Corte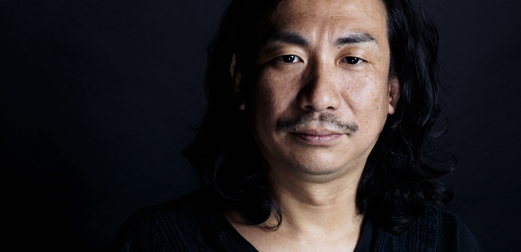 Missing Persons Club: DJ Nobu
Sub Club, Glasgow. 28 Jun, 11pm
Following a scorching set at Missing Persons Club's fourth birthday at La Cheetah Club almost three years ago, MPC have finally managed to bring DJ Nobu back to Glasgow, this time for his Sub Club debut. A firm favourite in Japan's underground scene, Nobu runs his Future Terror parties, as well as his own label Bitta, in and around the Tokyo area. Image: Cedric Diradourian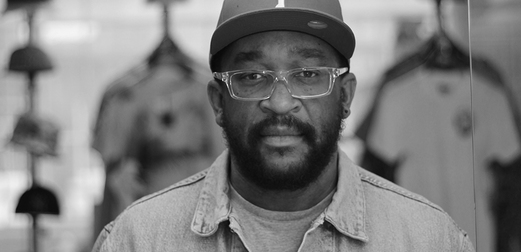 SSL XL 1st Birthday
The Bongo Club, Edinburgh. 28 Jun, 10.30pm
The Sound System Legacies lot celebrate a year of parties at Bongo tomorrow night with a massive line-up. DJ, producer and owner of DPR recordings, Noodles (pictured) will play a 90s jungle and drum'n'bass set with Flex FM's MC Uno. They'll be joined on the night by Edinburgh local Proc Fiskal, Headset boss Skillis and Big n Bashy's Deburgh, with many more in room two. Image: Johnny Erazo
---
Read more news from across the Scottish cultural scene at theskinny.co.uk/news
Find out how you could win some lovely prizes at theskinny.co.uk/competitions
---