What's On Scotland 26 Mar-9 Apr: Southside Fringe & more
It's a good week for music, with Southside Fringe, Counterflows, Live in Leith and TIDES Festival all putting on an online show. Elsewhere, Glasgow Zine Festival kicks off its month-long programme, and BME women's pandemic stories open a new exhibition.
Creators of one of Glasgow's most-loved festivals have announced an 'alternative' Southside Fringe for 2021, after the tragic cancellation of their 2020 edition. Launching on 26 March (that's today!), Plugged In & Wired is dedicated to supporting and encouraging creatives from Glasgow's Southside, and sees over 50 acts including headliners Elliot Simpson (pictured), Becci Wallace and Cloud of Starlings share the virtual festival stage with some of the newest, brightest creatives the area has to offer.
Featuring comedy, music, spoken word, cabaret, literature, food and drink, highlights from the programme include cabaret comedian Gabriel Featherstone, writer and performer Sean Wai Keung whose spoken word tackles issues of race and identity, and folk-pop brother duo Braw.
And while the festival itself is entirely free, there are personal tip jars for individual performers, as well as merch available in the description of each show on YouTube in order to support performers, making Plugged In and Wired exactly the community event this year needs.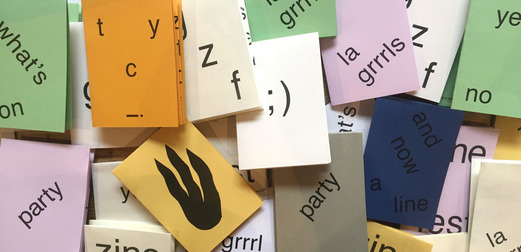 Glasgow Zine Festival
Glasgow Zine Library, Online. 1-30 Apr
Glasgow Zine Library are going all out this year, with a month-long zine festival celebrating self-publishing and creation from the margins. Their programme is packed full of talks, workshops, and a digital zine fair: learn how to design and make a felt protest banner, explore British-Pakistani migration history through found cassettes, or settle in for a cosy zine making session. Image: GZL.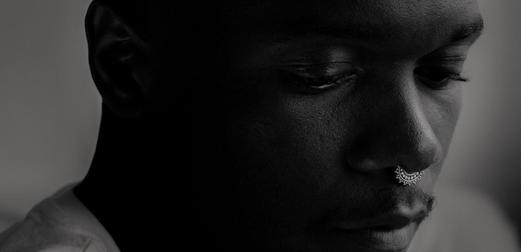 Counterflows At Home
Online. 1-30 Apr
Counterflows, the radical Glasgow-based festival of underground and experimental music, is back with a digital space showcasing new works by a host of local and international artists, including exclusive audio work by Manchester-based Angolan producer Nazar and a music piece dedicated to survivors of sexual assault by Glasgow artist Thefuries. Image: Marieke Bosma.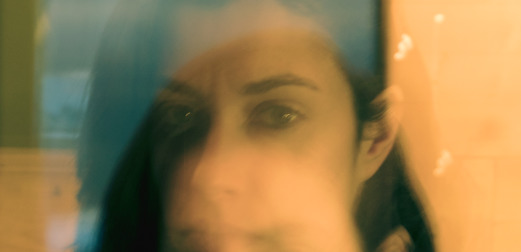 10 Years of Summerhall
Summerhall, Online. 19 Mar-TBC
Summerhall is turning 10, and lockdown isn't stopping their big birthday plans. A new digital exhibition brings together specially commissioned visual art and writing: expect poetry by Jenni Fagan, a video installation by SAY Award nominees SHHE, and a LEGO Summerhall reconstruction. Image: Portis Wasp.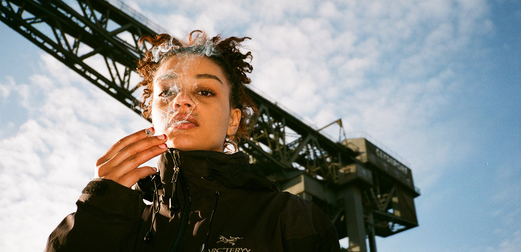 Live in Leith: NOVA + Ransom FA
Leith Theatre, Online. 27 Apr, 8pm
The second in Leith Theatre's Live in Leith series sees two of the most prolific rising stars in Scotland's music scene – last year's SAY Award-winner NOVA and Aberdeen-based grime MC Ransom FA – take centre stage for a one-off performance showcasing the very best of Scottish rap. Image: rawtape.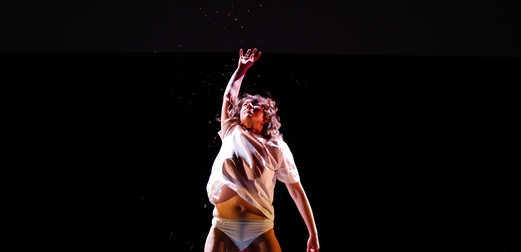 Into the New
Royal Conservatoire of Scotland. Until 28 Mar
Into the New continues over this weekend with a series of thought-provoking live art, film and performance by students at the Royal Conservatoire of Scotland, including the playful physical piece Under My Duvet and choreographic exploration of womanhood Mother's Milk. Image: Robert McFadzean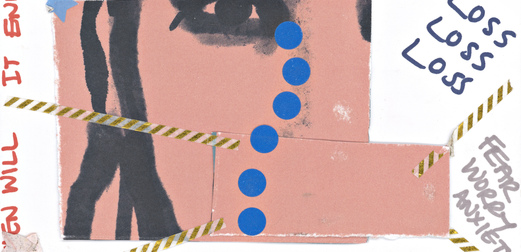 Life in the Time
Amina Muslim Women's Resource Centre, Online. 26 Mar-TBC
Created in collaboration with artists Annie George, Katherine MacKinnon, and Raman Mundair and institutions including DCA, this exhibition produced by Amina Muslim Women's Resource Centre offers a unique snapshot of pandemic life as seen through the eyes of Muslim and BME women.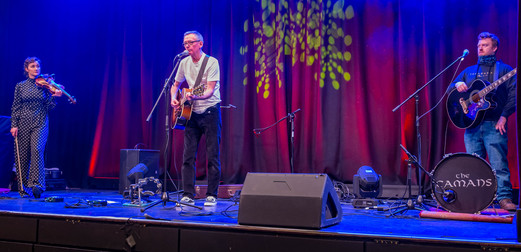 TIDES
Online. 27 Mar, 5pm
Spotlighting musicians from across the Cowal Peninsula and Argyll and Bute, TIDES takes place over one evening, with a unique line up of musicians including Gaelic singer Mairi McGillivray and acoustic band The Camans, whose debut album was released last year. Image: Robin Cairns.