What's On Scotland 26 Jun-3 Jul: The Pitt & more
The Skinny returns with a look back at the past three months and a peek at Scotland's new socially distanced foodie scene, featuring the reopening of Stockbridge Market, Dockyard Social and more.
WELP it's been a time since last we spoke. The country's been under lockdown for over three months, Scotland has had the nicest spring it's ever had in history (???), and Dominic Cummings somehow managed to tear a hole in the space-time continuum by turning a 400 mile drive to Durham into a local neighbourhood jaunt.
Most importantly, the last few months have seen the appalling murders of Breonna Taylor, Ahmaud Arbery, George Floyd, Tony McDade, and many others at the hands of the police, setting into motion the greatest civil rights movement of our lifetimes. With our entire editorial team on furlough, we haven't been able to address this properly yet, but we want to state unequivocally here that we stand by the protestors and that we commit to doing the anti-racist work necessary both in our own communities and in the overwhelmingly white media landscape in which we work.
The Skinny prides itself on being open and inclusive, but we recognise that there is a lot more we can be doing to actively change our industry for the better and address the racism within it. In the meantime, until we can properly return, we've been working on educating ourselves: we've been turning to our bookshelves – I can particularly recommend Lola Olufemi's Feminism, Interrupted and Angela Davis's Are Prisons Obsolete? We've also taken a deep dive into our archive to uncover this feature on artist Thulani Rachia and his exploration of Scotland's participation in the slave trade and this incredible interview by Rianna Walcott with Black Lives Matter co-founder Patrisse Khan-Cullors and journalist asha bandele.
The rest of this article looks at some of the amazing foodie places that have opened up over the past few weeks to help you take your first steps back into a socially distanced outdoors. Support local businesses, seek out reading from your indie bookshops, and, if you're able, keep donating. We'll be back next week with more resources and reading to assist in the essential anti-racist work that needs to be done in Scotland and beyond – stay tuned!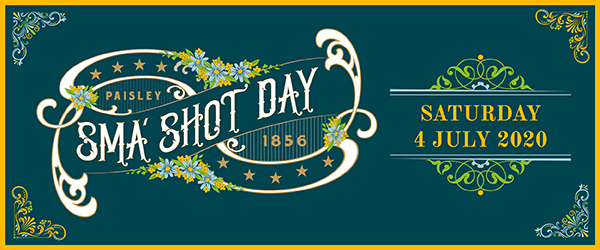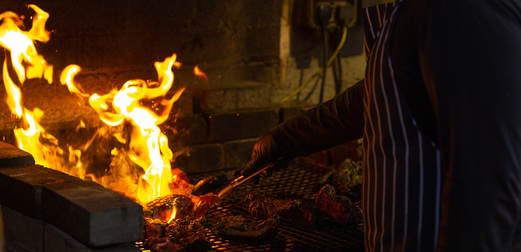 The Pitt
Edinburgh
Edinburgh's street food giants The Pitt are pioneering a takeaway model perfect for the summer months. Drop by to order a delicious burger or a pint of Barney's beer, join their remote queue, and take away when your order's ready! It couldn't be easier. Image: Alix McIntosh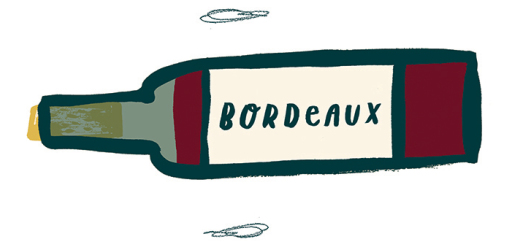 Bar Vini
Glasgow
Open Fri-Sun 10am-4pm, Bar Vini have a delicious selection of antipasti, fresh pasta, wine and cocktails for takeaway. They'll be closing the first week of July for their evening comeback on 8 July, so keep an eye out for their upcoming expanded menu. Image: Bethany Thompson.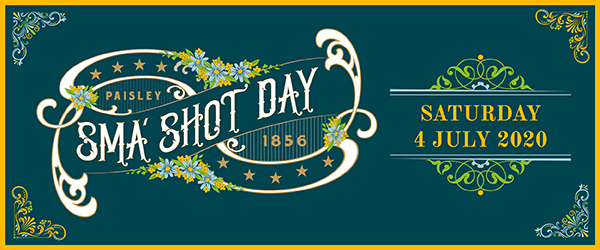 ADVERTISEMENT | Sma' Shot Day
4 Jul
Paisley's traditional Sma' Shot Day (named for the victory of the Paisley weavers in an historic industrial dispute) is moving online this year. Celebrated on Saturday 4 July, event organisers are promising loads of kids activities and workshops, arts and crafts, music and dance, creative writing, poetry and podcasts! Paisley Buddie or not, you can follow the fun on your social media favourites and on Paisley's destination website at www.paisley.is.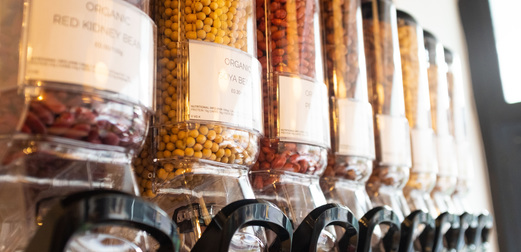 The Good Store
Edinburgh
An incredible package-free food shop, The Good Store was a relatively new business when COVID-19 hit, but they've managed to keep going with impressive aplomb. You can order to collect from the shop, or they deliver to EH3/4/5 postcodes – perfect for those still shielding. Image: Martin Alan Smith.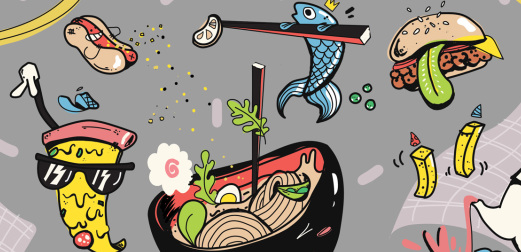 Dockyard Social
Glasgow
Glasgow's street food warehouse is yet another market figuring out how to navigate the ongoing pandemic safely. Preorder your favourite food – from tacos to Lebanese sandwiches – online and collect on Friday, Saturday or Sunday to take away to the safety of your home. Image: Silvia Chiclana.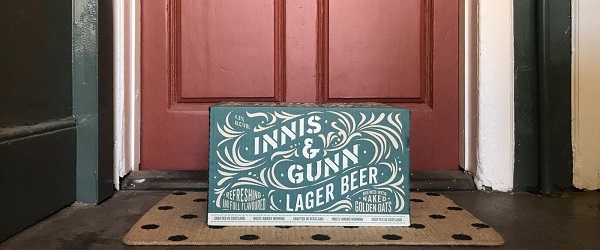 ADVERTISEMENT | Cold Beer Weekend Deliveries | Innis & Gunn
Enjoy ice cold beer delivered to your door this weekend! Innis & Gunn's local beer delivery is available throughout Edinburgh and Glasgow (all EH or G postcodes included). Order before 5pm on Thursday for Friday delivery or order before 5pm on Friday for a Saturday delivery. Free Delivery with a spend of £49 or more, from innisandgunn.com.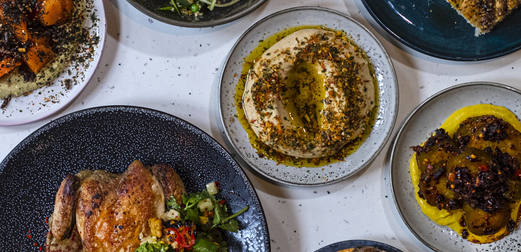 Five March
Glasgow
Local Glasgow restaurant Five March have a new dinner party menu perfect for those who want a home cooked meal they don't have to make from scratch. Preorder and everything will arrive marinated and ready to be prepared, for the perfect mix of eating at home and eating out. Image: Ben Sweeney.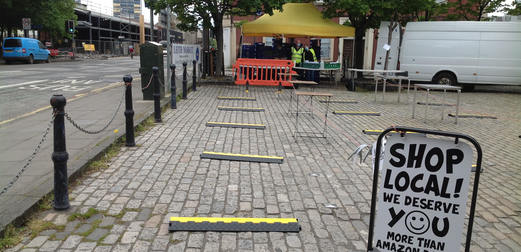 Leith/Stockbridge Market
Edinburgh
Edinburgh's beloved food market is back, both online and in person! Either order your favourite market goodies online for weekend collection, or from 4 July (Leith)/5 July (Stockbridge), head to the market's usual spot for farmer's market-type groceries and meals packages you can make at home.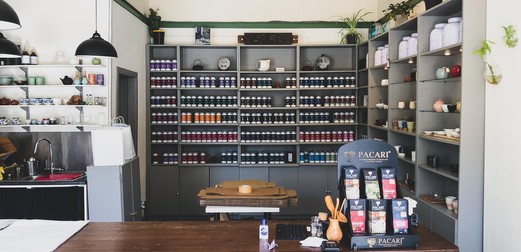 PekoeTea
Edinburgh
Good news for tea addicts – local tea supplier Pekoetea is opening back up on 30 June. The shop has been reorganised to allow for maximum social distancing – click and collect from their website or drop by for a freshly made cup of tea or coffee to go. Image: PekoeTea Edinburgh.