What's On Scotland 26 Feb-12 Mar: Glasgow Film Festival & more
Glasgow Film Festival is in full flow this week, with an impossibly rich array of local and international cinematic offerings. Elsewhere, StAnza brings poetry to our screens and postboxes, and EHFM celebrates International Women's Day in style.
There is an embarrassment of riches at this year's Glasgow Film Festival, made all the more impressive by the festival's very first foray into the all-digital world. Undoubtedly one of the biggest jewels in the programme's very showy crown is opening film Minari - a moving, lyrical tale of immigration, assimilation, and the American Dream told through the eyes of a young Korean-American boy growing up in a rural farm in 80s Arkansas - and just one of many films this year focusing on the lives of immigrants globally.
Scottish director Ben Sharrock's Limbo is a wryly humorous, deeply touching exploration of the refugee experience, following a young Syrian musician who finds himself awaiting asylum on a remote Scottish island, while Parisian-banlieue film Gagarine is more heart-warming Attack the Block than brutal La Haine, but an utterly worthy descendent of both.
The festival opened this past Wednesday and runs until 7 March. Films are spaced out throughout the next ten days, and can be rented on Glasgow Film Festival's online portal - check out their full programme for more unmissable cinematic treats.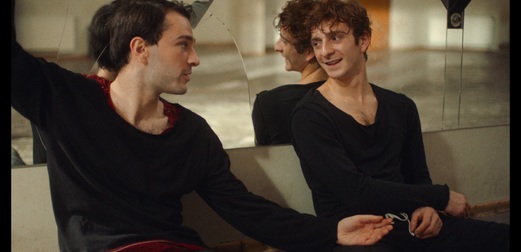 DCA At Home
DCA, Online, Various dates and times
To fill the cinema void, Dundee's DCA has set up its own at-home screening service with a gorgeously curated selection of contemporary cinema ready to rent. Recent highlights include ground-breaking queer Georgian romance And Then We Danced, searing documentary MLK/FBI, and first Saudi female filmmaker Haifaa al-Mansour's The Perfect Candidate. Image: TriArp Film.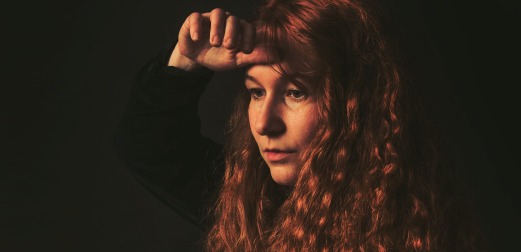 Lizabett Russo: Spotlight
Online. Until 1 Mar
Produced by the team behind Tradfest, Soundhouse's Spotlight concert series is a celebration of the very best in traditional folk, jazz, and Americana, broadcast from the Traverse Theatre. Currently streaming is Lizabett Russo, whose unique merge of contemporary jazz and folk made her the darling of previous Latitude Festivals. Image: Douglas Robertson.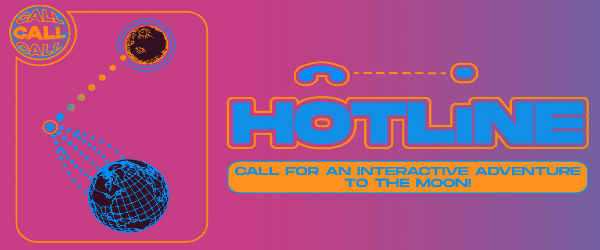 ADVERTISEMENT | HOTLINE: A CALL THAT'S OUT OF THIS WORLD!
Online, 26 Feb-6 Mar
In 1969 a rich white guy in the White House rings the moon. It's 2021...time to reopen the phoneline. Ring HOTLINE for a lunar adventure where you choose how your quest unfolds. In one phone call you'll play truth or dare with ambitious octogenarians, dream with the Almost Astronaut, and hear from time-bending civil rights visionaries. Play the game right and you might just reach the Moon herself!
HOTLINE is a free interactive phoneline open from 12pm on 26 February until the 6 March. Find the HOTLINE number on Tron Theatre's social channels or website.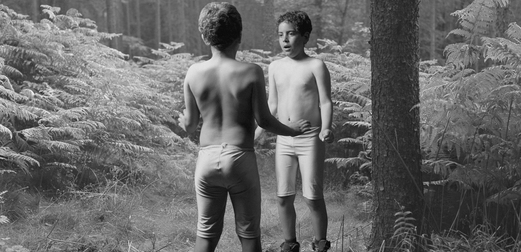 Photographing Fairies
Stills, Online. Until 19 Aug
Over 100 years ago, two young girls took a series of photographs that went the 1910s version of viral, rumours of their authenticity swirling for years. This exhibition engages with the legacy of the Cottingley Fairies, interrogating ideas of image-making and faking in our contemporary visual world. Image: Stills.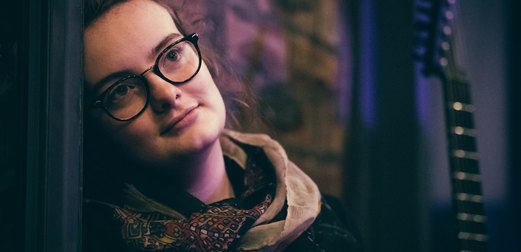 StAnza Poetry Festival
Online. 6-14 Mar
Staying true to their ethos – that poetry is, in fact, for everyone – StAnza have responded to the limitations of the pandemic with enviable creativity, offering a festival packed full of readings, a virtual poetry café, Dial-a-Poem hotline, and postcard poems for those with shaky internet. Image: Perry Jonsson.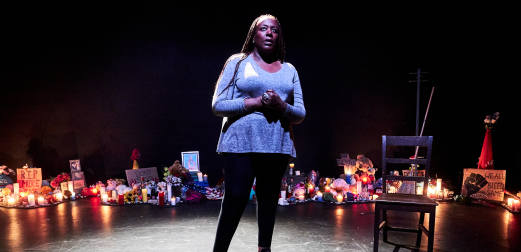 Until the Flood
Traverse Theatre, Online. Ongoing
Winner of the 2019 Fringe First Award, Until the Flood – written and performed by Pulitzer Prize-finalist Dael Orlandersmith – chronicles the aftermath of Michael Brown's murder in Ferguson: an unforgettable rallying cry that is as potent as when it first appeared on Traverse's stage. Image: Alex Brenner.
Want a guide to the best of the Scottish cultural scene in your inbox every week? Sign up to our mailing list!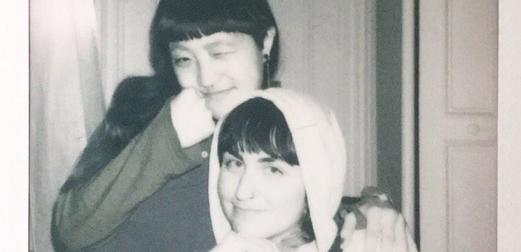 International Women's Day on EHFM
Online. 8 Mar, 11am
In celebration of International Women's Day, local radio wizards EHFM have put together a blazing all-day programme to raise money for Shakti's Women's Aid, with slots filled by glittering talents such as sarya, Roo Honeychild, Iona Lee, and Daughterhood Zine. Image: Courtesy of EHFM.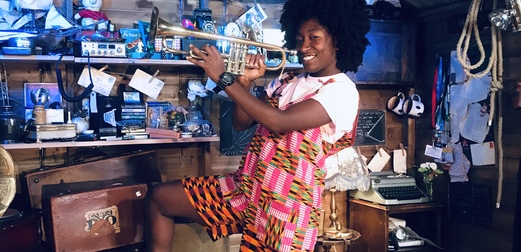 Shedinburgh Fringe: Replay
Online. Until 22 Mar
Broadcast from sheds across the country, Shedinburgh Fringe was a runaway success in a summer that saw the cancellation of its formidable namesake. Featuring the best in comedy and new writing, these reruns include work by Sophie Duker, Deborah Frances White, and Annie George. Image: Shedinburgh.