What's On Scotland 25 Mar-1 Apr: Counterflows Festival & more
After digital pandemic festivals, Counterflow returns to Glasgow in person. Elsewhere, Sofie Hagen tries out new material at Monkey Barrel Comedy Club and a new exhibition opens at the Talbot Rice Gallery.
After too many years entirely online, Counterflows - Glasgow's festival dedicated to experimental, cutting-edge music - is back in person, running from 31 March-3 April. Spread out over the city's many venues, from the CCA to Civic House, this is a joyful celebration of international music made intimate and local.
Kicking off the programme is a bagpipe extravaganza but never fear - this is bagpipes as you've never heard them before. Skye-born Brìghde Chaimbeul crafts strange, trance-like textures from traditional bagpipe music, playing alongside Vasco Alves, whose music plays with the bagpipe's capacity for disruption. Elsewhere, composer and saxophonist Hafez Modirzadeh explores chromodality, a cross-cultural musical approach developed from American jazz and Iranian dastgah heritages. For the night crowd, meanwhile, DJs and performance artists Ira, aya, and Bonaventure craft magic from house, Afrobeats, and pop.
There's also a book and record fair, ecological sound installation, and even more gigs to keep you more than happy. Passes start at £50 (as well as a limited number of pay-what-you-can), while tickets for individual shows can be bought from the programme.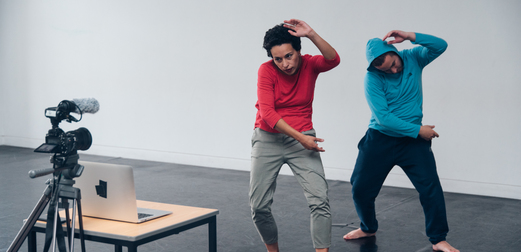 PAST-inuous
Dundee Rep, Dundee. 29 Mar, 1pm-4pm
A live interactive dance piece created and choreographed by Farah Saleh, PAST-inuous draws on the Palestinian refugee experience to explore contemporary diasporic identities. With a digital component created in collaboration with video artist Lucas Chuh-Peng Kao, this innovative theatre piece is at Dance International Glasgow this weekend before moving to Dundee Rep. Image: Lucas Kao.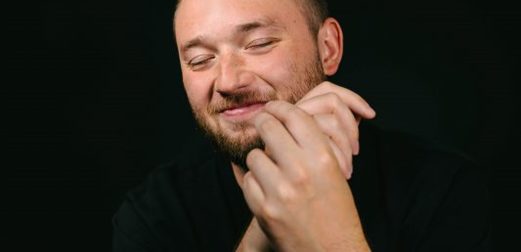 Telfort's Good Place: Tom VR
Sneaky Pete's, Edinburgh. 25 Mar, 11pm
Originally planned to ring in Hogmanay, this much delayed night out is well worth the wait. DJ, producer and co-founder of Leeds-based label Valby Rotary Tom VR returns to Sneaky's on the back of his dazzling recent album Please Keep Shimmering, promising a night of beautifully textured emotional club tunes. Bring your best dancing shoes and your most soulful energy. Image: Courtesy of Sneaky Pete's.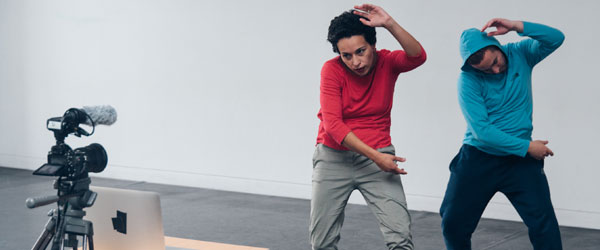 ADVERTISEMENT | DIG Spring Season at Tramway
Tramway, Glasgow, 26+27 Mar
This weekend Tramway presents two live productions including Farah Saleh's innovative PAST-inuous, reflecting on the Palestinian refugee cause through bodies and movement, and Three60's World's Evolution, a thrilling blend of Street dance with African and Caribbean dance styles – on stage, and outdoors!
DIG into our spring season to see some of the most exciting performers working today.
MORE >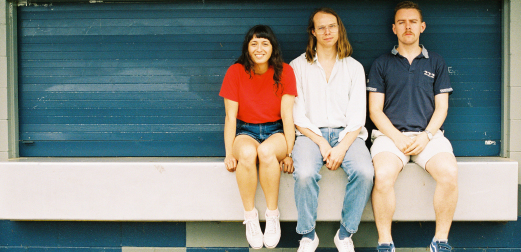 The Beths
St Luke's, Glasgow. 29 Mar, 7pm
Kiwi indie pop darlings The Beths are back in the country and back on tour. Having released their sophomore album Jump Rope Glazers in the pandemic, they're finally giving it the introduction it deserves: go for the sunny, teen movie riffs, stay for the fierce, subversive lyricism. Image: Mason Fairey.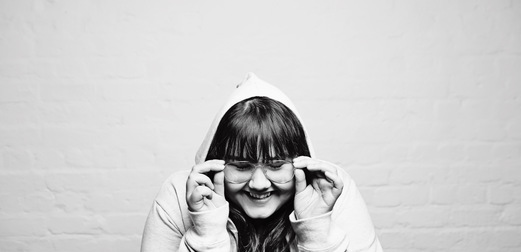 Sofie Hagen
Monkey Barrel Comedy Club, Edinburgh. 25 Mar, 6pm
Iconic comedian Sofie Hagen is back on the road with a fun and intimate work-in-progress show, testing out material for her upcoming show Fat Jokes. A delightful insight into the many stages of crafting stand-up, this show promises jokes both polished and brand new. Image: Karla Gowlett.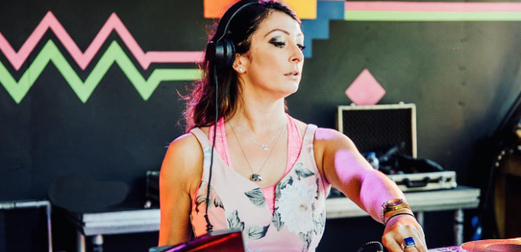 Proxima Launch Party
The Flying Duck, Glasgow. 26 Mar, 11pm
A launch party for new dance night Proxima, this evening gets proceedings off to a flying start with a headline set from Glasgow-based DJ, party queen, and former Sub Club resident Rebecca Vasmant with support from Jay Gunning and Woody.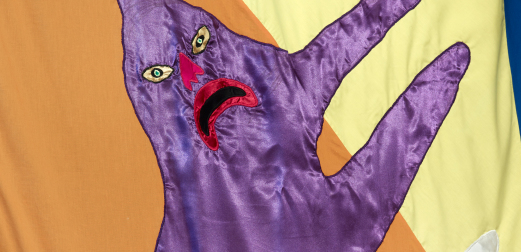 Meet Me At The Threshold
Talbot Rice Gallery, Edinburgh. 26 Mar-21 May
Bringing together the first ten participants of the Talbot Rice Residents programme, Meet Me At The Threshold spotlights the immense range of creative talent in Scottish art. From video to textiles, this is art that is both intimate and expansive. Image: Courtesy of Talbot Rice Gallery.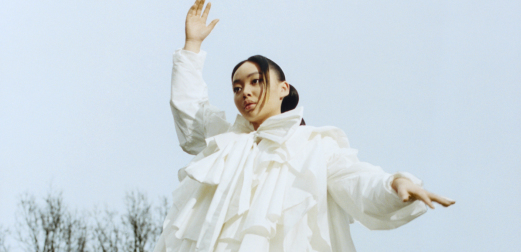 Griff
SWG3, Glasgow. 28 Mar, 7pm
Named the Rising Star at the 2021 Brit Awards, Griff's star is indeed shooting up. With deftly honest songwriting and deliriously catchy beats, her music - like that of fellow Brit Rina Sawayama - is ushering in a new age of UK pop. Image: Courtesy of artist.