What's On Scotland 24-31 Jul: Úna Fest & more
Úna Fest, Glasgow's intercultural festival celebrating Scottish and Latin America arts, is now in its second year and has moved completely online. Elsewhere, bookshops are reopening, Arusha Gallery has a brand new exhibition, and SWG3 has its own eatery
Since our crowdfunder newsletter went out last week, we have been overwhelmed by support and love from our wonderful community - you are all making our return possible. Yesterday we cleared the £10k mark (can you believe??), meaning we are edging ever closer to our goal of bringing The Skinny back. Our entire team is so grateful, and we cannot wait to be in print telling you about all the things we love again. If you haven't had a chance yet to donate, there's still plenty of time left, or if you're not feeling too flush simply give it a wee share - we will love you forever!
Speaking of shouting about things we love, there's more and more things happening as lockdown continues to ease. We've rounded up our favourites here, remember to keep safe, smart, and enjoy everything this strange Scottish summer has to offer.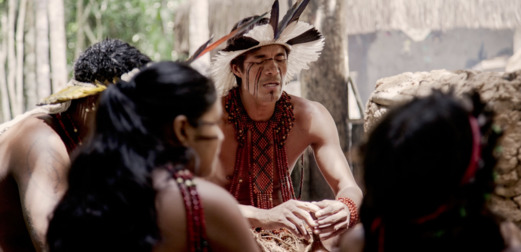 ÚNA Fest
Online. 23-27 Jul
ÚNA Fest, a lively arts and culture festival designed to build intercultural relations between Latin America and Scotland, is back for its second edition. Starting from 23 July, there'll be a five day digital programme of films, performance art, and music responding to this year's theme of "water". Image: Andre Soler.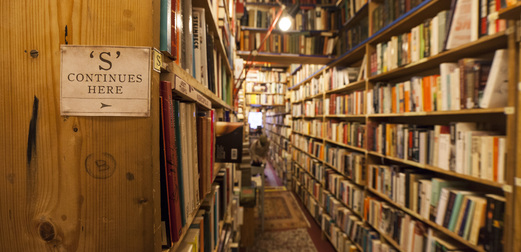 Armchair Books
Edinburgh
With rules on indoor spaces starting to relax, the bookshops that have kept us all afloat these last few months are slowly reopening their doors. Armchair Books in Edinburgh, a book lover's haven filled floor-to-ceiling with secondhand gems, is now open Wednesday to Sunday for all your reading needs. Bring your wish list, wear your mask (this bit is non-negotiable), and see how many tomes you can carry. Image: Armchair Books.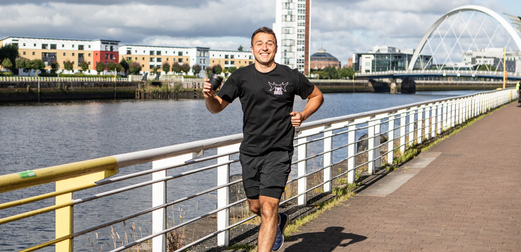 Up and Running Café Tour
Glasgow. 26 Jul, 10am
Gyms may not be open again (to my not-so-secret relief) but that doesn't mean running is out of the question. Glasgow fitness legends Two Birds are organising a running tour of the best of Glasgow's newly reopened indie cafés. The tour begins at Royal Exchange Square at 10am this Sunday and loops around for 13.5 miles but don't worry, you can dip in and out. Check out their Facebook post for the route. Image: Two Birds.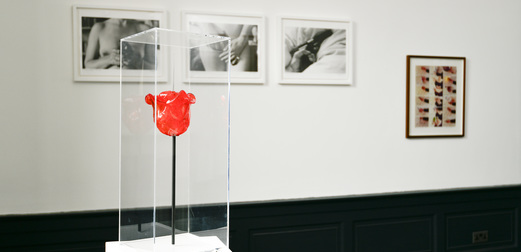 Bodily Objects
Arusha Gallery, Edinburgh
Bodily Objects brings together several feminist artists to examine ideas of sexuality and subversion in a gorgeous, multimedia exhibition. Making use of photography, collage, sculpture and performance, these works examine what it means to be embodied and under the male gaze. Image: Shannon Tofts.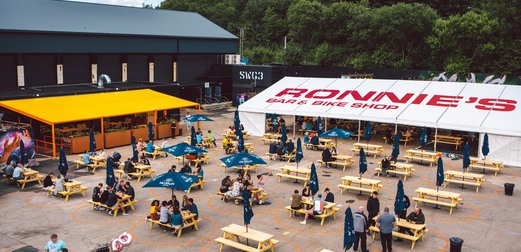 Ronnie's Bar and Bike Shop
SWG3, Glasgow
Glasgow's leading arts venue has worked out a way to keep people socially distanced and fed with the new Ronnie's Bar and Bike Shop, an indoor/outdoor eatery right in the heart of SWG3's courtyard. With carefully laid out tables and a crazy good menu, this is a perfect weekend afternoon option.
Want a guide to the best of the Scottish cultural scene in your inbox every week? Sign up to our mailing list!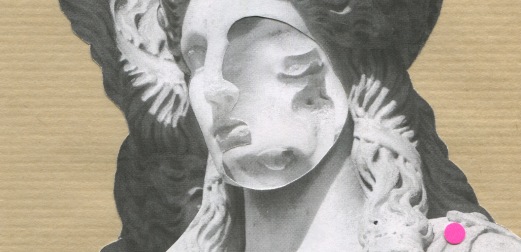 Hospitalfield Drawing Club
Online. 27 Jul, 10am
The final July Hospitalfield Drawing Challenge is this Monday! Artist in Residence Kirsty McKeown will announce details of the challenge at 10am, with participants having two hours to respond to the challenge with materials they have at home and post the results on social media. Image: Kirsty McKeown.
Black Lives Matter Mural Trail
Usher Hall, Edinburgh
More pieces have been added to the Black Lives Matter Mural Trail, a series of public artworks around Scotland by BME artists. One of the latest is a poster on Edinburgh's Usher Hall by Kirkcaldy artist Abz, which responds to the death of Sheku Bayoh while in Scottish police custody. Image: Dode Allen Media.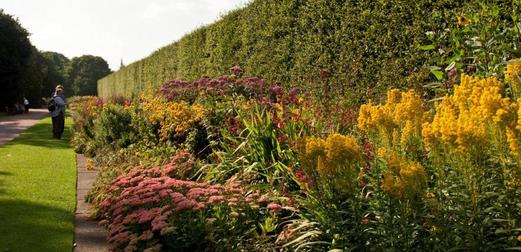 Royal Botanic Gardens Edinburgh
Edinburgh
Edinburgh's beautiful botanic gardens have reopened just in time for the summer bloom. There are plenty of safety measures in place, including time slots that must be booked in advance to control visitor numbers. The Greenhouses are closed for now but the rock garden, pond, and flower beds are all free.