How to support Black creative projects in Scotland
We spotlight some of the most exciting Black-led creative projects happening in Scotland and further abroad, including the Black Lives Matter mural and Fringe of Colour, and ways you can help out.
Another week, another article - we could get used to this! This week, we're spotlighting some incredible projects by Black creatives in Scotland and further afield (dare we say...England?), as well as highlighting some causes open for donations. The conversation surrounding Black Lives Matter has definitely dwindled in some circles, but we believe anti-racism requires not only long-term commitment, but also active participation - seeking out names, projects, and stories mainstream white culture might otherwise not expose you to. 
To that end, we've lined up some of the most exciting work happening in this strange year. Black Lives Matter murals are popping up in Edinburgh, Glasgow and Inverness thanks to a new trail produced by Wezi Mhura. Fringe of Colour, which made huge waves during last year's Fringe season, is back with its own online arts festival. And we have a whole bunch of books and films we've been obsessively reading and watching that we'd love to share with you, too. Read, share, donate - let's keep the conversation going.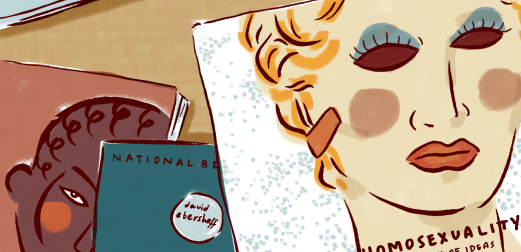 Project Myopia
Founded by two University of Edinburgh students, Rianna Walcott and Toby Sharpe, Project Myopia is a call to diversify university curricula through articles, artwork, and video essays that explore texts traditionally left out of the canon. They accept submissions year round, or you can donate here. Image: Susie Purvis.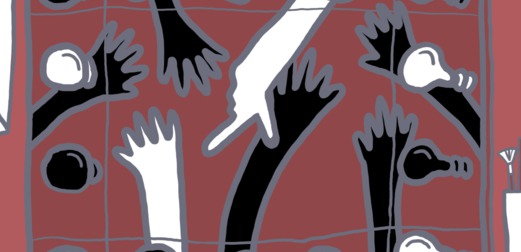 Too Gallus Fundraiser
Glasgow based agency Too Gallus has set up a fund for Black owned Scottish businesses. Donations will be used to help Black creatives and entrepreneurs build up their businesses or begin new ones through cash injections, mentoring schemes, and bookkeeping and legal workshops. Image: Fran Caballero.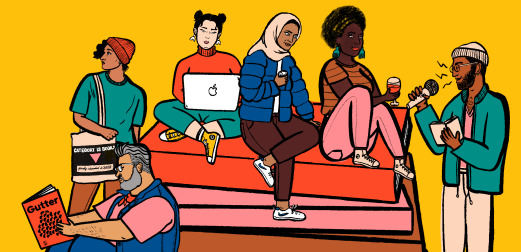 We know the amount of anti-racist reading out there can be overwhelming, but we also think it's important to go beyond the bestsellers. To that end, here are some suggestions and tips for finding new works.
- Be specific! General works such as Reni Eddo-Lodge's Why I'm No Longer Talking to White People About Race are a great place to start, but keep digging. Interested in the intersection between race and policing? Try Policing the Black Man: Arrest, Prosecution, and Imprisonment, edited by the great Angela Davis.
- Keep an eye on radical publishers. Verso Books often do free ebooks, Pluto Press have a great selection of contemporary works - I just got JJ Bola's Mask Off: Masculinity Redefined through the post.
- Remember Black identity is not only about sadness and trauma! bell hooks' All About Love is a stunning read. Fiction is also great for this: try Bernardine Evaristo's Girl, Woman, Other and Mr. Loverman or Paul Mendez' Rainbow Milk.
- Get to know your local radical bookshop, they have great recommendations, events, and reading groups. Hot tip: if you're a Black queer bibliophile, Lighthouse Books and Category Is Books co-host a Black queer reading group run by Jessica Brough called Black Unicorns. Image: Jacky Sheridan.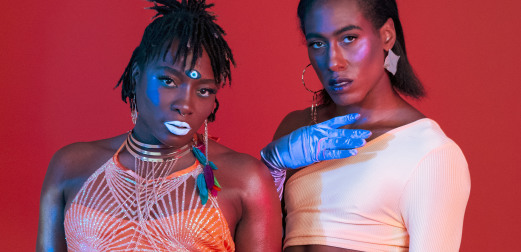 Fringe of Colour
Fringe of Colour started as a spreadsheet created by Edinburgh student and activist Jessica Brough, who wanted to seek out and amplify Fringe shows made by PoC (such as Rachael Young's Out, pictured). Last year it offered a free ticket scheme, and this year will be running its own online festival with specially commissioned content. Donate here to support the incredible work they do. Image: Marcus Hessenberg.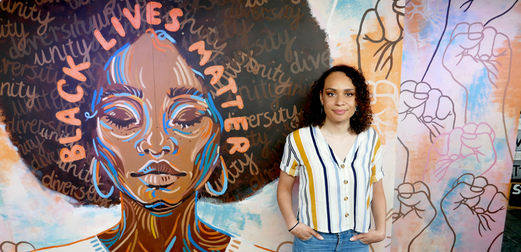 Black Lives Matter Mural Trail
The brainchild of Edinburgh creative producer Wezi Mhura and supported by the likes of Edinburgh International Festival and Glasgow Theatre Royal, the Black Lives Matter trail will bring art created by BME artists to the streets of Scotland's major cities, such as this mural by Jacqueline Briggs in Inverness. They have a crowdfunder you can donate to here.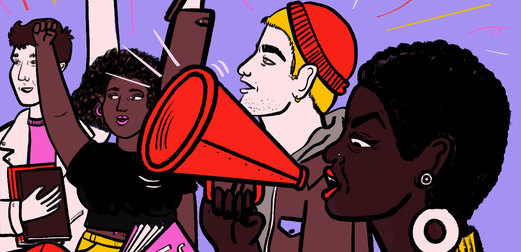 The Free Black University
Britain's colonial history is entrenched in our society, whether that be in our cities' architecture and statues, or in our education systems. The Free Black University, an initiative founded by Melz Owusu, seeks to establish a free, decolonised institution aimed at Black students, transforming both the curriculum and the way it is disseminated. You can donate to the crowdfunder here. Image: Jacky Sheridan.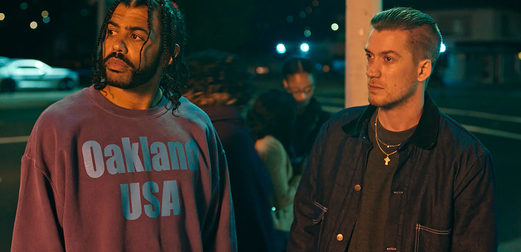 Black Cinema
Until cinemas reopen, streaming is a great way to discover films by Black creators that didn't get the audience they deserved. Blindspotting, written by Hamilton star Daveed Diggs, is on Netflix and is a vigorous portrayal of the effects of police violence in Black communities. Other gems include Barry Jenkins' work, Mati Diop's Atlantics on Netflix and Cheryl Dunye's Watermelon Woman on BFI Player. 
Donate here
The Black Curriculum - teaching Black British history in schools
Justice for Sheku Bayoh - crowdfunding campaign costs surrounding the killing of Sheku Bayoh by Scottish police
Black Trans Lives Matter - fundraiser for creating networks of support for Black trans people in Britain
Ubuntu Glasgow Women's Shelter - run by and for women with experience of migration, detention, and violence