What's On Scotland 20 Dec-1 Jan: Hogmanay
For our last events round-up of 2018, we're giving you an extra special bumper edition to take you into 2019 with plenty to see and do. Featuring Hogmanay, New Year's Day, Hobo Cinema, Loud Poets, Hootfest! and more...
We know it's Christmas next week, and we all know what that entails – queue lots of eating and drinking yourself into oblivion and arguing with your family about who's cheating at Monopoly – so, instead, we're looking ahead to the real biggie, the main event in the festive calendar, Hogmanay.
The Black Madonna and Optimo will be spending their New Year's Eve bolting across the M8, with both playing at SWG3 present New Year's Eve and FLY NYE, where they'll no doubt be firing out some top disco tunes to get you dancing your way into 2019. If neither take your fancy though, La Cheetah x Cooking with Palms Trax sees in the new year with an equally massive line-up including Avalon Emerson, Or:la and Shanti Celeste, while Chicago legend DJ Rahaan takes the reins at The Borough Collective's unmissable party, NYE at The Old Doctor Bells Bath.
Or if you're in the mood for a more alternative New Year's Eve celebration – i.e. not clubbing – The Pitt's Hogmanay Bash is back by popular demand, but in the bigger surrounds of The Biscuit Factory while The Pitt undergoes refurbishments. And New Year's Eve at Stereo is a more music-fuelled affair, with live performances from Sacred Paws, Patience, Hairband and The Exorcism of Romeo Taylor, with DJs taking you into the early hours.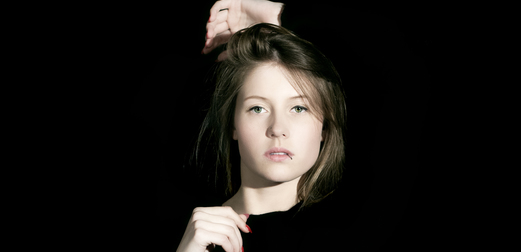 Maximum Pressure NYD
SWG3, Glasgow. 1 Jan, 7pm
Spend the last of your Christmas money and any energy you have left from the festive season at one of two massive techno parties this New Year's Day. Slam's Maximum Pressure New Year's Day party will feature sets from the likes of DVS1, Charlotte de Witte (pictured) and DJ Fett Burger. Image: Marie Wynants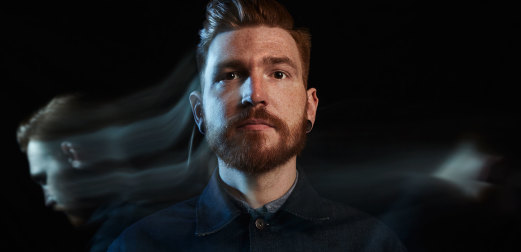 Pulse NYD
La Belle Angele, Edinburgh. 1 Jan, 9pm
While in Edinburgh, fresh from celebrating their ninth birthday in November with the inimitable Paula Temple, Pulse's first ever New Year's Day techno bash is equally as appealing. They're bringing along Rødhåd (pictured), I Hate Models, Neil Landstrumm and more to join them in the La Belle booth, kicking off 2019 in style.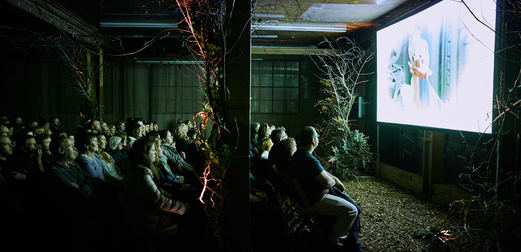 Hobo Cinema
Restoration Yard, Dalkeith Country Park. 21-24 Dec
The premise of Hobo Cinema is to watch Christmas films in an outdoor setting, but without having to freeze to death actually being outside. The Indoor Winter Woodland Cinema features set design from Pyrus Botanicals, with a programme of festive films shown on a big screen, including Home Alone, The Nightmare Before Christmas and Elf. Image: Robert C Brady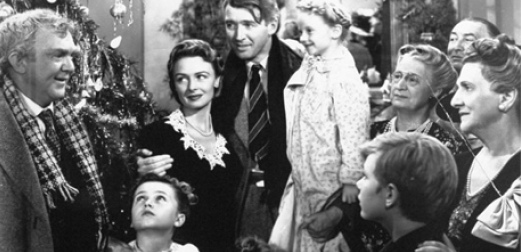 It's a Wonderful Life
DCA, Dundee. 21-24 Dec, times vary
They're also getting into the Christmas spirit this week over at the DCA, and so they should considering it's only A FEW DAYS until Christmas *panic ensues*. And what better way to get all merry and ready then to watch Frank Capra's ultimate Christmas classic, It's a Wonderful Life. If you're kind of over watching it on the sofa every year, mix it up and try it on the big screen for a change.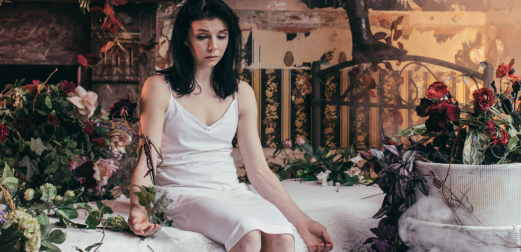 The Mother
Pleasance @ EICC, Edinburgh. 21 Dec, 7.30pm
Prima ballerina Natalia Osipova stars in The Mother, a dance adaptation of Hans Christian Andersen's The Story of The Mother. First published in 1847, the book tells the story of a mother on a mission to save her child, who has been taken by Death, but she must face some extreme obstacles along the way. Merry Christmas. Image: Anastasia Tikhonova
---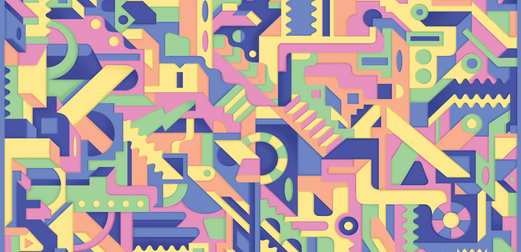 Want a guide to the best of the Scottish cultural scene in your inbox every week? Sign up to our mailing list! 
---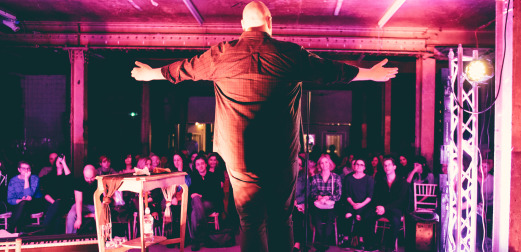 Loud Poets: So Be Good For Goodness Sake
Scottish Storytelling Centre, Edinburgh. 21 Dec, 7.30pm
Purveyors of all-things word and word-related, Loud Poets will be joined by Nadine Aisha Jassat, Cat Hepburn, Alex Clark and, current World Slam Champion, Sam Small for their Christmas show. The four poets will perform works based on the show's title, as well as each performing a poem with musical accompaniment from Loud Musician Jack Hinks.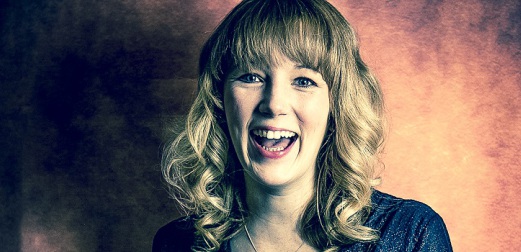 Hootfest!
The Stand, Edinburgh & Glasgow. 27 Dec-1 Jan, times vary
The Stand's annual Hootfest! is back to get you laughing your way into the New Year, with some top comedians at hand to help. Edinburgh's edition is hosted by Stuart Murphy, with guests Dave Fulton, Liam Withnail, Jay Lafferty (pictured) and Gareth Mutch; while, over in Glasgow, host Scott Agnew will introduce Janey Godley, Ray Bradshaw, Jamie MacDonald and Donald Alexander. Image: Trudy Stade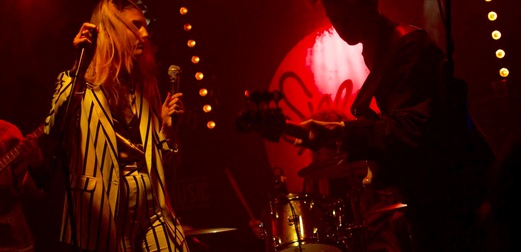 In the Flesh
SWG3, Glasgow. 22 Dec, 3pm
Glasgow punk trio Baby Strange and promoter extraordinaires PCL team up for this all-dayer at SWG3 to get you all hyped for Crimbo. As the line-up currently stands, performers include Baby Strange themselves, Neon Waltz, Rascalton, The Blinders, LUCIA (pictured), Voodoos, Walt Disco, CRYSTAL and The Vanities, with more still to be announced, if you can even bloody believe it. Image: Rory Barnes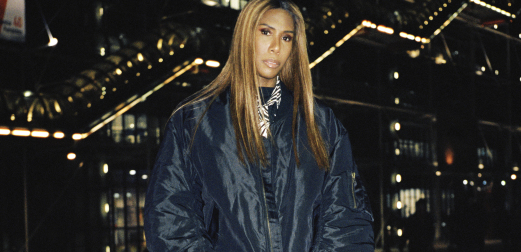 Sulta Selects The Usher Hall
Usher Hall, Edinburgh. 22 Dec, 5pm
Have you ever been to the Usher Hall and thought, 'well this would make a good nightclub?' No? Us either. But FLY Club have gone and done it anyway. Sulta Selects The Usher Hall will include DJ sets from Denis Sulta himself, as well as the inimitable Honey Dijon (pictured) and Horse Meat Disco. Weird venue choice aside, they've done pretty well on the line-up.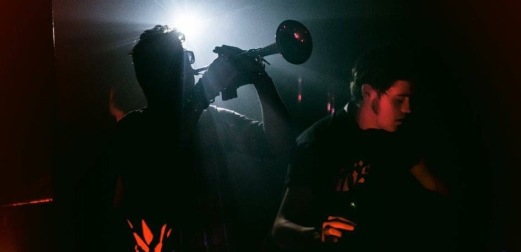 RRP Presents: Keep It
The Reading Rooms, Dundee. 22 & 28 Dec, 9pm
Show your support for The Small Town Club at one of two parties over the festive season, and subsequently help keep Scottish nightlife alive. Reading Rooms regulars, including Book Club, Phazed, All Good, Jute City Jam (pictured) and Le Freak – to name a few – will all be on hand over the two nights to show their love for the venue, so you better show yours too. Image: Ben Douglas
---
Read more news from across the Scottish cultural scene at theskinny.co.uk/news
Find out how you could win some lovely prizes at theskinny.co.uk/competitions
---