What's On Scotland 20-27 Feb: Glasgow Film Festival & more
Glasgow Film Festival and Femspectives both celebrate films made by women over the course of their respective festivals. Plus, Paisley's inaugural book festival kicks off, hone your sound production skills at Edinburgh Festival of Sound and more...
Glasgow Film Festival proves that female directors do exist – someone might want to inform all the awards ceremonies – with both the opening and closing films at this year's festival directed by women.
Opening GFF this year will be Alice Winocour's Proxima – starring Eva Green as an astronaut undergoing gruelling training for a one-year mission – and closing it will be the film adaptation of Caitlin Moran's How to Build a Girl, directed by Coky Giedroyc. We'll be hosting a panel discussion at this year's festival, titled To stream or not to stream: how we watch cinema now, and will also be throwing The End of The Festival party with Rebecca Vasmant.
And if you want to see even more films made by women, head to Civic House for Femspectives this weekend, where you'll find a range of workshops, discussions and screenings with a feminist focus. The festival opens tonight with a screening of VAI  – an ensemble film made by nine female Pacific directors – and concludes on Sunday.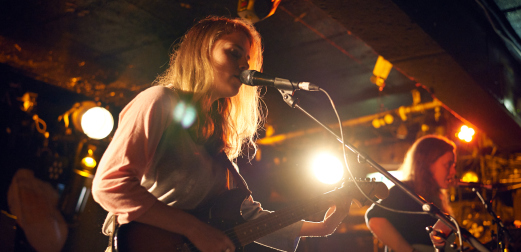 Marika Hackman
The Caves, Edinburgh. 26 Feb, 7pm
Marika Hackman had a busy 2019. Back in August she released her third album, Any Human Friend, following it up in October with a four-track EP of acoustic versions of tracks from the album. In typical record cycle fashion, Hackman is now taking those songs out for a spin on a tour of the UK. Image: Mat Hay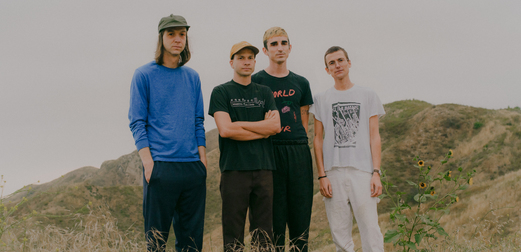 DIIV
QMU, Glasgow. 23 Feb, 7pm
DIIV have had a turbulent journey as a band, and as people, over the last few years. But now they're all back on the straight and narrow and working more closely together in the writing process, they released their most accomplished work to date, Deceiver, towards the end of last year. Image: Coley Brown
---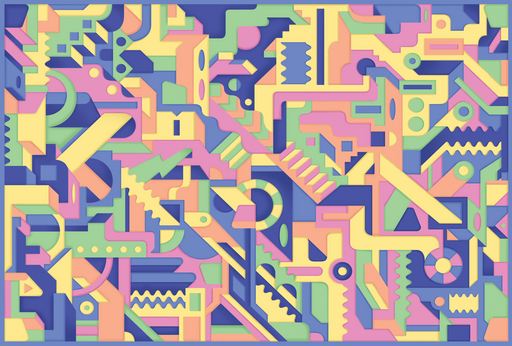 Want a guide to the best of the Scottish cultural scene in your inbox every week? Sign up to our mailing list! 
---
Paisley Book Festival
Various venues, Paisley. 20-29 Feb
Marking the 200th anniversary of the Paisley Radicals, Paisley's inaugural book festival will celebrate radical stories and radical voices. On 23 February, Nikesh Shukla (pictured), editor of The Good Immigrant, will host a BAME writing masterclass. Later on, Shukla will be in conversation with Jay G Ying, co-founder of the Scottish BAME Writers Network. Image: Jon Aitken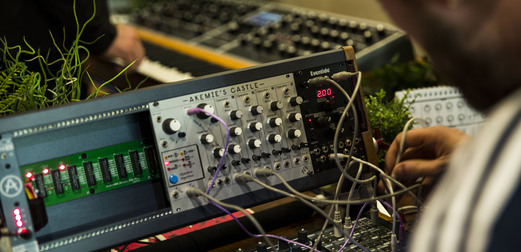 Edinburgh Festival of Sound
Teviot Row House, Edinburgh. 21-22 Feb
If you've ever fancied trying your hand at sound production, this sound tech weekender will probably be up your street. Ableton will be running a series of free workshops on the festival's opening day and in the evening, plus the festival teams up with the Edinburgh Jazz & Blues Festival for a showcase of live electronic music. Image: Zak Mooney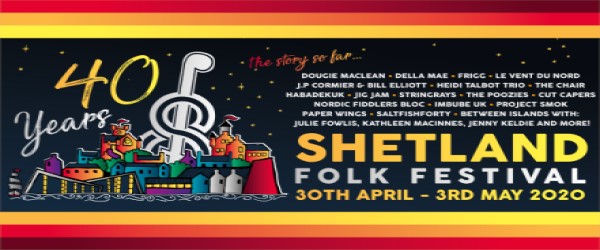 ADVERTISEMENT | Shetland Folk Festival
Various venues, Shetland, 30 Apr-3 May
Shetland Folk Festival is proud to have reached its 40th festival milestone and showcase a fantastic line-up containing some festival favourites from the last 40 years, and some new favourites-to-be! The four-day event is a musical feast of ticketed concerts, free live music (some onboard a stunning Norwegian tall ship!), sessions, family events, workshops and more! Early memberships are recommended and are on sale from 1-29 February at the festival's website.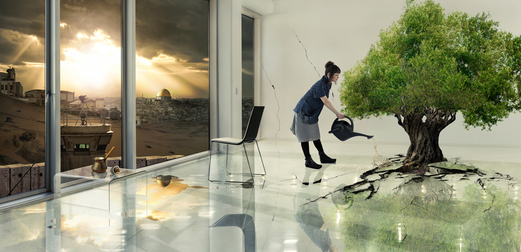 Dardishi Festival
CCA, Glasgow. 22-23 Feb
Dardishi Festival returns for its second year to showcase Arab and North African womxn's contributions to contemporary art and culture. Over the course of the weekend, there will be a musical performance from Syrian oud player Rihab Azar, a retrospective on the work of Larissa Sansour, a letter writing session with Refuweegee and much more. Image: Nation Estate (Olive Tree), 2012 by Larissa Sansour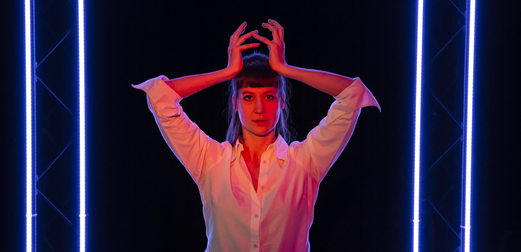 Antigone, Interrupted
Traverse Theatre, Edinburgh. 20-22 Feb, 7:30pm
A powerful, one-woman retelling of the classic myth, Antigone, Interrupted reimagines Sophocles' play from a contemporary perspective, giving added potency to this still relevant tale of power, oppression, and agency. Choreographed by Joan Clevillé in his first piece as Artistic Director of Scottish Dance Theatre, this is Edinburgh theatre at its best. Image: Maria Falconer.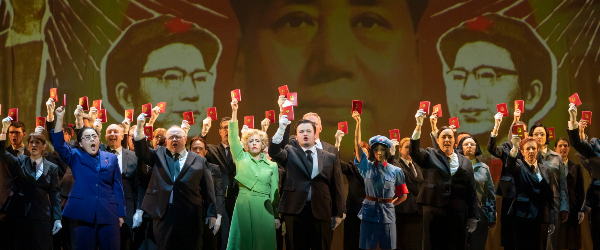 ADVERTISEMENT | Scottish Opera: Nixon in China
Theatre Royal, Glasgow, 18-22 Feb & Festival Theatre, Edinburgh, 27-29 Feb
Huge set pieces. Melodrama. Larger-than-life characters. What could be more 'opera' than American politics? Chronicling President Nixon's controversial 1972 visit to Mao's China, Scottish Opera's first ever production of John Adams' ground-breaking modern opera explores just what might have been going on in the hearts and heads of these political heavyweights when the TV cameras stopped rolling. An evocative (and timely) exploration of truth, fiction, politics and personality.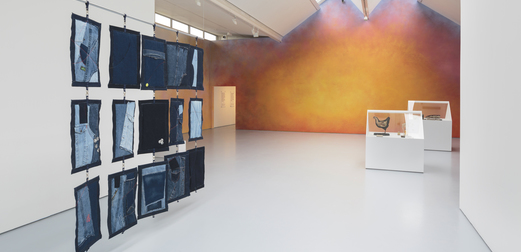 States of the Body Produced by Love
DCA, Dundee. 20 Feb, 6pm
Continuing the ongoing series of events surrounding DCA's current exhibition, Seized by the Left Hand (pictured), poet Nisha Ramayya will read excerpts from her latest collection, States of the Body Produced by Love. Following the readings, Ramayya will discuss her work and the influence of Taoism in Ursula K. Le Guin's The Left Hand of Darkness with Sara Shin, founder of the New Suns project. Image: Ruth Clark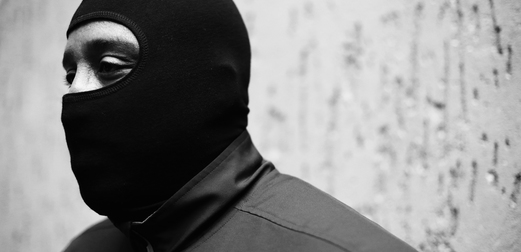 Palidrone 2nd Birthday: DJ Stingray + Solid Blake
The Mash House, Edinburgh. 21 Feb, 11pm
Palidrone have treated us to some of the best parties in Edinburgh in their two year existence, so it's only right we help them celebrate their second birthday. They've made it pretty hard to resist, too, with a predictably excellent lineup in the form of balaclava-wearing Detroit legend DJ Stingray (pictured) and Glasgow-born, Copenhagen-based Solid Blake. Image: Marie Staggat
---
Read more news from across the Scottish cultural scene at theskinny.co.uk/news
Find out how you could win some lovely prizes at theskinny.co.uk/competitions
---