Solid Blake DJ Mix – Skinned #12
Apeiron Crew's Emma 'Solid' Blake delivers our latest mix, a pulverising half-hour assault from Copenhagen, by way of Glasgow
Over the past couple of years, Glaswegian producer and DJ Emma Blake has quietly built a glowing reputation among the underground techno community in Copenhagen through her work with four-piece party collective Apeiron Crew, residents of the city's celebrated Culture Box venue. In her time there, Blake has played alongside a string of revered international guests, including Martyn, Prosumer, Head Front Panel and Benjamin Damage.
Having adopted the moniker Solid Blake – a playful nod to the lead character Snake from video game classic Metal Gear Solid – Emma has branched out more on her own of late, mostly tending to dip into the grittier recesses of her techno and electro collections with healthy servings of acid on the side. This month also saw her debut a live set as Historical Repeater in collaboration with Token Records regular Troels B-Knudsen, aka Ctrls. Delivering an intriguing blend of pummelling techno and mangled grime vocals, the project seems to have given the 25-year-old added momentum ahead of plans to release her own music later this year.
With her DJ schedule increasingly taking her beyond Copenhagen and across Northern Europe – she will make her first UK appearance with Apeiron Crew at London's Rye Wax next month – it seemed timely to check in with Blake and ask for a sampler of the kind of tracks she's been hammering of late. At just over a half-hour in length, the mix covers an impressive amount of ground, from the overdriven bleep techno of Privacy, to the playful vocals of Cousin's debut on Swamp 81 and onto pulverising EBM and acid, this one goes off from the outset.
You were a producer for Glasgow's Subcity Radio and knew the clubbing scene here pretty well but hadn't taken up DJing at that point. What made you make that leap when you moved to Denmark?
That's something I think about quite a lot. All of my pals in Glasgow, or all of the boys, would always be mixing records on a Friday night before we went out. The few lassies that were there just weren't doing that; it just wasn't a thing. I never even considered buying a set of decks for myself or anything like that. It's really weird that I didn't, thinking about it now. Even when I was at Subcity, people would tell me I should do a show but I was really embarrassed at the concept of it – even though I was making sure everyone else's shows were running OK.
There was something about when I got to Denmark; when I was just talking to people about tunes, they assumed that I was already DJing. People were asking me to play at parties and I had to tell them I couldn't really do that. Then I started working in the record shop, Dorma, and I was getting paid in records for a while. So as I had decks there, I thought, 'I'll start just playing around and mixing them.' But when we first talked about putting on parties, I wasn't really sure that I was even going to play at them. Then we ended up getting booked to play at an afterparty somewhere. I had only started doing this a few months before so I was absolutely shitting myself, but it was fine. Maybe the pressure of just being dropped right into it helped. That's what it felt like – rather than that I had moved to Denmark and reinvented myself, it was more just because of that assumption that people here had made. It kind of made me think, 'Why am I not DJing?' It didn't make any sense. From there it just grew and I've been buying records ever since.
How would you describe your connection with the scene in general in Copenhagen in comparison to Glasgow?
When I came here to study, it was all international students on my course, and people would tell me that Danish people were so hard to get along with, or to make proper friends with. So I went out with that expectation, but I didn't really find that. It's not that I think I'm such a laugh, or I'm something special, but it's that –  as it was in Glasgow –  you can't really just make pals with people; you need to have a specialist interest. So all of the other students who had told me how difficult it was had maybe played football in school or something and didn't have that same kind of connection. But as soon as you can turn round to someone and talk about DJ Stingray, and have them understand your interests, then you make pals that way. You don't have to go for an awkward pint with anyone. You can socialise over music, or through meeting people in the record shop. It all just happened a lot more naturally. I didn't end up going on that many weird friendship dates – because I was out partying and up for it, it was fine. I guess that's a lot like the way it was in Glasgow as well. We were probably, as a group of friends, quite insular and the only time we made friends from outwith our circle was through going out and partying with people and listening to music.
(Continues below)
---
---
How did Apeiron Crew come together and can you clear up the pronunciation of the name, as everyone seems to have their own version?
In Greek, the name would be pronounced like 'a-pair-on', which I know because I came up with it. But all the girls say 'a-pie-ron'. Other people say 'aperion', or 'a period' and some people call us the Apron Crew! So we get a lot of that.
I met Simone [Øster] first, maybe a year into living in Denmark. We were going to the club Dunkel a lot, which everybody would have been going to. We didn't really talk that much and it wasn't until a couple of years later, when we bumped into each other at Sonar Festival, that we decided to start hanging about together more. I was working in the record shop with Sara [Svanholm aka Mama Snake] and then Najaaraq [Vestbirk aka Courtesy] was the last one I met from the whole scene. She came up to me one night at Culture Box and we realised we knew who each other were and decided we should start making tunes or something together. We decided to put on a club night and we got Sara and Simone involved in that. Basically, we all had heard of or knew each other in some way before. But Najaaraq was the one who saw the idea of making something of it together.
Inevitably, when you read about women in electronic music, the discussion often gravitates towards gender and how it plays a part, for better or worse. I suppose I'm perpetuating that now! But the fact that there are four of you working together presumably makes it even more difficult to avoid such a focus. A lot of the time it can turn into a positive discussion, but I'm guessing if people focus on it too much, it can be a distraction. How do you feel about that aspect of it all?
A question for today, of all days! [Coincidentally, we are chatting on International Women's Day] It's such a weird thing that the four of us have chosen to do this, even though we prefer not to be booked for all-female lineups. We don't want to be invited for that reason. But, at the same time, the fact we got together as four women was clearly a deliberate choice in some way. But it feels more like there are three other girls that have a similar background to me. They were always maybe more boyish and never really had a group of girl pals. So it's quite funny that we've ended up being this group of really tight girls, because none of us are used to that. It's funny being in your mid-20s and almost feeling like a high school team of girls. I think that's how some people see us – like the kind of Mean Girls thing – even though we're actually nothing like that!
It's a really tricky subject for us. Even though we've made the choice to be four girls in this crew, we don't want that to be what it's about. So I suppose we're putting people in a bit of a position in terms of how to judge us. But we want to stay within our comfort zone. It's so nice to have other girls around who share the same experiences. Guys will come up to the DJ booth and try and chat one of us up, or all of us! We've all had people assuming we're groupies or assistants or whatever too.
---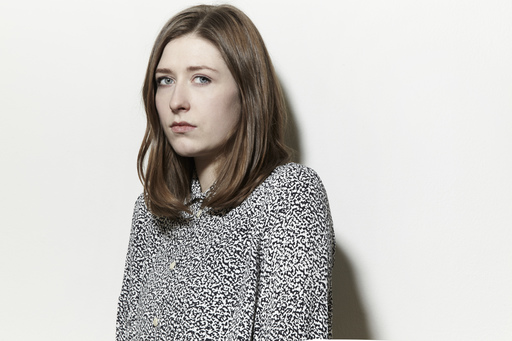 Solid Blake, image: Emil Jupin
---
That's a dimension that a lot of other DJs simply don't need to worry about, but does it perhaps spur you on in a weird way?
Definitely. To give an example, I think we get a much harder time from sound engineers. They think we are four daft lassies and people don't expect us to play the kind of music we play. But the fact that we play a lot heavier than people expect is something that's quite enjoyable. We have a lot of fun with that - deliberately bashing it out because it's unexpected and it's stuff that we love to play. Overall, I'm glad we're doing what we're doing and I do support people who are doing all-female lineups and stuff like that. I can understand the reasons why that happens. But one of the reasons I don't want us to be booked solely for things like that is that it still feels that we're marginalised in some way. To get on a lineup when it isn't even discussed feels like a much greater reward. Yet a guy can get that kind of opportunity twice as easy as we can.
There are also the judgments on whether or not you look OK in a photo... but there can't be too many photos either – that attracts a different kind of cynicism and questions around why we are doing it. People assume that we get more PR because we are girls, but they don't see that we get judged on our technical abilities twice as rigorously. We practiced like fuck when we started doing this so we could try and be tighter than any of the boys. Of course, that isn't always the case, but I know guys that can't mix at all and still get booked. Apparently I'm more passionate about this than I thought I was!
Finally, you mentioned having a taste for heavier sounds, and that seems evident in your mix for us. What else can you tell us about it?
It's funny, I let one of my pals hear it and he thought that maybe it didn't make much sense. But that was a kind of deliberate approach, because I maybe had Glasgow or a wider UK audience in mind. When I first started DJing, one thing that I really had to reign in was the idea that I could just play any tune after any other tune. I had to realise that it doesn't always work technically, even though it can be loads of fun – especially if you think certain records go well one after another for some reason beyond just working technically. One of the big realisations for me was that you need to start buying tool records, which is not something I had ever really wanted to do.
I found this mix really fun though, because I was trying to go back to thinking, 'How far can I push this?' I think that comes from the influence of nights like Optimo and Numbers and that kind of thing, where they really did that a lot. I just wanted to pull a lot of different things together and just try and make it work somehow. For instance, the Cousin tune from the latest Swamp 81 release is one that I wouldn't have imagined hearing in a mix with Powell, but I could totally imagine hearing them out within 15 minutes of each other in a club in Glasgow. I really wanted to get that Powell tune in there. I bought the record when I was in Rubadub in Glasgow last December and I have been playing it out a wee bit here and there and trying to work it into some recorded mix somewhere, so this seemed like a really good opportunity to do it. I think the mix starts off a bit cheeky and danceable, then develops into absolute rage, before chilling out a bit towards the end.
Skinned #12 tracklist
1. LITÜUS – PRTN__002_.1 [Avian]
2. Privacy – Code [Lobster Theremin]
3. Etcher – Departure [Brokntoys]
4. Cousin – 4GOT [81]
5. AX&P AKA Adam X & Perc – Mutiny [Ampere&Ohm]
6. Powell – Club Music (Ancient Methods 'Körpersäure91' Mix) [Diagonal]
7. Snow Bone – Cult V [Lobster Theremin]
8. Drax – Low Machine [Perc Trax Limited]
9. Pearson Sound – Glass Eye [Hessle Audio]
10. Charles Manier – Sift Through Art Collecting People [Bopside]
Emma appears with Apeiron Crew at Rye Wax, London on 14th April