What's On Scotland 18-25 Apr: Nuart Aberdeen & more
You didn't think a bank holiday weekend would be quiet did you? Take your pick from a street art festival in Aberdeen, two electronic music all-dayers in Edinburgh and Glasgow, the opening of the V&A Dundee's latest exhibition and more...
"All you ever cover is Edinburgh and Glasgow! *sad face emoji*" Nonsense, we say! This weekend it's all about the Granite City, as internationally-renowned street art festival Nuart Aberdeen returns to the city for another year.
Taking place over four days, from 18-21 April, artists from the United States, Norway, UK, France, Germany, Spain, Australia and Portugal will offer their own take on this year's theme, inspired by Italian writer Italo Calvino's 1972 novel Invisible Cities. This year's line-up includes American multimedia artist Axel Void, French-born literal street artist – repairing and transforming roads and pavements – Ememem, British painter Helen Bur, Australian photo-realist graffiti artist Smug and many more.
As well as the art itself, a series of talks, workshops, tours, film screenings and various other events – from slam poetry to club nights – will also take place across the city.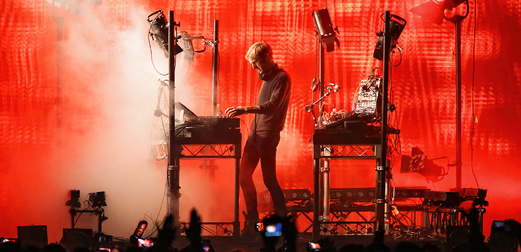 Terminal V: The Rising
Royal Highland Centre, Edinburgh. 20 Apr, 12pm
Techno fingers in the air! The latest instalment of Terminal V takes place over 11 hours across six stages, with three takeovers by Sneaky Pete's, Paradise Palms and Wunderground. Richie Hawtin (pictured) headlines, alongside Helena Hauff, Daniel Avery, Tama Sumo and more. Image: Prudence Upton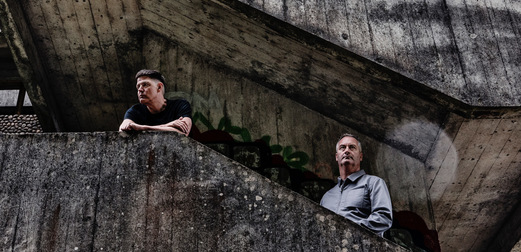 Maximum Pressure x Easter
SWG3, Glasgow, 20 Apr, 6pm
Worry not weegies, you too get a healthy dose of techno this weekend in the form of Maximum Pressure's Easter party. Glasgow duo Slam (pictured) invite the likes of Len Faki, KiNK, Anetha and Giant Swan to join them for a nine-hour dance. Meanwhile, representing Scotland on the line-up are local favourites Jasper James, IDA and Craigie Knowes.
---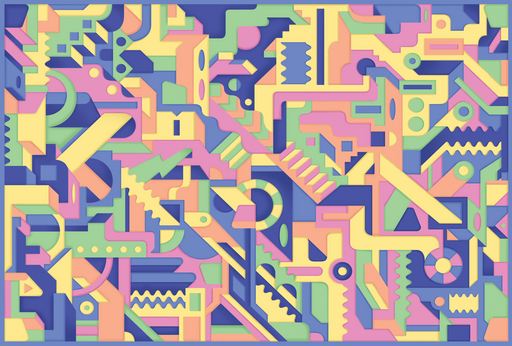 Want a guide to the best of the Scottish cultural scene in your inbox every week? Sign up to our mailing list! 
---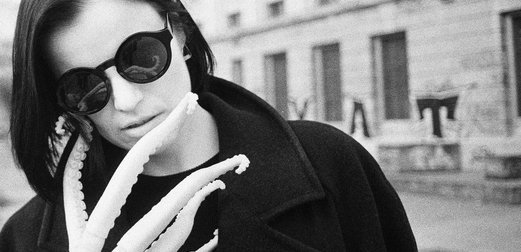 Soma Skool
SWG3, Glasgow. 20 Apr, 12pm
Before Maximum Pressure kicks off, get down to SWG3 early for Soma Skool, where there will be a range of panels, demonstrations and workshops from industry professionals and DJs. If you fancy a change of scenery after, head to La Cheetah for Red Bull Music presents: Soma Skool After Dark with sets from Veronica Vasicka, Machine Woman (pictured), Afrodeutsche and Breakwave. Image: Imogen Flynn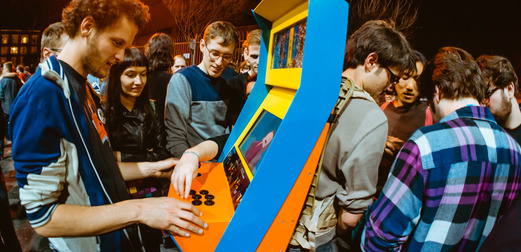 Videogames: Design/Play/Disrupt
V&A Dundee, Dundee. 20 Apr-8 Sep
Brush up on your gaming lingo – pwned, FTW, n00b etc. – and feel like a real pro when you head along to new exhibition, Videogames: Design/Play/Disrupt. The exhibition concentrates on the design and development of video games since the mid-2000s when major technological advancements transformed the way games are designed, discussed and played. Image: Robin Baumgarten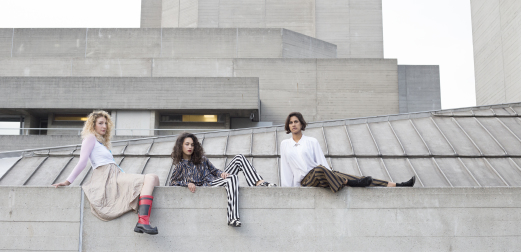 Peluché
Sneaky Pete's, Edinburgh. 21 Apr, 7pm
South London trio Peluché head up to Scotland for two live dates this week, at Sneaky Pete's in Edinburgh on Sunday and The Hug & Pint in Glasgow on Monday. Fusing funk, pop and R'n'B, the band's debut album Unforgettable was released in September via One Little Indian and is the perfect listen for the (hopefully) glorious weather we are due to have this weekend. Image: Rory Donaldson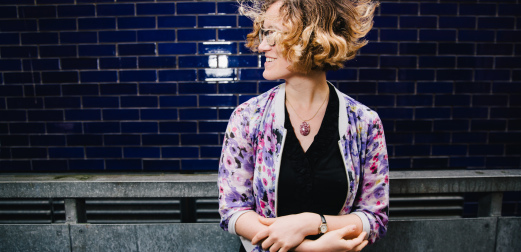 Listen Softly
Golden Hare Books, Edinburgh. 18 Apr, 6.30pm
Earlier this year, Christina Neuwirth (pictured) coined the term #twentybiteen and pledged to read only bisexual books in 2019. Tonight, she'll be performing spoken word alongside University of Edinburgh PhD student Alycia Pirmohamed and a group of writers from the University of Edinburgh's 2019 Creative Writing Prizes, including Snigdha Koirala, Charles Lang and Polly Smythe. Image: Andrew Perry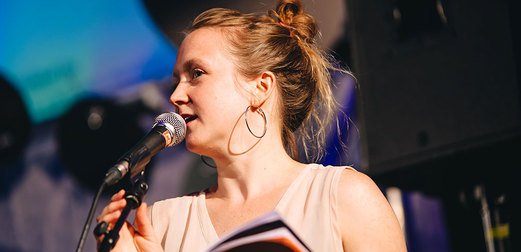 NEHH: Hollie McNish
Summerhall, Edinburgh. 18 Apr, 8pm
Hollie McNish doesn't need much introduction – her 2016 poetry collection Nobody Told Me won the Ted Hughes Award, she is an Arts Foundation Fellow in Spoken Word and has gained fans in the likes of Benjamin Zephaniah, Kate Tempest and Robin Ince. Tonight, she'll perform poems and read from her latest poetry collections; prepare to be won over by her genius. Image: Mihaela Bodlovic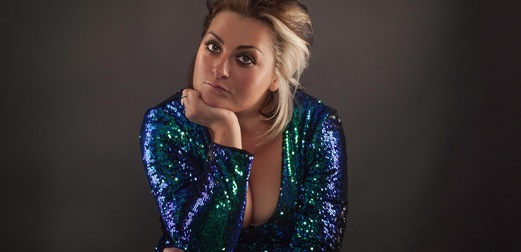 Kiri Pritchard-McLean: Victim, Complex
The Stand, Glasgow. 24 Apr, 7.30pm
Kiri Pritchard-McLean tackles the important subject of gaslighting in her latest show, Victim, Complex. Inspired by her own experiences of gaslighting in a past relationship, the show is an emotional, confessional hour but also a masterclass in joke-telling. If you haven't already, we also recommend you give her All Killa No Filla podcast with fellow comedian Rachel Fairburn a listen. Image: Kayla Wren
---
Read more news from across the Scottish cultural scene at theskinny.co.uk/news
Find out how you could win some lovely prizes at theskinny.co.uk/competitions
---