What's On Scotland 17-24 Oct: Book Festivals & more
Two festivals celebrating all things literature and literature-related hit the capital this week in the form of the Scottish International Storytelling Festival and Golden Hare Books Festival. Plus, Neu! Reekie! launch their new anthology and more...
Indulge in a literary feast in Edinburgh this week, as books and stories take centre stage in two festivals taking place in the capital.
Drawing connections between Scotland and Canada, this year's Scottish International Storytelling Festival hosts 15 guest artists from Canada, alongside 60 Scottish storytellers, as part of its Canada Coast to Coast strand. As well as this, the festival will also host the world's first Global Storytelling Lab, with storytellers from across the world leading sessions on how to respond to contemporary crises.
Meanwhile, on a smaller scale, support your local bookshop, as Golden Hare Books present their very first festival this weekend, featuring a programme of talks, workshops and activities. From live podcasts to zine-making workshops, and even a day dedicated to celebrating children's books, there's something to suit all your literary needs.
---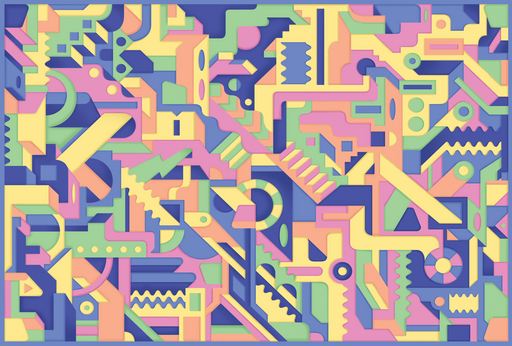 Want a guide to the best of the Scottish cultural scene in your inbox every week? Sign up to our mailing list! 
---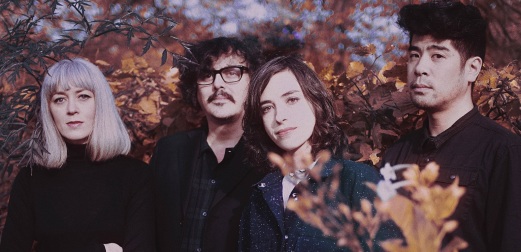 Ladytron
La Belle Angele, Edinburgh. 18 Oct, 7pm
Following the release of their sixth album in February, Ladytron are finally making their way to Edinburgh. The purveyors of fuzzy electro-pop told us earlier in the year that the release of their self-titled album wouldn't lead to copious amounts of touring, so catch them while you can at one of their increasingly rare live dates. Image: Maria Louceiro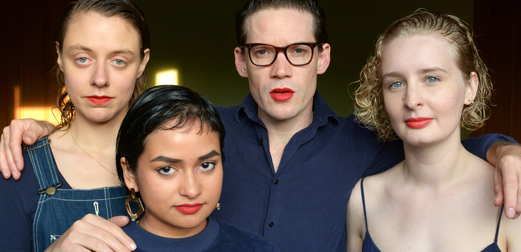 Hiip Priest presents: Dear Green Fèis
Broadcast and Nice N Sleazy, Glasgow. 19 Oct, 3pm
Hiip Priest have been running shows for almost two-and-a-half years now, but this weekend they're putting on their biggest show yet. They're hosting a double venue all-day party at Broadcast and Nice N Sleazy, with performances from Scarlett Randle, Wet Look (pictured) and more. Image: Martin Clark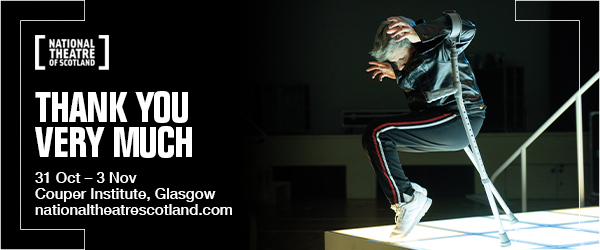 ADVERTISEMENT | Thank You Very Much
Couper Institute, Glasgow, 31 Oct-3 Nov
Pulling back the curtain on the glittering and mysterious world of the tribute artist, this is a new, joyous yet revealing show where dance meets cabaret. Claire Cunningham and ensemble of leading disabled performers navigate society's ideas of normality and shake up the myth of how bodies should be. They ask, "Who have we been trying to be all our lives? Has it ever been our choice? And what really is 'the wonder of you'?"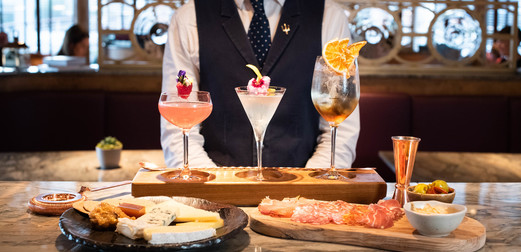 Edinburgh Cocktail Week
Various venues, Edinburgh. Until 20 Oct
If you don't like committing to just one spot and one drink on a sesh, Edinburgh Cocktail Week is definitely for you. Once you've got your wristband, hit up over 70 participating bars for discounted drinks, spend some time in the festival's Cocktail Village and Forest or book one of the Cocktail Domes situated on the rooftop garden of The Glasshouse Hotel for a more private affair. Image: Edinburgh Cocktail Week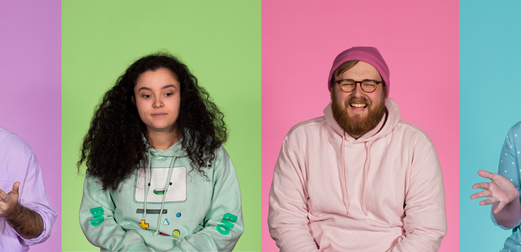 thick skin, elastic heart
Various venues across Scotland. Until 26 Oct
Now that you've got that Sia song circling around your head, it's probably a good time to tell you what thick skin, elastic heart is beyond, lyrics from a smash hit pop song. Combining contemporary spoken-word monologues and group poems, the production puts the focus on millennial voices, with the dialogue designed to play out like a social media scroll. Image: James Taylor-Wilson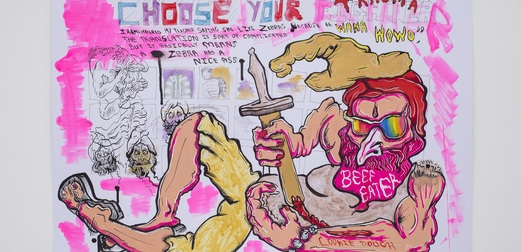 Transparency: Alberta Whittle & Hardeep Pandhal
Edinburgh Printmakers, Edinburgh. 18 Oct-5 Jan 2020
Alberta Whittle and Hardeep Pandhal team up for an exhibition curated by Mother Tongue – spanning print, artist moving image, drawing and installation – which responds to the architectural heritage of Castle Mills. Whittle will present a new moving image work, a floor-based work and a series of screen prints, while Pandhal contributes a new series of etchings and a wall-based drawing. Image: Goonda Life, Hardeep Pandal, 2018 by Max Slaven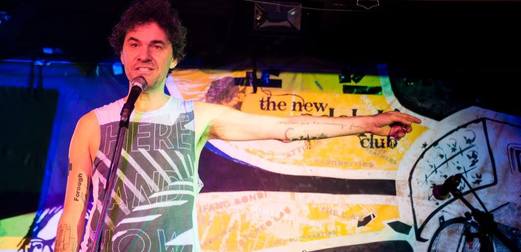 Neu! Reekie!'s After Curfew
Leith Theatre, Edinburgh. 18 Oct, 7.30pm
Neu! Reekie! launch their new anthology, After Curfew, with a multi-arts event, also featuring the premiere of Mark Cousins' (pictured) new short film. We're offering one reader the chance to win three tickets to the event and a copy of the anthology. To be in with a chance of winning, email zap@theskinny.co.uk by 1pm on Friday 18 October telling us about a time you missed your curfew. Image: Kat Gollock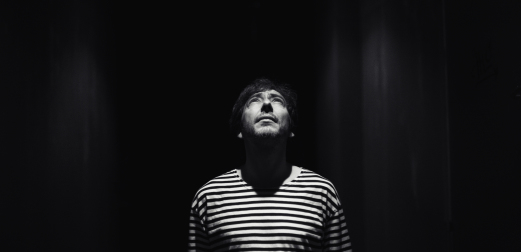 Club_Nacht: Move D + Telfort
The Caves, Edinburgh. 18 Oct, 11pm
For the first in a new series of parties, the team behind Club_Nacht bring together two friends and avid supporters of each others' music, Move D and Telfort. The pair's history runs deep, having previously played together in the capital when they went B2B for local label Lionoil's third birthday at The Bongo Club in 2017. Image: Yonathan Baraki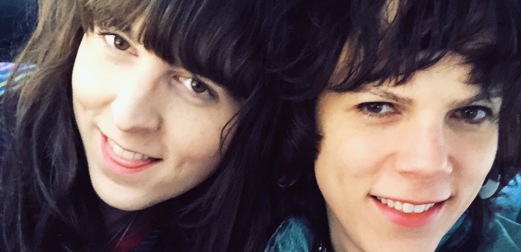 Shoot Your Shot presents T4T LUV NRG
The Berkeley Suite, Glasgow. 19 Oct, 10pm
Partners in music and in life, Eris Drew and Maya Bouldry-Morrison, aka Octo Octa, bring their T4T LUV NRG tour to just six cities across the world this year, with one of the two UK dates taking them to Glasgow for Shoot Your Shot. Support comes from SYS residents and regulars Bonzai Bonner, Anna Gram and Mi$$ Co$miX. Image: Eris Drew
---
Read more news from across the Scottish cultural scene at theskinny.co.uk/news
Find out how you could win some lovely prizes at theskinny.co.uk/competitions
---