What's On Scotland 17-24 Jan: Celtic Connections & more
This week sees the return of Celtic Connections and Museum of the Moon, and the conclusion of King Tut's New Year's Revolution. Plus, Flo & Joan, Fantastic Man, Courtesy and more...
Put your fiddles up for the return of Celtic Connections, kicking off tonight and running until 3 February in various venues across Glasgow.
To coincide with this year's festival, Glasgow's newest party planners on the block – Siobhain Ma (Happy Spendy, Sister Collective) and Craig Angus (Savage Mansion) – are launching Underachievers Club. For their first outing they've teamed up with CC and Lost Map Records for an all-dayer featuring The Spook School, Rozi Plain, Callum Easter, Mush and Hairband, as well as the Underachievers' bands themselves, Savage Mansion and Happy Spendy.
Other notable mentions on the programme this week include Heir of the Cursed, Haiku Salut and none other than Ronnie Spector & The Ronettes – yes, really.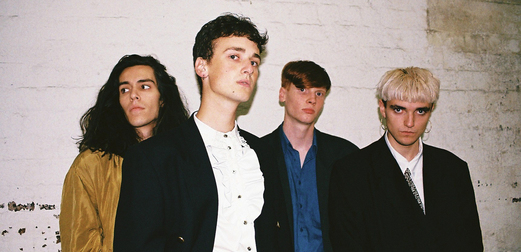 Walt Disco
King Tut's, Glasgow. 19 Jan, 8.30pm
King Tut's New Year's Revolution concludes this weekend, and they seem to have saved the best for last. On Saturday night, flamboyant Glasgow quartet Walt Disco headline, alongside CRYSTAL, Bubbatrees and Chuchoter, with Tenement TV on DJ duties and an aftershow closing party with a secret guest. Image: Lola Stephen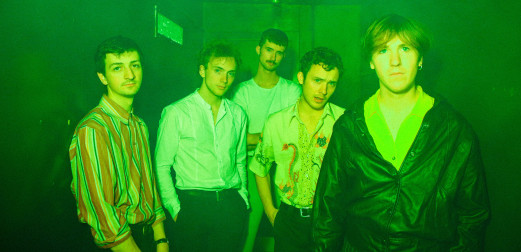 Freakender: NOV3L + LYLO
Nice 'n' Sleazy, Glasgow. 23 Jan, 7.30pm
Freakender bring us a real treat this week, in the form of Canadian collective N0V3L. Featuring members of experimental acts Crack Cloud, Women and Cindy Lee, the six-piece may only have two tracks to their name currently but they show a great deal of promise. And, to make things even better, support tonight comes from LYLO.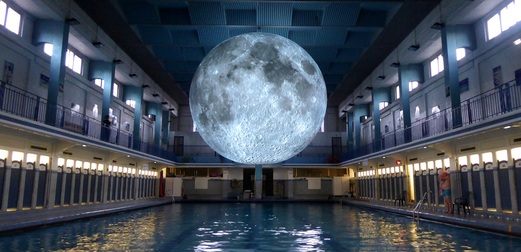 Museum of the Moon
St. Giles' Cathedral, Edinburgh. 21-26 Jan
Yep, that big old moon's back again. If you missed it in Glasgow or at Kelburn Garden Party last year, this month you can find artist Luke Jerram's touring artwork, Museum of the Moon, taking up residence in Edinburgh's St. Giles' Cathedral over five days as part of Burns&Beyond. The moon will be accompanied by a series of performances and events across the week. Image: Luke Jerram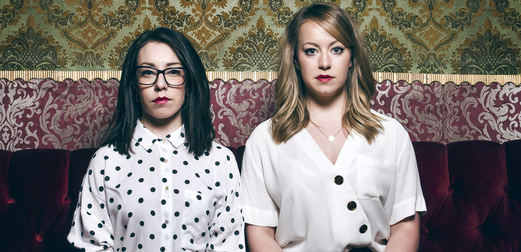 Flo & Joan: Alive on Stage
The Stand, Glasgow. 17 Jan, 5.30pm
You may recognise sisters Nicola and Rosie Dempsey, who make up musical comedy duo Flo & Joan, from their divisive skit used in a Nationwide advert earlier this year. Some loved it, some found it unbearable; if you're in the former camp then you may want to get a ticket for their latest show, Alive on Stage, in Glasgow tonight or in Edinburgh on Saturday.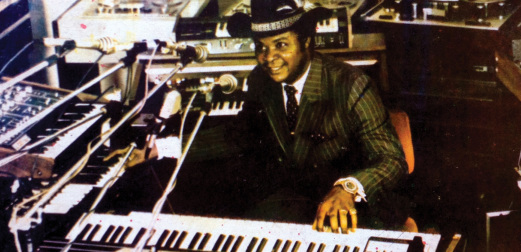 Fantastic Man: Film Screening + Live Performance
Stereo, Glasgow. 18 Jan, 8pm
Little may be known about mysterious Nigerian musician William Onyeabor, but the 2014 documentary Fantastic Man, directed by Jake Sumner and presented by Alldayeveryday, attempts to unravel the mystery. Featuring contributions from fans of his work, including Damon Albarn, Caribou and Femi Kuti, the film delves into Onyeabor's back catalogue, looking at his work and influence.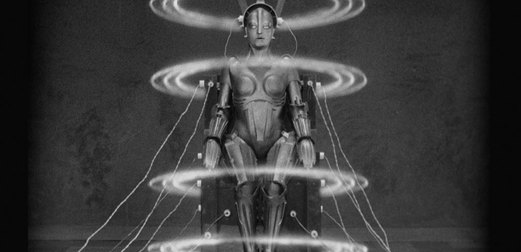 Robots: Fritz Lang's Metropolis with Live DJ Soundtrack
Filmhouse, Edinburgh. 22 Jan, 7.30pm
Fritz Lang's much-imitated sci-fi masterpiece, Metropolis gets a welcome outing this week, especially as it's screening with a live DJ soundtrack by Le Vangelis. The film opens the National Museum of Scotland's film season, Robots (22 Jan-25 Feb), which will continue into February with other sci-fi gems including Silent Running and The Day the Earth Stood Still.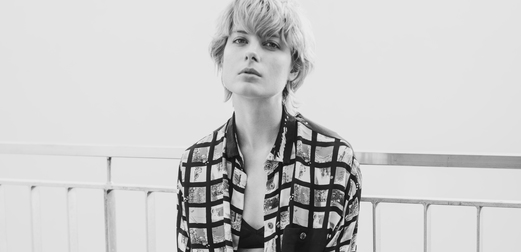 Silver Dollar Club x Courtesy
The Berkeley Suite, Glasgow. 18 Jan, 11pm
One of the key figures spearheading the much talked-about 'fast techno' scene in Copenhagen, Courtesy is an exciting booking for the revamped Silver Dollar Club's quarterly parties. As well as being a DJ, producer and music journalist, Najaaraq Vestbirk also finds time to run her own record labels, Ectotherm (co-founded with former Apeiron cohort Mama Snake) and Kulør. Image: Kasia Zacharo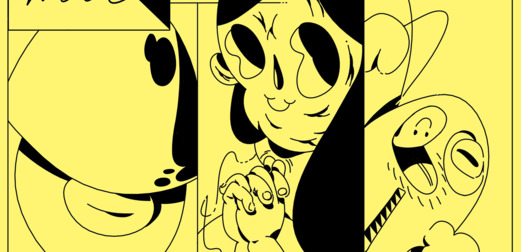 Rhythm Machine
Summerhall, Edinburgh. 19 Jan, 11pm
Rhythm Machine makes a welcome return to Summerhall's Dissection Room this weekend, for the first part of its 2019 residency in the venue. As always, resident DJs Yves and William Francis will play music spanning across genres, with guest artists Suds n Sllim presenting new performance work throughout the venue. Image: Korakonero