What's On Scotland 15-22 Apr: Edinburgh Iranian Festival & more
Edinburgh Iranian Festival returns to Filmhouse with an excellent cinematic programme. Over in Glasgow, BAMBARA and Shanti Celeste take over the city's venues, while Scottish Dance Theatre's Ray comes to Dundee.
After a year off for reasons, the Edinburgh Iranian Festival is back with another stellar programme of Iranian cinema at the FIlmhouse. Taking place over the long Easter weekend from 15-18 April, this small but perfectly formed festival features films from some of Scotland's biggest festivals, as well as little known gems that might not normally get a screening.
Freak yourself out with the delightfully unsettling Zalava, a unique folk horror by director Arsalan Amiri that follows a series of demon possessions taking place in a small Kurdish village a year before the Iranian Revolution (we chatted about it on The Skinny's film podcast a few weeks ago!).
Also revolving around the revolution is the achingly intimate Radiograph of a Family, in which director Firouzeh Khosrovani pieces together the country's sociopolitical tipping point through old family photographs and archival material. Make the most of your extra days off and browse the full programme here.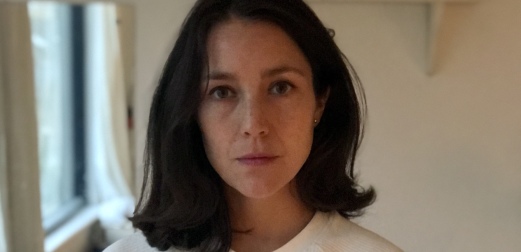 Daisy Hildyard – Emergency
The Portobello Bookshop, Edinburgh. 20 Apr, 7pm
Reforming the pastoral novel for the climate change era, Daisy Hildyard's Emergency centres on a woman recalling her childhood in the midst of lockdown. This special launch event sees Hildyard in conversation with Edinburgh writer Alice Tarbuck. Image: Caleb Klaces.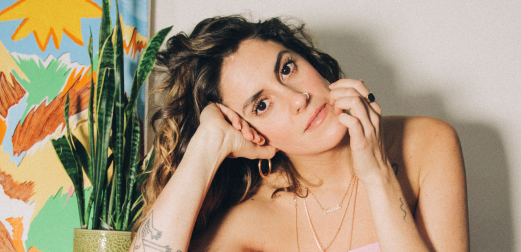 Shanti Celeste
La Cheetah Club, Glasgow. 15 Apr, 11pm
Ex-Cheetah Club resident and label head of Peach Discs Shanti Celeste returns to her home turf for an all-nighter of heady underground house, techno and rave, with support from current Cheetah Club resident favourites Wardy and Dom D'Sylva. Image: Jimi Herrtage.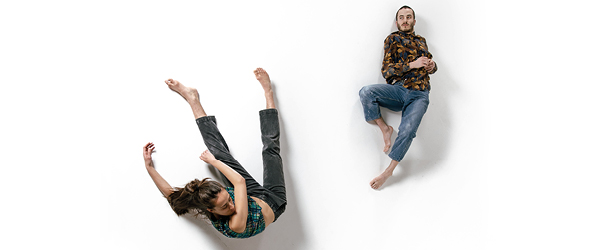 ADVERTISEMENT | Scottish Dance Theatre presents Ray
Dundee Rep, Dundee, 14-16 Apr, 7:30pm
Scottish Dance Theatre presents the World Premiere of Ray
Concept and Direction Meytal Blanaru
Choreography Meytal Blanaru in collaboration with the performers
Ray is Scottish Dance Theatre's latest creation by Brussels-based choreographer Meytal Blanaru. The work explores the phenomena of Emergence, as it ventures on a quest for a deep, collective, shared physical experience, one that tries to bridge between bodies and sweep people far beyond the intellect's words, ideas and constructions, into a space where people can potentially meet, in a different way.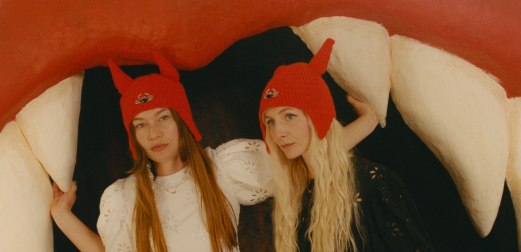 Wet Leg
The Mash House, Edinburgh. 17 Apr, 7pm
Our April cover stars play a chaotic punk gig to celebrate the release of their highly anticipated debut album. Hailing from the Isle of Wight, duo Rhian Teasdale and Hester Chambers have a firm friendship that comes through in bitingly funny lyrics and an infectious live presence. Image: Hollie Fernando.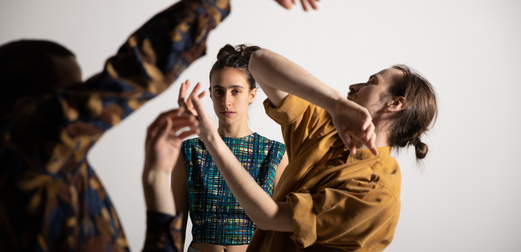 Ray
Dundee Rep, Dundee. Until 16 Apr, 7:30pm
The latest from Scottish Dance Theatre sees Brussels-based choreographer Meytal Blanaru explore themes of emergence and the quest fro collective, shared physical experiences. The Friday show will be followed by a behind-the-scenes discussion with the creative team. Image: Genevieve Reeves.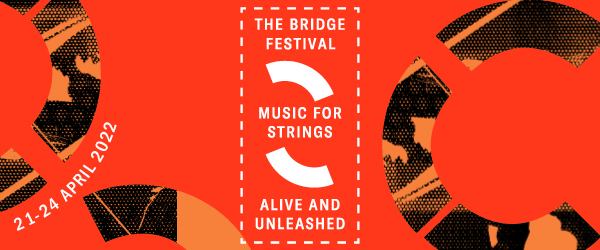 ADVERTISEMENT | The Bridge Festival
Various venues, Glasgow, 21-24 Apr
Vibrant, dynamic, immersive and thought-provoking live music across the corners of Glasgow.
The Bridge Festival presents a four-day extravaganza featuring three world premieres, with music from Anna Meredith, Jonny Greenwood, Mica Levi and more…
Music for strings collides with international exchange in beloved gig venues, intimate club spots and on Glasgow's pavements with pop-ups and late-night happenings.
£6 tickets for under 30s and those in the G40 postcode. Look out for the badges too!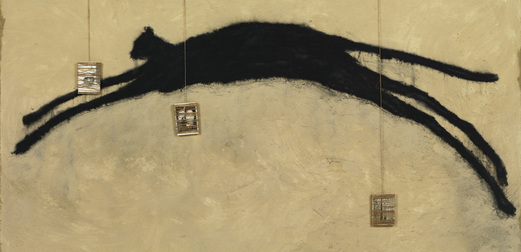 Revisiting the Work of Black Artists in Scotland through New Collecting
GoMA, Glasgow. Until 3 Jul
Bringing together new acquisitions and existing works from Glasgow Museums collections and featuring works by Alberta Whittle, Barby Asante and Tam Joseph, this innovative exhibition explores complex dialogues around Empire, race, and postcolonial legacies. Image: Tam Joseph.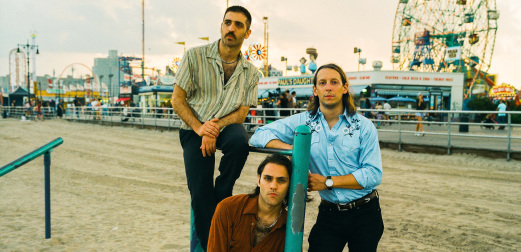 BAMBARA
Stereo, Glasgow. 16 Apr, 7pm
Dipping into the cowpunk genre (a delirious mix of country and punk) and inspired by the films of Wong Kar Wai and David Lynch, Brooklyn-based rockers BAMBARA are creating some of the most distinctive and genre-bending music currently around. Image: courtesy of artists.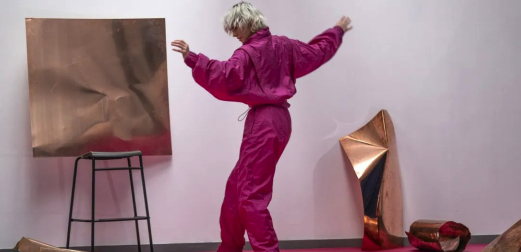 oblique, open, filtered, framed
Fruitmarket, Edinburgh. 16 Apr, 6pm
Drawing on the atmospheric setting of Fruitmarket's warehouse space and Jyll Bradley's architectural PARDES exhibition, this dance performance by Laura Fisher explores the relationship between space and bodies, and how we move through public, private, and liminal places. Image: Emily Nicholl.