What's On Scotland 14-21 Jun: Edinburgh Pride
It's Edinburgh Pride on Saturday, so make sure you're looking and feeling your best and most fabulous self, and wearing as much colour as possible. Plus, David Byrne, Refugee Festival Scotland, Bill Murray, Jan Vogler & friends, FestivALE and more...
Rainbow flags will be flying high on Saturday for Edinburgh Pride. As always, the annual Pride March will be taking place, beginning at the Scottish Parliament building and concluding at the EUSA Campus, the site of the Pride Edinburgh 2018: True Colours Festival, headlined this year by Kelli-Leigh and Stooshe (don't pretend you don't love Black Heart).
Not stopping there though, there are plenty of other fun Pride-themed things happening across the city. Checkpoint will be hosting a special Drag Brunch, with local Queens Groundskeeper Fanny, Violet Grace and Frans Gender, where your ticket includes a brunch option, discounted drinks and a seat for the show. At Fireside, there will be a special Pride edition of Shoot Your Shot, with performances from the likes of award-winning burlesque artist Luna TikTok and drag queens Ratty ByeBye and SHREK aka Sorcha, as well as DJ sets from Lunacy regular Aisha, Blanck Mass and many more.
And if you fancy carrying on the festivities into the evening, head to Teviot Underground for Queer AF Cabaret: Pride Edition and finish your night off at The Wee Red Bar's The Mirror Dance Pride Party. Make sure you get a good sleep on Friday, you're gonna need it. 
---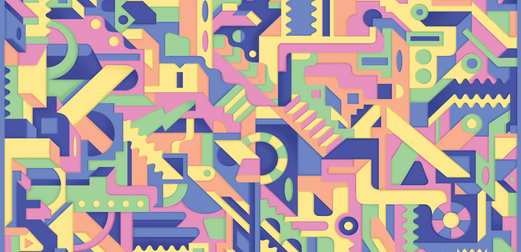 Want a guide to the best of the Scottish cultural scene in your inbox every week? Sign up to our mailing list!
---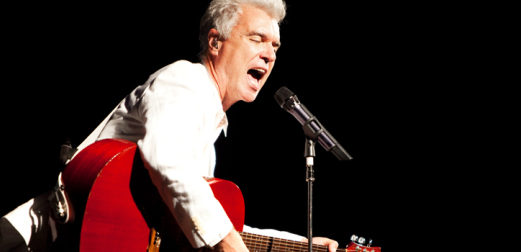 David Byrne
Glasgow Royal Concert Hall, Glasgow. 15 Jun, 7pm
Returning with his first solo album in 14 years back in March, David Byrne is currently on the road with his American Utopia tour, making a pit stop in Glasgow tomorrow. The Scottish-born, ex-Talking Heads frontman hasn't exactly been relaxing in that time though, still managing to fit in collaborative albums with Brian Eno, Fatboy Slim and St. Vincent in the meantime. Image: Ryan McGoverne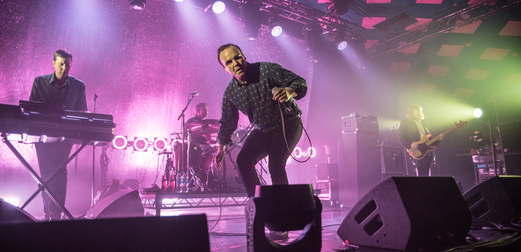 Future Islands
Usher Hall, Edinburgh. 14 Jun, 7pm
Future Islands frontman Samuel Herring is quite possibly the most energetic and enigmatic live performer around right now. Over 10 years after they first formed, the Baltimore band finally got their big breakthrough moment with their fourth album, 2014's Singles. Their latest release The Far Field brought together the best of the old and new Future Islands sounds in their boldest record to date. Image: Paul Storr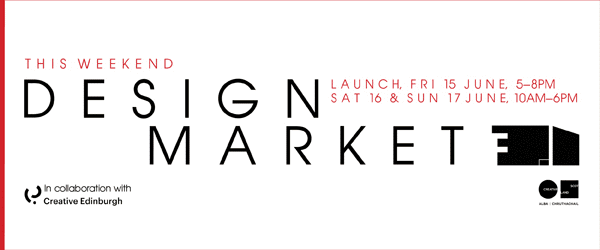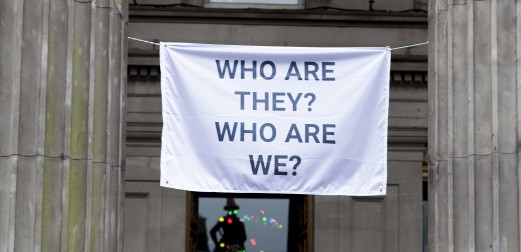 Refugee Festival Scotland
Various venues across Scotland. 15-24 Jun, times vary
The Refugee Festival Scotland begins this weekend, with a range of events celebrating the contribution refugees make to life in Scotland. The Who is? Project – an ongoing art project aiming to tackle issues around immigration systems and globalisation, conceived by Iman Tajik and Jonas Jessen Hansen – bring two touring exhibitions to the festival, titled Who Are They? Who Are We? (pictured) and Crossroads.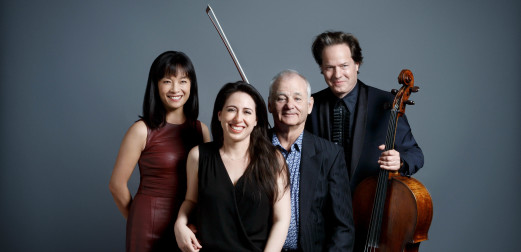 Bill Murray, Jan Vogler & friends: New Worlds
Festival Theatre, Edinburgh. 18 Jun, 7.30pm
Bill Murray is the gift that keeps on giving, and his latest present comes in the form of a collaborative musical project with German cellist Jan Vogler, violinist Mira Wang and pianist Vanessa Perez. The legendary comedic actor will perform classic American songs and read passages from classic American novels, accompanied by the classical trio #classic. Image: Peter Rigaud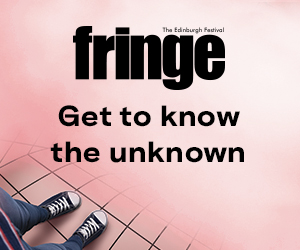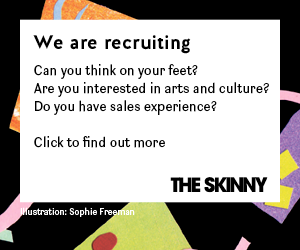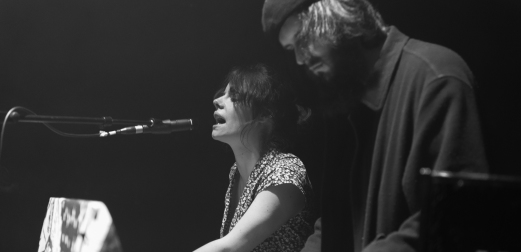 Cantina nite with Free Love fka Happy Meals DJ set
The 78 Bar and Kitchen, Glasgow. 19 Jun, 8pm
The organisers of this event have missed a trick here by not calling this 'Happy Meals with Happy Meals'; instead opting for the less catchy Cantina nite #2 with Free Love fka Happy Meals DJ set. For future events, we suggest: 'Vegan Lunch with The Vegan Leather', 'Snacks with Snack Villain' or 'A Slice of Pizza with Home$lice'. And there's plenty more where that came from. Image: Sarah Donley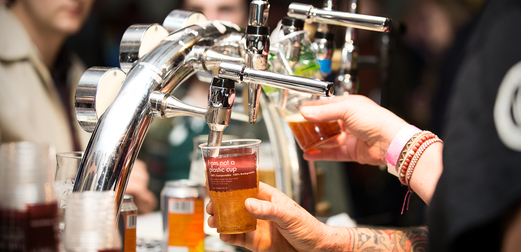 FestivALE
Summerhall, Edinburgh. 15-17 Jun, 5.30pm
You guessed it, it's another beer festival! Summerhall's annual beer festival, FestivALE (optimistically) moves outside this year into the courtyard, as part of Southern Exposure. On-site alcohol-makers Barney's will provide the beer, while Pickering's Gin will supply, well, gin. The Crisp Confessional will also answer the question on everybody's lips: which crisp goes best with each beer? Image: Cat Thomson
---
Read more news from across the Scottish cultural scene at theskinny.co.uk/news
Find out how you could win some lovely prizes at theskinny.co.uk/competitions
---