What's On Scotland 12-19 Dec: Festive Films & more
It's festive film time! Pick from one of Summerhall's alternative Christmas film screenings or nine and a half hours of Star Wars. Plus, gigs from The Japanese House and Siobhan Wilson, Pittmas continues, Denis Sulta begins his Scottish tour and more...
If you're still not feeling particularly festive yet, perhaps a festive film could be just the trick to get you in the Christmas spirit.
Summerhall's Christmas Creatures film season is sure to bring you some Christmas cheer, albeit in a slightly alternative manner, with a selection of screenings taking place this weekend and next. This weekend, you can catch Tim Burton's gothic Christmas tale The Nightmare Before Christmas on Friday night and Finnish Christmas thriller Rare Exports: A Christmas Tale on Saturday night.
And it wouldn't be Christmas without a huge blockbuster film hitting cinemas. Ahead of the midnight showing of the latest in the Star Wars series, Star Wars: The Rise of Skywalker, on Wednesday the Cameo will show back-to-back screenings of the first two films in the latest trilogy. Running for nine and a half hours, it's going to be a long sitting so come prepared with lots of snacks.
P.s. don't forget to vote!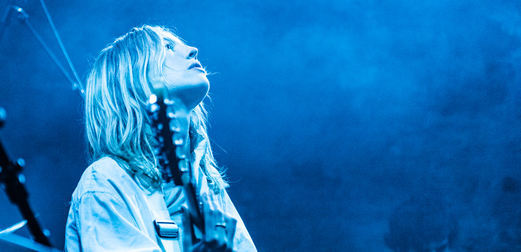 The Japanese House
SWG3, Glasgow. 16 Dec, 7pm
Amber Bain began 2019 by releasing her long-awaited debut album, Good at Falling, and is ending it with a brief three-date UK tour. Bain also recently released two new singles, Something Has to Change and Chewing Cotton Wool, suggesting some new music may be on the way in the new year. Eyes peeled! Image: Kate Johnston
Siobhan Wilson & Friends
Summerhall, Edinburgh. 14 Dec, 7pm
With a new EP on the way, Edinburgh-based musician Siobhan Wilson is hosting a gig with some pals to celebrate. The EP will be released on Wilson's own Suffering Fools Records, with £1 of proceeds per EP sold donated to Extinction Rebellion. Alasdair Roberts, Rachel Sermanni and Stina Tweedale will all join Wilson for this gig. Image: Chris Scott
---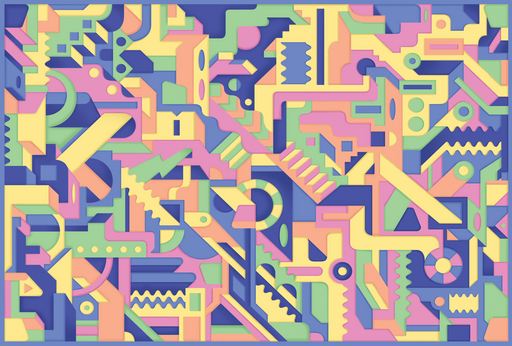 Want a guide to the best of the Scottish cultural scene in your inbox every week? Sign up to our mailing list! 
---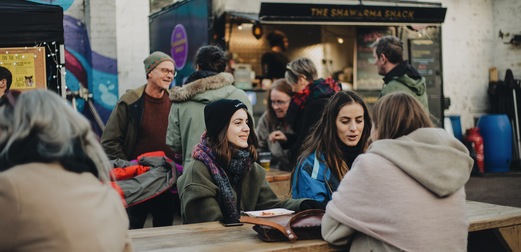 Pittmas
the pitt, Edinburgh, 14 & 15 Dec, 12pm
Pittmas continues at Edinburgh street food hub the pitt this weekend, where you can enjoy some festive specials from pitt regulars. Ròst will be offering Christmas stuffing bao buns, festive pheasant burgers and Asian brussels sprouts, barnacles + bones have created a giant Yorkshire pudding wrapped Christmas dinner and moo pie gelato provide pudding with s'mores. Image: Nina Gausling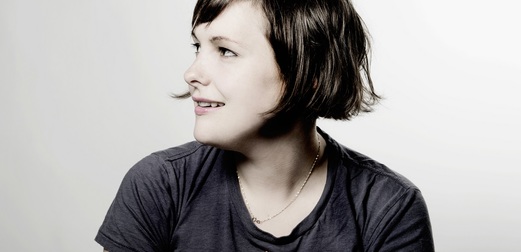 Tae Sup Wi' A Fifer
Adam Smith Theatre, Kirkcaldy. 14 Dec, 8pm
James Yorkston's Fife-based event series concludes its 2019 programme with a show headlined by Josie Long (pictured). The comedian and screenwriter made her return to stand-up earlier this year, after five years away, with her critically-acclaimed 2019 Fringe show Tender. Turkish folk musician Özgür Baba and singer and harpist Rachel Newton are also on the bill. Image: Idil Sukan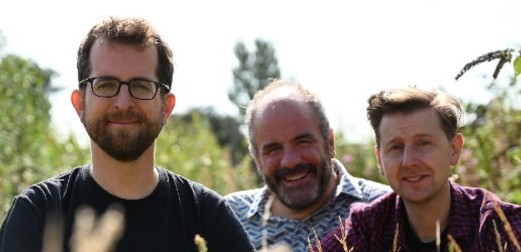 ADVERTISEMENT | Return To Y'Hup: The World Of Ivor Cutler
Glasgow Royal Concert Hall, Glasgow, 29 Jan, 7.30pm
Launching a new album tribute to Ivor Cutler – the late, great humourist, poet, philosopher and surrealist – this Celtic Connections concert is a gathering of Scottish indie and folk royalty, including Emma Pollock, James Yorkston, Mogwai's Stuart Braithwaite, Belle and Sebastian's Stuart Murdoch and BMX Bandit Duglas Stewart, plus members of Phantom Band, Admiral Fallow, Frightened Rabbit and many more. Not to be missed.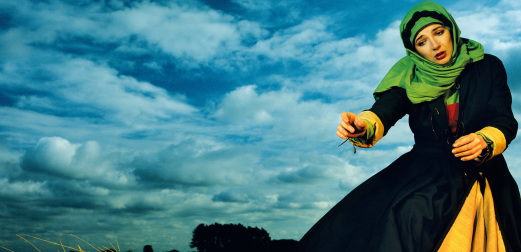 This Woman's Work: A Kate Bush Symposium
Edinburgh College of Art, Edinburgh. 12 & 13 Dec
If you're a fan of Kate Bush – and let's be honest, who isn't? – then you might want to take the next few days off work to fully enjoy this two-day celebration of the musical icon and her work. Taking place at Edinburgh College of Art, there will be a series of talks, screenings, performances and cloudbusting exploring the output of Kate Bush. Image: Brian Griffin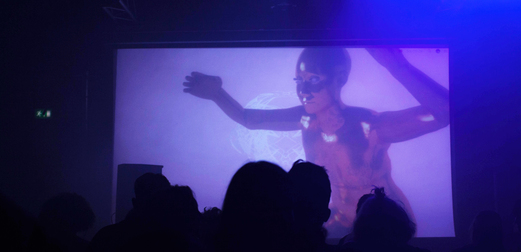 After School Club
Civic House, Glasgow. 14 Dec, 3pm
Glasgow duo VAJ.Power curate a full day and night of events at Glasgow's Civic House this Saturday, bringing plenty of FUSE friends along with them. During the day there will be DJ workshops with Kami-O, Maveen and VAJ.Power, as well as an exhibition from Khadija Moustafa. Food will be served from 7pm, and at 8pm the party really gets started with live music, an AV performance and DJ sets. Image: VAJ.Power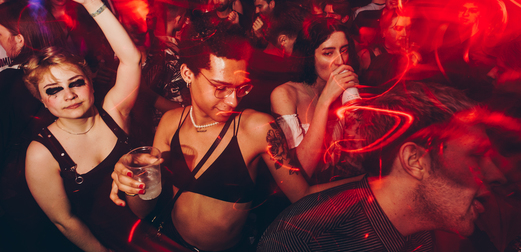 Weirdo Warehouse
African Arts Centre, Glasgow. 14 Dec, 10pm
Weirdo Warehouse is back, and in a new venue! Bonzai Bonner, Mi$$ Co$mix, Taahliah, Panooc, Junglehussi and Worky are all lined up to DJ at the party, with performances from Shrek 666, Sgaire Wood, Fawna Love and Ruby Waters. Running for eight hours, you better make sure you get plenty of rest the night before! Image: Tiu Makkonen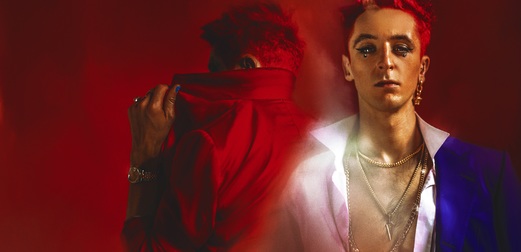 Denis Sulta: Scottish Run
Various venues across Scotland, 16-22 Dec
It's been a pretty big year for Hector Barbour, more commonly known under his musical guise Denis Sulta. He's ending 2019 having won the Best DJ award at DJ Mag's Best of British awards and coming in at number three on Mixmag's DJs of the year list. To round it off, he's heading out on a five-date tour across Scotland, beginning at Sneaky Pete's and concluding at the Barrowlands. Image: Haris Nukem
---
Read more news from across the Scottish cultural scene at theskinny.co.uk/news
Find out how you could win some lovely prizes at theskinny.co.uk/competitions
---