What's On Scotland 11-18 Mar: Glasgow International Comedy Festival & more
There's a giggle or two to be had in Glasgow this week with the Glasgow International Comedy Festival. In Edinburgh, meanwhile, the first AMPLIFI session arrives at The Queen's Hall, while Calytt spins at Church Dundee.
In the market for a laugh? Why wouldn't you be! Europe's largest comedy festival is back in-person in the city after a distinctly unfunny year off. Glasgow International Comedy Festival's stellar programme of international and homegrown comedians is already taking over Glasgow's venues big and small, and is sticking around until the 27 March.
Over at King's Theatre, Stewart Lee takes to the stage for a double-bill of two new hour-long sets, Snowflake and Tornado, taking on the ridiculous rhetoric of culture wars and the absurd realities of the Covid-Brexit era. Scottish-side, meanwhile, is Susie McCabe, one of Glasgow International Comedy Festival's most perennially popular artists who turns a witty and appraising eye onto herself and the world beyond.
There's also a host of work-in-progress shows, perfect for a sneak peek and a first look at some of the best comedians in the country, including the likes of Amy Matthews, Sophie Duker and Sara Barron. Tickets for individual performances are available from the festival's website: browse the full programme here and schedule your giggles in now.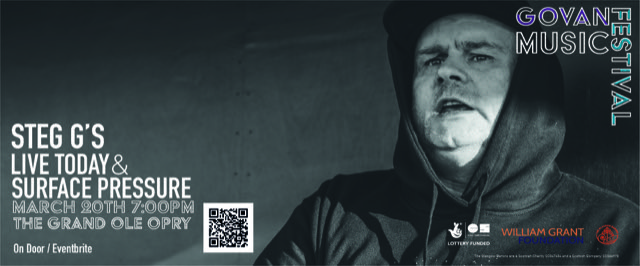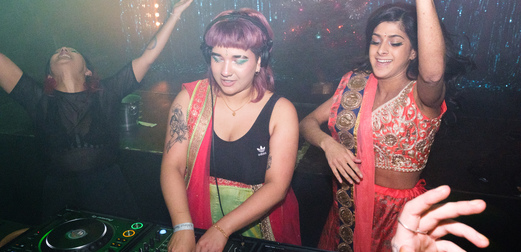 FUSE w/ Gracie T & DJ Priya
Stereo, Glasgow. 11 Mar, 11pm
Looking for a not-quiet Friday night out? Kicking off their 2022 season, FUSE Glasgow bring together two outstanding DJs, Gracie T and DJ Priya, alongside local talent DIJA, Casement, VAJ.Power and Nadia Summer. Drawing on an eclectic range of electronica, their back to back session is deliriously bass-y and beat-heavy, with an irresistible undercurrent of desi-fusion sounds. Image: courtesy of Stereo.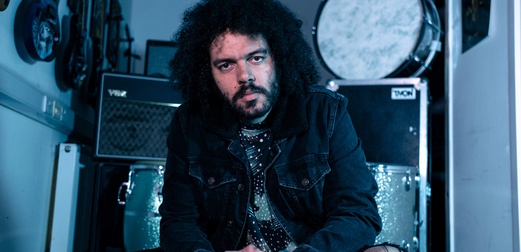 AMPLIFI
The Queen's Hall, Edinburgh. 16 Mar, 8pm
A series of three intimate, dynamic shows spotlighting modern Scottish music, AMPLIFI is curated by author of Flip the Script Arusa Qureshi and podcast producer and writer Halina Rifai. The first show takes place this week, featuring three hand-picked artists at the cutting edge of hip hop, R&B, and alternative: Ayrshire's Brownbear, Scottish Alternative Music Award winner Bee Asha, and Paix. Image: Paul Jennings.
ADVERTISEMENT | AMPLIFI
The Queen's Hall, Edinburgh, 16 Mar + 6 Apr + 25 May
AMPLIFI is a new live music strand showcasing the sounds of modern Scotland. Staged in our new performance space at The Queen's Hall, Edinburgh, this is an exciting opportunity to see new and established artists in an intimate setting.
March – Brownbear | Paix | Bee Asha - AMPLIFI | The Queen's Hall
April – Bemz | Washington | AiiTee | Clarissa Woods – AMPLIFI | The Queen's Hall
May – AMUNDA | Jayda | Djana Gabrielle - AMPLIFI | The Queen's Hall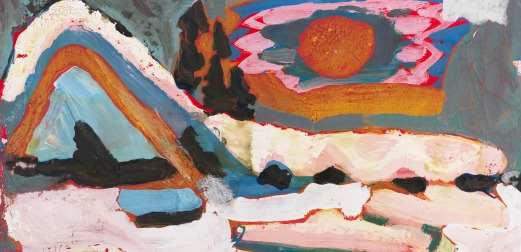 Catherine Ross: Phantoms
Arusha Gallery, Edinburgh. 17 Mar-17 Apr
Catherine Ross' evocative pieces are inspired by Italo Calvino and made and unmade spaces. Interrogating the idea of the North and its cultural landscapes, her paintings and sculptures seek connections between the imagined and real to discover a new, "reinvented north". Image: Catherine Ross.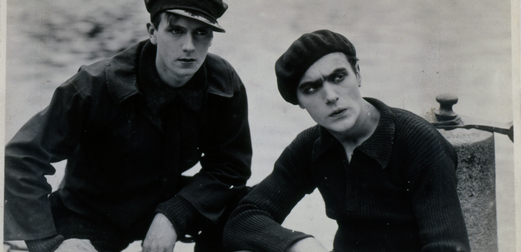 Hippodrome Silent Film Festival
Hippodrome Cinema, Bo'Ness. 16-20 Mar
It's always exciting when a film festival puts on a star-studded programme and this year's HippFest has the goods - although maybe not in the way you'd expect. Featuring the likes of Buster Keaton, Laurel & Hardy, and Joan Crawford, this is a celebration of film that is, silence aside, joyfully loud. Image: HippFest.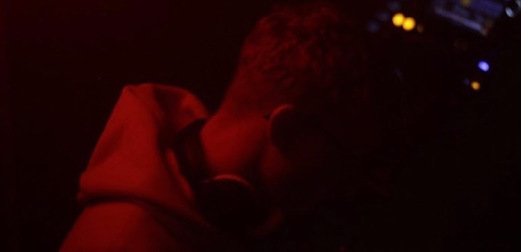 Conexion Presents: Callyt
Church, Dundee. 12 Mar, 11pm
Conexion know how to put on a party and this month they're welcoming Callyt, a rising star in the Scottish DJ scene. Kicking off the night are Conexion's resident DJs before Callyt takes to the stage, with plenty of techno and rave beats to last the whole night. Image: Callyt/Church.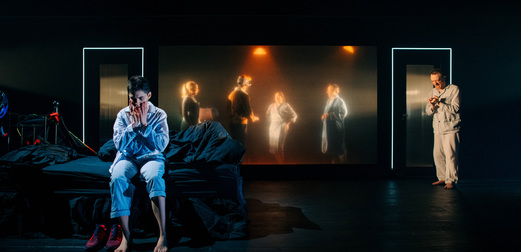 The Metamorphosis
Tron Theatre, Glasgow. 16 Mar-2 Apr
After nearly two years of delays, Tron Theatre's hotly anticipated adaptation of Franz Kafka's existentially uneasy short story The Metamorphosis finally makes it to the stage. Claustrophobic, inventive, and startlingly visceral, The Metamorphosis breathes new life into a too timely tale. Image: Mihaela Bodlovic.