What's On Scotland 10-17 Oct: Creative Edinburgh Awards & more
Celebrate your favourite local creatives being awarded for their contributions to Scotland's cultural scene at the Creative Edinburgh Awards. Then plan the rest of your week, choosing from Tenement Trail, Scotland Loves Anime, Electronic Glasgow and more
Celebrating creativity, and particularly local creativity, is what we're all about here at The Skinny, so the Creative Edinburgh Awards are very important to us.
This year's award ceremony will take place at The Hub, and once again will be hosted by Scottish comedian Jay Lafferty. Bellfield Brewery will also return this year to provide their gluten-free beers, with soft drinks provided from Bon Accord, and completing the returning trio is Sugar Daddy's, whose cupcakes went down a storm at last year's awards.
The winners of all nine categories, including The Student Award, The Collaboration Award and The Creativity Award, will be announced during the ceremony, which also doubles up as the Awards' 8th birthday party. Once the awards have all been handed out, the celebrations continue with a DJ set from DJ Scotia bringing the night to a close.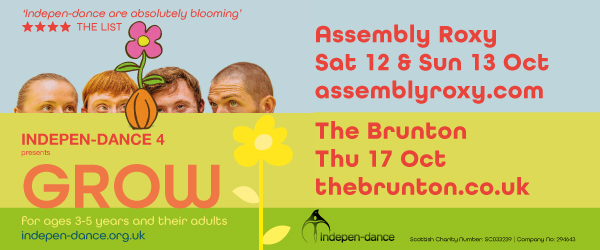 ---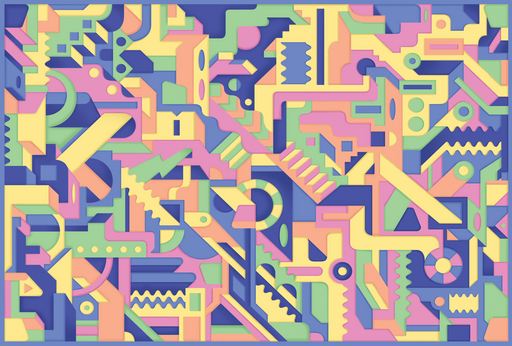 Want a guide to the best of the Scottish cultural scene in your inbox every week? Sign up to our mailing list! 
---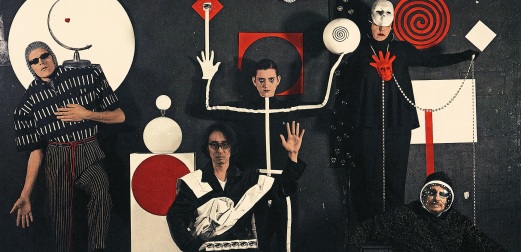 Lost Weekend: Strange Invitation
Bellfield, Edinburgh. 12 Oct, 1pm
Lost Map Records take their all-day party to the sandy beaches of Porty for a day of live music and merriment this month. Vanishing Twin and Callum Easter are among the musical acts you can expect to see and hear on the day. Lost Map boss Johnny Lynch will also be in attendance in his Pictish Trail guise and Jane Weaver will present her new project, FENELLA. Image: Elliott Arndt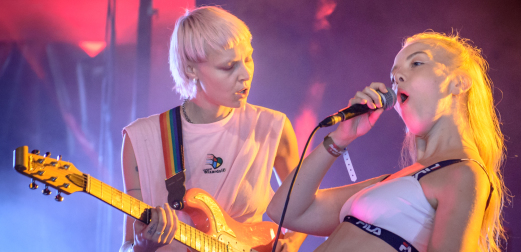 Tenement Trail
Various venues, Glasgow. 12 Oct, 2pm
For 2019, Tenement Trail has moved to Glasgow's East End, taking over the Barrowlands, BAaD, St Luke's and more for their all-dayer. This year's line-up once again features London-based trio Dream Wife near the top of the billing, with massive houseplant fans Squid also set to play. There's also plenty of excellent local talent, including Maranta, Shredd and LUNIR. Image: Ian Schofield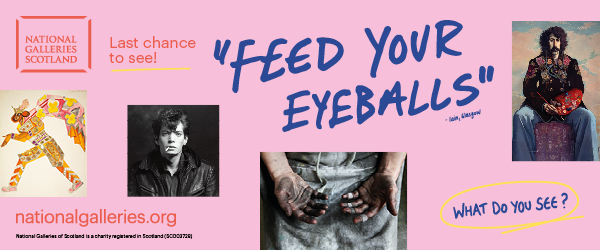 ADVERTISEMENT | National Galleries of Scotland
Various venues, Edinburgh, Until 27 Oct
There is still time to catch the exhibition season filled with epic installations, incredible paintings and inspired collaborations. Don't miss Cut and Paste: 400 years of Collage where Natalia Goncharova and Picasso meet Monty Python and the Sex Pistols, incredible behind-the-scenes views in The Long Look, familiar famous faces in The Modern Portrait, and unflinching photography from Francesca Woodman, Diane Arbus and Robert Mapplethorpe. There's something for everyone – come feast your eyes on some incredible art.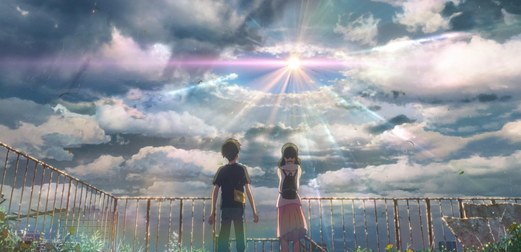 Scotland Loves Anime
GFT, Glasgow, 11-13 Oct & Filmhouse, Edinburgh, 14-20 Oct
The annual celebration of Japanese animation marks its 10th anniversary this year. At the centre of this year's festival is a special screening of world-renowned anime studio Trigger's new film, Promare, taking place at The Biscuit Factory in Edinburgh. There will also be screenings of Ride Your Wave, Weathering With You (pictured) and many more across Edinburgh and Glasgow. Image: Scotland Loves Anime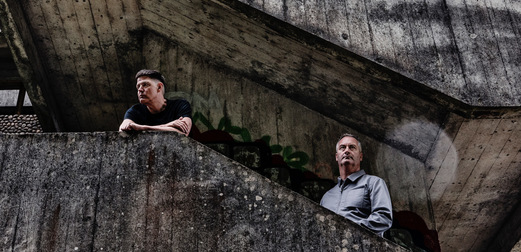 Electronic Glasgow
Various venues, Glasgow. 11-20 Oct
Taking place at various venues across the city, Electronic Glasgow aims to showcase the wealth and diversity of talent in Scotland's electronic music community. The festival kicks off tomorrow at Sub Club with a five hour set from Slam (pictured) to celebrate 15 years of their Return to Mono series and concludes on 20 October at The Space, where Harri & Affi Koman make their debut as Manakinz.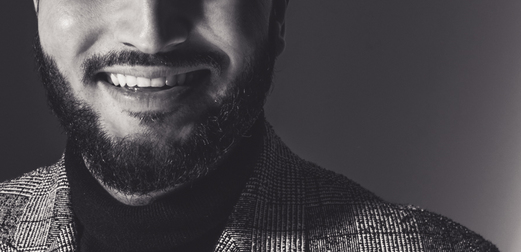 TEDxGlasgowCaledonianUniversity
Glasgow Caledonian University, Glasgow, 12 Oct, 9am
This independently organised TED event aims to commemorate Glasgow Caledonian University as the University for the Common Good, with the conference named Unfolding Good Together. Speakers at the event include co-founder of LMS Wellness Dr Mohammed Enayat (pictured), author and PhD student Emma Kidd, and founder of The Meeting of Minds concept Timi Hesselhoj. Image: Dr Mohammed Enayat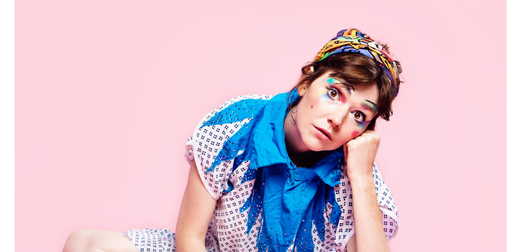 Elf Lyons: Love Songs to Guinea Pigs
The Basement Theatre, Edinburgh. 13 Oct, 8pm
Known for her weird and wacky comedy, Elf Lyons may have skipped out on this year's Fringe but you'll be able to get your fix of her signature clowning comedy in Edinburgh this weekend. Lyons' new show, Love Songs to Guinea Pigs, is all about love and loneliness, and details the health problems she has been dealing with over the past year that resulted in her missing out on the Fringe.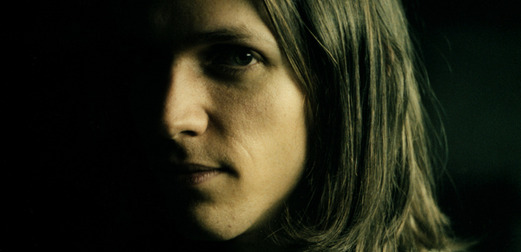 Mind Yer Self: DMX Krew (live) + Fear-E
The Berkeley Suite, Glasgow. 11 Oct, 11pm
Having performed and released music under several aliases over the course of his 25-year career, Ed Upton, aka DMX Krew, has somehow managed to remain fairly underground, despite his 18 releases on Aphex Twin's Rephlex label before it shut down in 2012. Supporting him is Dixon Avenue Basement Jams' Fear-E, and as always with MYS shows all profits go to charity, this time to Help Musicians Scotland.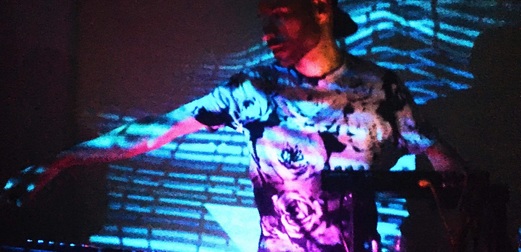 Hobbes Music's 6th Birthday
The Bongo Club, Edinburgh. 12 Oct, 11pm
Edinburgh-based label Hobbes Music celebrate six years of releasing music on the imprint with a party at Bongo this weekend, featuring a line-up of label acts past, present and future. Jacksonville, Exterior (pictured) and Gaming are all set to play live hardware sets, while there will also be DJ sets from Dali, Renata and Hobbes himself. Image: Panos Baras
---
Read more news from across the Scottish cultural scene at theskinny.co.uk/news
Find out how you could win some lovely prizes at theskinny.co.uk/competitions
---