The Great Western's takeover on EH-FM, 18 Nov
Listen back to 432 Presents's David Weaver's takeover of EH-FM show ahead of The Great Western festival, Glasgow's latest multi-venue festival
Earlier this year, 432 Presents announced the launch of The Great Western, an all-day festival taking place in venues across the West End of Glasgow.
The festival takes place this Saturday (23 November), with over 50 acts performing at venues The Hug & Pint, Oran Mor, QMU and many more. The Skinny's November cover stars Free Love are just one of the acts we're excited to see on the day, as well as Songhoy Blues, Big Joanie, Sacred Paws, !!! (Chk Chk Chk) – the list goes on!
Ahead of the festival, 432 Presents' David Weaver took over our weekly slot on EH-FM to talk through the line-up and play some tracks by some of the artists performing on the day.
Listen back to the show in the below Mixcloud player:
Here's their full playlist: 
Songhoy Blues – Bamako
!!! – Couldn't Have Known
Free Love – Playing as Punks
Cass McCombs – Sleeping Volcanoes
The Pastels – Nothing to be Done
Warmduscher – Midnight Dipper
Tom McGuire & The Brassholes – Get Out
Sacred Paws – Brush Your Hair
Big Joanie – Fall Asleep
Sorry – Right Around the Clock
The Blue Nile – The Downtown Lights
Rev Magnetic – Versus Universe
Malcolm Middleton – Ballad of Fuck All
Dry Cleaning – Dog Proposal
Lightships – Sweetness in Her Spark
Peaness – Breakfast
Trash Kit – Horizon
Callum Easter – Fall in Love
Art School Girlfriend – Diving
Kitti – Chasing the Crowd
Dana Gavanski – One by One
Chuchoter – My Vibe
Molly Linen – Soft As Love
Songhoy Blues – Soubour
!!! – Even When The Water's Cold
Free Love – Pushing Too Hard
Cass McCombs – Bum Bum Bum
The Pastels – Check My Heart
Warmduscher – Standing on the Corner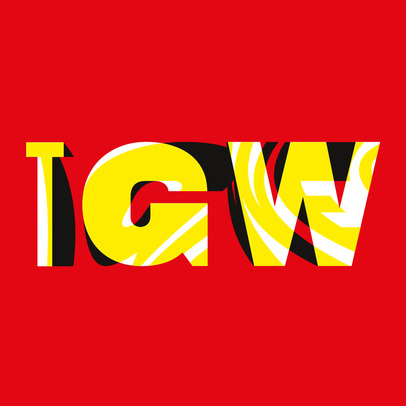 ---
Follow The Great Western on Facebook and Twitter; buy tickets here
The Skinny's EH-FM radio show airs every Monday between 12-2pm on ehfm.live; tune in next week (25 Nov) for a takeover from Make-That-A-Take Records!